O'Day wants to stay in Baltimore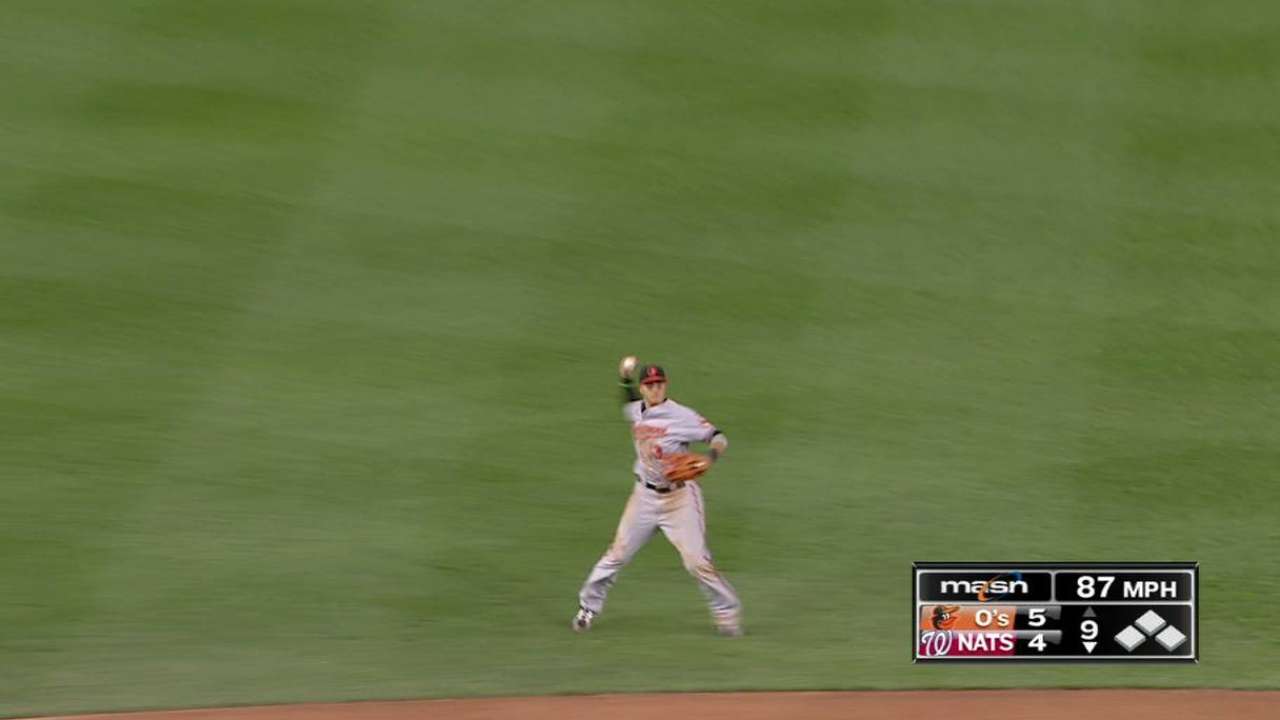 BALTIMORE -- Darren O'Day, a pending free agent, said Saturday he would like to stay with Baltimore and that the team has put out some early "feelers" with the right-hander in regards to retaining him.
"They've expressed interest," O'Day said. "I know they like me as a pitcher and as a person, so yeah, I'd love to come back if they'd like to have me back, so we're going to continue talking about that. I've had a good run of things the past four years, and I don't see any reason why we shouldn't keep talking about it."
This will be the first time in O'Day's career that he's a free agent and, given his success as a setup man, he could be a closer option to another team. In four years with the O's, he's posted a 1.92 ERA in 272 games (262 innings) with 282 strikeouts against 62 walks entering play Saturday.
"I don't feel like I need to be a closer to be validated. But if somebody wants me to do that, then I'd be glad to do it," O'Day said. I enjoy what I do -- seventh, eighth inning. Sometimes those situations in the seventh and eighth are harder situations to get out of than the ninth. I appreciate what closers do. I'm not saying their jobs are easy. … If they want me to close, want me to set up. I'll do whatever they want me to do."
Even if O'Day does stay with Baltimore, the team stands to make some big changes this winter with Chris Davis, Matt Wieters and Wei-Yin Chen among some of the other free agents.
"It's been a great clubhouse. I think teams take on the personality of their manager, their leaders, and we've had a good group of peer leadership for a few years," O'Day said. "Obviously, it makes it a lot easier when you're winning games, and we won a lot of games, so yeah, we had a great group.
"When I got here, we were kind of in that stage of [having] a lot of young players, a lot of young talent that needed a few veteran players in there to reinforce that losing is unacceptable and [know] the little things you need to do to win. So we went through those four years of coming of age. Now it seems like these guys are getting older, guys are getting eligible for free agency, and guys are going to make some tough choices this offseason."
Brittany Ghiroli is a reporter for MLB.com. Read her blog, Britt's Bird Watch, follow her on Facebook and Twitter @britt_ghiroli, and listen to her podcast. This story was not subject to the approval of Major League Baseball or its clubs.