Torii undecided on his return for 2016 season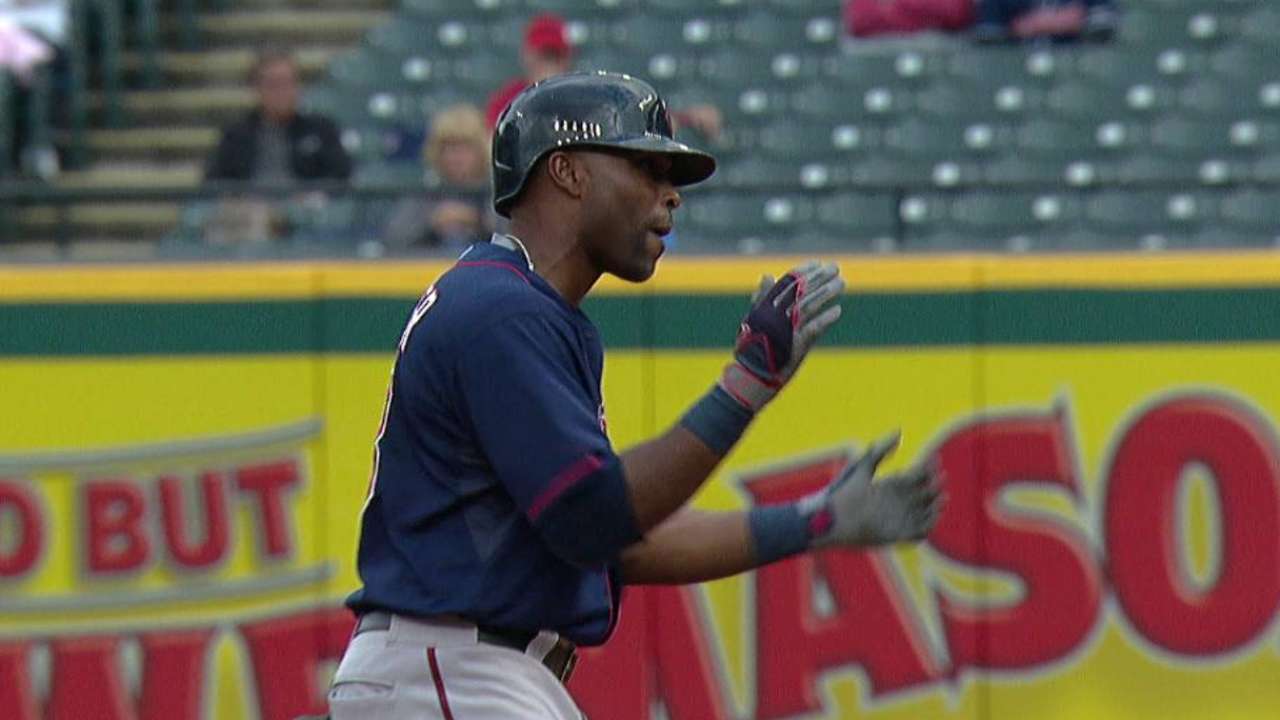 MINNEAPOLIS -- When the Twins gave Torii Hunter a one-year contract last offseason, it seemed like the right fielder might have been coming back for one final curtain call.
But a productive 2015 season individually has given Hunter something to think about. Hunter was noncommittal about his future before Saturday's game against the Royals, but he didn't close the door on a return.
Hunter had played in 138 games entering Saturday, and his 22 home runs are the most in a season for him since 2011, while his 81 RBIs are near his totals from the past couple of seasons.
"I had a lot of days off. And to put up those numbers, not bad for a 40-year-old, right?" Hunter said. "Did the same thing when I was 35, did the same thing when I was 33."
If Hunter comes back, the Twins are looking at a potential logjam in the outfield with Eddie Rosario, Byron Buxton and Aaron Hicks expected to occupy a fair share of the playing time. But Hunter did make one thing clear -- if he comes back, it's to play, not just to provide a clubhouse presence.
"Eighty one games? I'm not coming back for that," Hunter said. "Why?"
Hunter's offseason plans include crisscrossing the country to watch two of his sons play college football. Decisions about his future plans figure to come near the end of the college football season or after it once he talks it over with his wife, who Hunter said is ready for him to come home.
Hunter, a 19-year veteran, is a five-time All-Star and nine-time Gold Glove Award winner with more than 2,400 hits and 350 home runs. In his career, Hunter's list of accomplishments is long. But he's still after the World Series title that has eluded him and with a Twins team seemingly on the rise, that might hold some sway in the decision.
If the Twins had been a last-place team, Hunter said he probably would have announced his retirement two months ago. Now, it's up in the air.
"They have such a great chance of winning next year, being better than they did this year so do I want to win a World Series? Yes," Hunter said. "I know these guys can win. Do I want to come back? Maybe. There's a chance."
Betsy Helfand is an associate reporter for MLB.com. This story was not subject to the approval of Major League Baseball or its clubs.