Pillar's super catch among top GIFs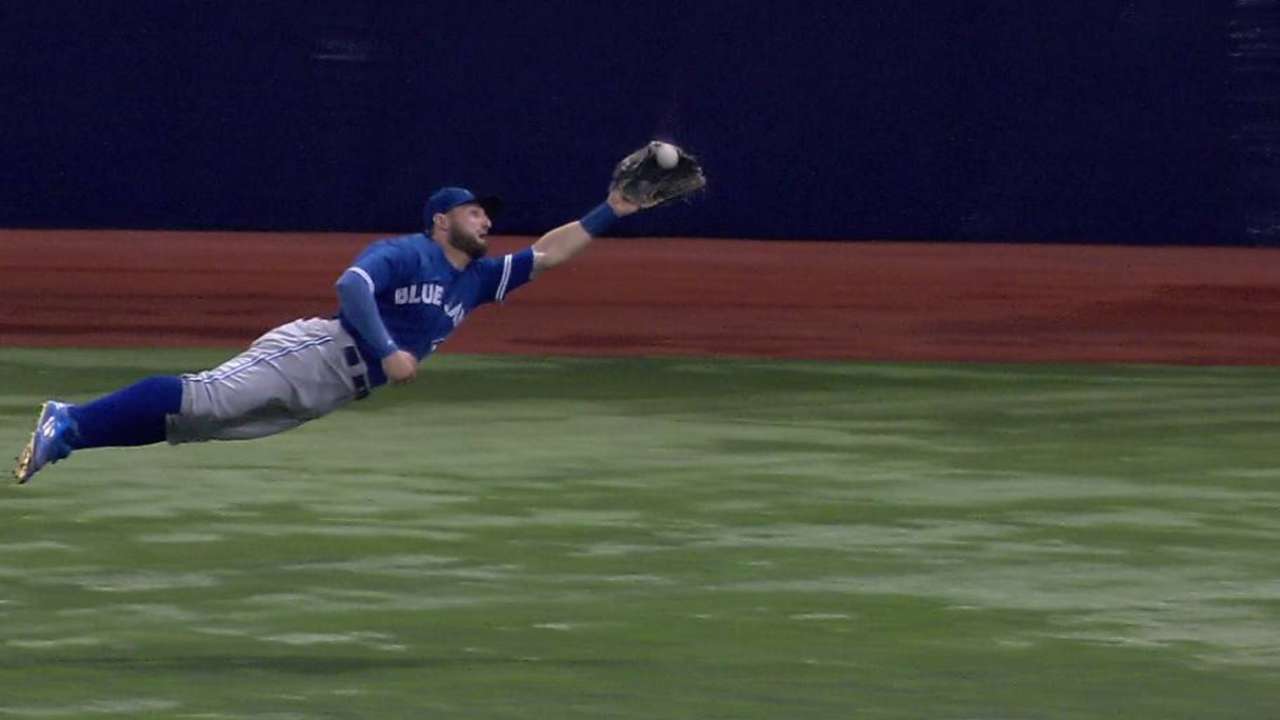 Here are the Top 5 GIFs of the day, courtesy of @MLBGifs.
1. Kevin Pillar's ridiculous Superman catch.
Pillar goes up, up and away for an incredible catch, adding yet another instant classic to his highlight reel.
2. J.B. Shuck's miraculous juggling grab.
Not to be outdone, Shuck pulls off an impressive grab of his own, recovering with his bare hand as the ball slips from his glove.
3. Mike Trout sparks 9th-inning rally with triple, emphatic celebration.
Trout is fired up as his Angels rally late, keeping their postseason hopes alive for at least one more day.
4. Braves fan completely overjoyed after coming up with HR ball.
One lucky Braves fan is on cloud nine upon securing a home run ball at Turner Field.
5. Chris Sale's record-breaking strikeout as viewed from behind home.
Strikeout No. 270 for Sale this year breaks a White Sox single-season record set more than a century ago by Ed Walsh in 1908.
Chad Thornburg is a reporter for MLB.com. This story was not subject to the approval of Major League Baseball or its clubs.