Zito could pitch in relief this weekend
A's manager Melvin says he may give veteran another appearance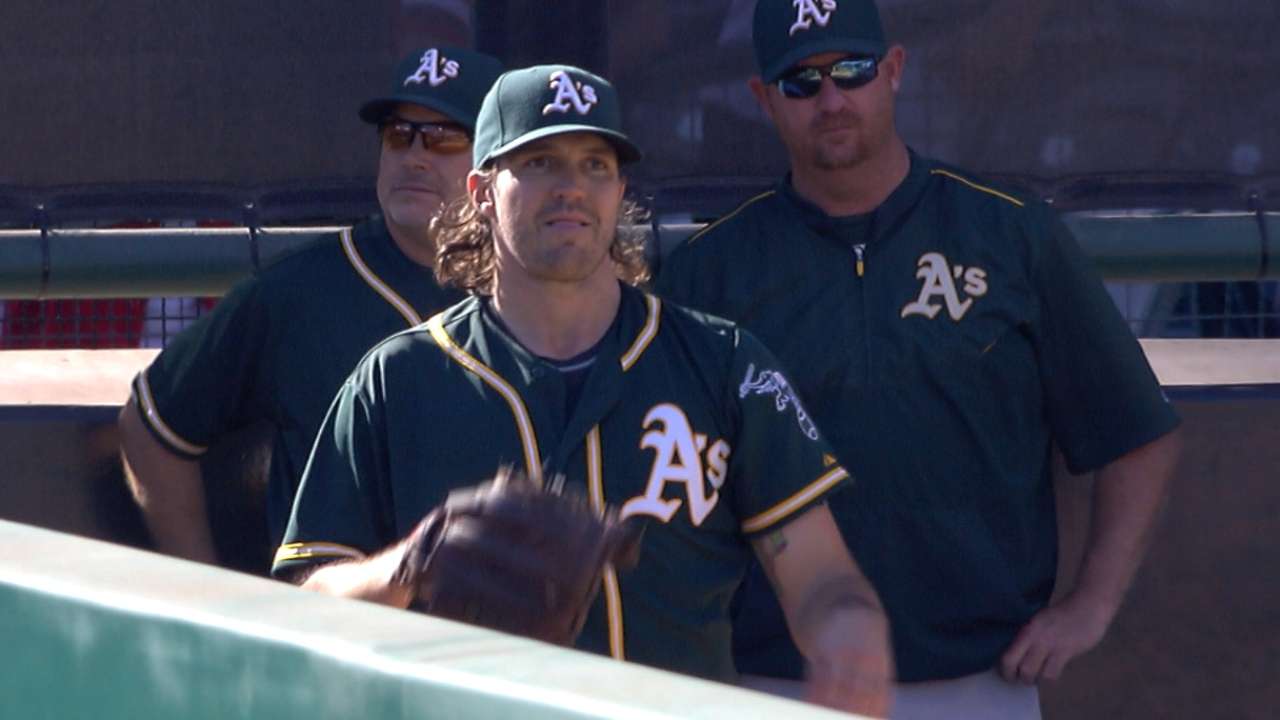 SEATTLE -- Though Barry Zito has likely thrown the last pitch of his career as a starter, the lefty may not be done as a reliever.
Two days after Zito tossed four innings in a road start against the Angels, which concluded with the veteran hinting at retirement, as he's done in the past, A's manager Bob Melvin said he would consider using him out of the bullpen during Sunday's season finale at Safeco Field.
"I would not say it's out of the question that I would use him again," Melvin said Friday night, when the A's beat the Mariners, 4-2, at Safeco Field. "We'll see how it all plays out. I know he's happy with the way it went down, but when you're a competitor like he is and there's another challenge out there, I think he would be up for just about anything."
Zito pitched admirably in the A's 8-7 win at Anaheim on Wednesday, allowing two runs in his four innings on three days' rest. After the game, he said he'd be open to pitching again before season's end.
Worth noting
• Sonny Gray likely won't be taking home the American League Cy Young Award this season, but the right-hander has a strong case for the AL Gold Glove -- voted on by managers and coaches -- at his position.
Numbers show the errorless Gray, who has an A's franchise-record 37 putouts, is the best fielding pitcher in the league.
"I don't know why he wouldn't be at the forefront of that conversation," Melvin said. "Sonny is like having another infielder on the field. There are times he'll tell the third baseman and first baseman, 'Back up, I have the bunt.' And he does, every time. If he's not in the conversation, people aren't reading that right. He's definitely a terrific defender."
Jane Lee is a reporter for MLB.com. This story was not subject to the approval of Major League Baseball or its clubs.