Puig will be with club this weekend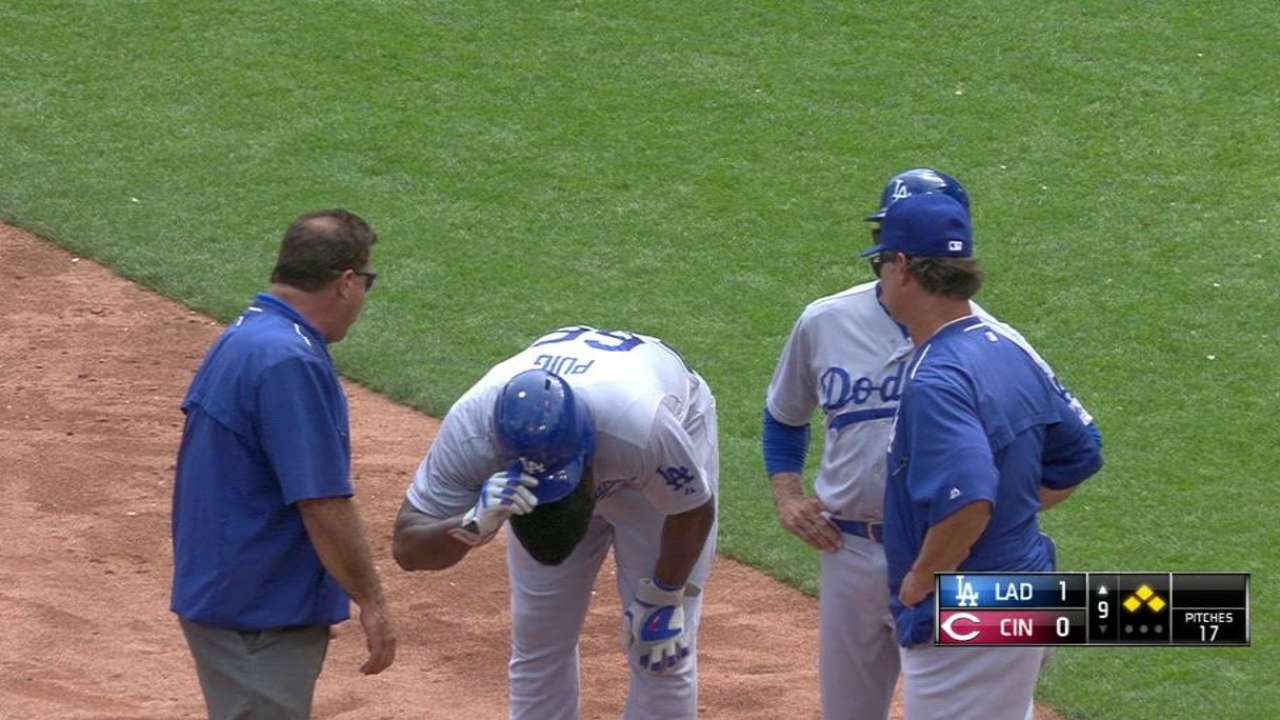 LOS ANGELES -- Yasiel Puig will be back in Los Angeles this weekend after playing in simulated games on back to back days at the Dodgers' extended spring training facility in Arizona.
Manager Don Mattingly hinted at the prospect of Puig coming back by initially saying he "might" be in Los Angeles this weekend, then relenting and saying that Puig "will" be in town before the season ends. Puig is recovering from a strained right hamstring and hasn't played in a game in the Majors since Aug. 27.
This has been a quick turnaround for Puig as Mattingly said he made "miraculous" improvement on Thursday to go from running at 80 percent to 100 percent. As for what Puig will be doing in Los Angeles, the Dodgers' manager was vague, simply repeating: "He'll be here this weekend."
Mattingly said Puig hit a single and walked in his simulated game and stole a base on the third attempt after the hitter fouled off a pitch on Puig's first two tries.
"It's a great sign," Mattingly said.
Steve Bourbon is an associate reporter for MLB.com. This story was not subject to the approval of Major League Baseball or its clubs.