MLB.com Columnist
Marty Noble
Fans get chance to say farewell to Yogi today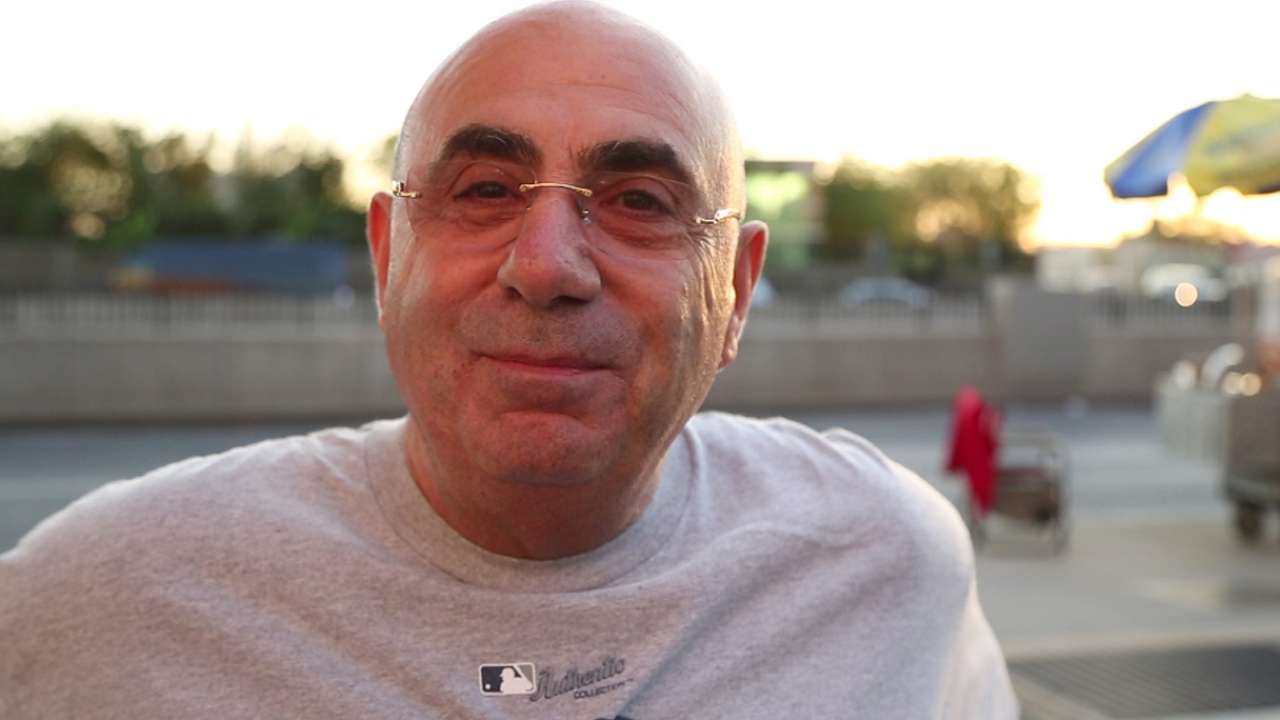 LITTLE FALLS, N.J. -- A final farewell to Yogi Berra and another celebration of his remarkable life will come Sunday at the museum that bears his name on the campus of Montclair State University.
Beginning Sunday at noon ET, the Yogi Berra Museum & Learning Center will open its doors for five hours, affording the public an opportunity to immerse itself in the legend, legacy and likability of the baseball icon who died Sept. 22 and whose death prompted an outpouring of affection comparable to that of any sports figure and to all but a few American luminaries.
Lawrence Peter Berra, the beloved Hall of Famer, unwitting philosopher and master of misstatement, was expertly eulogized by Joe Torre on Tuesday at a mass in Montclair, N.J., where he and Carmen, his wife of 65 years, had lived for decades until her death in 2014. His cremated remains were buried that day at Gate of Heaven Cemetery in East Hanover, N.J.
The memorial tribute is for the multitude of folks who weren't invited to the Church of the Immaculate Conception, which couldn't have handled the masses wanting to salute, celebrate and, yes, mourn the unique nonagenarian whose mere mention would prompt smirks, smiles, chuckles and anecdotes of the seemingly preposterous. Those with little appreciation of the game Yogi mastered, managed and made memorable readily recognized his countless contributions to American culture.
It is for them to express in person their gratitude to baseball's great, great grandpa. Members of the immediate and extended Berra families are to be involved. A reading of "Casey at the Bat" is scheduled. Bands will perform.
"We expect a real celebration," museum director of programs Dave Kaplan said Friday.
Weather permitting, the program is to be staged inside and outside -- mostly inside -- the museum that filled Yogi with pride upon its opening in December 1998.
Until his health prevented him, Berra was a regular presence at the museum that includes, among its exhibits, memorabilia from his playing, coaching and managing years, photographs of Berra's baseball and actual families and, of course, some of the malapropisms that reinforced his image long after he left the game.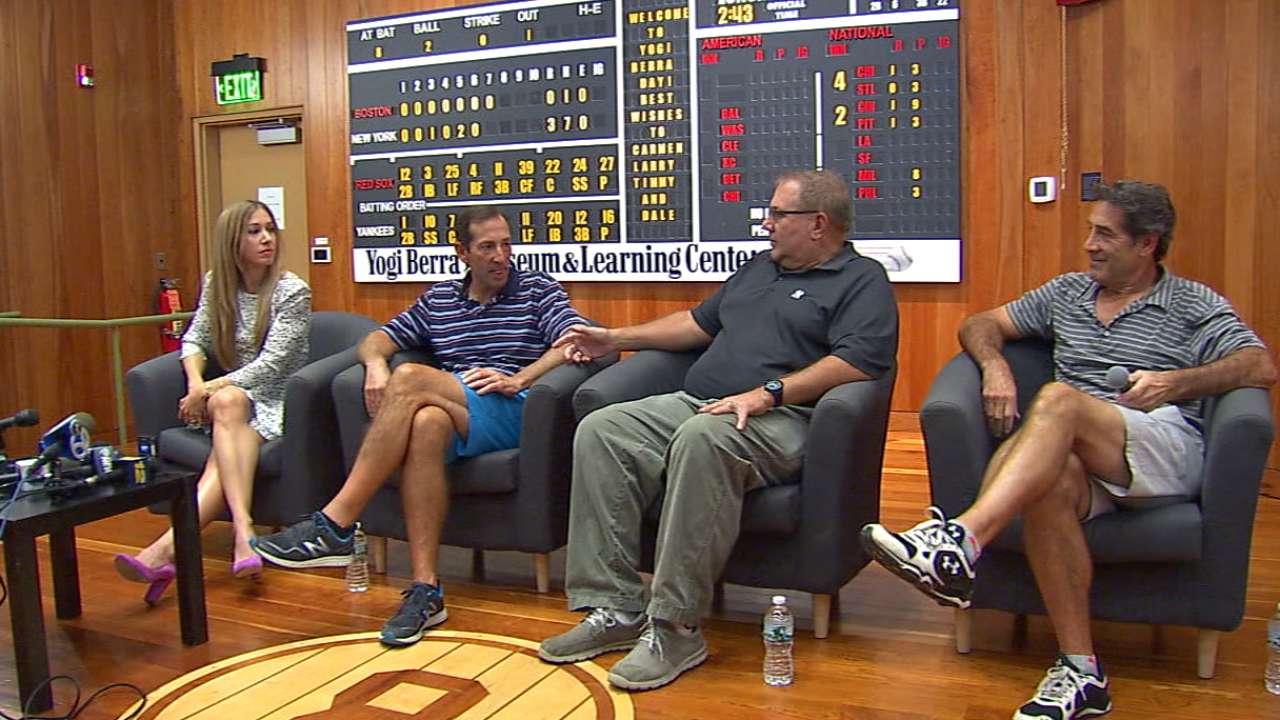 Those remarks -- some he actually spoke and others that he was purported to have said -- and occasional commercial endorsements kept Berra current. Younger folks who never witnessed his on-field grandeur or watched the teams he managed nonetheless became aware of him.
And stories about Berra, widely shared and endlessly repeated in the past 12 days, underscored his undisputed niceness.
"He outnices everyone," Torre said in May at Yogi's 90th birthday. "He never tells anyone how to act, he just acts the way he is and he's such a great influence."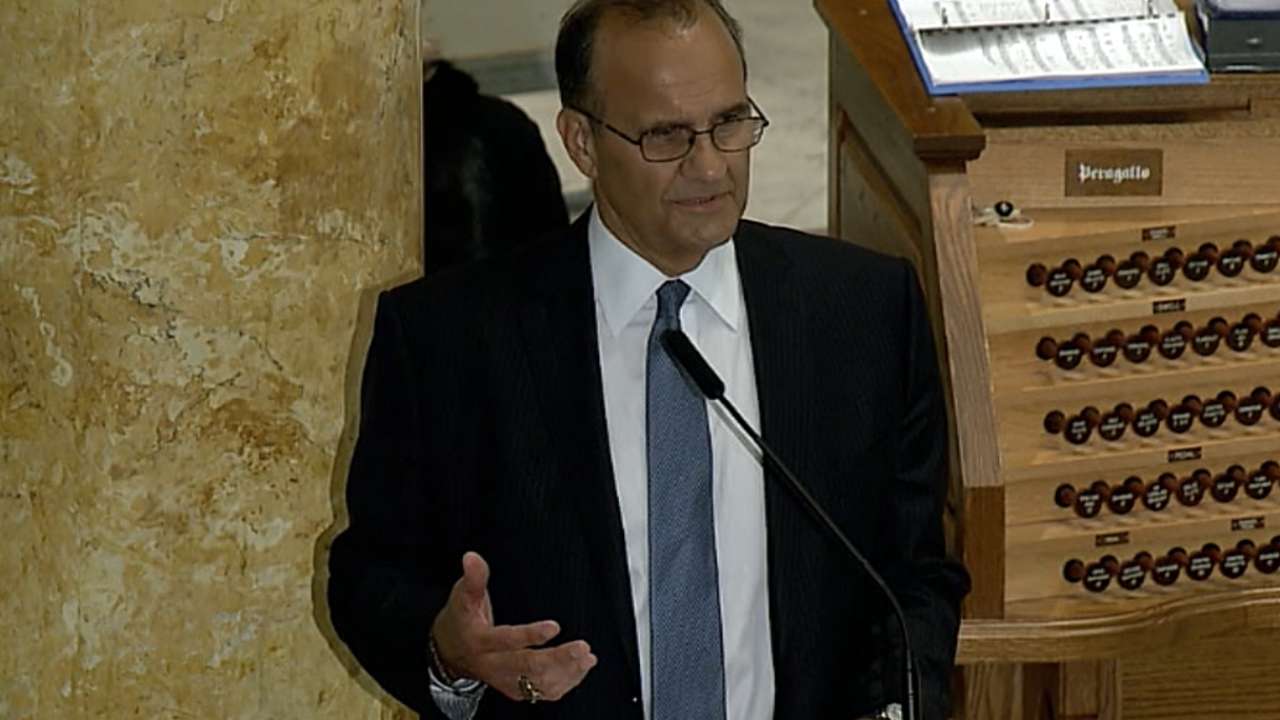 Included in Torre's touching eulogy were these words: "We celebrate his uncanny ability to make people smile, even those who really don't care for baseball. We also celebrate that he and Carmen are together again. And Sunday, we celebrate the fact that Yogi Berra personified the American dream."
So, yes, Sunday is the day to acknowledge all that Yogi was and salute Seaman Second Class Lawrence Berra. The program at the museum begins at noon and runs until -- well, as Yogi is quoted as having said, "We're open 'til we close."
Marty Noble is a columnist for MLB.com. This story was not subject to the approval of Major League Baseball or its clubs.