Sale sets franchise single-season mark for strikeouts
Left-hander breaks record set by Walsh in 1908
CHICAGO -- The single-season White Sox strikeout record officially moved to Chris Sale's already stacked resume when he fanned James McCann for the first out of the second inning in a 2-1 victory over the Tigers Friday night.
It was a 3-2 slider that caught the outside corner for Sale's third strikeout of the night and his 270th of the season, breaking Ed Walsh's franchise mark of 269 set in 1908. So what were Sale's thoughts immediately after the pitch, with his teammates applauding on the top step of the dugout and the U.S. Cellular Field crowd giving a standing ovation?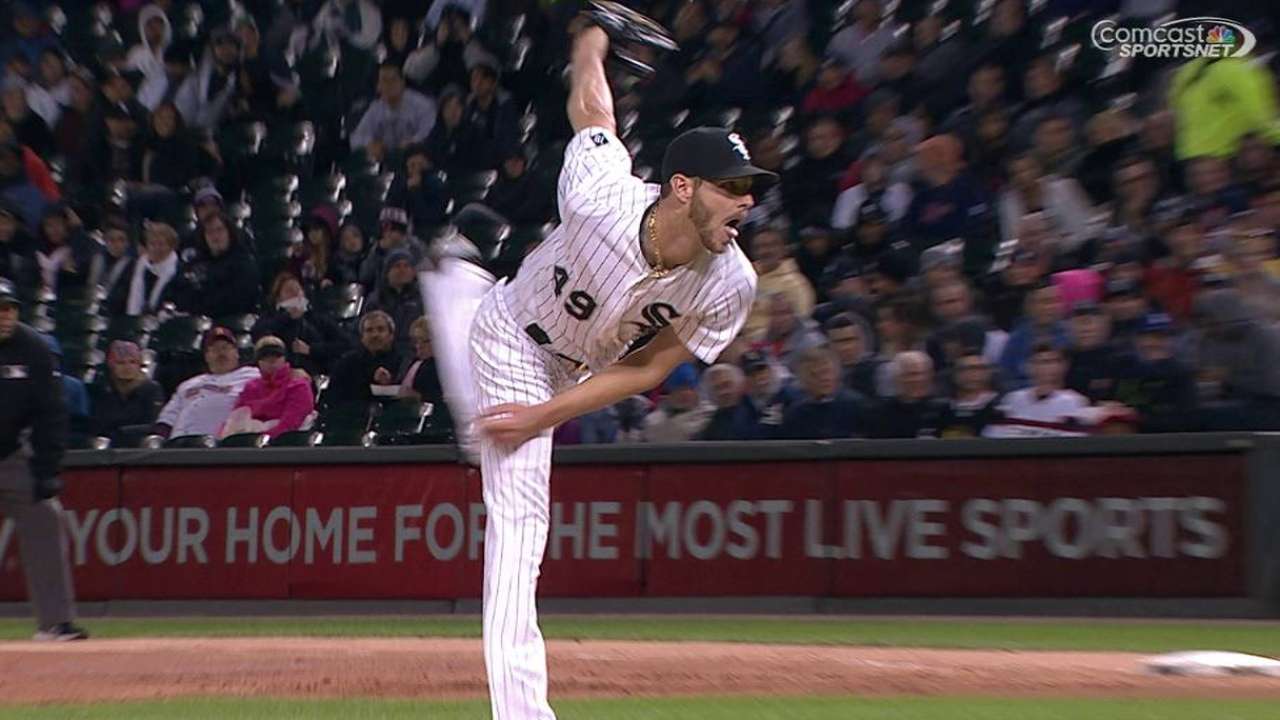 "I wish that Eephus [pitch] fell in there for a strike," said a smiling Sale, after striking out seven over seven-plus innings for a final total of 274.
"There's a lot of stuff going on. I couldn't really pitch until I got it, and after that I settled in," Sale added. "It was fun. It was a great experience, something I'll never forget. It's awesome, something that hasn't set in yet, but I know what it means, I know what it is, I'm very thankful for it and appreciative of it."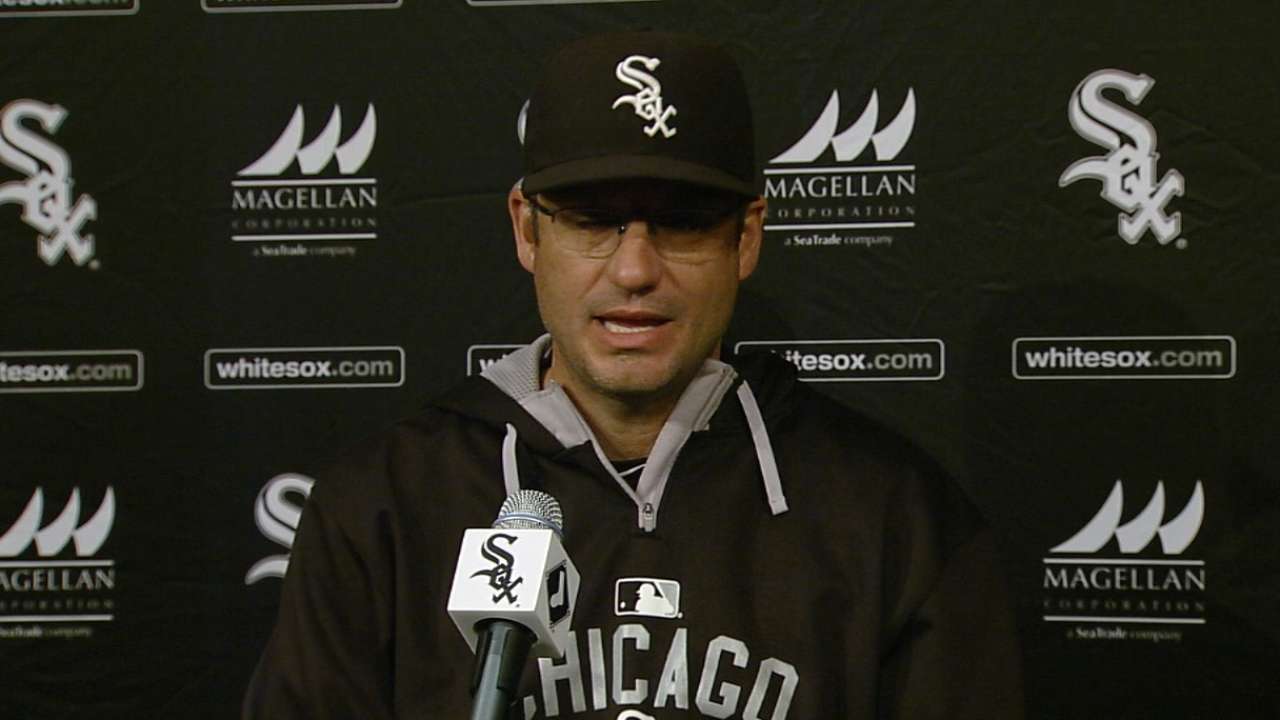 That Eephus pitch, thrown in part as a salute to the LaLob coming from Dave LaRoche, who is in Chicago this weekend, came at 1-2 in the count to McCann. It missed badly. Not much else missed for Sale on this particular evening.
• Cut4: Not content with being unhittable, Sale busted out an eephus pitch
Sale joined David Price (2014) and Randy Johnson (1993, 1995, 1997) as the only American League left-handers to record 270-plus strikeouts in a season since 1972.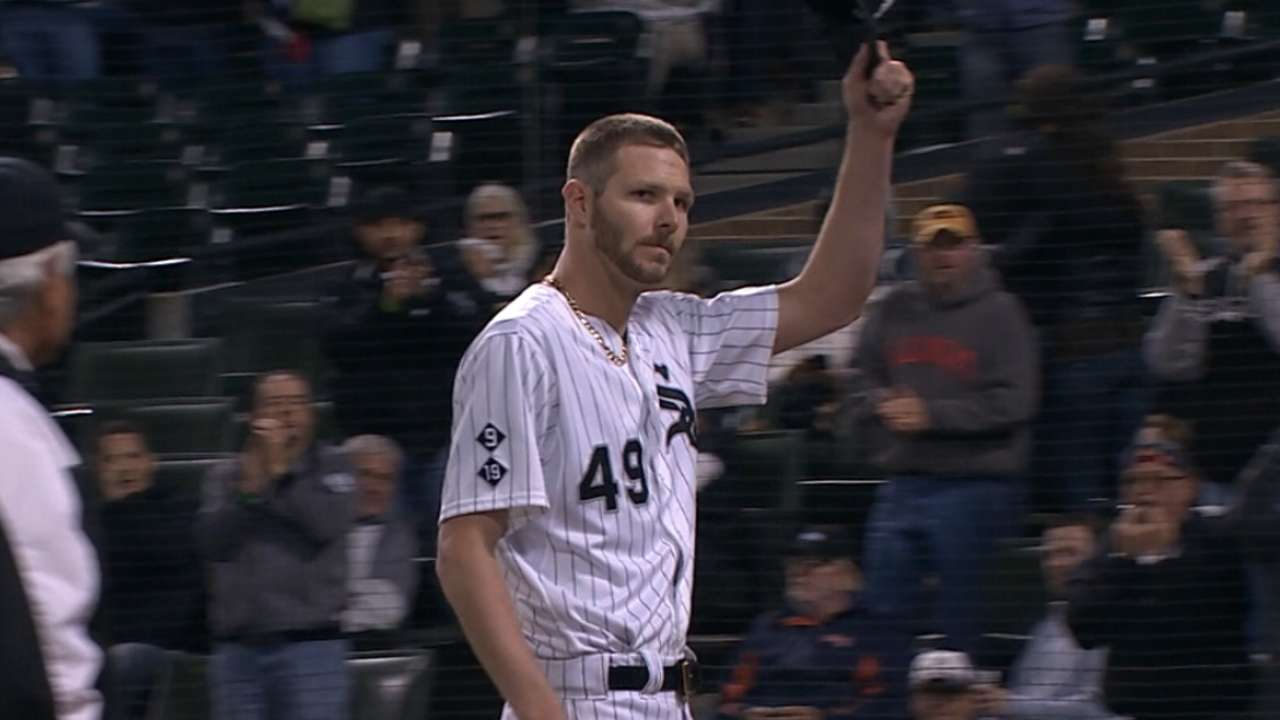 His average of 11.82 strikeouts per nine innings stands as another club record and the highest by a starter since Johnson in 2001 (13.41). Sale (872 IP) is the fifth-fastest pitcher, and sixth overall, in Major League history to reach 1,000 career strikeouts in 900 innings or less, joining Billy Wagner (757 2/3), Octavio Dotel (820 1/3), Francisco Rodriguez (827 1/3), Kerry Wood (853) and Tim Lincecum (896 1/3) per Elias.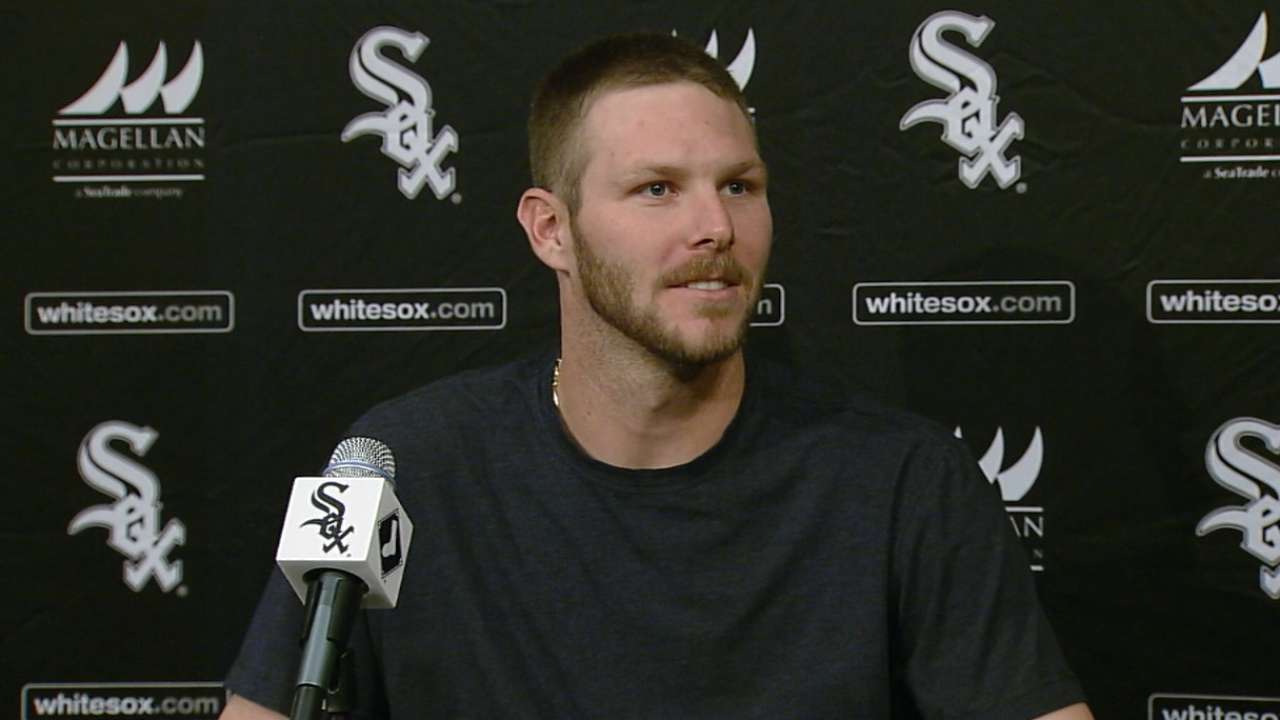 His first strikeout Friday was Rajai Davis swinging to open the game. He also struck out Nick Castellanos swinging to end the first and tie Walsh's mark. The last strikeout came with one out in the sixth, when Sale fanned J.D. Martinez swinging.
Sale put up these impressive numbers basically without a Spring Training after suffering an avulsion fracture in his right foot. Sale deferred talk of individual records until the end of the season, but even on Friday, praised his teammates and, specifically, catcher Tyler Flowers.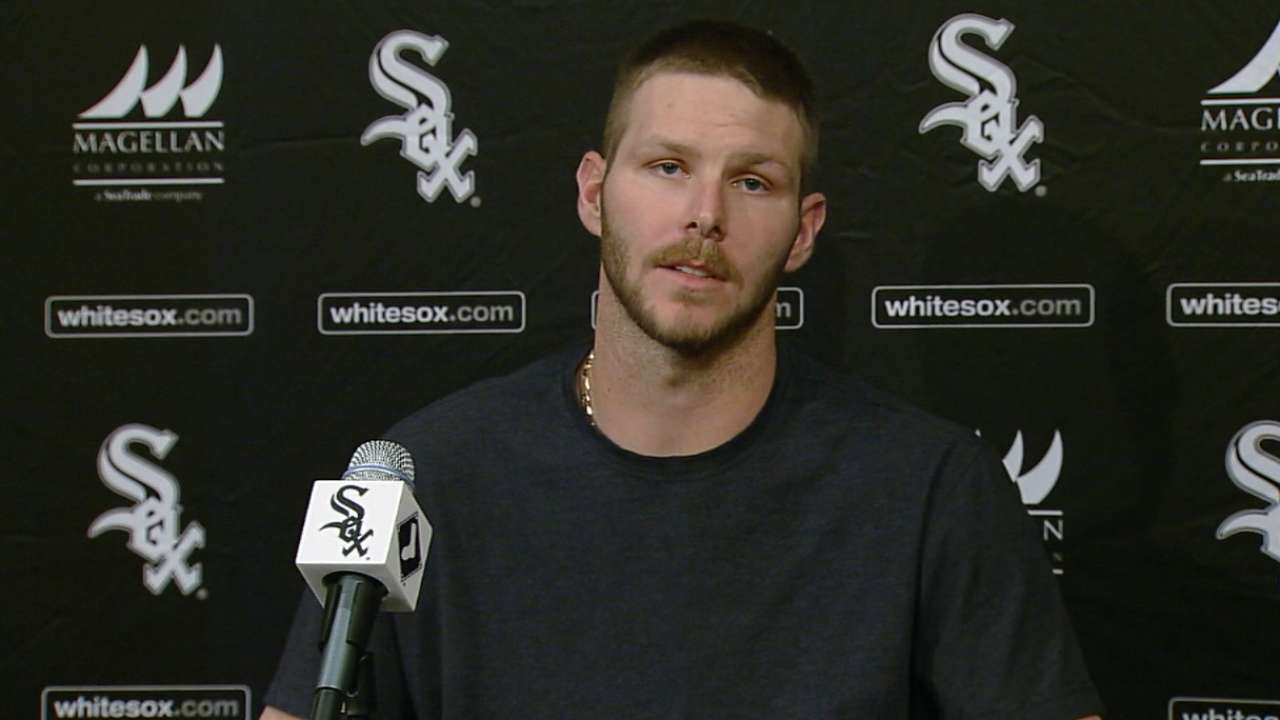 "No chance I would be sitting here right now without Flowers," said Sale, who finished with a 13-11 record and a 3.41 ERA over 31 starts, of which 23 were quality. "He called every single one of them. I didn't shake him off the whole year. A lot of credit goes to him."
"He always has a good time," Flowers said. "He's always a competitor, but what he did this year was pretty special and you might as well enjoy it while you're out there."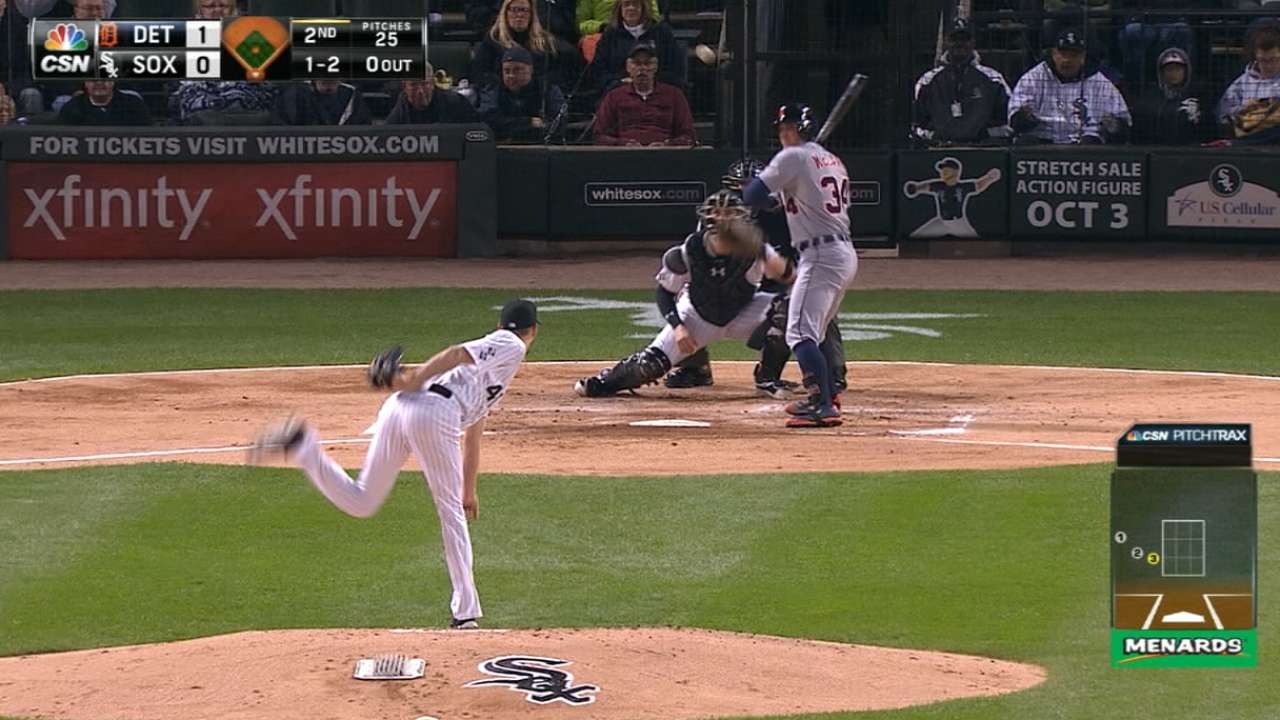 As a postgame side note, White Sox manager Robin Ventura basically anointed a healthy Sale as the Opening Day starter in 2016.
"If he can continue to [stay healthy], he'll do special things in this game," Ventura said.
Scott Merkin is a reporter for MLB.com. Read his blog, Merk's Works, follow him on Twitter @scottmerkin and listen to his podcast. This story was not subject to the approval of Major League Baseball or its clubs.