Twins' postseason bid takes hit in pivotal 8th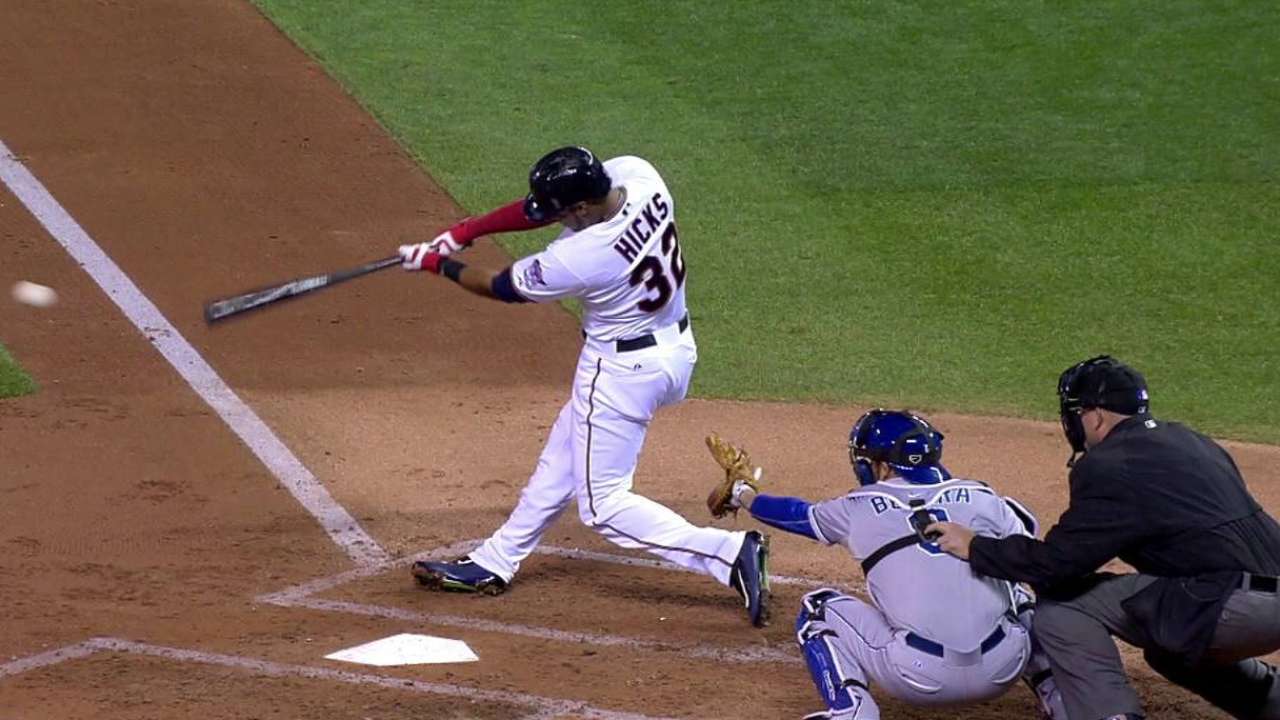 MINNEAPOLIS -- The loud music that normally envelops the Twins' clubhouse after each victory was nowhere to be seen -- or heard -- on Friday night. Just a few players milled around their lockers shortly after a crushing 3-1 loss to the Royals. The clubhouse otherwise was dead silent.
In a matter of a few hours, the Twins' postseason hopes took a huge hit. Minnesota dropped two games back of the Astros -- and one behind the Angels -- with just two regular-season games remaining in the chase for the American League's second Wild Card spot.
"All we can do is just keep battling and see what happens. Best scenario is those guys lose two, we win two, but we've got to go out there tomorrow. This one is a hard one to swallow," right fielder Torii Hunter said. "We just couldn't bounce back offensively, made some bad plays defensively, and it just didn't work out for us."
The Twins drew first blood against the Royals on Aaron Hicks' RBI single, but after the second inning, they didn't have another hit until the eighth. Three errors also hurt the cause. Starter Ervin Santana cruised through seven innings. After giving up a hit to begin the eighth, manager Paul Molitor elected to go to Glen Perkins.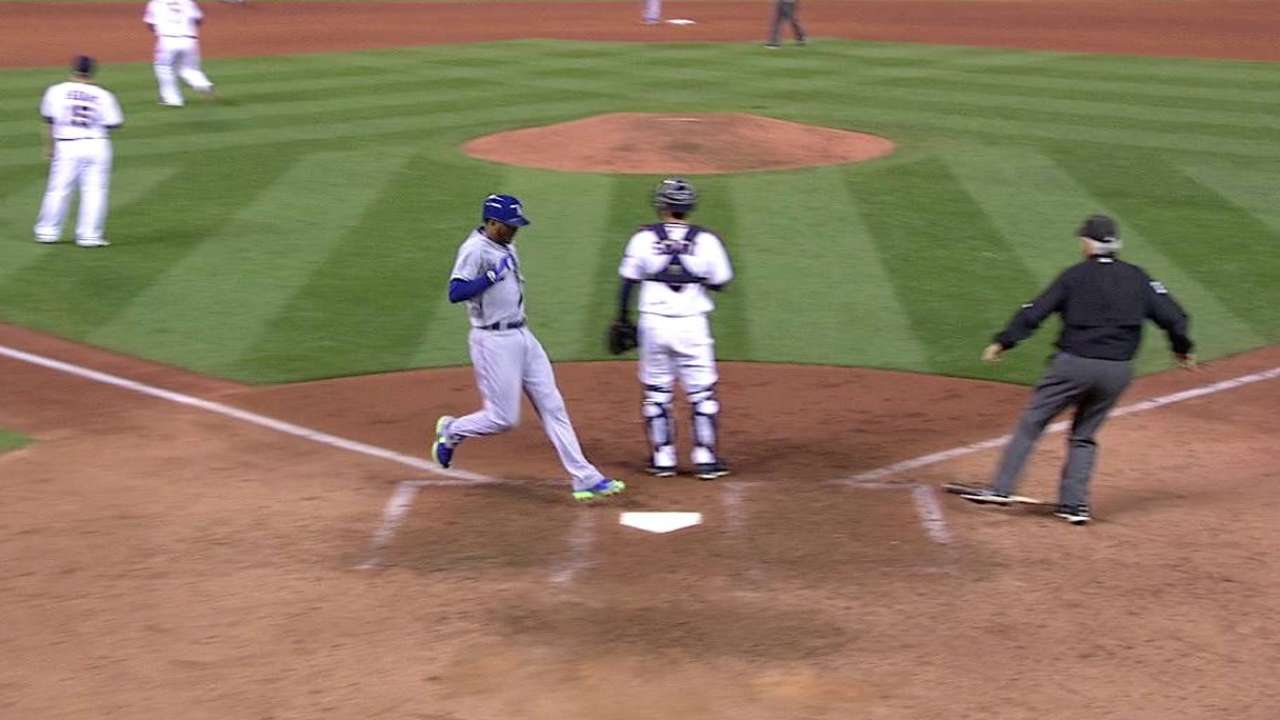 Perkins had a perfect first half of the season, converting 28-of-28 saves, but the second half has been marred by injuries and bouts of ineffectiveness. A Ben Zobrist double knocked in the go-ahead run. Perkins then gave up a run of his own before being pulled.
"I feel bad for him," Hunter said. "He went out there in the first half and got us to where -- without him, we probably wouldn't be where we are."
Where the Twins are -- though they're teetering on the verge of elimination -- seemed inconceivable to most at the beginning of the year. After finishing in last place in 2014, the Twins began this season 1-6, and looking like they might be headed toward their fifth consecutive losing season. Instead, under a first-year manager, things turned around. After a hot May, Minnesota has remained in the postseason picture throughout the season.
But on Friday, the Twins might have been dealt a loss too tough to come back from.
"You can feel it -- it's deflating, for sure. We know what's [happened] in the other games," Molitor said. "You've got to find a way to rebound. We have to be out here on the field here in 14 hours or so and try to figure out how to post a win."
Betsy Helfand is an associate reporter for MLB.com. This story was not subject to the approval of Major League Baseball or its clubs.