Amid high hopes, 2015 Padres never fully gel
Sum of the parts don't add up for team entering April with postseason goals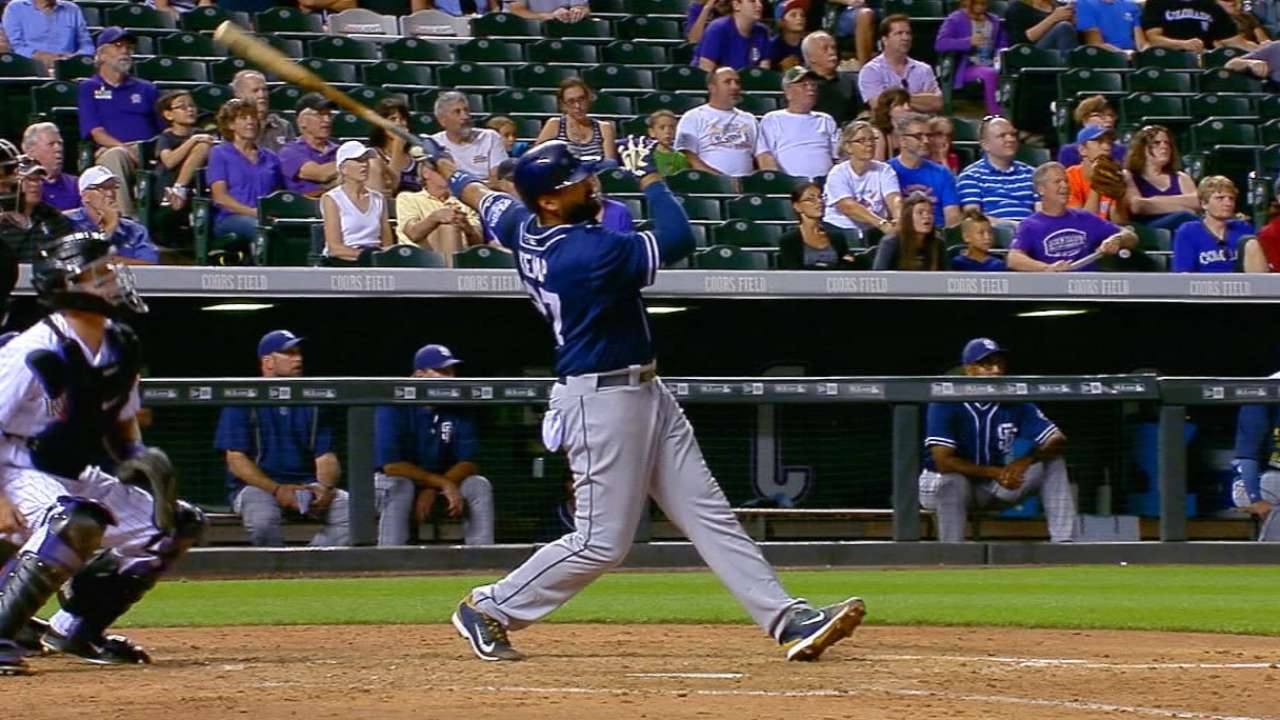 SAN DIEGO -- A few weeks ago, Padres team president and CEO Mike Dee took a look at the statistics for several first-year players on the team's roster and came to the conclusion many would end up having the kind of performance that the organization thought they would.
But the sum of those parts fell flat in 2015, far short of expectations in what many figured was a team that could contend for its first playoff appearance since 2006.
• Padres looking to retool, compete in 2016
So what happened? Dee offered this analogy:
"The various instruments, when you listen to them independently … sound OK," Dee said. "But when you put them all together, the band doesn't play the music we all hoped. Whether that's chemistry, strength and weaknesses, in the lineup and defense, we've got to figure that out.
"But it certainly hasn't worked out as well as we hoped it would have."
Newcomers Justin Upton, Matt Kemp, James Shields, Derek Norris and others had their share of notable moments and achievement, though the team didn't piece together any semblance of consistent winning baseball.
The offense sputtered, and the pitching wasn't the calling card it's usually been for these Padres. The defense was, as many predicted, not very good.
The Padres' hottest stretch? A modest five-game winning streak in mid-August, when it was far too late to reverse their misfortune.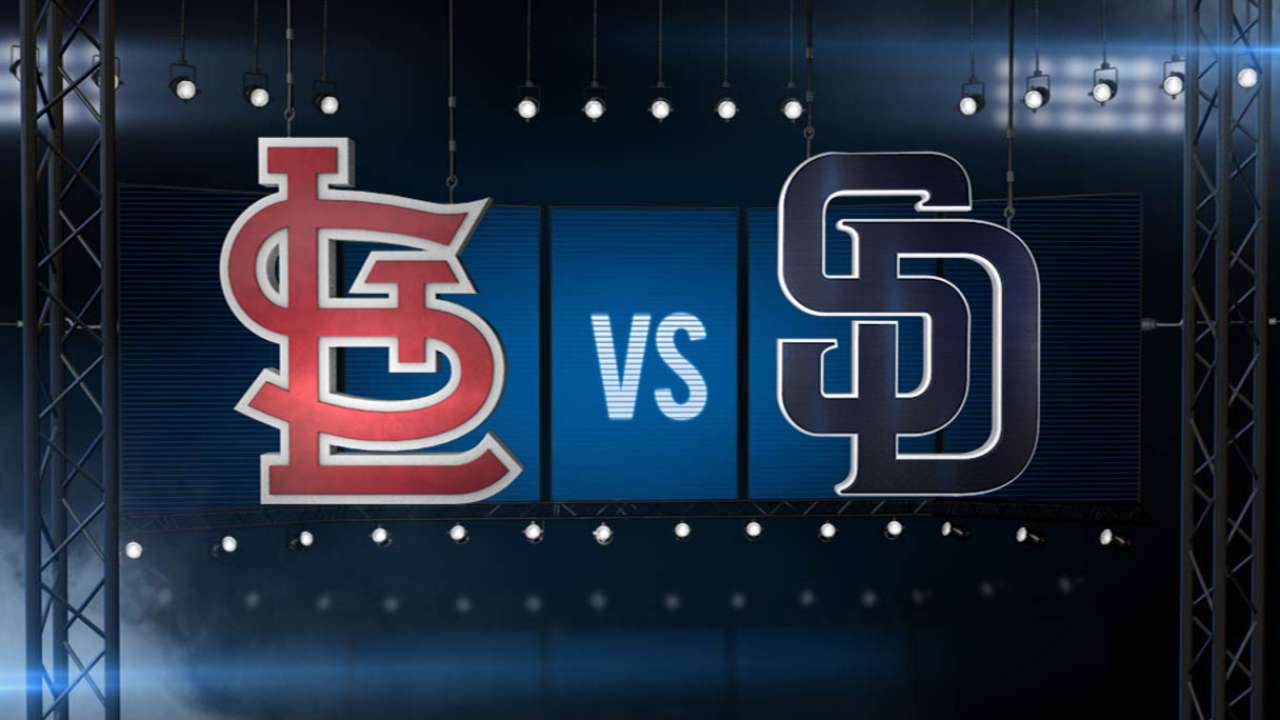 "I think as a club we never really put it together and had one of those runs that teams have when you're trying to win," said Padres general manager A.J. Preller. "If you're going to play in the postseason, those teams are winning 10 out of 12, 22 out of 28. We never got it going."
In terms of the roster, Preller admitted no regrets in the pieces he added or the cost it took to acquire them. What troubled him, though, was why it all did not work out better.
"We're going to look up and we have a lot of good individual players but we didn't have that team dynamic going in terms of offense, defense and the pitching going at the same time," he said.
Record: 74-88, fourth place, National League West
Defining moment: As Preller pointed out, there were no defined runs of any kind for this team, especially good ones. The Padres were swept at home by the Astros in late April and were outscored, 30-9. The series dropped them under .500 for the first time. However, the primary defining moment might have come right after manager Bud Black was dismissed on June 15, when the team scuffled, dropping 16 of 23 games. The pitching (4.13 ERA) struggled, with the same holding true for the offense (.215 team average, 2.9 runs per game).
What went right: Starting pitcher Tyson Ross proved that his All-Star 2014 season wasn't a fluke and, in some respects, he pitched better in 2015. Kemp was a run-producer -- in the second half. Upton's final numbers were probably what the Padres figured they would be and he was a beast in the big ballpark of Petco Park. Norris' defensive gains stood out, as he led baseball in CCS (catcher caught stealing) and improved his framing skills. Reliever Brandon Maurer found a niche handling high-leverage situations in the bullpen. Want an offensive highlight? Forget Upton and Kemp for a moment and the other newcomers. Look no further than third baseman Yangervis Solarte, who might have been the most consistent offensive player all season. Jedd Gyorko emerged from a demotion to Triple-A a better hitter and showed he could handle shortstop on a short look.
What went wrong: Ian Kennedy hitting the disabled list three innings into his season opener with a hamstring injury hurt. The bullpen, normally the calling card of the pitching staff, really scuffled, in particular following injuries to Maurer and Shawn Kelley late in the season. Kemp had one home run in his first 56 games. Alexi Amarista didn't stick as the starter at shortstop. Odrisamer Despaigne, a surprise in 2014, was besieged by the regression in his sophomore season. Pitcher Brandon Morrow was lost for the season after five starts due to a right shoulder injury. Wil Myers, who was expected to be a critical cog to the offense, missed 98 games with issues related to his left wrist.
Biggest surprise: Solarte carried eight gloves in his locker during Spring Training, expecting to fill a utility role. Instead, he wrestled the third-base job from Will Middlebrooks and never looked back. He reached offensive highs in a numbers of categories and held his own defensively.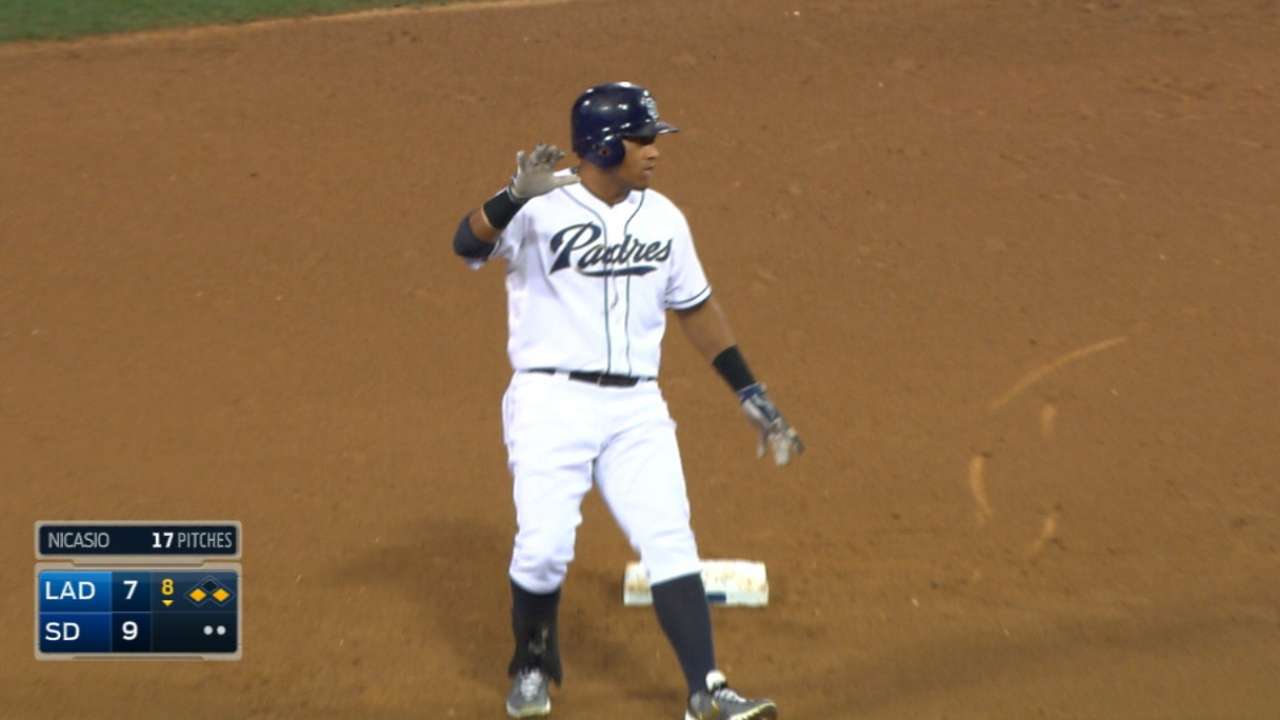 Hitter of the Year: Upton. He might not have led the team in RBIs, but he was the impact hitter in the middle of the order. He made spacious Petco Park look small and has set himself up for a big payday. Look at Upton's OPS+ and WAR and it's easy to see why the Padres were so eager to acquire him. He'll be a free agent and is expected to collect a huge paycheck, though it likely won't be with the Padres.
Pitcher of the Year: Ross, in a landslide. What you're seeing with Ross is the real development of an ace. Sure, he might throw more sliders than anyone else in the game, but it's a great pitch. Also, he developed a cutter that looks like it could be a weapon moving forward. His ground-ball rate was up in 2015, his strikeout rate was up and his hits/9 rate was still good.
Rookie of the Year: Not a lot of low-service time players on the big league roster, but infielder Cory Spangenberg -- who impressed in a short stint last September -- did so in a longer look in 2015. He showed versatility, though the team would like him to end up at second base. His speed helped the team win a few games. He even showed a little pop with the bat.
Corey Brock is a reporter for MLB.com. Keep track of @FollowThePadres on Twitter and listen to his podcast. This story was not subject to the approval of Major League Baseball or its clubs.