MLB.com Columnist
Terence Moore
Current one-game Wild Card format effective
Setup is easier on scheduling and provides drama, such as Arrieta-Cole matchup in NL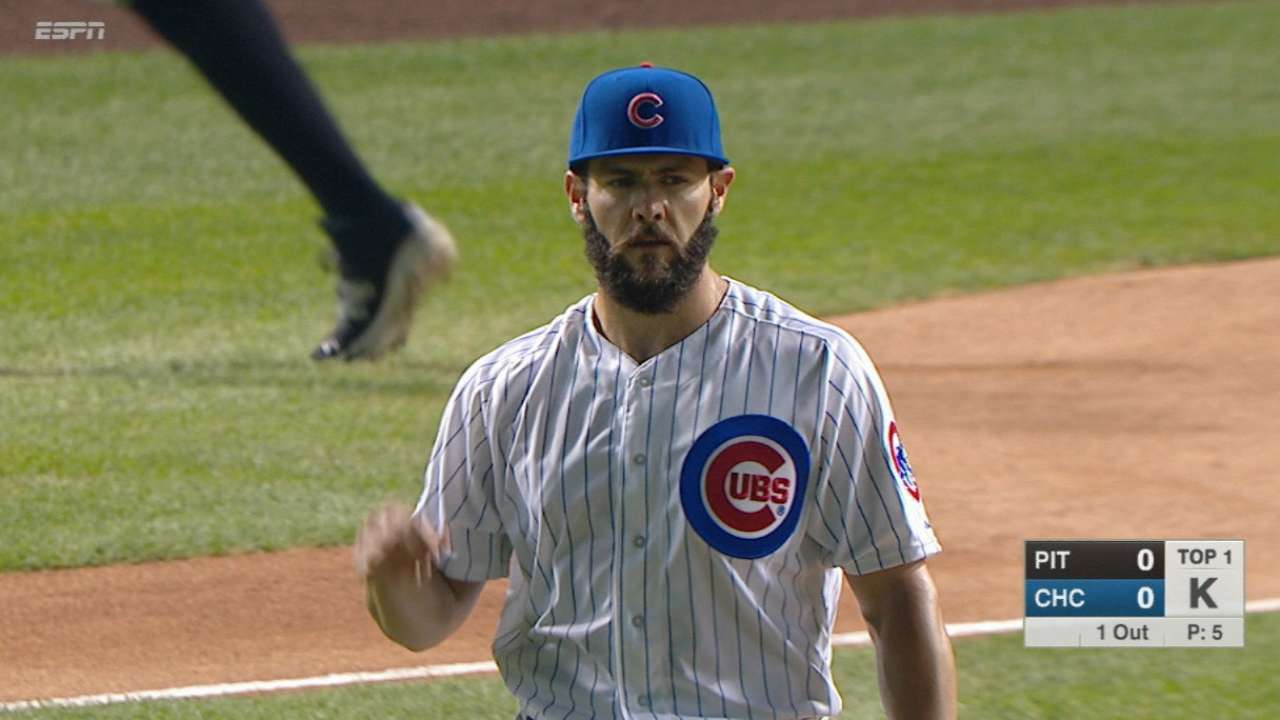 If you're a baseball fan who lives for October more than any other month of the season, you're thinking like me. There is just too much time between now and the start of the Wild Card Games presented by Budweiser next week.
Even so, we should stop rising from the back seat of our imaginations to ask the baseball gods, "Are we there yet?" We should enjoy the ride this weekend through the end of the regular season. Afterward, with one more day to go, we should unleash a sigh of relief as the Yankees make their first trip to the postseason in three years as the likely hosts of the Astros, Angels or Twins on Tuesday night in the American League Wild Card Game.
As for the National League, the Cubs will probably play their winner-take-all game on the road against the Pirates, but that won't happen until Wednesday. What a tease, especially since you know the showdown between these two gifted teams is destined for instant-classic territory.
You also know both Wild Card Games will feature intensity. Every inning, every pitch, every millisecond will be huge. The winners advance to the Division Series, and the losers are just done.
So here's my humble assessment of baseball's current Wild Card system, which is entering its fourth season: It works just fine, thank you. There isn't a thing I would change. Still, many around the game and beyond want a best-of-three series to decide which of the two Wild Card teams in each league would reach the Division Series, where they would face the team with the best record in the regular season.
Cubs president of baseball operations Theo Epstein goes further than that. He told the Chicago Tribune in September that he proposed a best-of-three Wild Card series in which the opening games for each league would be part of a day-night doubleheader for the host team.
But extending the postseason would not help baseball end the World Series on a reasonable date each fall. This season, a potential Game 7 would occur on Nov. 4.
Translated: Just leave the current Wild Card setup alone. With a one-game decider in each league to start October, you have zero scheduling concerns. It even works during those times when the regular season is extended for makeup games and tiebreakers.
Mostly, single Wild Card Games create drama like crazy.
Remember 2012 in Atlanta? The Cardinals slid past the Braves that night due to an infield fly call that the hometown fans thought resembled an "outfield fly."
There also was last year's AL Wild Card thriller in Kansas City. Somehow, the Royals overcame two late-game deficits, including one of 7-3 in the eighth. They shocked the A's in the bottom of the 12th, and that was four hours and 45 minutes after the first pitch.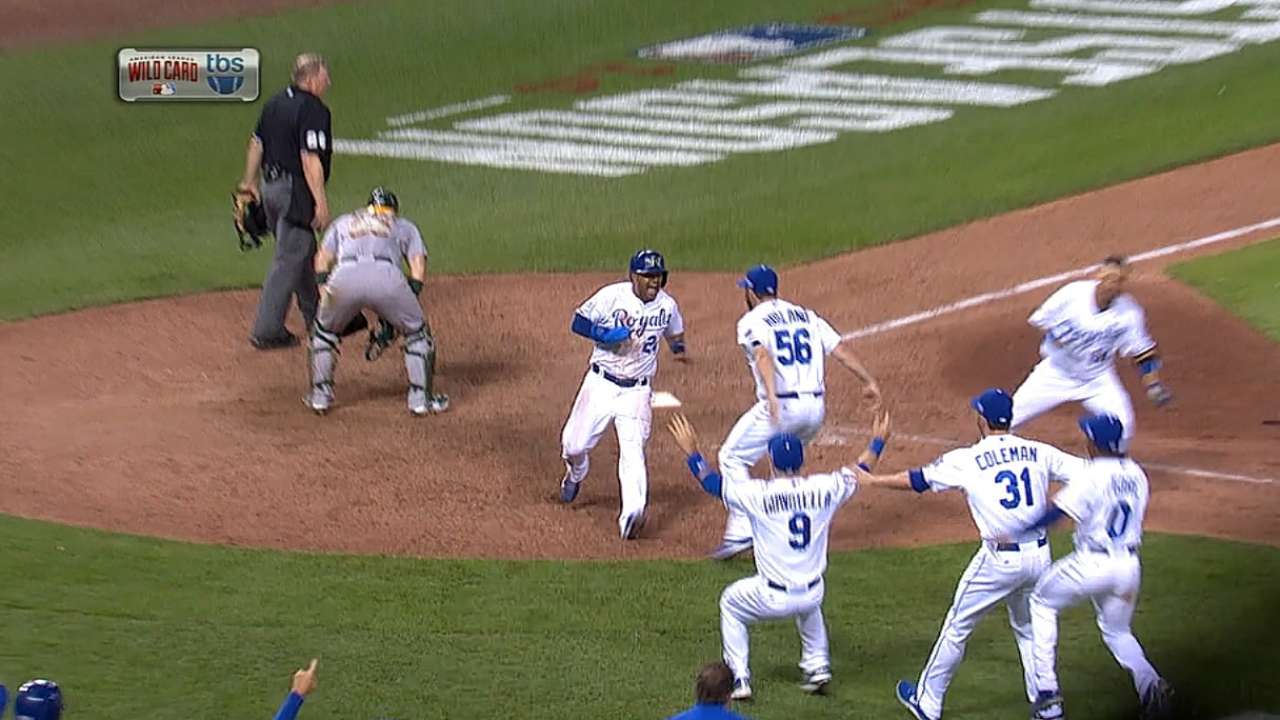 Just like that, a Royals team that hadn't reached the postseason in 29 years did more than advance to the Division Series. Kansas City won the pennant and the hearts of America, starting with its survival in that wildest of Wild Card Games.
"[The Wild Card setup is] fine the way it is now," Epstein also told the Chicago Tribune. "You can never come up with a scenario that's perfectly fair to everybody. In a year like this, theoretically, teams might want to be re-seeded, but in another year, that might be a benefit to you. … You've just got to kind of play the hand you're dealt."
Epstein's Cubs, by the way, are blessed with a wonderful "hand," and it is attached to the right arm of Jake Arrieta. Among other things, no pitcher in baseball history has looked more dominant than Arrieta during the second half of a season with an 11-1 record and a 0.80 ERA entering Friday. His overall numbers are also impressive (21-6, 1.82 ERA, 229 strikeouts through 223 innings).
Now consider this: In five starts this season against the Pirates, Arrieta is 3-1 with a 0.75 ERA, and he'll start next week's Wild Card Game.
Advantage: Cubs.
Or is it? The Pirates will counter with Gerrit Cole, and while he isn't Arrieta, he's fabulous enough at 19-8 with a 2.60 ERA. Not only that, Cole is a noted Cubs killer. In nine starts against the North Siders, he has lost just once with seven victories and a 2.88 ERA. This season, Cole was 2-1 against the Cubs with a 2.13 ERA and 32 strikeouts in 25 1/3 innings.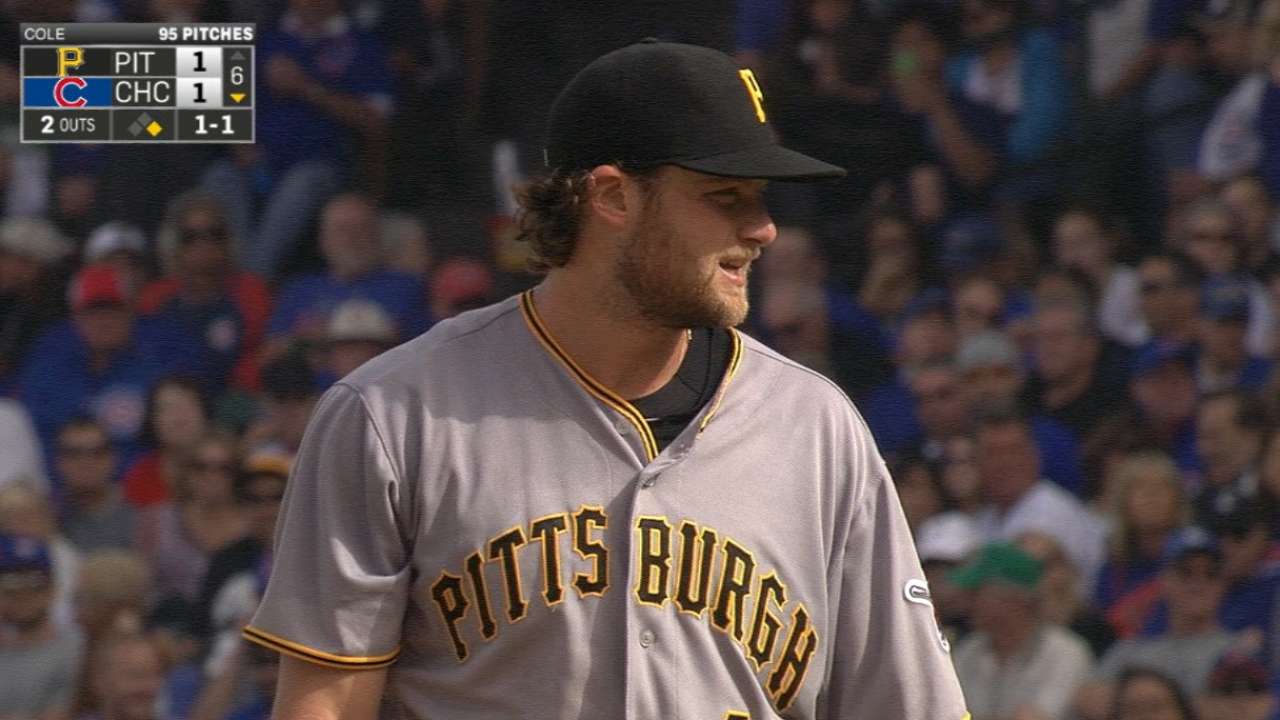 We haven't even mentioned the pending battle involving Chicago sluggers Kris Bryant and Anthony Rizzo against Pirates standouts Andrew McCutchen, Starling Marte and the rest. You also know Joe Maddon will keep things interesting on and off the field as the Cubs' manager and master psychologist. Pirates skipper Clint Hurdle isn't as flashy as Maddon, but he is as solid.
See what I mean by Wild Card drama?
The same goes for the AL, where the Angels would put one of baseball's faces on national display in Mike Trout, and Trout has a noted slugging partner named Albert Pujols. If it's the Twins or the Astros instead of the Angels, we're talking about a bunch of talented youngsters to keep us entertained. In addition, Houston has Dallas Keuchel, a wonderful starting pitcher who leads the AL in victories (19) and innings pitched (226). Not only that, the Twins have franchise legends Torii Hunter and Joe Mauer.
The Yankees are just the Yankees, and that's enough.
So is one Wild Card Game.
Terence Moore is a columnist for MLB.com. This story was not subject to the approval of Major League Baseball or its clubs.