Big Papi not ready to pack it in
Slugger in lineup vs. Tribe on Friday, excited about club's future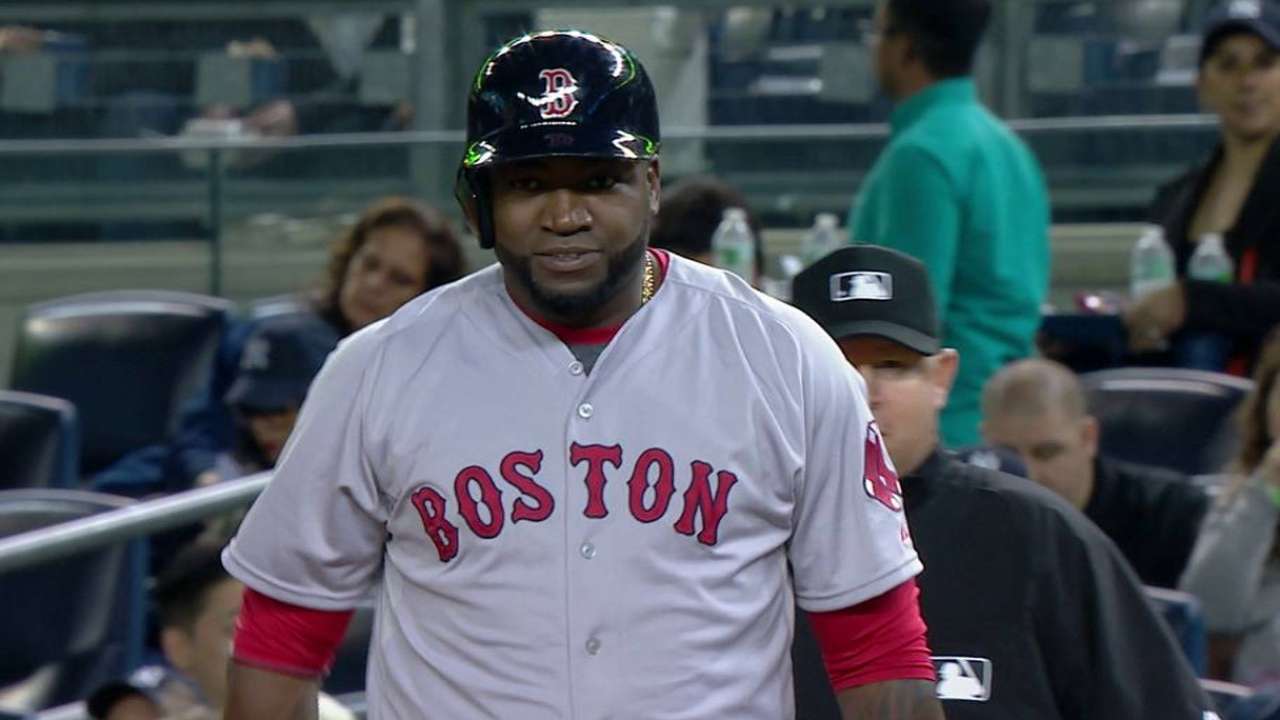 CLEVELAND -- As it turns out, David Ortiz did bring his bats with him to Cleveland for the weekend, a day after interim manager Torey Lovullo hinted the slugger might be shut down for the rest of the season.
In fact, Ortiz provided the only offensive highlight of the night for the Red Sox in an 8-2 loss, belting a two-run homer through the chilly wind in the top of the fourth.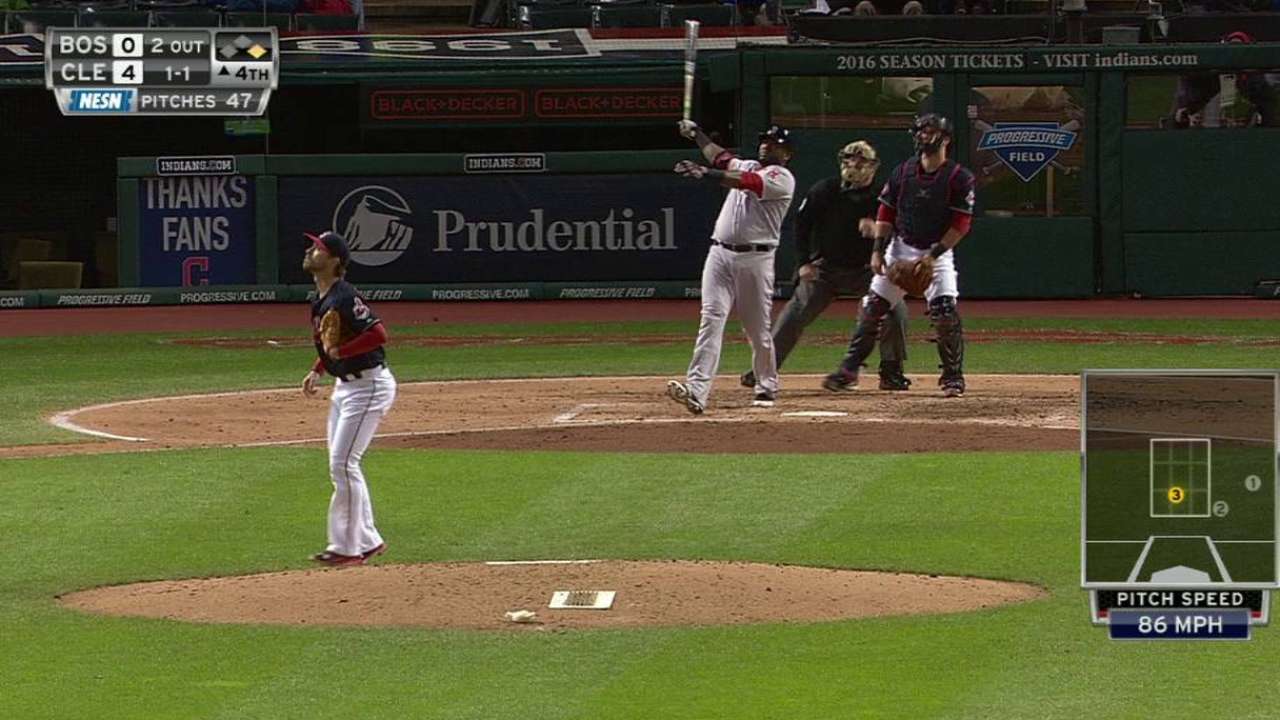 "What can I say about David? He plays in some tough conditions and hits a big home run, gets us back in the game," said Lovullo. "He's got 37 [homers] and 107 [RBIs]. He wants to go out and play and let his teammates see that he's playing and grinding and getting the job done."
After a brief meeting with Ortiz, Lovullo sensed that the DH wanted to finish out the season with his teammates and rest up whatever aches and pains he has once the offseason starts on Monday. Ortiz was in the lineup on Friday night. Lovullo will go day by day with Ortiz for the last two games.
"I just asked him how he felt," Lovullo said. "He said, 'I'm ready to go.' That was really it. Maybe I gave you guys the wrong impression, which I apologize for. All along, we were going to re-evaluate where he was at today and just talk it over and see how he felt. Obviously, he wants to play.
"The best part about David are the things nobody knows about. He wants to play for all the right reasons. He wants to play to win a game. He wants to play to do well. He wants to play to show his younger teammates that this is what a championship-style player does. It speaks volumes about his character, that he is here to play."
The fact that Ortiz wants to play it out this weekend is also a sign of how enthused he feels about playing with the young core of the Red Sox going forward.
"You see all the young talent performing at the highest level," Ortiz said. "I know this game is a learning process. I'm pretty sure they're getting the memo. They're pretty much establishing themselves as wanting to be everyday players. There's a lot of special things you have to do to get there."
In mid-August, it seemed like the Red Sox were about to go through a completely lost season for the second year in a row. But the energy changed down the stretch, as did the results.
"I love to see young players perform at the highest level, especially at their age," Ortiz said. "You see guys like [Xander] Bogaerts, who just turned 23, having a hell of a season. You see Mookie Betts, another young talented player, having the season he has put together. You see guys like [Eduardo] Rodriguez pitching the way he pitched. You see [Jackie] Bradley Jr., the way he performed once he came back up.
"[Rick] Porcello, the way he finished the season. It's something that gives you a kind of hope. Now we have the new CEO, and a new GM, who you can already see how worried they are about the following season. It's something I'm very excited about."
Ortiz said he agrees with president of baseball operations Dave Dombrowski's assessment that adding some power pitching should be the main priority this winter.
Ian Browne is a reporter for MLB.com. Read his blog, Brownie Points, follow him on Twitter @IanMBrowne and listen to his podcast. This story was not subject to the approval of Major League Baseball or its clubs.