Ruiz wants to return to Philadelphia in 2016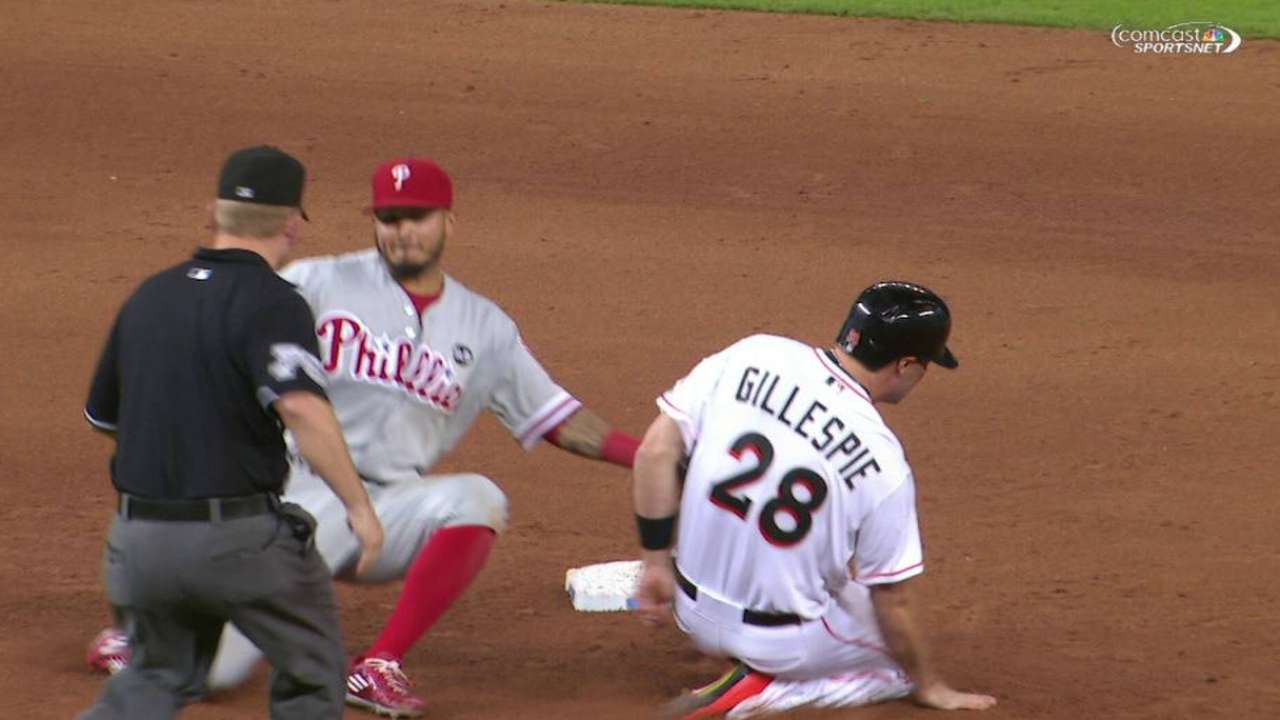 "It's been tough," Ruiz said Thursday at Citizens Bank Park. "Being around teammates like Chase and Jimmy, we spent a lot of time together and we made some good memories. I feel like we're a family. It's tough to see them walk away and go to different teams. But at the same time baseball continues."
But will the Phillies continue with Ruiz? It is likely, despite the fact he turns 37 in January and is finishing the toughest season of his career, posting a .585 OPS in 315 appearances. Ruiz will make $8.5 million next season and he has value as a backup, although Ruiz said he still views himself as a starter, despite the fact Cameron Rupp has started 54 of the team's last 89 games.
"I believe I am still a No. 1," Ruiz said. "But at the same time they gave a chance to Rupp and I'm happy that he played well and did a great job."
Ruiz has been one of the most respected and well-liked players in the Phillies' clubhouse for years. If he returns, he can continue to mentor the team's young pitchers and catching prospects Jorge Alfaro and Andrew Knapp, who could be in big league camp in Spring Training.
"I'm real happy here," Ruiz said. "I'm going to go home, rest a little bit and come back to work. I believe in myself. I feel great. I don't make excuses, but there were days when I felt great and days when I didn't feel good. That's tough."
Ruiz cited the arthroscopic surgery on his left shoulder last October. He said the shoulder felt weak at times.
"I don't know if I'm going to be here or somewhere else, but hopefully it's here," Ruiz said. "I'm disappointed with the year I had, and I'd like to turn it around. I'm going to do everything I can. We'll see what happens next year. I think I'll feel better."
Todd Zolecki is a reporter for MLB.com. Read his Phillies blog The Zo Zone, follow him on Twitter and listen to his podcast. This story was not subject to the approval of Major League Baseball or its clubs.