Eyeing 300 K's, Kershaw to have short finale start
Dodgers southpaw is six shy of milestone heading into season finale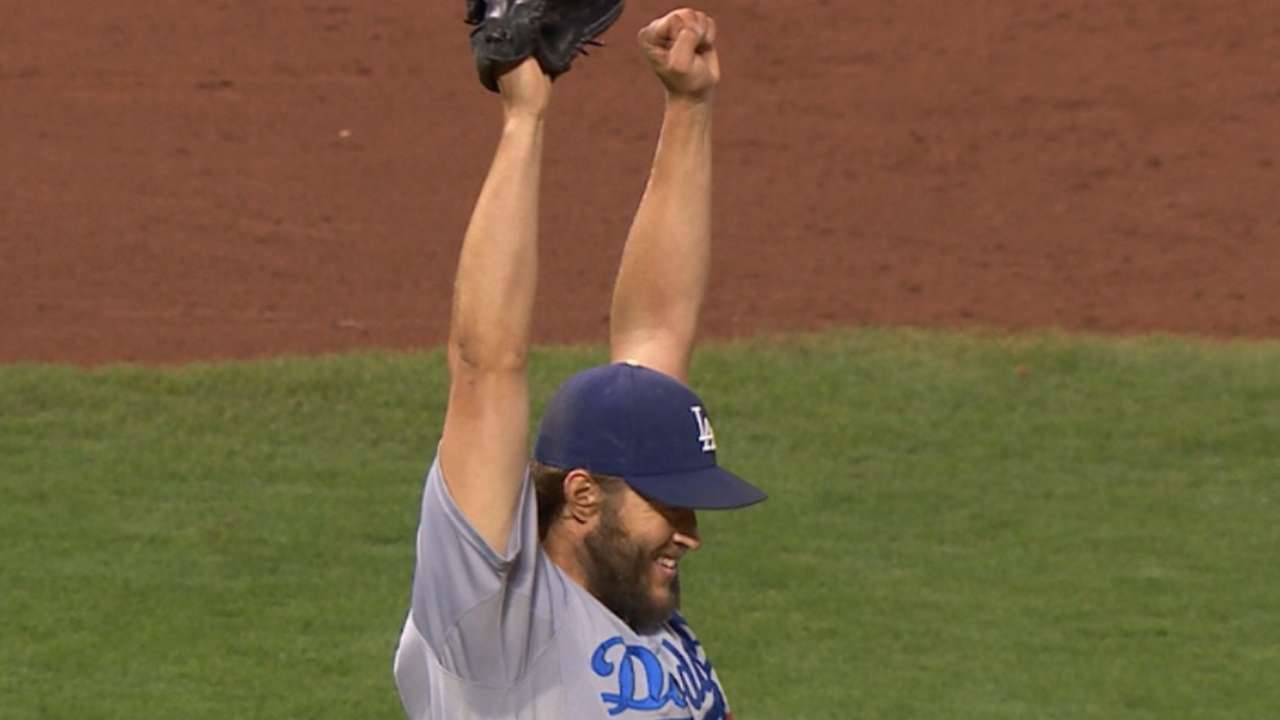 LOS ANGELES -- As he closes in on 300 strikeouts, Clayton Kershaw will pitch only three or four innings in his final start of the season on Sunday against the Padres, according to manager Don Mattingly.
Kershaw leads the Majors with 229 innings pitched and the limited start will keep him on schedule to throw in Game One of the National League Division Series against the Mets.
"We don't really have a set pitch limit," Mattingly said. "There's not really a minimum for us either, it'll be three or four innings or something like that."
While the Dodgers have already wrapped up the NL West crown, these games aren't meaningless. Los Angeles is still in a battle with New York for home field advantage for the NLDS, as the clubs have identical records and the Mets own the tiebreaker between the two teams.
On a personal level, Kershaw sits at 294 strikeouts on the season -- which leads the Majors. If he were to hit the 300-strikeout plateau, Kershaw would be the first pitcher since Randy Johnson and Curt Schilling each reached the mark in 2002, and the only other Dodger to achieve the feat was Sandy Koufax.
"We've talked about it. His pitch count and how far he goes is more important than that to him," Mattingly said. "I'd like for him to get it. I'm sure he'd like to get it. If it comes within the framework of what limit we have."
Steve Bourbon is an associate reporter for MLB.com. This story was not subject to the approval of Major League Baseball or its clubs.