MLB.com Columnist
Roger Schlueter
Stats of the Day: Arenado puts in extra effort
Rockies star one extra-base hit shy of tying mark for most by 3B in a season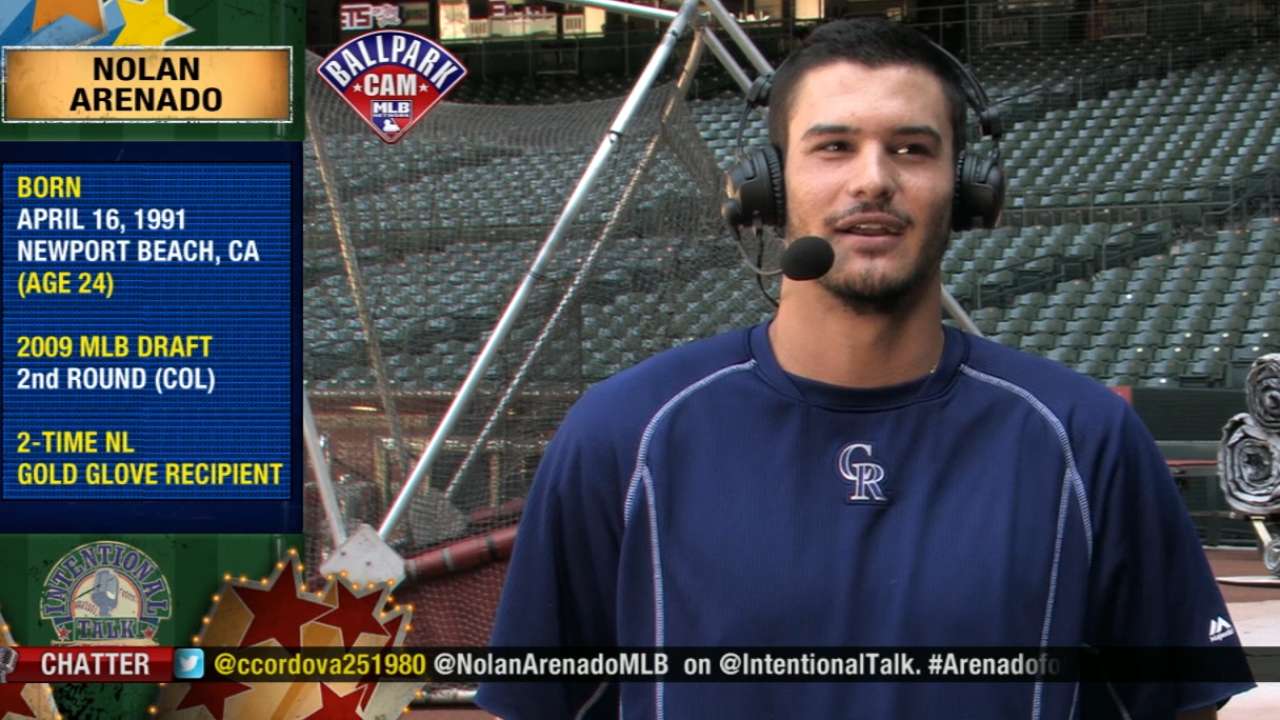 Here are five interesting items from around the big leagues on Thursday …
• In an 8-6 loss to the D-backs, Rockies third baseman Nolan Arenado collected his 41st double and 86th extra-base hit of the year, tying him with Eddie Mathews (1953) for the second most in a season for a third baseman. Arenado (41 doubles, four triples, 41 home runs) needs one extra-base hit to tie Chipper Jones for the most by a third sacker. In '99, Jones collected 41 doubles, a triple and 45 home runs. Arenado's 86 extra-base hits are tied for the 19th most for a player in an age-24 season or younger. Those with exactly 86: outfielder Ted Williams ('39), Mathews ('53), outfielder Reggie Jackson ('69), first baseman Don Mattingly ('85) and outfielder Ken Griffey, Jr. (1993). The top mark belongs to first baseman Lou Gehrig, who had 117 extra-base hits in his age-24 season in '27.
• Cincinnati's Joey Votto had a pair of hits in the Reds' 5-3 loss to the Cubs, extending his streak of reaching safely to 47 games. Votto's on-base streak is the second longest in the modern era for Cincinnati, behind Pete Rose's 48-game run in 1978; Votto's current on-base percentage (.463) would also be the second highest in Reds history, behind Joe Morgan's .466 in '75. In '75, the National League average OBP was .327. This year, it stands at .316. Votto has reached safely 315 times this season, one shy of Cincinnati's franchise record he set in 2013.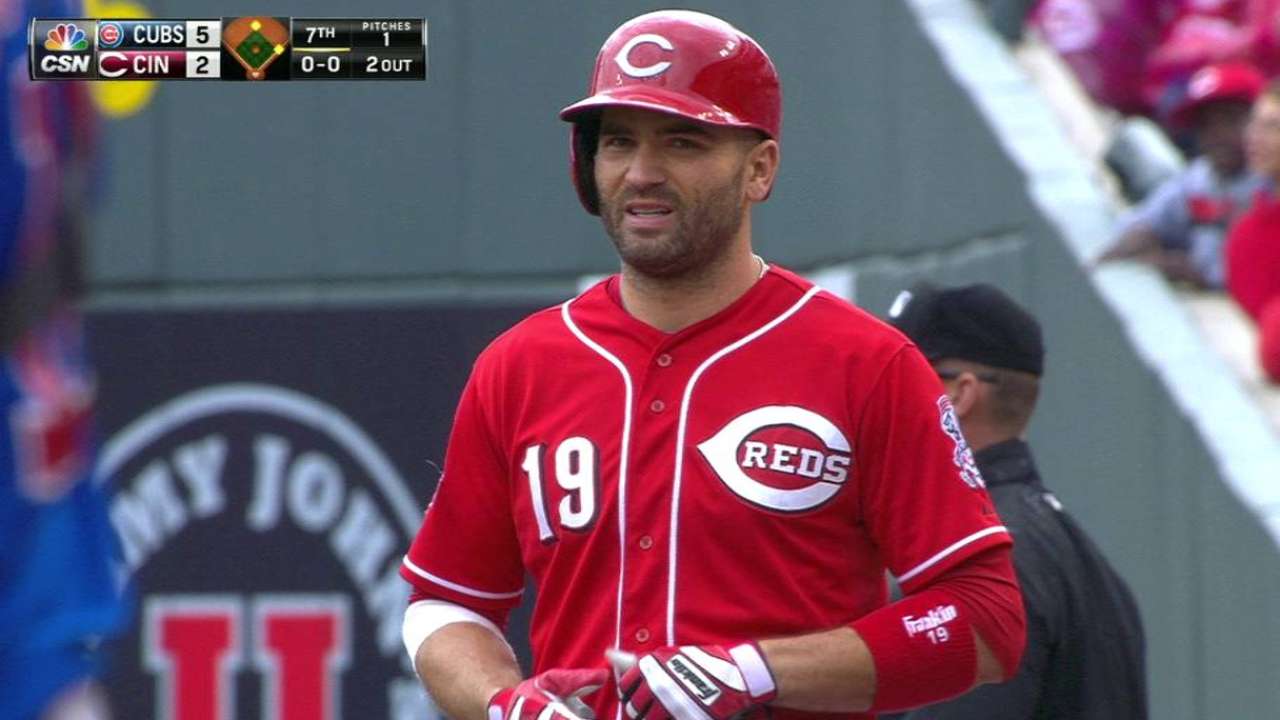 • Jason Hammel (five innings, five hits) anchored another strong outing for the Cubs' staff. If the season ended now, the team's 3.41 ERA would be its lowest since 1992 (3.39), the 1.164 WHIP would be the lowest since '19 (1.125), the 7.95 hits per nine would be the lowest since '18 (7.90), and the 8.81 K's per nine and 3.48 strikeout-to-walk rate would be the highest in franchise history.
• With the Phillies' Jerad Eickhoff, Padres' Ian Kennedy and Braves' Ryan Weber all reaching double digits in strikeouts on Thursday, this season has seen 215 starts in which the hurler has fanned at least 10. Since 1998, when expansion brought the Majors to 30 teams, those 215 are the most. 2014 had produced 209.
• White Sox slugger Jose Abreu drove in a pair of runs in a 6-4 loss to the Royals, and he reached the century mark in RBIs for the second time in as many seasons. With the effort, Abreu joined Albert Pujols as the only players in history with at least 30 homers and 100 RBIs in each of their first two seasons. Removing the homer component, Abreu and Pujols are two of 12 players in history to have at least 100 RBIs in each of their first two seasons, joining Al Simmons, Glenn Wright, Tony Lazzeri, Pinky Whitney, Dale Alexander, Joe DiMaggio, Williams, Ray Jablonski, Wally Joyner and Hideki Matsui.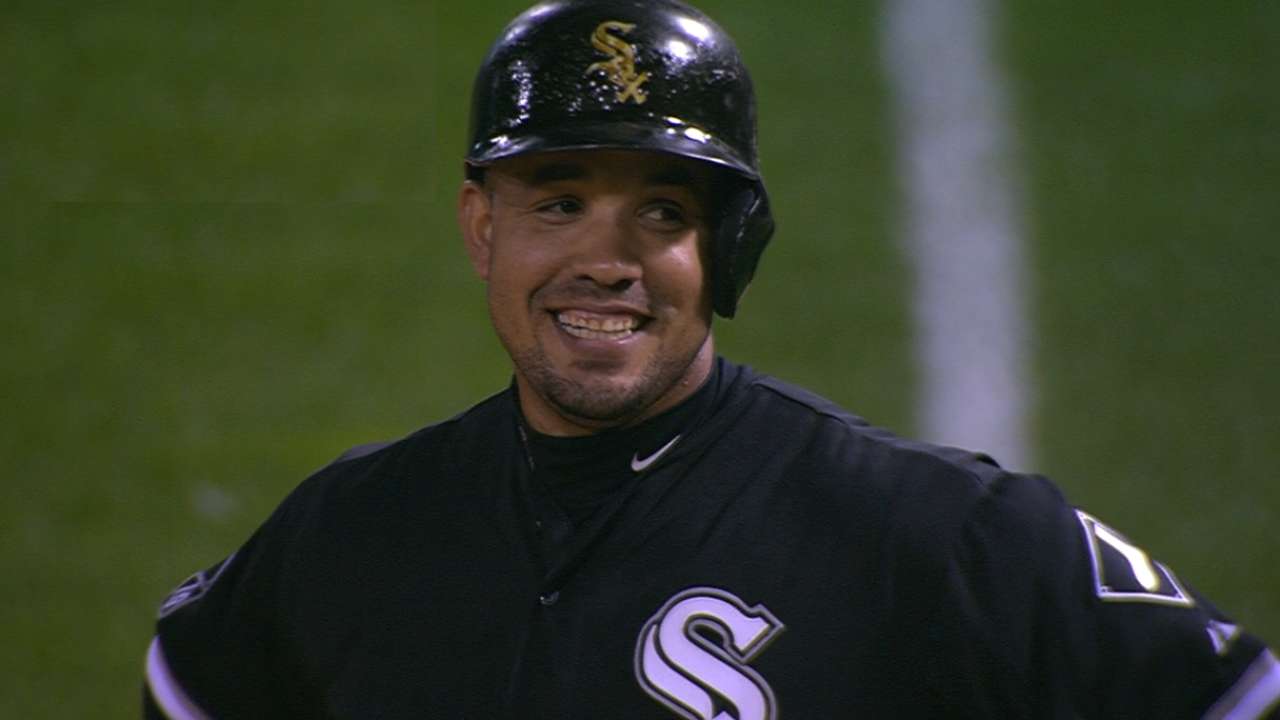 Milestone watch for Friday
• Chris Sale needs two strikeouts to tie Ed Walsh (269 in 1908) for the single-season White Sox record. Sale needs three K's to tie Joe Horlen (1,007) for 10th in franchise history.
• Mark Buehrle is sitting on 191 1/3 innings. If he can get the necessary 8 2/3 innings to get to 200, it will mark the 15th straight season he has reached that milestone. Among left-handers, only Warren Spahn, with 17 straight, had at least 15 in a row.
Roger Schlueter is a contributor to MLB.com. This story was not subject to the approval of Major League Baseball or its clubs.