A-Rod's celebration highlights top GIFs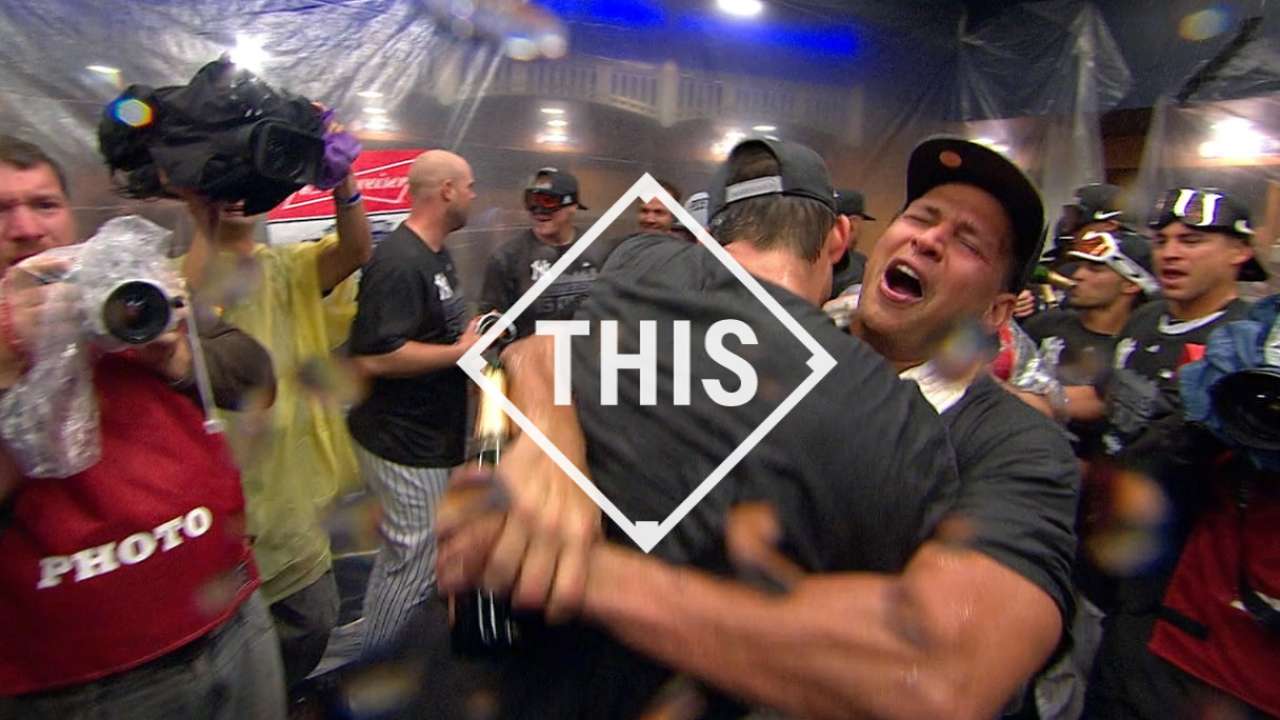 Here are the Top 5 GIFs of the day, courtesy of @MLBGIFs.
1. A-Rod hug, post-clinch celebration.
After three long years, Alex Rodriguez celebrates a return to the playoffs amid a shower of celebratory champagne.
2. Husband gets kiss from wife after foul ball.
A Rangers fan gets some props from his significant other for his foul-ball catch.
3. Kiermaier 100.4 mph throw (via Statcast™) from center field to home plate.
Kevin Kiermaier goes 0 to 100 with a rocket to home plate, his 15th outfield assist in 2015.
4. Elvis' traditional dance off with Prince, Rangers pregame.
Elvis Andrus' dance moves are just too much for Prince Fielder, who collapses into the arms of his teammates.
5. Rich Hill slo-mo breaking ball buckling Brett Gardner's knees.
Rich Hill unleashes a nasty curve on an unsuspecting Brett Gardner, who flinches at the sight of it.
Chad Thornburg is a reporter for MLB.com. This story was not subject to the approval of Major League Baseball or its clubs.