MLB.com Columnist
Barry M. Bloom
Win No. 10K adds to Yankees' rich history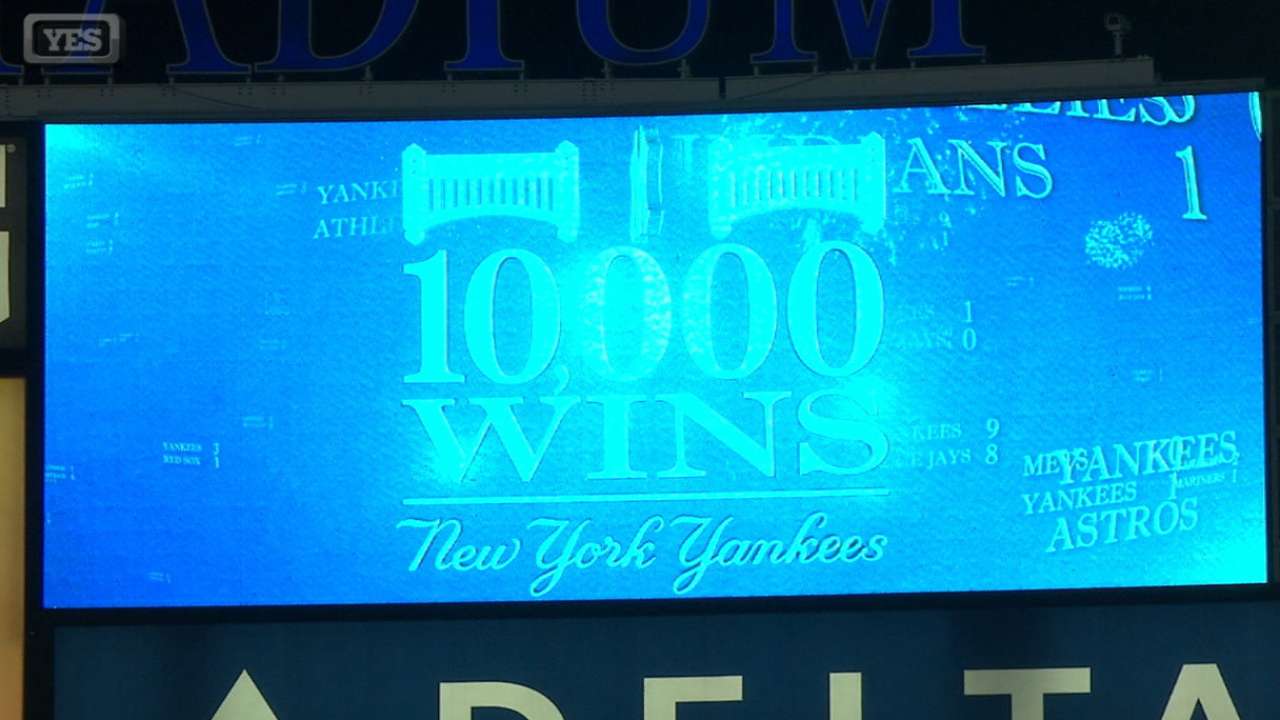 NEW YORK -- The Yankees won their 10,000th game on Thursday night, and fittingly enough, the victory clinched a postseason berth for the 52nd time since the franchise was established in 1903 and came against none other than the archrival Red Sox.
"That's a lot," manager Joe Girardi said about the huge number of wins a few nights before CC Sabathia, Adam Warren and Dellin Betances combined to knock out the Red Sox, 4-1. "I'm glad I haven't been around for all of them."
Girardi estimated that he's been in pinstripes for about 1,200 of those 10,000 regular-season wins, the most by any American League team in history.
"About 12 percent as a player, coach and manager, which is not a whole lot," said Girardi, who succeeded Joe Torre in 2008 and has won 735 of those games in his eight years as manager. "There are certainly guys who have had a much greater impact on the franchise than that."
• Shop for Yankees postseason gear
This one was hard fought after a two-year postseason drought as the Yanks scrambled to capture an American League Wild Card spot only a week after the death of Yogi Berra, one of their icons. Berra's retired No. 8 has been stenciled on the field all week while the Yankees battled.
They had a seven-game lead over the Blue Jays just days before Toronto retooled at the July 31 non-waiver Trade Deadline and wound up struggling almost to the wire to secure a spot as the Blue Jays easily took the AL East title.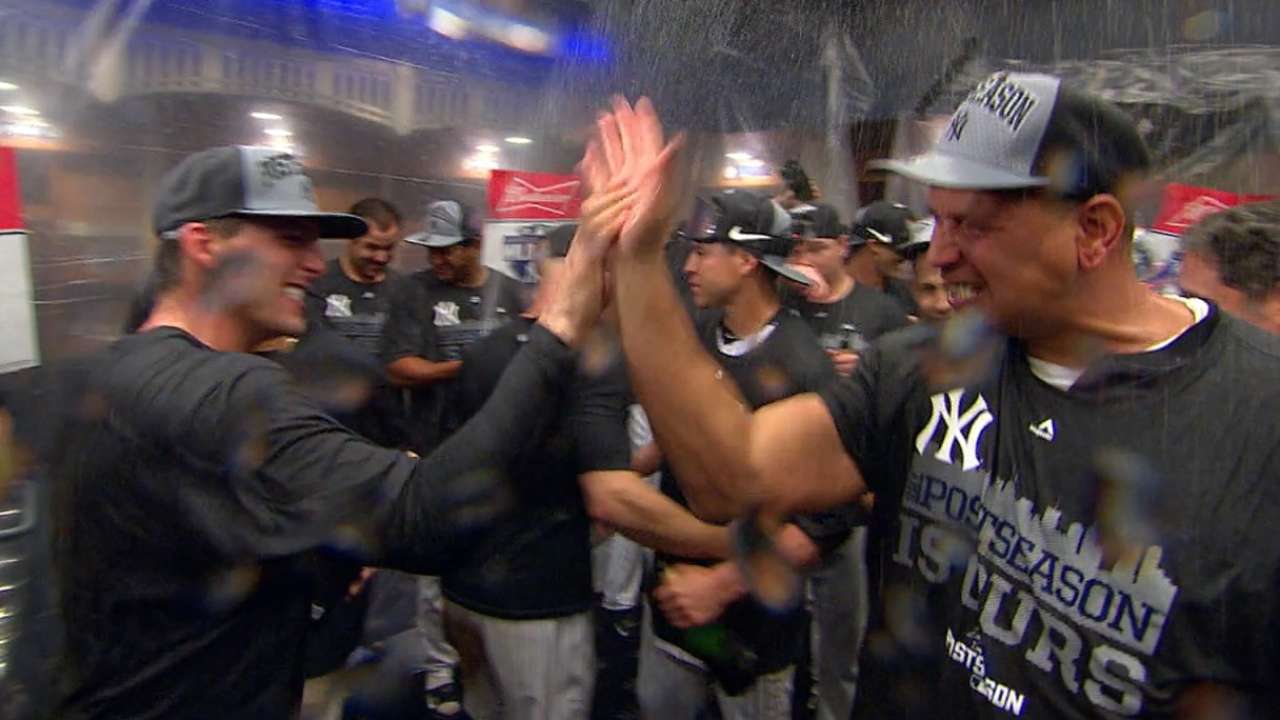 The Yanks won game No. 9,999 on Sunday against the White Sox and had lost three in a row to Boston this week before cementing their spot in Tuesday's AL Wild Card Game presented by Budweiser against either the Astros, Angels or Twins -- the Astros have a one-game lead for the second Wild Card -- and most likely at Yankee Stadium.
The Yankees have to win just one more this weekend against the Orioles in Baltimore to host that single-elimination game.
"We still have three games left to play and we still have some work to do," said Brett Gardner in what was a staid but joyous postgame celebration in the clubhouse. "I think that it's important we get home-field advantage for that one game. But we're excited."
The Yanks also add 223 postseason wins to that regular-season figure, and Girardi's biggest to date was the 2009 World Series-clinching Game 6 victory over the Phillies, ending their first season in the current Yankee Stadium.
The Yanks have won a record 40 American League pennants and 27 World Series titles. Girardi played for the winners in 1996, '98 and '99 and wore No. 27 as manager the year they defeated Philadelphia. He switched to 28 in 2010 in anticipation of winning another World Series and is still wearing it.
And now that quest begins again in earnest.
"There are a lot of great things that have happened in Yankee history," said Girardi, a Chicago native who grew up rooting for the Cubs. "When you think of the 10,000 wins, all the World Series, the perfect games, everything that's happened here, it's the mark of a consistent franchise. It's meant a lot for the city of New York for a long time and I'm just proud to be a part of it."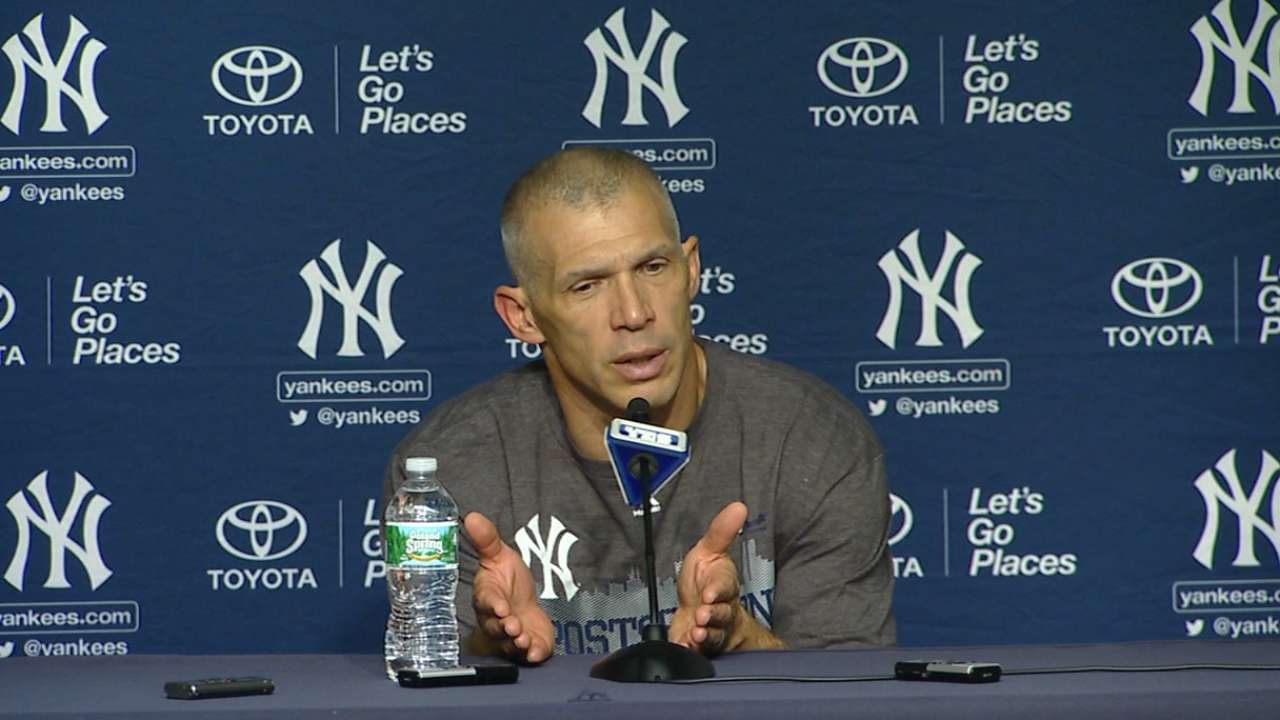 The Yanks' record heading into Friday night's game at Camden Yards is 10,000-7,567 for a .569 winning percentage. That percentage is the highest of any Major League club at the time of its 10,000th victory.
Only the Giants, Cubs, Braves, Dodgers and Pirates have also won as many as 10,000 Major League games.
"It's a great history and a lot of wins," said Red Sox interim manager Torey Lovullo, who is finishing the season in that position while John Farrell takes treatment for lymphoma. "As an organization it's something they should be very proud of. We were very much aware of it as we came into town."
Tuesday's Wild Card Game will mark the first time since the current playoff system was implemented in 2012 that the Yanks will be a participant. It's also only the second time in Yankees history that they will have had to play a single-elimination game to move on in the postseason.
The only other was the famous Bucky Dent game on Oct. 2, 1978, at Fenway Park. The Yanks held on to win that one, 5-4, after Dent homered, and defeated the Dodgers in the World Series for the second year in row.
Since it was game No. 163 to decide the AL East title, it's certainly one of the most significant of those 10,000 regular-season wins. By the way, 1,161 of them came against the Red Sox, the second most of any Major League team behind the Orioles at 1,268.
Dustin Pedroia, a 10-year veteran of this era's rivalry, said it's hard to conceive what the Yankees have accomplished over such a long period of time.
"Everyone is trying to get to the level they are," he said. "I don't really know what else to say. You've got to be a little in awe of it. Who isn't?"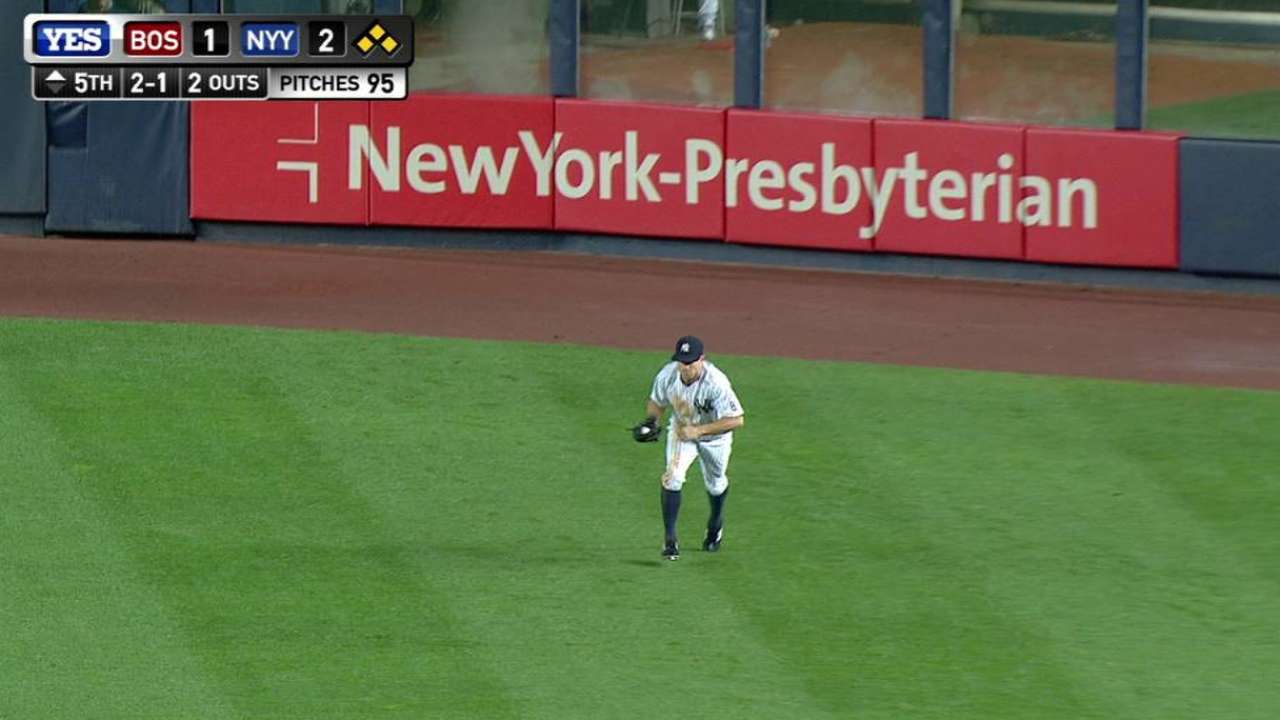 It only seemed just that Sabathia, one of three players remaining from the last World Series winners of 2009, would buckle down and pitch five gutty innings to secure the win.
Veteran Carlos Beltran and rookies Greg Bird and Rob Refsnyder all homered for the offensive support.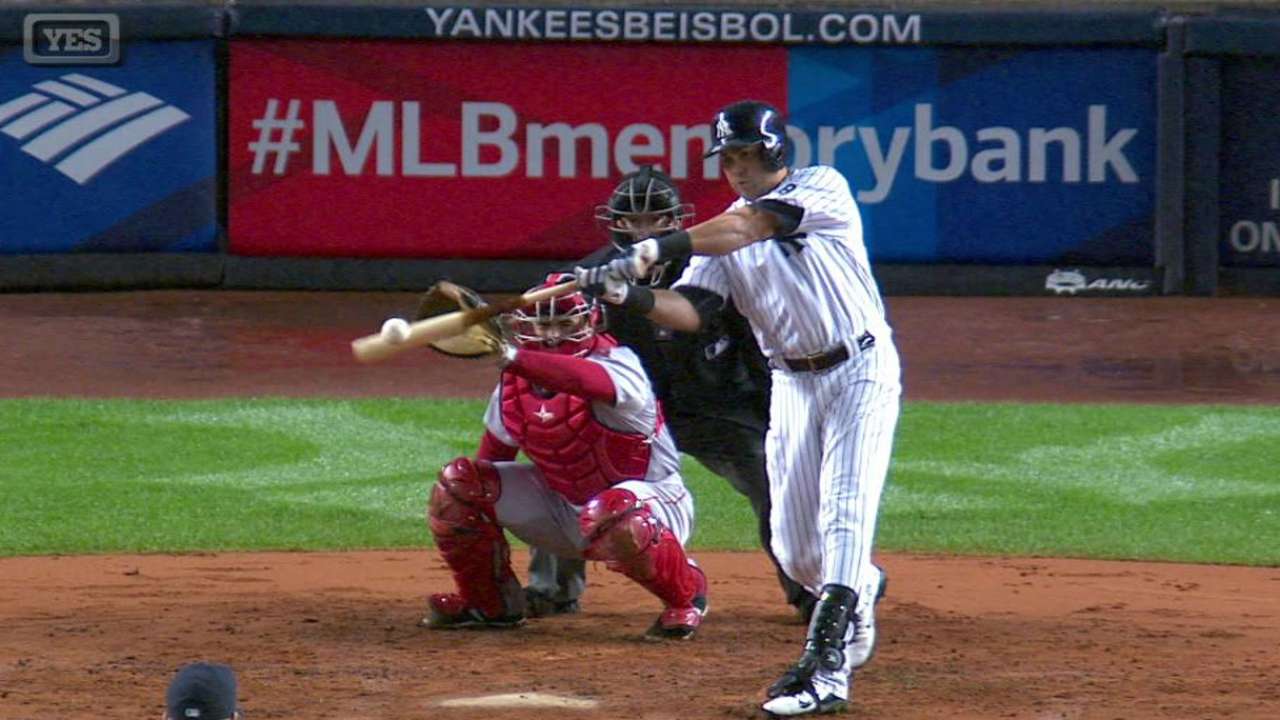 Working as he has for the last month with a brace supporting his gimpy right knee, Sabathia allowed one run on six hits, pitching out of a bases-loaded situation in the fifth. Travis Shaw skied out to Gardner in center on Sabathia's 96th and final pitch.
"This feels great. Just to get back in [the postseason] and have a shot," Sabathia said. "After everything I've been through, to be able to be on the mound for something like this, you can't beat it."
And make note of this to recall in the years to come: Sabathia will forever be the pitcher of record, the winner of victory No. 10,000.
"I love it. I love it," he said. "To be part of that is unbelievable."
Barry M. Bloom is a national reporter for MLB.com and writes an MLBlog, Boomskie on Baseball. Follow @boomskie on Twitter. This story was not subject to the approval of Major League Baseball or its clubs.