For Braves, 2015 hurdles were too big to jump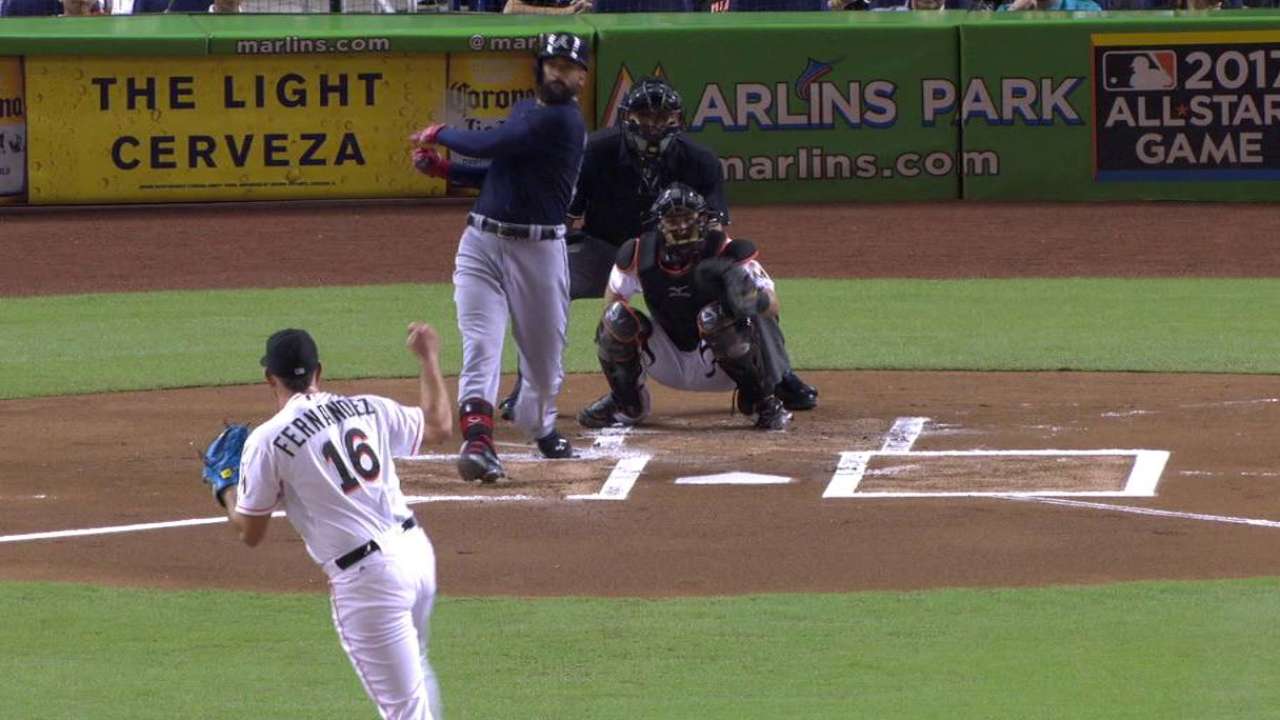 ATLANTA -- When Braves president of baseball operations John Hart looks back on how his club exceeded expectations through the first half of this season, he considers it to be one of the most enjoyable experiences of his distinguished career, which has included the assembly of multiple pennant-winning teams.
But the second half of this season proved to be one of the most difficult for the Braves' front office, which discovered that it is nearly impossible to remain competitive while simultaneously making significant moves aimed toward the future and attempting to overcome crippling injuries.
When the season concluded on Sunday, the Braves exited a second consecutive losing season for the first time since 1990. They won just six of their final 37 road games and recorded Major League Baseball's worst record after the All-Star break.
"We are hoping this is a temporary condition and, as it keeps improving, we'll never be in this spot again," Braves general manager John Coppolella said. "We don't want to be in this [rebuild] position for five years. Well, we never want to be in it, but a half of a season is a lot better than five years."
When the Braves evened their record at 42-42 after a July 7 win in Milwaukee, they were at least providing an indication they could remain respectable, despite the fact they had spent the winter months improving their Minor League system by trading Jason Heyward, Justin Upton and Evan Gattis. But after carrying five consecutive losses into the All-Star break, their attempt to remain competitive while simultaneously enriching their future was essentially over.
Over the course of July's final 10 days, the Braves traded Juan Uribe, Kelly Johnson, Alex Wood, Jim Johnson and Luis Avilan. In the process, they removed depth from a lineup that was already missing an injured Freddie Freeman, weakened their already young rotation and depleted an already suspect bullpen that had lost closer Jason Grilli to a season-ending Achilles injury on July 11.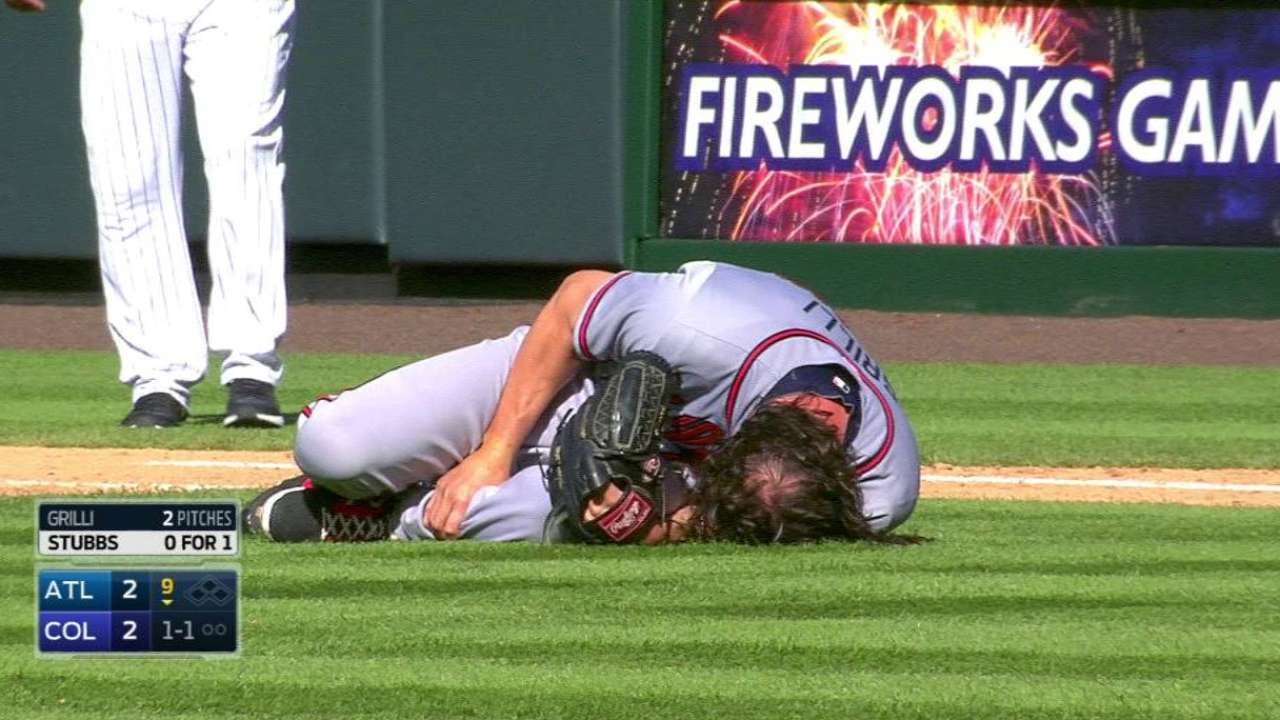 As a result, the Braves spent most of the season's final two months with three rookies in their rotation and a bullpen that was filled with either first-year players or veteran castoffs. In the process, they learned that Arodys Vizcaino might be a valuable late-inning piece for many years to come and that Matt Wisler could indeed be a reliable rotation member once he endures all of his growing pains. To understand just how odd this season was, one only has to remember that Shelby Miller proved to the team's best starting pitcher at the same time he was setting an Atlanta record for consecutive winless starts. Miller and Julio Teheran, who rounded into form in early August, provide a solid rotation base as the Braves move toward the future and away from this frustration-filled season.
Record: 67-95, fourth place, National League East.
Defining moment: The Braves were five outs away from completing a three-game sweep and moving above the .500 mark when Avilan allowed a game-winning home run to Milwaukee's Carlos Gomez on July 8. The following day, Wood threw two pitches in Denver before a long rain delay prevented him from returning to the mound when play resumed. In the process of being swept by the Rockies during that four-day trip to Coors Field, the Braves also lost Grilli.
Despite the fact that Grilli likely would have been traded by the end of the month, and that Wood might have still been part of that Hector Olivera package, the sequence of events endured within this 72-hour span seemed to set the tone for the remainder of the season.
What went right: Though he went more than four months without recording a win, Miller deservedly earned an All-Star selection and proved to be the top-of-the-rotation starter the Braves envisioned when they acquired him in the offseason deal that sent Heyward to St. Louis. Meager run support plagued the new Atlanta ace, who entered September with a 2.56 ERA and five wins.
Nick Markakis ranked among the NL hits leaders and proved to be Atlanta's most consistent offensive threat throughout the season. The Braves hope that Markakis will steadily regain some of the power that he lacked after undergoing neck surgery in December. The former Orioles Gold Glover did not hit his first home run for the Braves until July 20.
Cameron Maybin slumped as he dealt with some nagging ailments during the season's second half. But he entered the All-Star break arguably as Atlanta's most valuable player. The veteran center fielder also provided sound leadership in the young clubhouse throughout the season.
Vizcaino had made just 32 career appearances before he was given the closer's role after Jim Johnson was traded to the Dodgers. The hard-throwing right-hander handled the role capably and provided the Braves with at least a base around which to reconstruct their bullpen this winter.
What went wrong: Freeman had made a Major League-best 234 consecutive appearances before suffering a right wrist sprain that forced him to spend the first of eight weeks on the disabled list this season. Even after he returned from an absence that was prolonged by an oblique strain, Freeman was not the same. He battled wrist discomfort throughout most of September.
The Braves knew what they were dealing with when they entered August with Wisler, Mike Foltynewicz and Williams Perez in their rotation. Each had shown some promise after making their respective first career starts earlier in the season. But they each struggled throughout August and consequently put even more stress on an overmatched bullpen.
Christian Bethancourt lost his starting job to A.J. Pierzynski less than two weeks into the season and his status as the club's catcher of the future was further diminished when he still served as a backup after returning from a two-month stint with Triple-A Gwinnett in late August. The Braves will try to trade him this winter, but his value has significantly diminished.
Biggest surprise: Pierzynski was slated to start 50-60 games and serve as a mentor to Bethancourt. Instead, the 38-year-old catcher started more than 100 games and provided some offensive consistency the club needed. He kept his batting average around .300 most of the season's second half and seemingly earned the chance to return next year in at least a backup role, if he so chooses.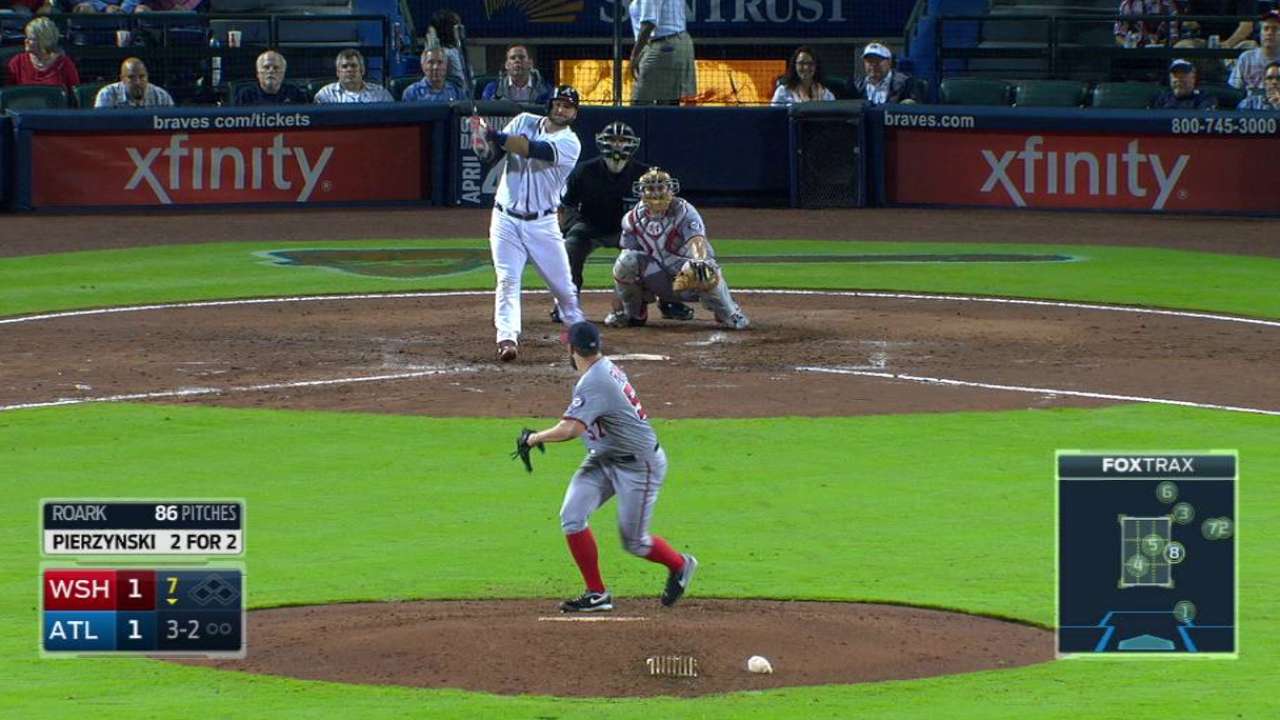 Hitter of the year: It would be easy to give this distinction to Markakis, and few might argue, given the fact that he truly was the most consistent offensive producer over the course of the entire season. But despite missing a quarter of the season, and having to spend most of the season's final weeks playing through wrist discomfort, Freeman still had the greatest impact when he was in the lineup. He led the team in OPS+ and offensive WAR.
Pitcher of the year: Miller surrendered two earned runs or less in more than 60 percent of his starts, recorded a pair of shutouts and carried two no-hitters into the eighth inning, including one that finished one out shy of completion on May 17. Though he endured a few rough outings down the stretch, he was undoubtedly the closest thing the Braves had to an ace all season.
Rookie of the year: Vizcaino certainly deserves consideration, but Adonis Garcia had an even greater impact after the Braves brought him up from Gwinnett and began providing him regular playing time in late July. The 30-year-old Cuban was released by the Yankees near the end of Spring Training, and he signed with Atlanta a few days later. He led Atlanta in home runs and slugging percentage after the All-Star break.
Mark Bowman is a reporter for MLB.com. This story was not subject to the approval of Major League Baseball or its clubs.