Medlen strong in potential postseason tuneup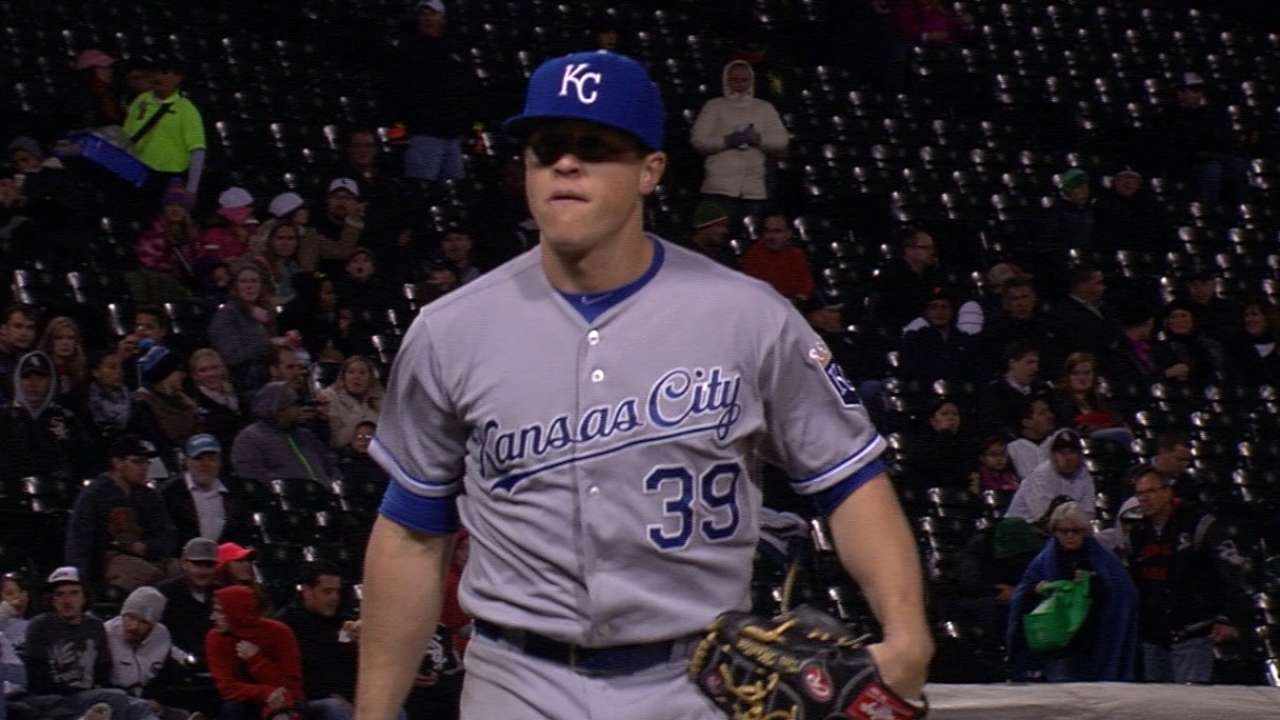 KANSAS CITY -- For three innings against the White Sox on Thursday night, Royals right-hander Kris Medlen looked a bit too much like the last time he took the mound -- six runs in fewer than four innings against Cleveland.
But something clicked in the fourth inning and Medlen was off to the races. In all, he retired the last 10 hitters he faced, three with strikeouts, and the Royals locked down a 6-4 win in the rubber game.
"The first three innings and the last three innings were like night and day in terms of release point, timing, everything," Medlen said. "I got in a good rhythm and repeated my mechanics, and it worked. The conditions were tough with the wind and the cold.
"Luckily, I was able to minimize the damage in the first few innings."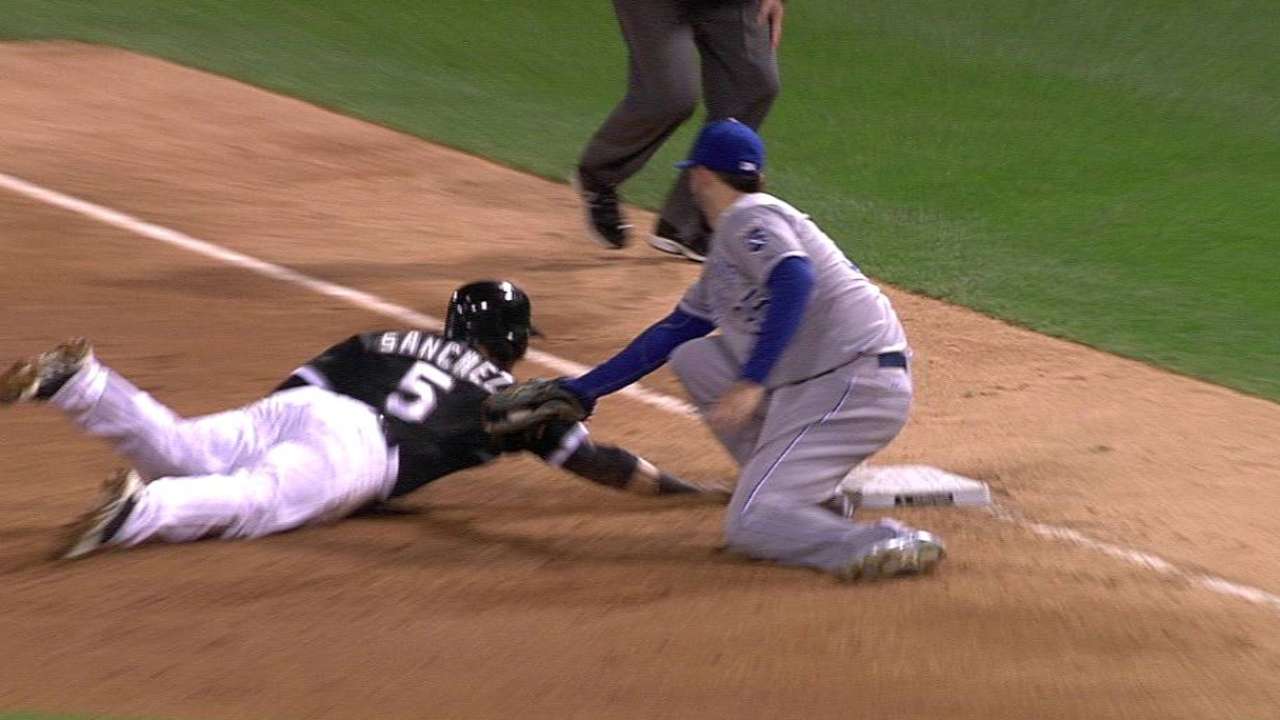 Medlen (6-2) was able to wiggle out of a bases-loaded jam in the first when he got Avisail Garcia to pop up for the third out. A pickoff got him out of the second. And while the Royals committed an error and let two popups drop in the third leading to two runs, Medlen got out of it with a 4-2 lead.
"He was a little inconsistent with his command early on and then he got his mechanics going," manager Ned Yost said. "It was much better, much, much better. Good command."
What was most pleasing to Medlen was that he was able to use his whole arsenal.
"The last three innings, to be able to throw all three pitches, that's when I'm most effective," he said. "If the batter can't eliminate a pitch, I can be good. And even the ability to bounce a pitch or two -- there are times I don't have that pitch and I give up 0-2 homers. So tonight, those last three innings were encouraging."
And while Yost isn't announcing his postseason rotation until early next week, Medlen may have sewed up the No. 4 spot.
"I'm just glad me and Salvy [Perez] were on the same page tonight," Medlen said. "We got a ton of support and not a bad night overall. A good win."
Jeffrey Flanagan is a reporter for MLB.com. Follow him on Twitter at @FlannyMLB. This story was not subject to the approval of Major League Baseball or its clubs.