Brantley becomes vocal presence for Tribe
Limited by injuries, star outfielder embraces leadership role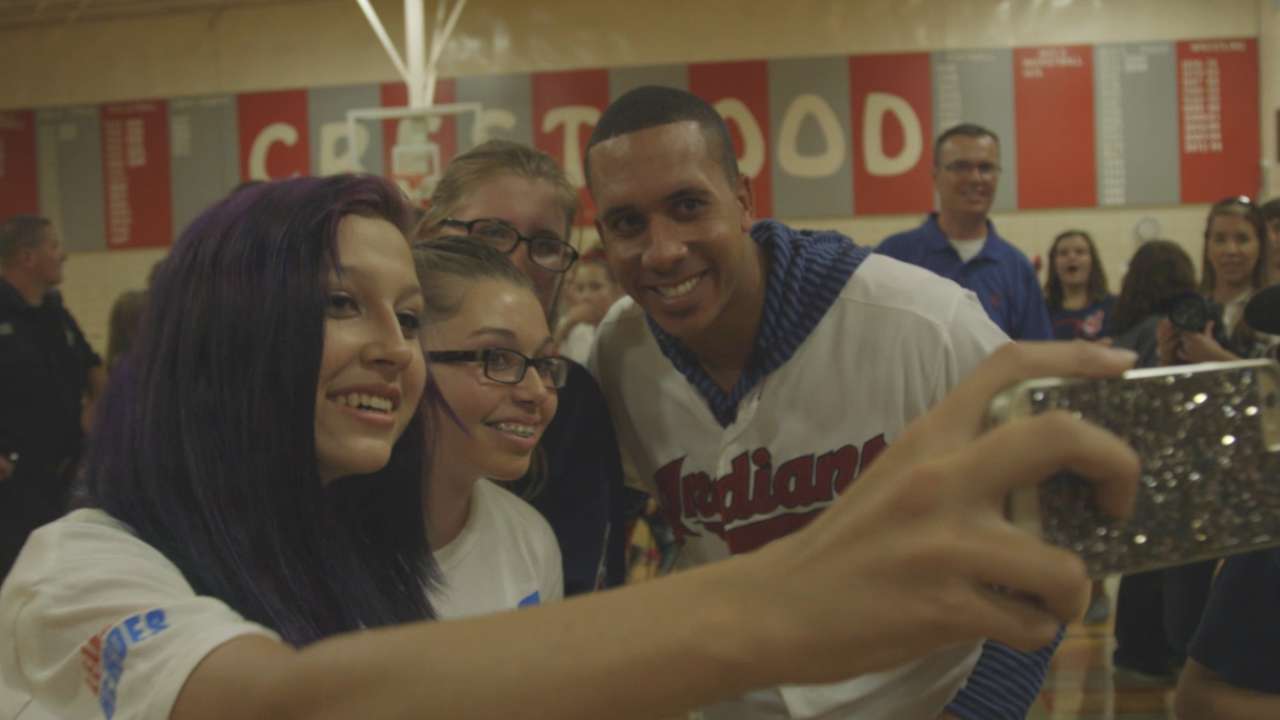 CLEVELAND -- During a season in which his body betrayed him, Michael Brantley learned the power of his voice.
The 28-year-old Indians outfielder, now in his seventh season with the club, spent the early years of his career watching and learning from his veteran teammates, as many players do. When he broke out last year, becoming one of the best outfielders in baseball and earning himself MVP votes, he became a leader by example. It wasn't until this season that the quiet, reserved Brantley took initiative to begin leading by more than just example.
"Because he's so respectful that he was probably thinking, 'I'm not that guy yet. I shouldn't be that guy,'" Indians manager Terry Francona said. "But as he's looking around and we're encouraging him, I think he did understand, 'It's OK for me to do that.' I think he grew into that this year by his own admission."
Brantley, who was shut down for the season after receiving a cortisone shot in his right shoulder on Wednesday, has acted as something of a mentor for Rookie of the Year candidate Francisco Lindor. He's helped guide Lonnie Chisenhall during his transition from the infield to the outfield. Alongside All-Star second baseman Jason Kipnis, he's stepped up as the vocal presence of a young team that only got younger when it traded away veterans Nick Swisher, Michael Bourn, David Murphy and Brandon Moss midseason.
Despite a back injury that crept up in Spring Training and lasted throughout the season, and a shoulder injured in August and made worse in September, Brantley nearly replicated last year's MVP-caliber numbers. His 45 doubles tied last season's career high and led the Majors entering Thursday. His slash line of .310/.379/.480, his 15 home runs and his 15 steals helped compile 3.8 Wins Above Replacement, according to FanGraphs, making him one of the 20 most valuable outfielders in baseball this season.
"If I can play, I'm playing," Brantley said. "I don't like days off if I don't need them."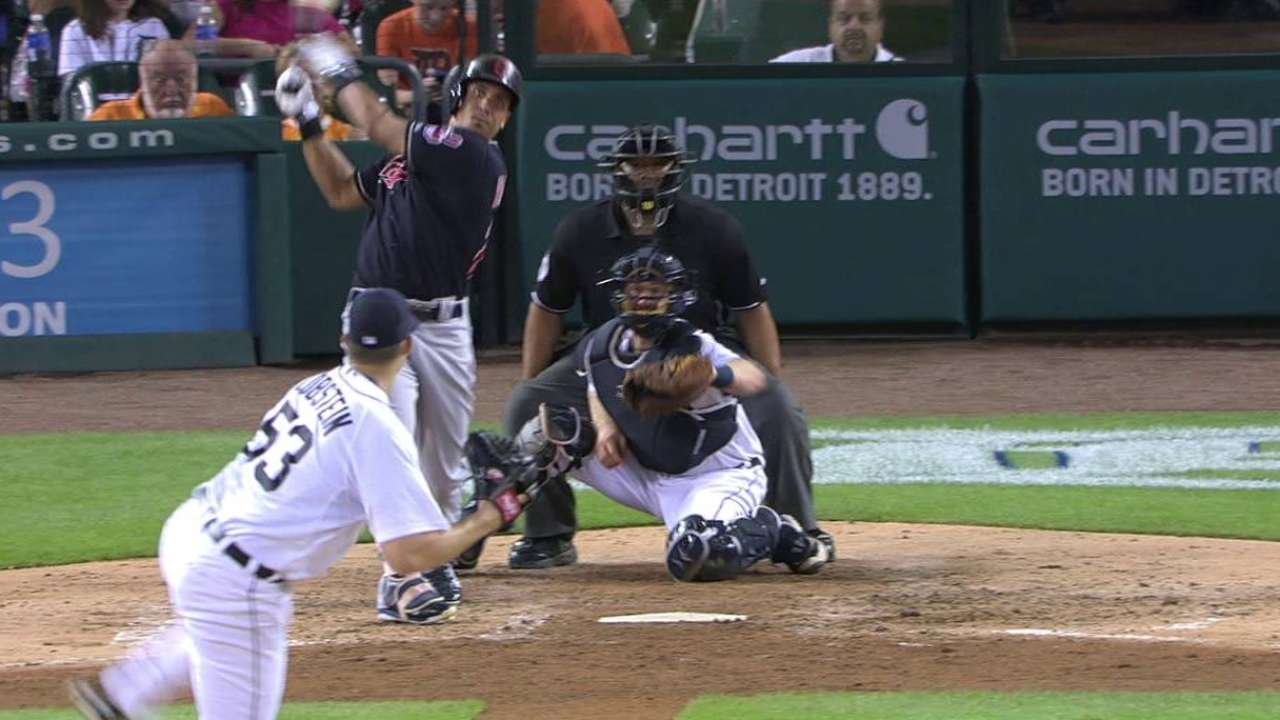 The back and shoulder issues slowed him on the basepaths and limited his value in the outfield, but whatever may have been lacking physically, he attempted to make up for with his newfound leadership.
"I have a voice," Brantley said, when asked about his biggest realization this season.
He may never be the boisterous, exuberant personality that fits the prototypical captain mold, but in three seasons, Brantley has transformed himself from the quiet observer to the leader by example, to the voice of reason. Star player: meet star teammate.
"They make fun of me because I don't smile too much in the dugout, I'm really focused," Brantley said. "When I'm in the field, I try to zone in and try to get to a bit of a different mindset. But sometimes I need to talk a little more to make sure I'm helping out my teammates, if I see something -- a pitcher or a situation that's coming up -- just to make sure that we're all on the same page.
"I just want to be the best teammate I can to everybody. Any questions they have, or I have to pick up a teammate, whatever I have to do at that time, that's what I'm there for. I think that's what leadership and a leader does for the team."
August Fagerstrom is an associate reporter for MLB.com. This story was not subject to the approval of Major League Baseball or its clubs.