Oregon shootings 'hit home' for Guthrie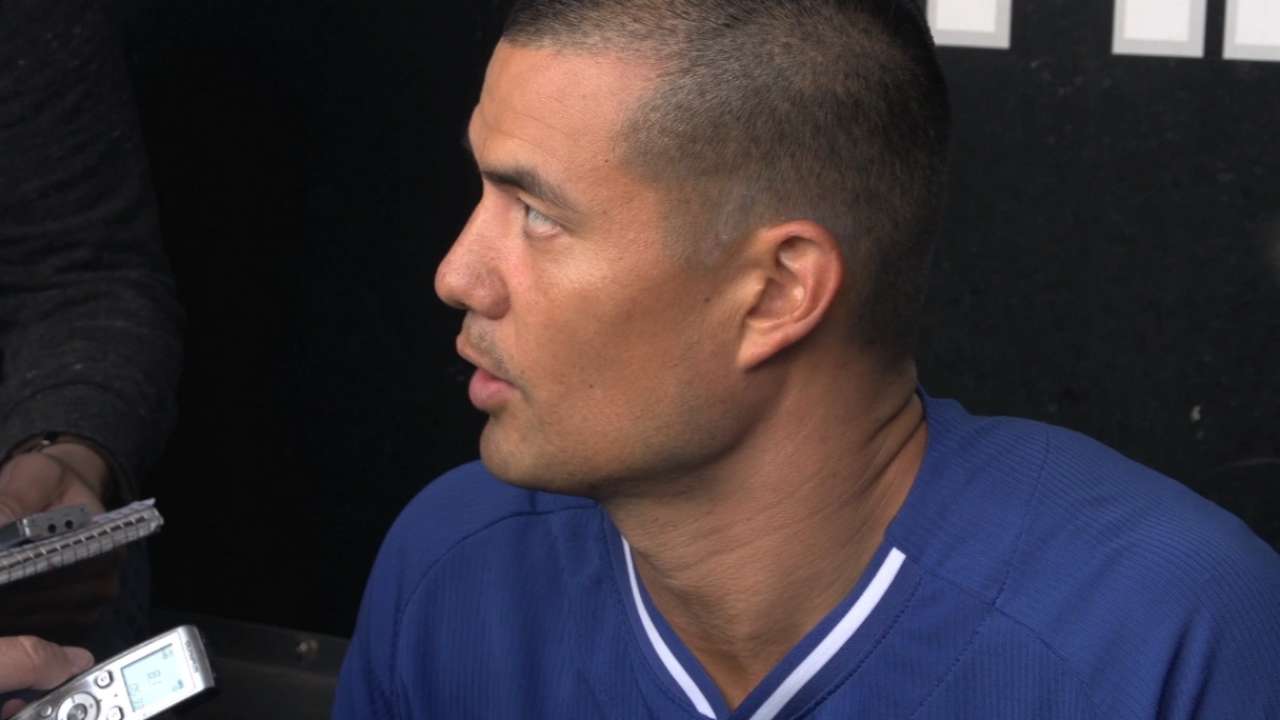 CHICAGO -- The horrific shootings on Thursday in Roseburg, Ore., touched Royals right-hander Jeremy Guthrie in a deeply personal way:
Guthrie grew up in Roseburg, spending the first 12 years of his life there. So as the death toll continues to mount, Guthrie reflected on the tragedy.
"Well, it just hits home," Guthrie said. "Obviously there's a number of families I would still recognize and remember from when I lived there that I'm sure are still there. It's a very small community. My mom spent time there. I don't remember -- I was so young -- if she was going to school [at Umpqua Community College] or if she was helping out there, but my brothers and I used to go swimming there at the swimming pool that you can see in those aerial photos.
"We used to watch basketball games there for the local team. So we spent a lot of time there and it's part of the community. I'm sure they're going through a lot of pain. I'm sure a lot of people and families are connected to some of the victims."
At age 12, Guthrie's family moved to Ashland, Ore., about 100 miles away and where Guthrie became a star athlete. Yet, Guthrie remembers Roseburg well.
"They described it well [on TV], 20,000 people roughly, and I used to ride around that entire town on my bicycle," Guthrie said. "When we went somewhere, we jumped on our bikes and rode down to the shoe store, the mall and as such, you got to know people. You saw people.
"My father sold cars there in the community for 20-, 30-plus years so he knows far more people than I would ever know, but certainly in those smaller towns, everybody knows each other so I'm sure there are many people that are directly feeling the pain today."
As another gun tragedy unfolded, Guthrie, though, wasn't sure what the solution is to end such violence.
"The issue is that, that people are using them for the wrong reasons," he said. "I believe a lot of forms of violence occur, whether it's cyberbullying or whether it's the use of guns. Everyone takes what is at their disposal, and you would hope they would use it for good. Unfortunately, it gets used for evil far too many times. There are issues. How do you deal with those? Those are the tough questions that many people have varying opinions on.
"The ultimate thing, if we can do it, is show love and live like we expect people to treat us. That would be the answer that would help resolve all issues. Unfortunately it just doesn't happen that way."
Jeffrey Flanagan is a reporter for MLB.com. Follow him on Twitter at @FlannyMLB. This story was not subject to the approval of Major League Baseball or its clubs.