MLB.com Columnist
Fred Zinkie
The best fantasy waiver pickups of 2015
These bargain-basement additions will be in demand in drafts next year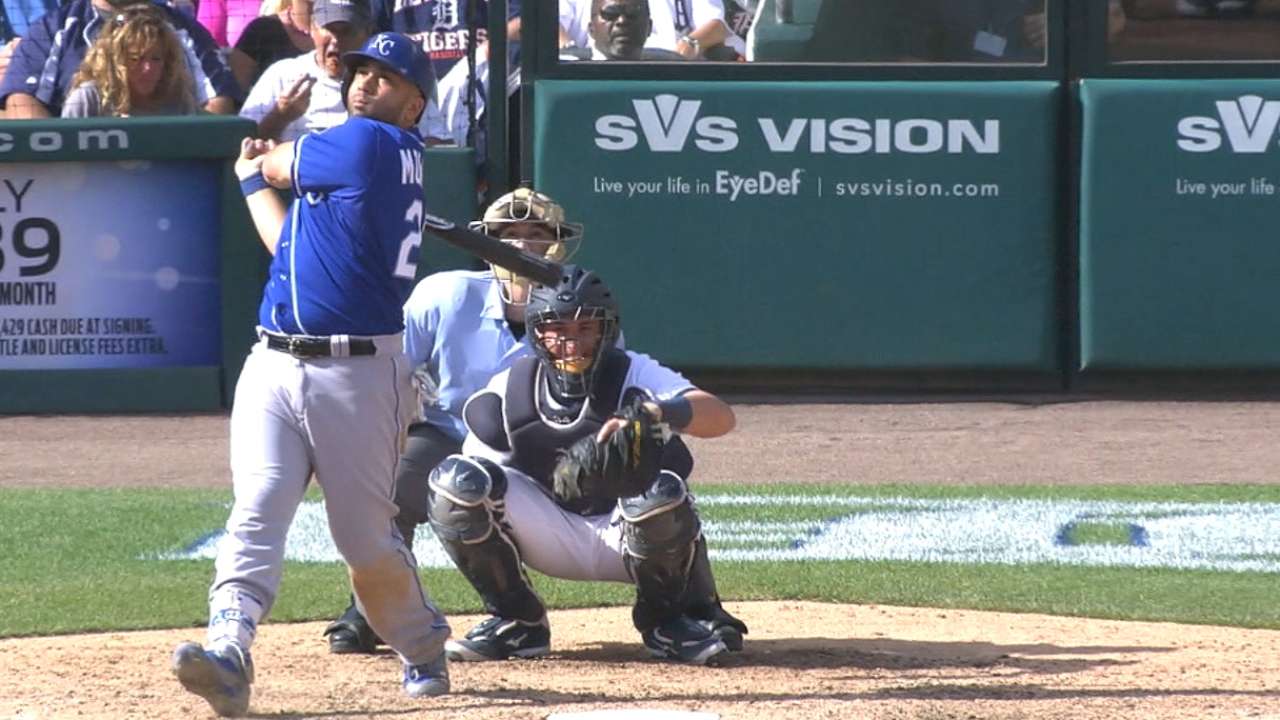 While it is important to select productive players in the initial rounds of a fantasy draft, the ability to pluck gems during the later rounds and find good options on waivers is the real key to earning a championship. The following players each started off the 2015 season as lightly regarded commodities before producing notable numbers.
Catcher, J.T. Realmuto (Marlins)
After starting the season in the Minors, Realmuto was summoned to the Majors in mid-April. Almost immediately, the 24-year-old became the team's No. 1 catcher. Even though his offensive impact is not yet elite, he quickly emerged as a viable asset in two-catcher formats. Looking ahead to 2016, Realmuto could be a top-12 catcher who hits .265 with 15 homers and 10 steals next season.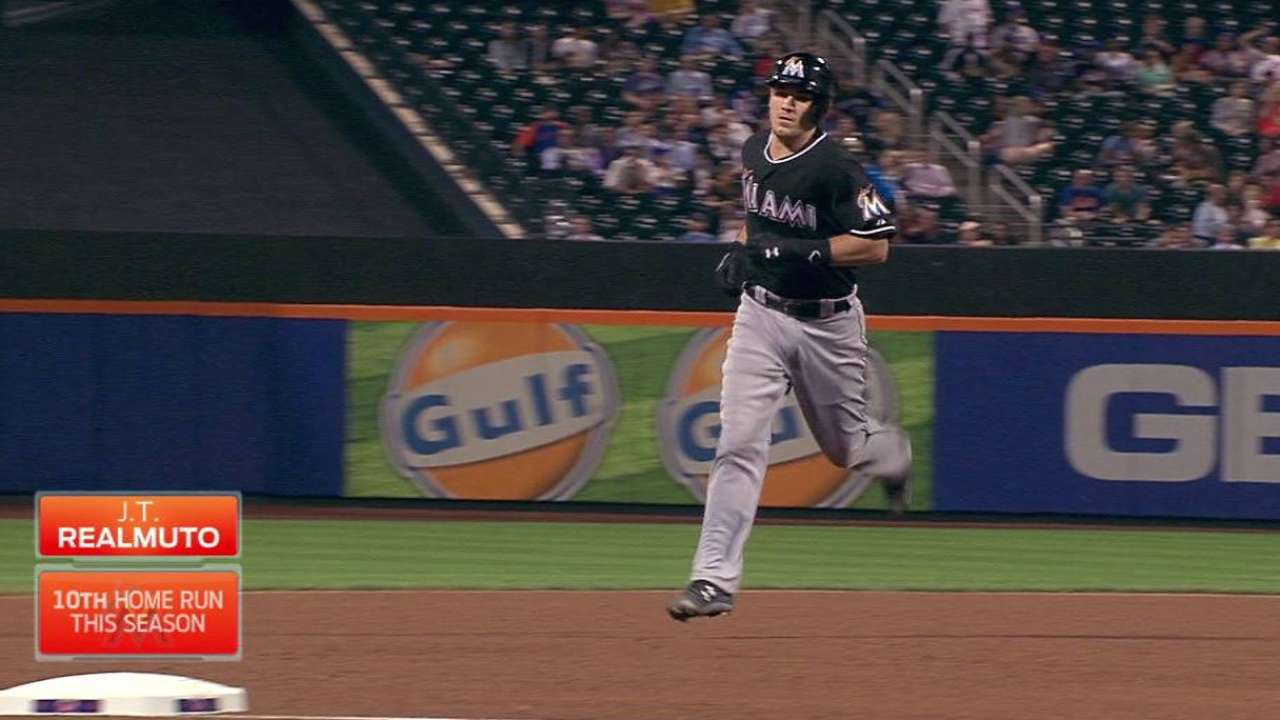 First baseman, Kendrys Morales (Royals)
Apparently, Spring Training is important. After missing his regular preparatory phase in 2014, the slugger hit .218 with eight homers across 367 at-bats. Left until the later rounds of most '15 drafts, Morales has rewarded those who gave him a chance by hitting .291 and ranking among the Junior Circuit leaders with 106 RBIs across 567 at-bats. Under contract with the Royals for next year, the 32-year-old should continue to be a mixed-league asset despite being eligible only at the utility spot in most leagues.
Second baseman, DJ LeMahieu (Rockies)
LeMahieu started the season on waivers in most mixed formats after failing to provide a high average or notable counting-stat totals last season. But the 27-year-old has broken out in a big way in 2015, posting career bests in nearly every offensive category. Thanks partially to the benefits of playing half of his games at Coors Field, LeMahieu could be a top-10 second baseman next season who hits .300, scores 80 runs and swipes 20 bags.
Third baseman, Matt Duffy (Giants)
Like most players serving in a backup role, Duffy started the season on waivers in almost all leagues. When the Giants needed help at the hot corner, he got his chance to contribute on a regular basis and never looked back. Able to hit for a high average, Duffy should earn roster spots in all 2016 leagues despite not providing dominant totals in any single counting category. Next season, if he can produce 15 homers, 15 steals, 80 RBIs and 80 runs, he will be an asset in all formats.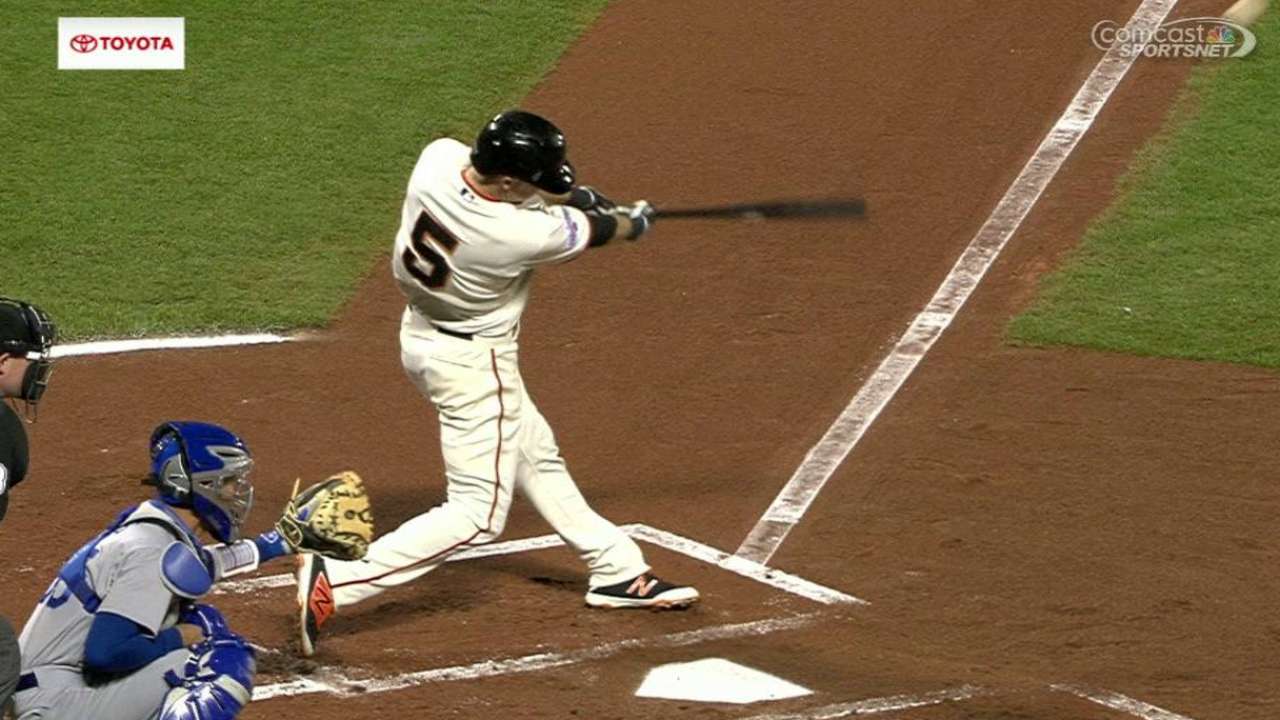 Shortstop, Xander Bogaerts (Red Sox)
Bogaerts achieved a rare feat in 2015, as he managed a breakout season despite seeing his home run total fall short of his '14 mark. The shortstop is among the American League batting average leaders and, like Duffy, he can chip in helpful totals in all four standard counting-stat categories. Now that he has found a home in the heart of the improving Red Sox lineup, the youngster could approach the 20-homer mark and top 90 RBIs next season.
Outfielder, Billy Burns (A's)
Despite not registering an at-bat during April, Burns ranks among the AL stolen-base leaders with 26 swipes. The speedster has become the go-to tablesetter for the A's, and he could produce 90 runs and 40 steals in 2016. Combine those counting stats with a batting average that approaches .300, and he could present a compelling case to be selected ahead of Reds burner Billy Hamilton in next year's fantasy drafts.
Outfielder, Lorenzo Cain (Royals)
Cain was drafted late in many mixed leagues this season, with the expectation of being a high-average hitter who could approach the 30-steal mark. Owners who made a small investment in the 29-year-old received a massive reward, as he should exceed 15 homers, 100 runs and 70 RBIs. Now the centerpiece in a feisty and productive Royals lineup, Cain could be one of the first 10 outfielders selected in 2016 drafts.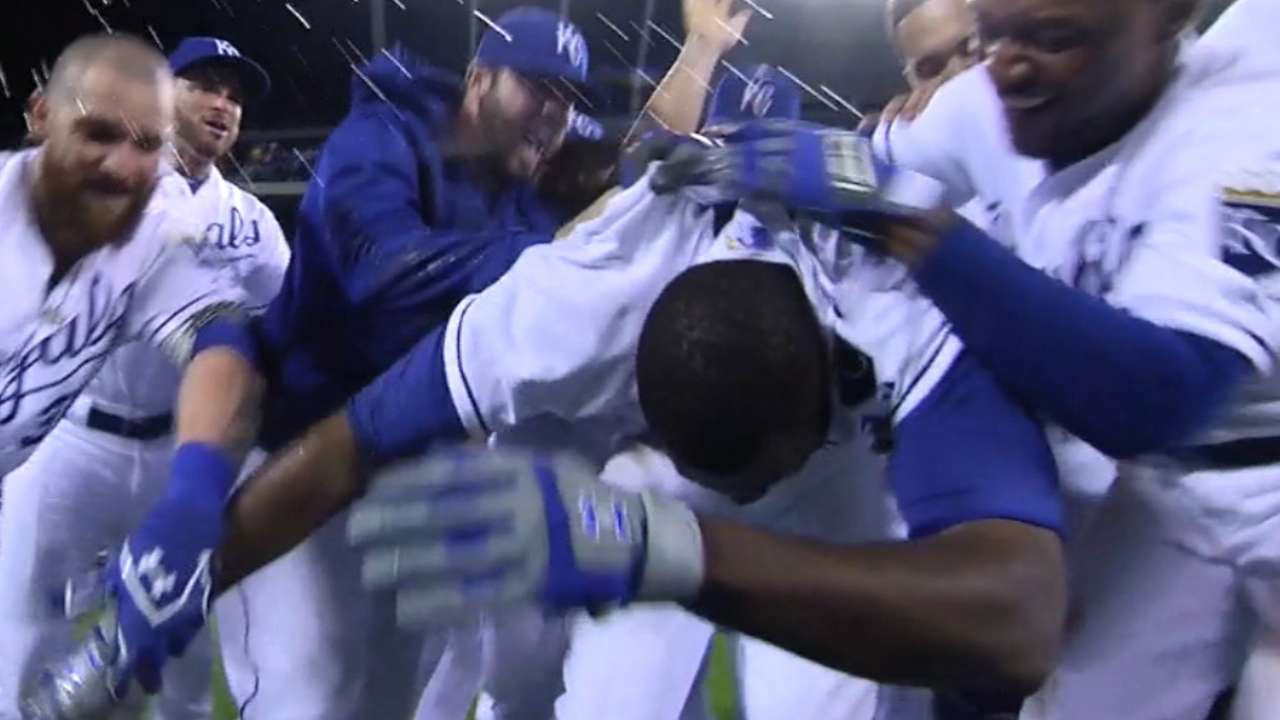 Outfielder, David Peralta (D-backs)
Peralta opened the season on waivers in most leagues, as he logged 52 plate appearances as a part-time player in April. His ability to dominate right-handers has made him the team's regular cleanup hitter in those matchups, and he has also developed a serviceable approach to handling southpaws. Hitting behind stars A.J. Pollock and Paul Goldschmidt is one of the best lineup spots in baseball, and Peralta will use that opportunity to hit .300 and drive in more than 80 runs this season. The D-backs have an outfield logjam to sort out this offseason, and Peralta will be a fine mid-round selection next season if he is in line for 600 plate appearances.
Starter, Marco Estrada (Blue Jays)
The 2015 outlook seemed bleak for the homer-prone righty after he lost his rotation spot with the Brewers last season. An offseason trade to Toronto -- with its offense-inducing home park -- served to only diminish Estrada's preseason standing. But after opening the year in the bullpen, the 32-year-old has emerged as one of the most effective starters in the Junior Circuit. Estrada has posted the lowest BABIP and HR/FB percentage of his career this season, so some regression should be expected in '16.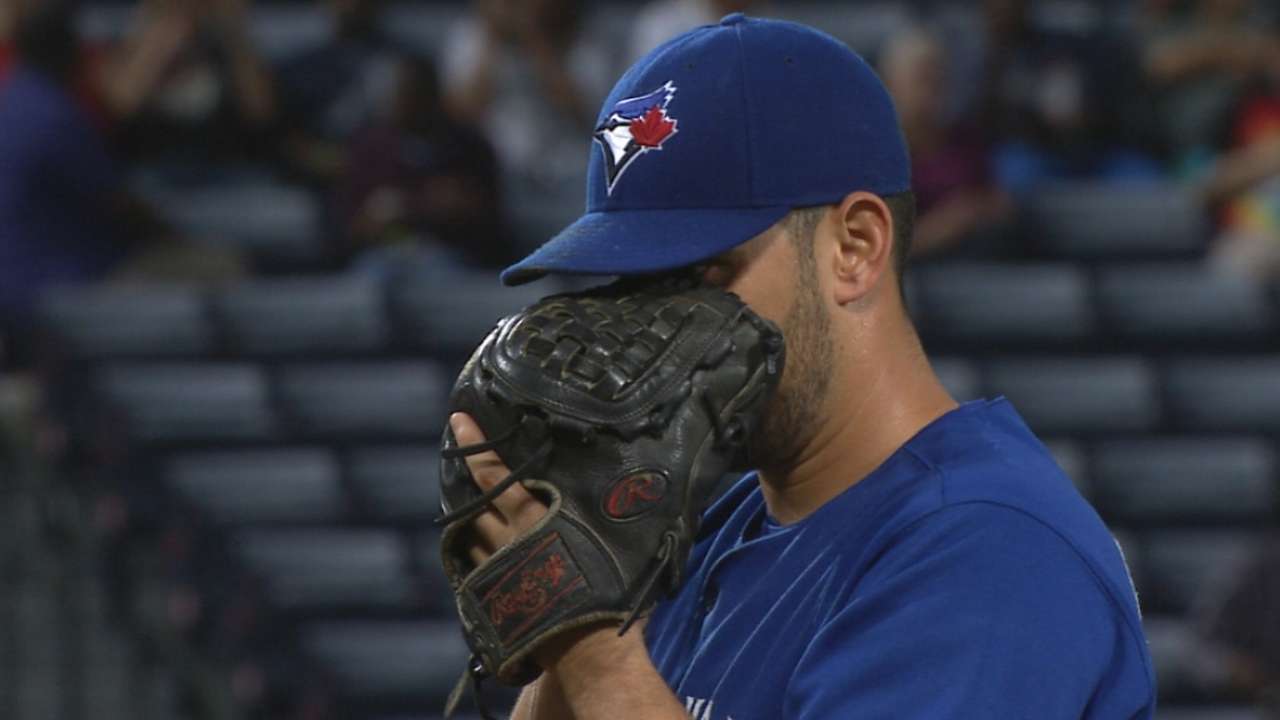 Erasmo Ramirez (Rays)
After consecutive disappointing seasons with the Mariners, Ramirez has found his stride since joining the Rays last winter. Working on a club that boasts a talented defensive unit and a pitcher-friendly home park, the 25-year-old has gone 11-6 with a 3.65 ERA and a 1.10 WHIP across 158 innings. With a 7.0 K/9 rate that closely resembles his career 7.1 mark, the right-hander may never become a mixed-league ace. But his ability to post helpful ratios makes him a fine mid-round selection next season in all formats.
Reliever, Jeurys Familia (Mets)
Expected to be a setup man for Jenrry Mejia, Familia picked up his first save of the season on April 12, and he never looked back. Closing out games for a team that spent much of the season with a subpar offense and a talented starting staff, the 25-year-old surpassed the 40-save mark by the middle of September. With excellent ratios, a strong strikeout rate and a talented quartet of young starters on his club, Familia should be one of the initial closers to come off 2016 draft boards.
Fred Zinkie is the lead fantasy baseball writer for MLB.com. Follow him on Twitter at @FredZinkieMLB. This story was not subject to the approval of Major League Baseball or its clubs.