Miggy on verge of 4th batting title in 5 years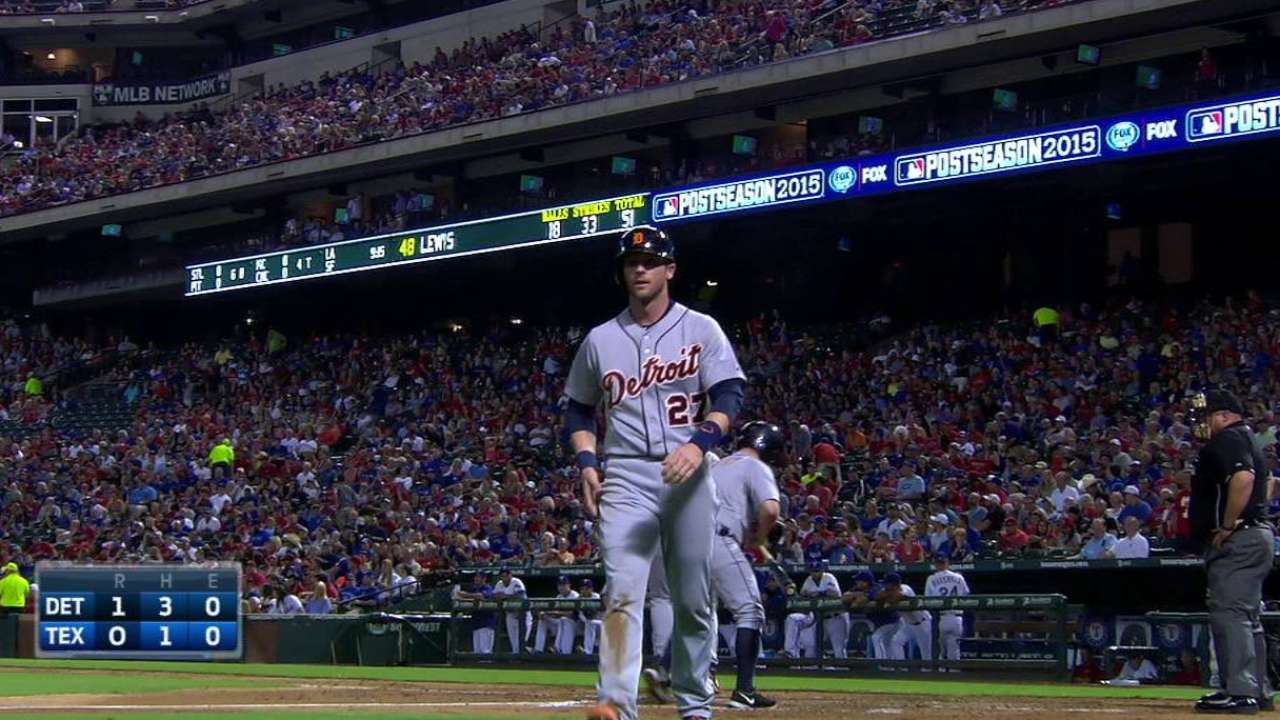 CHICAGO -- One reign officially ends this weekend. Another should reach a historic level. As the Tigers' run atop the American League Central closes with their first losing season since 2008, the timing appears right to appreciate what Miguel Cabrera is on the verge of accomplishing.
Nine years after Magglio Ordonez wrapped up his first and only AL batting title at U.S. Cellular Field wearing a Tigers uniform, Cabrera arrives in the Windy City on Friday with the chance to wrap up his fourth in five years.
Meaningful baseball or not, it's Cabrera's title. If he does it, he'll join an elite group of hitters in history that can be counted on two hands.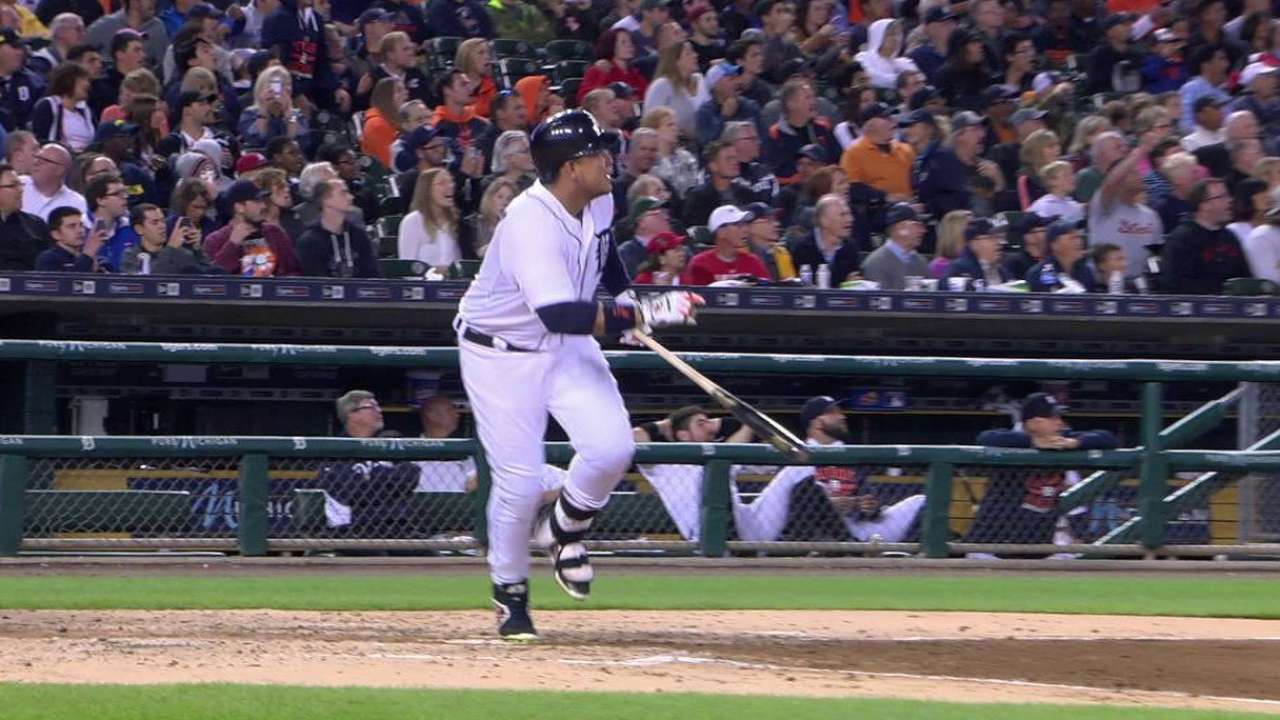 Not since the late Tony Gwynn in the 1990s has one hitter ruled a hitting leaderboard like this. Gwynn won eight National League batting titles, including four consecutively from 1994-97. Not since Wade Boggs from 1985-88 has anyone led the AL in batting average four times in a five-year stretch or less.
Rod Carew won six of seven AL batting titles from 1972-78. Stan Musial won four of five NL batting crowns from 1948-52. Honus Wagner (1906-09) and Nap Lajoie (1901-04) won four straight in the early days of the league. Ty Cobb's 12 batting titles -- or 11, depending on a historical debate over the 1910 race -- included five in a row from 1911-15. Rogers Hornsby won six in a row from 1920-25.
That's the group Cabrera is joining. Even in an era where batting average has become a diminished statistic in light of OPS, Runs Created and Wins Above Replacement, batting titles are a connection to history. And average remains the criteria by which the crown is bestowed.
Cobb, Boggs, Lajoie, Carew, Ted Williams and Tigers great Harry Heilmann are the only players to win four AL batting crowns, regardless of timeframe. Cabrera would be just the third to do so in the designated-hitter era.
Cabrera admitted a couple weeks ago that he has been conflicted about an individual title amidst a miserable stretch for the team.
"It's hard when you're losing games," he said. "It's hard to focus on what you want and what the team wants, because if the team's not doing good, you know you're not going to do good."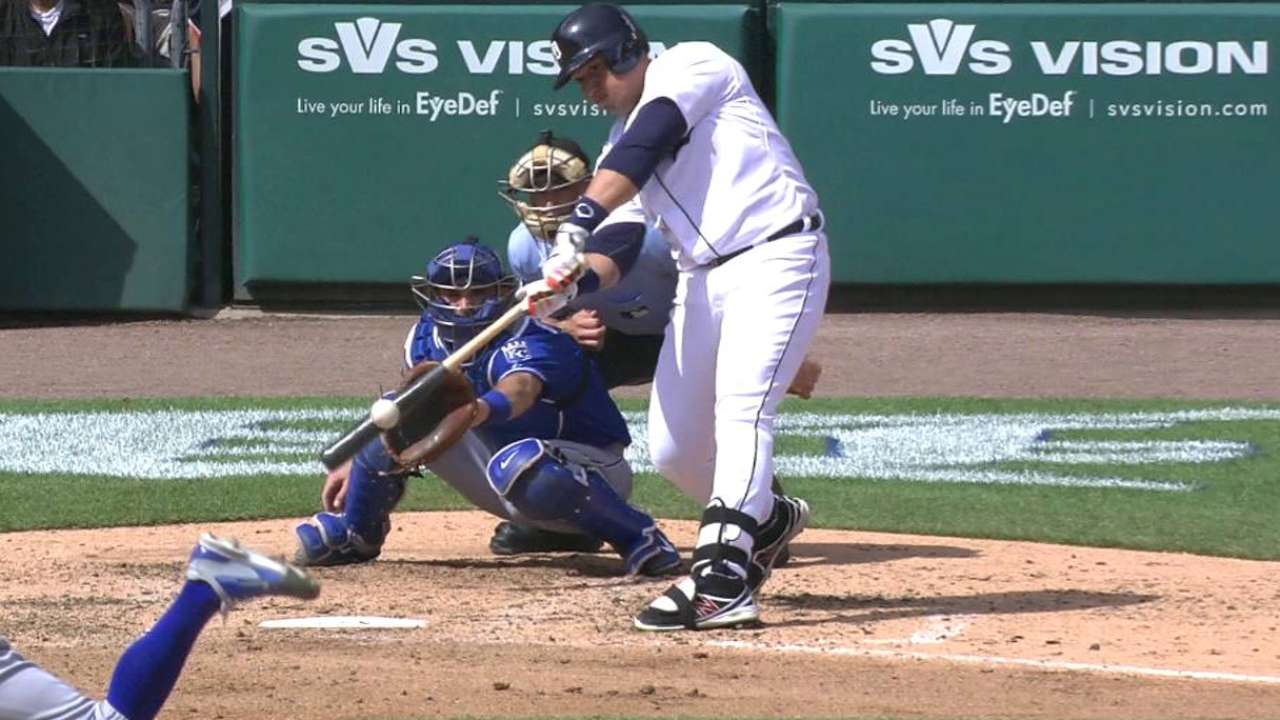 This isn't a surprise. Even when Cabrera won the offensive Triple Crown in 2012, he didn't enjoy it until Prince Fielder finally got him to loosen up and soak it in over the final days. One hopes he can enjoy this with the season coming to a close.
Whatever it means for Cabrera, it means enough for the Tigers that manager Brad Ausmus is going to do everything in his power to make sure his first baseman holds off a late charge from Red Sox shortstop Xander Bogaerts.
Ausmus said Wednesday he plans to start Cabrera once this weekend, maybe twice, depending on the situation. Pitching matchups, he admitted, could play into it. The Tigers face Chris Sale in Friday's opener, with the final two White Sox starters to be announced. Cabrera is 8-for-33 lifetime against Sale, but 2-for-3 with three walks against him this season.
An 0-for-4 performance would drop Cabrera's average from .334 to .331. Bogaerts, who played in 152 of Boston's 158 games this season, entered Thursday batting .323. If he plays all four games of the Red Sox's season-ending slate, he'd need to go 11-for-18 or better to move up to .331, beating Cabrera by a sliver. Even 10-for-16 wouldn't be enough.
It's not a victory lap, but it's close to a coronation. And amidst the disappointment of the Tigers' season, hopefully there's an appreciation for Cabrera.
Jason Beck is a reporter for MLB.com. Read Beck's Blog, follow him on Twitter @beckjason. This story was not subject to the approval of Major League Baseball or its clubs.