MLB.com Columnist
Anthony Castrovince
Torii brings passion for game to Twins
Veteran's clubhouse presence, performance has helped team to contend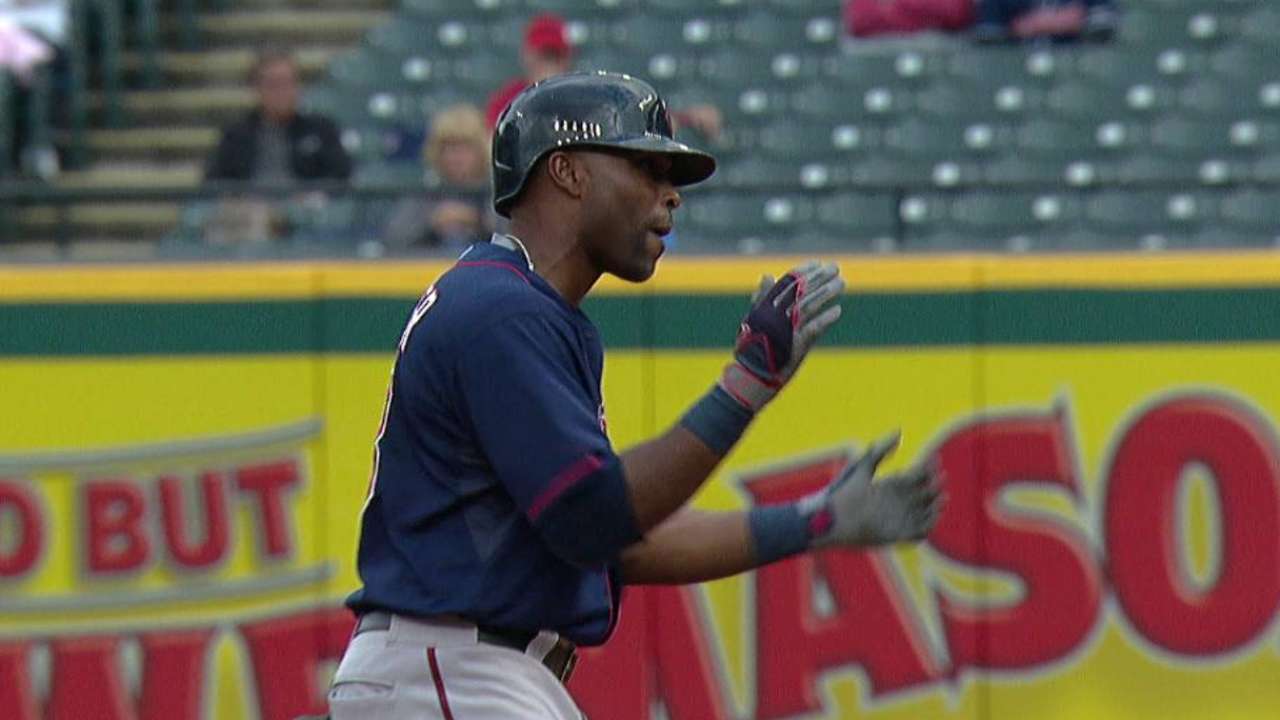 CLEVELAND -- Jerseys were lined up in his locker. This, of course, is not unusual. Except these were retro jerseys, sent over from the home clubhouse at Progressive Field. They were from Indians players looking for a personalized autograph -- a keepsake just in case this is Torii Hunter's last hurrah.
"Everybody thinks I'm done," Hunter said with a smile.
Hunter might very well be done. Though he has not publicly divulged any concrete plans, Hunter indicated he is strongly leaning toward retiremen,t but he knows himself well enough to not completely close the door on 2016.
"I'm going to kick back this offseason, let the body heal, see if my wife gets on my nerves, and I might get on my wife's nerves," Hunter said with another smile. "I'll go see my boys play college football and just kind of relax my mind, my body, my soul."
If this is it for Hunter, he's going out in style. Everybody in this industry is trying to wrap their head around how the Minnesota Twins escaped the American League Central cellar and have found themselves playing meaningful baseball games at the end of September.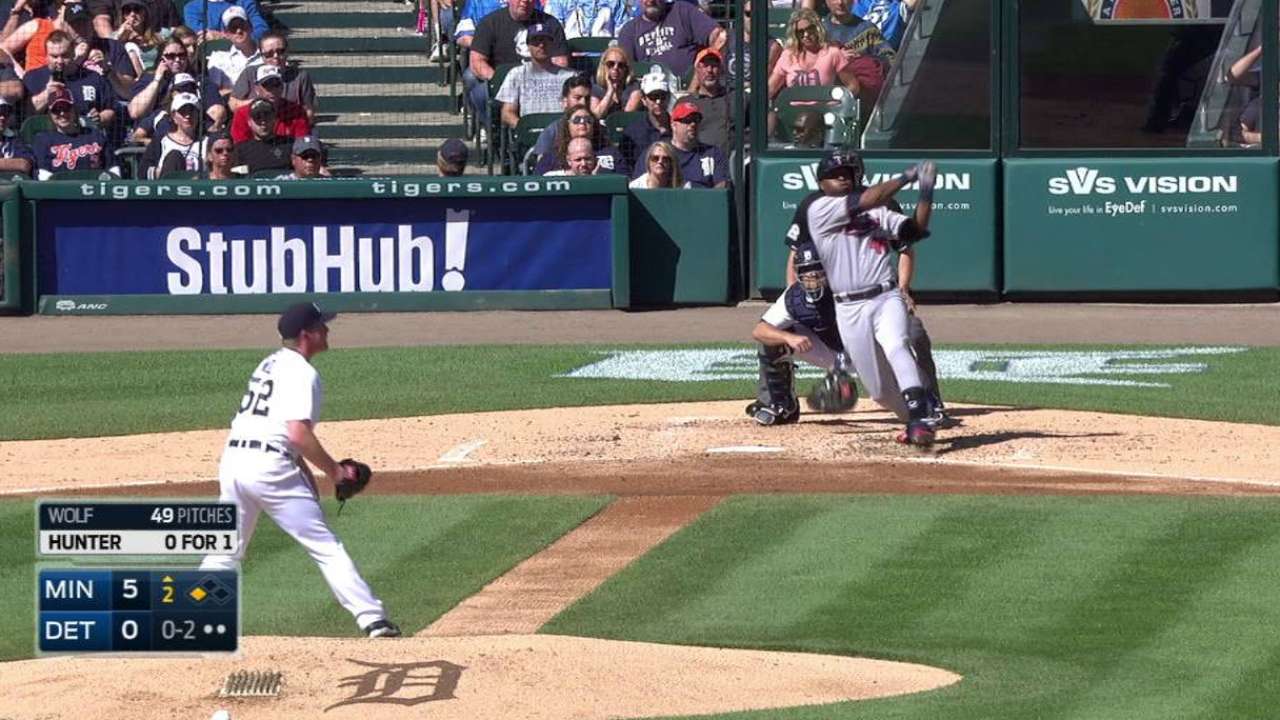 Hunter, who had a big three-run double in a 7-1 win over the Tribe in the first game of Wednesday's doubleheader, is far from the only reason, but he's high on the list.
"A steady, confident, emotionally lifting right fielder who is playing tremendous baseball at 40 years old," manager Paul Molitor said. "You can slot that one in wherever you want on the list [of reasons for improvement]."
The Twins, just 1 1/2 games back of the second AL Wild Card spot, would not be relevant right now had they not had that magnificent May, when they won 20 games and were supercharged by Hunter's Father Time-foiling .333/.391/.566 slash line. The yang to that yin (or maybe it's vice versa) was the .162 average he logged in July and August, numbers certainly more befitting his birth certificate.
So it's hard to know what to make of Hunter's exact open-market worth should he decide to give it another go. But the Twins believe he's been worth every penny of the $10.5 million investment they made in him in 2015, and you can be certain he'd have a suitor or two this offseason.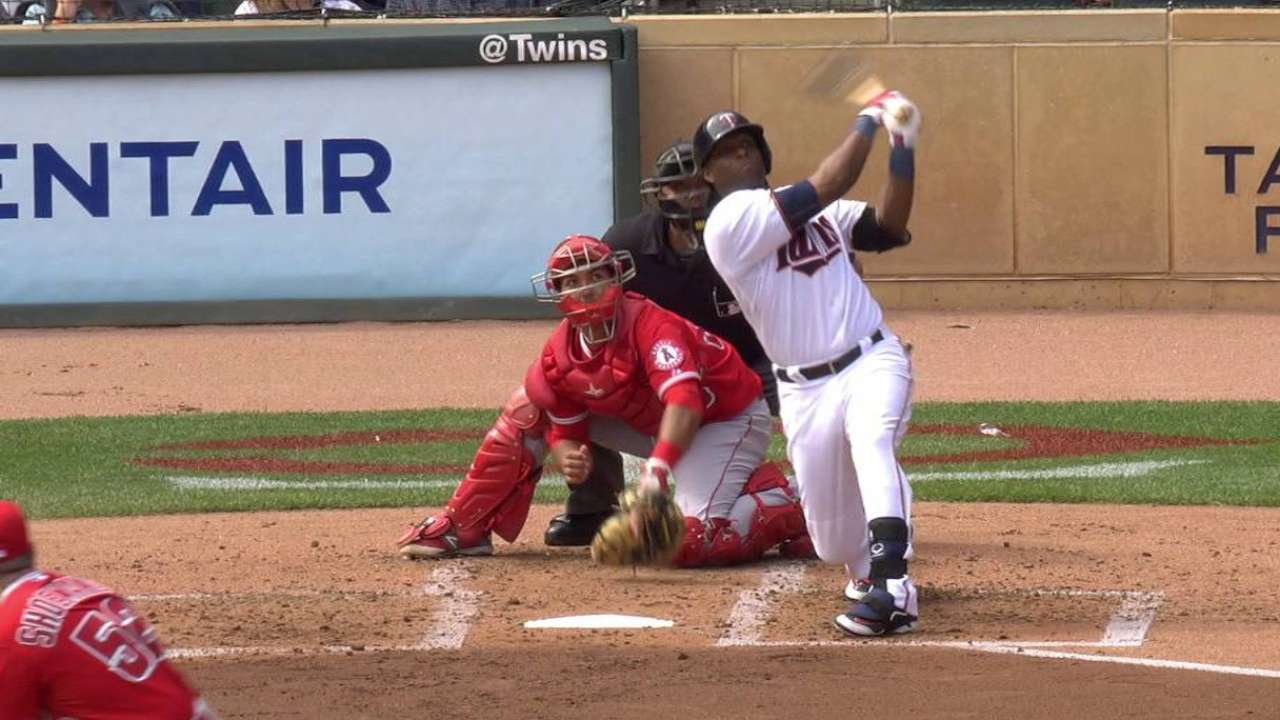 The Twins are likely to go with an outfield of Eddie Rosario, Aaron Hicks and Byron Buxton next season, possibly with German-born prospect Max Kepler in the mix. But that wouldn't preclude them from trying to bring Hunter back in a part-time role. The Royals actually made Hunter a two-year offer last winter, so you can't totally rule them out.
Most notable, though, are the Rangers, who play their home games just half an hour from Hunter's north Dallas home. They were very close to signing Hunter to a one-year deal before Terry Ryan swooped in with some inspiring words.
"Leave a legacy," Ryan had said. "Help us grow and win."
Hunter has done just that, even passing Kirby Puckett and Bob Allison on the franchise's all-time home run list along the way.
This is the part of the story where I'm obligated to mention the postgame dance parties Hunter initiated, the loose-yet-confident clubhouse attitude he instilled on a team that was coming off four straight seasons of 92 losses or more.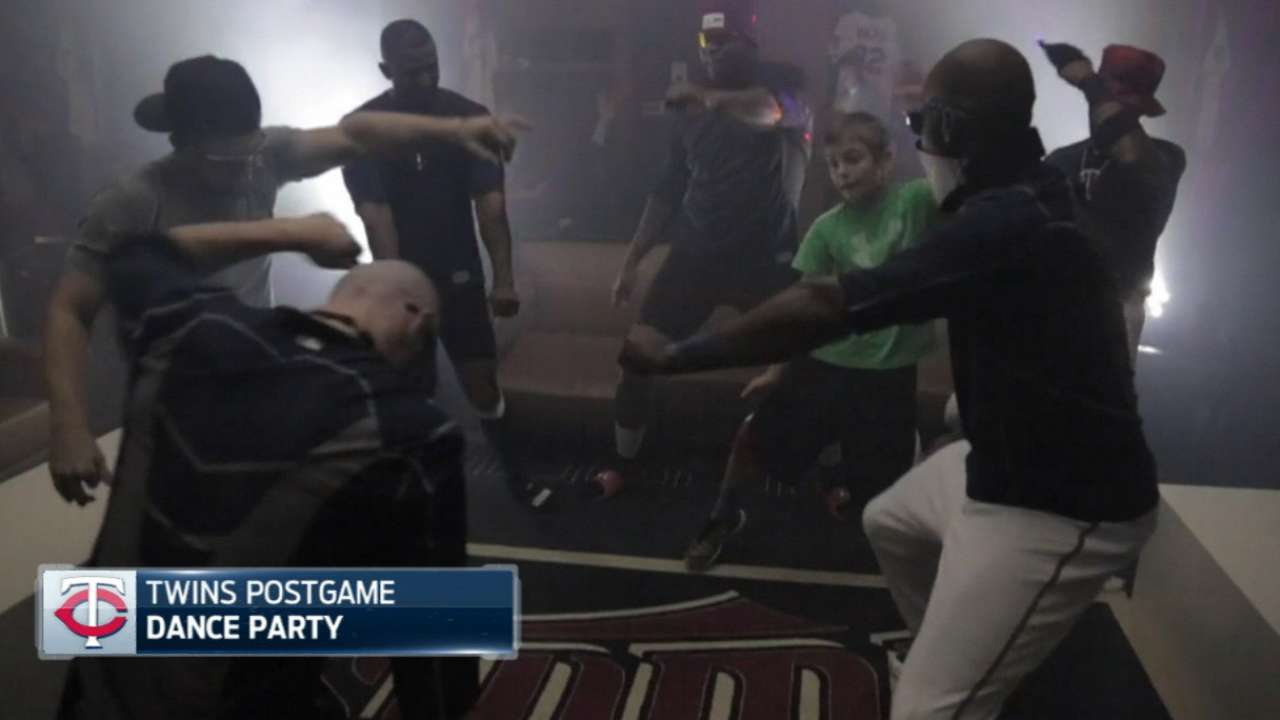 It's impossible to quantify such things, but the Twins are convinced Hunter's impact has gone well beyond his 22 home runs (his highest homer total since 2011, for the record) and 22 doubles.
"We've been able to have a rebound season to this point," Molitor said. "We knew that leadership was something that was going to be important for this team. We had a lot of young players looking for guidance. He's set an example that's just been above board in every capacity, and I think guys have bought into the energy he brings in. He's probably been a big reason we've been resilient the way we have. So I don't know if I can quantify it, I just know it's made a vast difference."
The Twins don't want to hear this right now, but they've had a successful season regardless of whether or not they win an AL Wild Card spot. Their reputation has been reinvented. A starting staff ERA north of 5.00 is no longer the standard. The prospect paragons have begun graduating to the big leagues. And while this is yet another thing impossible to quantify, a winning mentality has been established.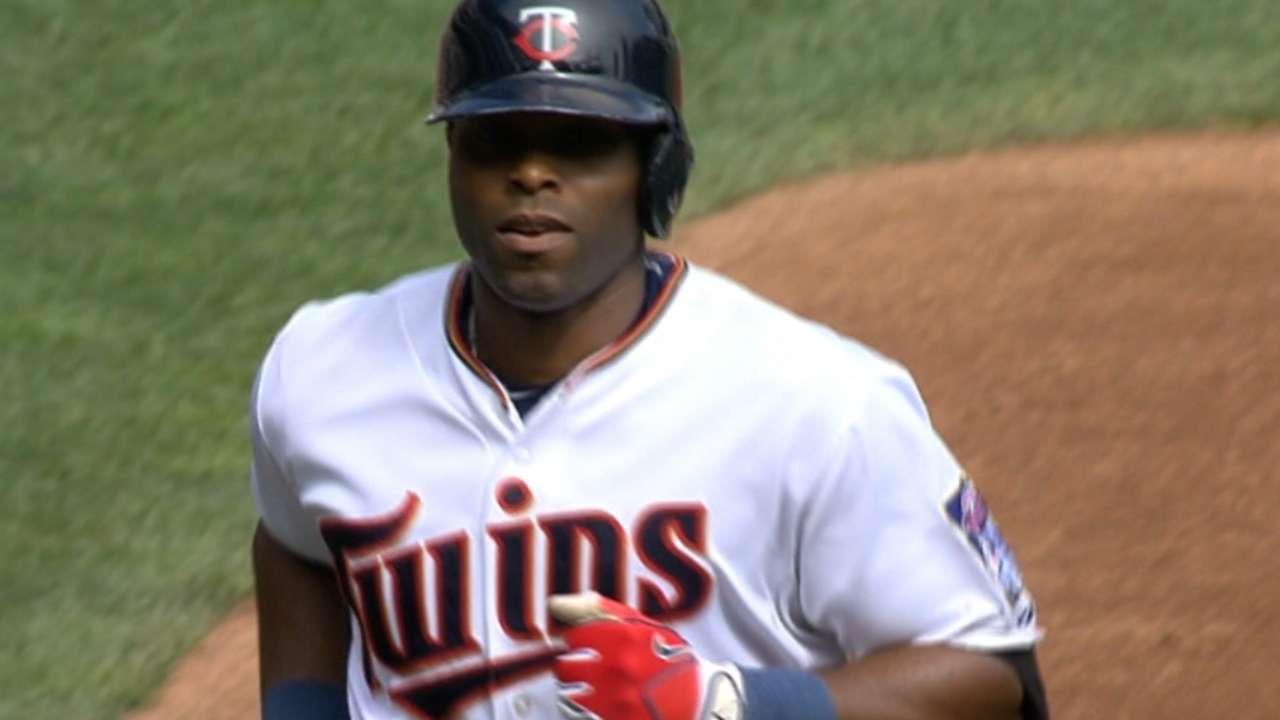 "In reality, we are having a great season," Hunter said. "Everybody counted us out -- all the critics, all the analysts. The Twins were always in last place. This year, we proved a lot of people wrong. Guys have been resilient and battling. So no matter what, we've secured a winning record and proved them wrong. And we're playing meaningful games, not meaningless games."
Hunter caught a lot of people in the industry off-guard when he signed with the Twins. People figured he'd want to go out with a presumed winner. Yet he said from day one that he believed this team could compete. It was easy to brush that off as lip service, but the ol' right fielder was right.
So this is a reunion that's worked out well for both parties, and maybe that's where this story ends. It's very possible these are the final days of Hunter's long and distinguished career, so let's enjoy them.
Then again ...
"In January," he said, "if I get that itch, I've got to go get that fixed."
Anthony Castrovince is a reporter for MLB.com. Read his columns and follow him on Twitter at @Castrovince. This story was not subject to the approval of Major League Baseball or its clubs.