Sucre sprays 3 hits in career night at plate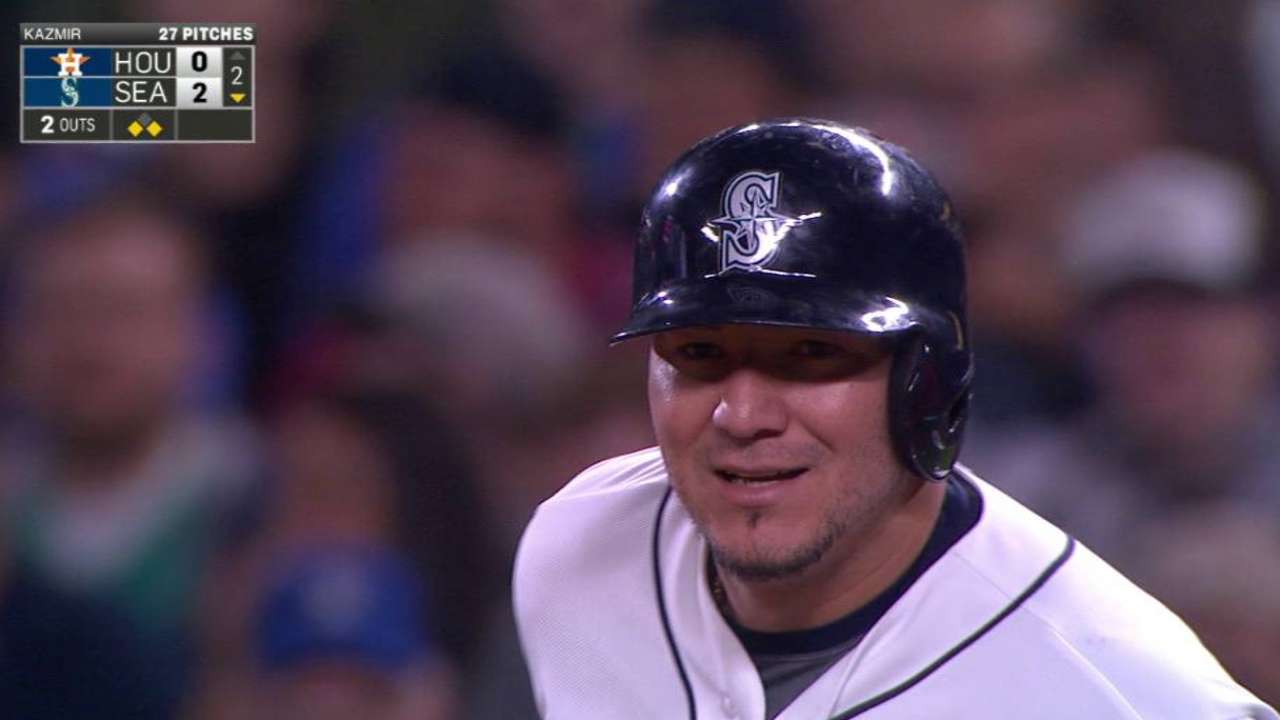 SEATTLE -- Hits have been hard to come by for Mariners catchers.
Over 159 games, the Mariners have used five different catchers, and just one -- Mike Zunino -- has managed a batting average higher than .170. Entering Wednesday's 7-6 loss to the Astros, Mariners catchers had amassed just 80 hits this season for a combined .152 batting average and 178 strikeouts.
Someone forgot to relay that information to Jesus Sucre Wednesday night.
Despite entering the series finale against Houston with a .124 batting average and not having a hit in his previous 18 at-bats, the 27-year-old catcher notched singles in the second, fifth and sixth innings for his first career three-hit night.
"I mean, you never stop working, you know?" Sucre said. "You just try to work every day in the cage and learn a little bit from Robbie [Cano] and [Nelson] Cruz and with [hitting coach] Edgar [Martinez]."
Sucre had just 14 hits in his first 48 games this season, but on Wednesday he produced something similar to Cano, who notched four hits of his own in a 12-hit effort for the Mariners.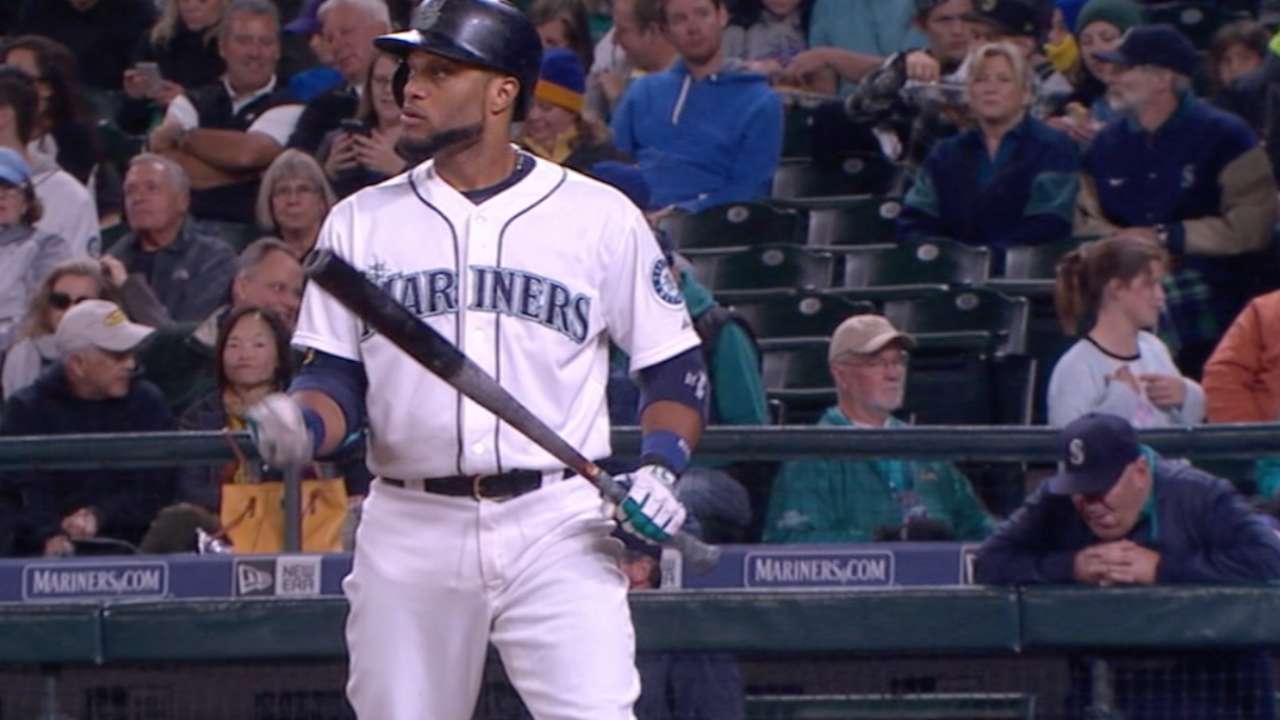 With a run already across for the Mariners in the second inning, Sucre laced a first-pitch fastball from Astros starter Scott Kazmir into center to score Mark Trumbo and give Seattle a 2-0 lead.
In the fifth, Sucre jumped on a 1-2 slider for the Mariners' first hit since the second inning. The single sparked a five-hit, four-run rally that gave the Mariners a 6-3 lead and knocked Kazmir out of the ballgame. An inning later, he at it again, connecting with a 2-2 knuckle curve from Josh Fields and floating it just in front of center fielder Carlos Gomez for his third hit of the night.
Sucre has seen his playing time increase over the past couple months, and while he said the extra reps have helped his timing, the difference Wednesday was mechanical, specifically the positioning of his hands while waiting in the box.
"With baseball you learn something different every day," Sucre said. "I'm working hard every day with Robbie and Edgar and these guys have really helped me."
Andrew Erickson is an associate reporter for MLB.com. This story was not subject to the approval of Major League Baseball or its clubs.