Richards takes blame on Angels' rare sloppy day
Four errors lead to seven unearned runs in loss to A's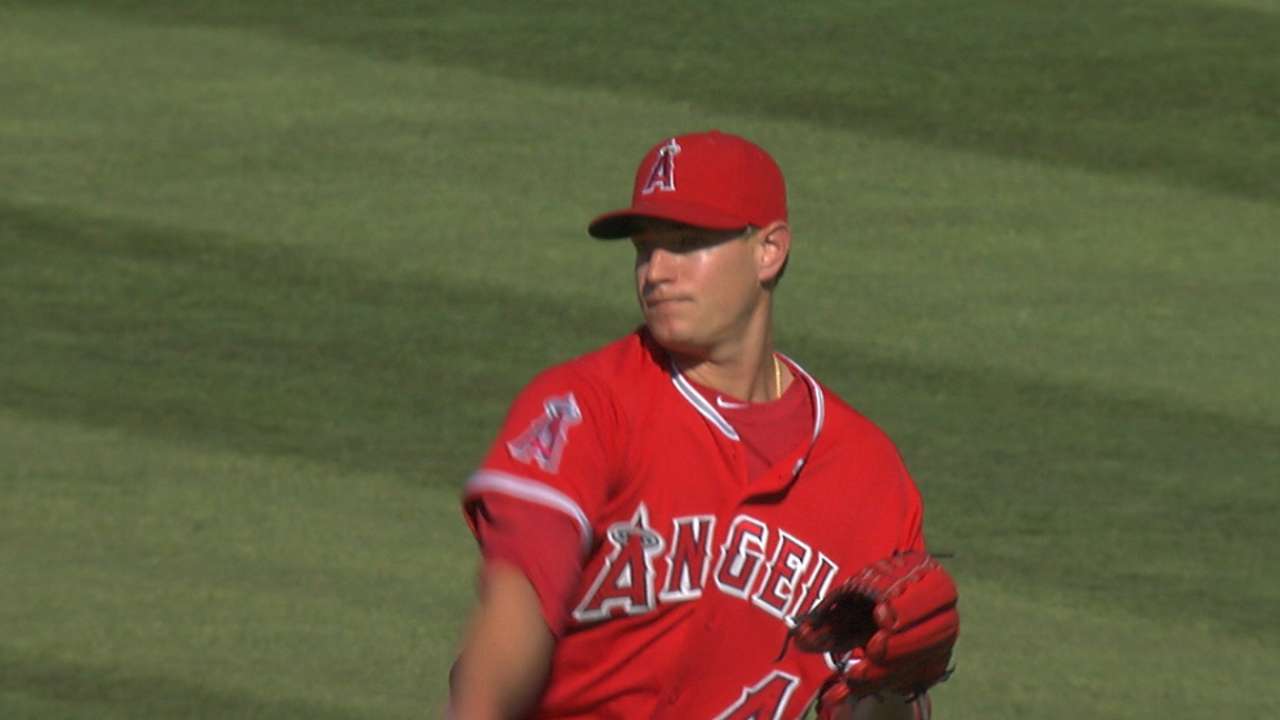 ANAHEIM -- Even in a game when the Angels made four errors, leading to seven unearned runs, Garrett Richards blamed himself for one pitch he threw in the fourth inning of the Angels' 8-7 loss to the A's on Wednesday in their final regular-season game at Angel Stadium.
"This was a big game. This was a game we should have won. I feel responsible," Richards said, frustrated, as the result of every game is magnified for the Angels in their late-season postseason push.
The Angels are now a half-game back of the Astros for the American League's second Wild Card, and trail the Rangers by three games in the AL West ahead of their regular season-ending four-game series in Arlington beginning on Thursday.
With two outs and the bases loaded in the fourth, and the Angels leading 1-0, Richards hung a slider to Eric Sogard on an 0-2 count, and Sogard hit a bases-clearing double. None of the three runs were earned, due to an error by Johnny Giavotella earlier in the inning, but Richards still focused in on that one pitch.
"If I bury that slider, it's a zero," Richards said. "And that's three runs off the board, we're partying tonight and that's it."
But they weren't, as the Angels' seven-game winning streak was snapped.
"We've got to make routine plays," Mike Trout said. "I've been saying this for the last week: We've got to win every game. It starts [Thursday]."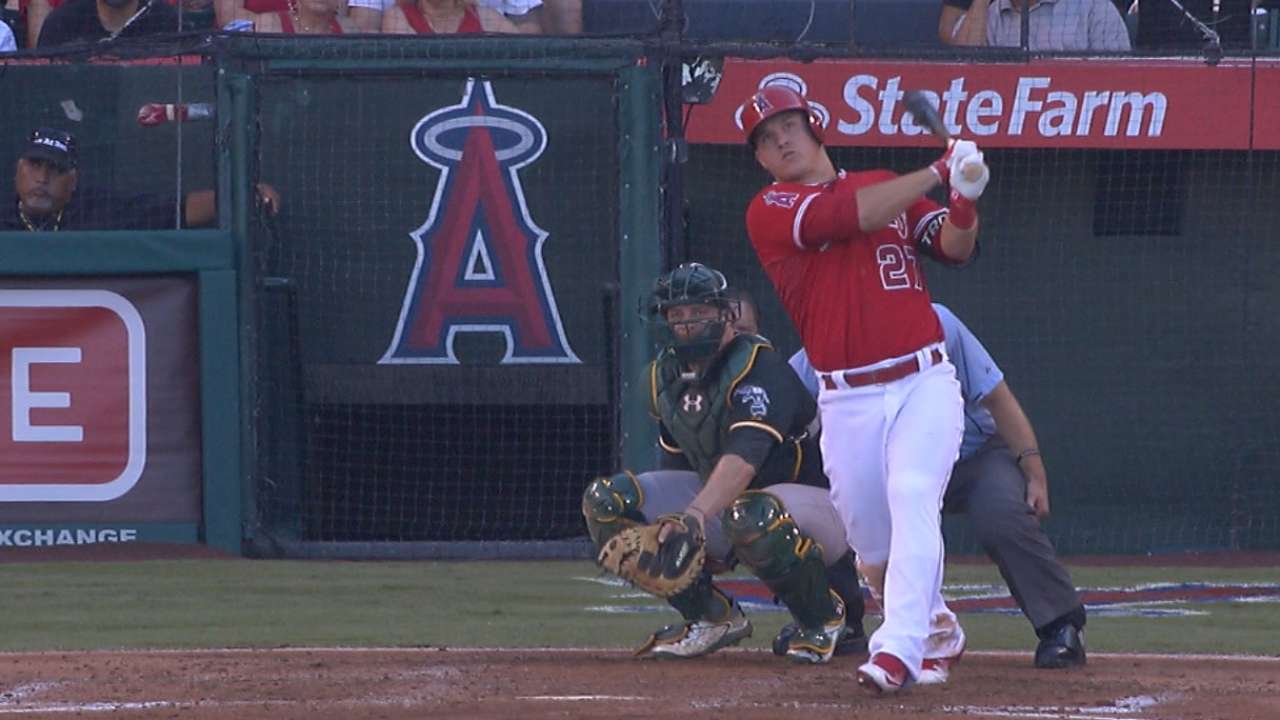 Even Trout, whose brilliant home run rob of the Mariners' Jesus Montero on Saturday might have been a season-saving play for the Angels, misplayed a ball in Wednesday's loss. It was an uncharacteristic moment for the superstar center fielder, just as sloppy play has been uncharacteristic of the Angels in their September surge back into postseason contention.
"We didn't play good enough together tonight to win the ballgame, and that's frustrating," Richards said. "But there's still four games left, and we're still in the middle of it."
Richards might pitch in that series, on three days' rest in Sunday's regular-season finale. He has never pitched on short rest in his Major League career. But manager Mike Scioscia reiterated on Wednesday that the Angels will "absolutely" consider using Richards, their best pitcher, if they need to win on Sunday to make the postseason.
And the flame-throwing right-hander, who threw 108 pitches in his six-inning effort against the A's, wants the ball.
"I'm coming back on three days' rest," Richards said. "If that game means anything, I'll be ready to go."
David Adler is an associate reporter for MLB.com. Follow him on Twitter @_dadler. This story was not subject to the approval of Major League Baseball or its clubs.