Anderson, Lindor lead Indians' rookie wave
Duo has come long way since opening last year at Double-A
CLEVELAND -- Francisco Lindor and Cody Anderson began last season as teammates at Double-A Akron. At the time, Anderson had an ERA that started with a five. And Lindor wasn't a home run hitter. My, how things have changed.
A two-run homer by Lindor and seven shutout innings from Anderson helped lead the Indians to a 10-2 victory in the nightcap of Wednesday's doubleheader against Minnesota. The homer was the 12th of Lindor's abbreviated rookie season. Anderson improved to 7-3 and lowered his ERA to 3.05.
"That's pretty much what we dream about, coming up through the system and making our debuts together and playing together for a long time," Lindor said. "I think Cody's doing an amazing job, and you guys saw that tonight."
• Is Lindor #AwardWorthy? Vote now for Best Rookie
Both players have not only reaffirmed their prospect status with their play this season, but exceeded expectations in unexpected areas.
"The player-development people know that he has pop in his bat," Francona said of Lindor's power. "I think I've always been a little bit trying to refrain from talking about it, because I know last year when he went to Triple-A, he hit some early and then his swing got long. But, here, you've seen him hit the ball the opposite way, hit both for power and for base hits. So, he hasn't fallen into that. There's been a couple games where he's got a little bit long, but not very often."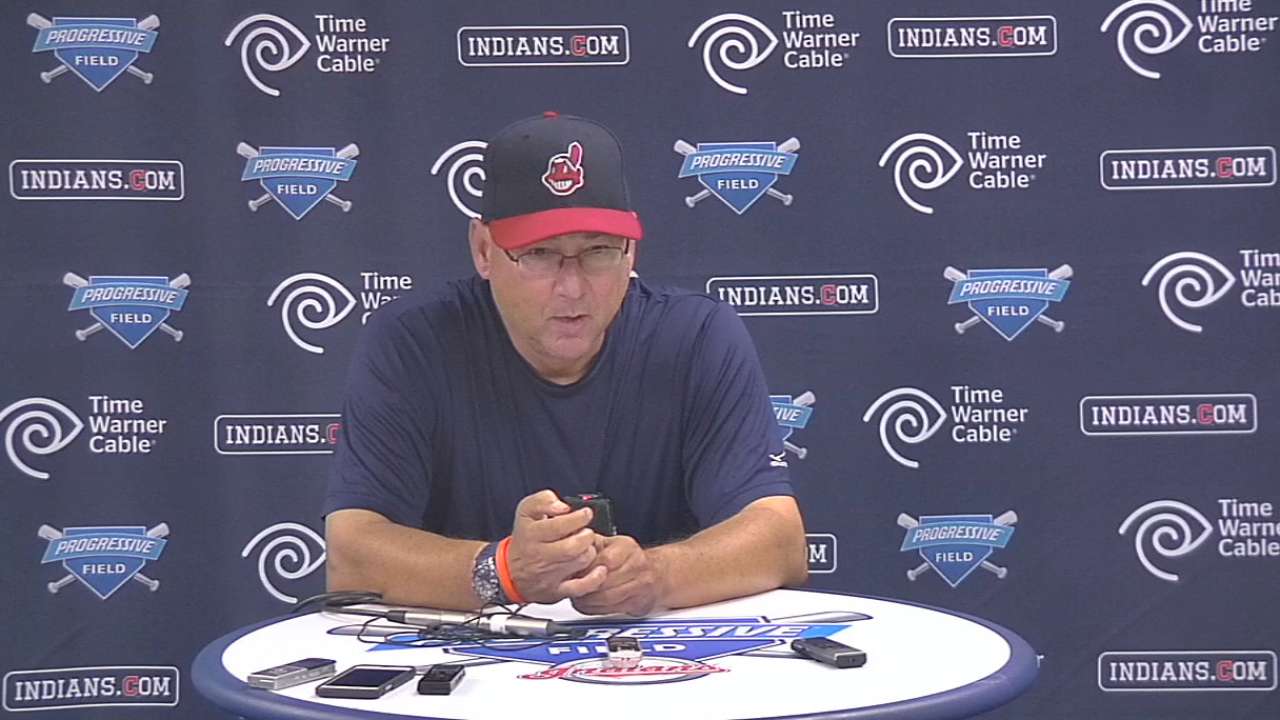 For Lindor, it's the power. For Anderson, it's the ability to get hitters out without blowing them away.
"You can't make too many mistakes if you don't throw like [teammates Danny] Salazar or [Carlos] Carrasco, have fastballs like those guys," Anderson said. "You try to keep the ball out of the middle of the plate and ultimately, hopefully, you'll just have success."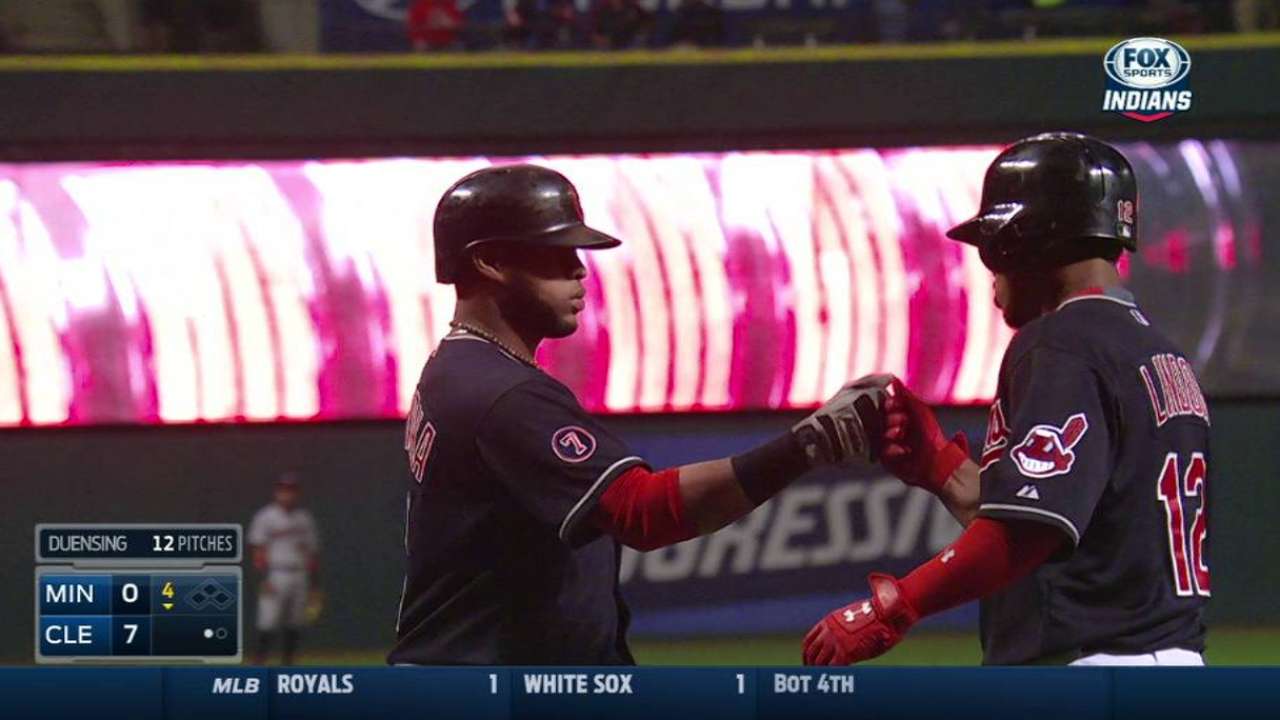 Watching from the bench Wednesday with a shoulder injury was fellow rookie Giovanny Urshela, who was also a teammate of the duo to begin the season at Akron last year. For all three, the climb to the Majors, and their success once getting there, is nothing short of a storybook tale.
"It's incredible," Anderson said. "I've played with those guys coming up through the system. Being able to turn around and seeing those guys behind you, it's pretty neat to be able to do that."
August Fagerstrom is an associate reporter for MLB.com. This story was not subject to the approval of Major League Baseball or its clubs.