Stroman's dance celebration highlights top GIFs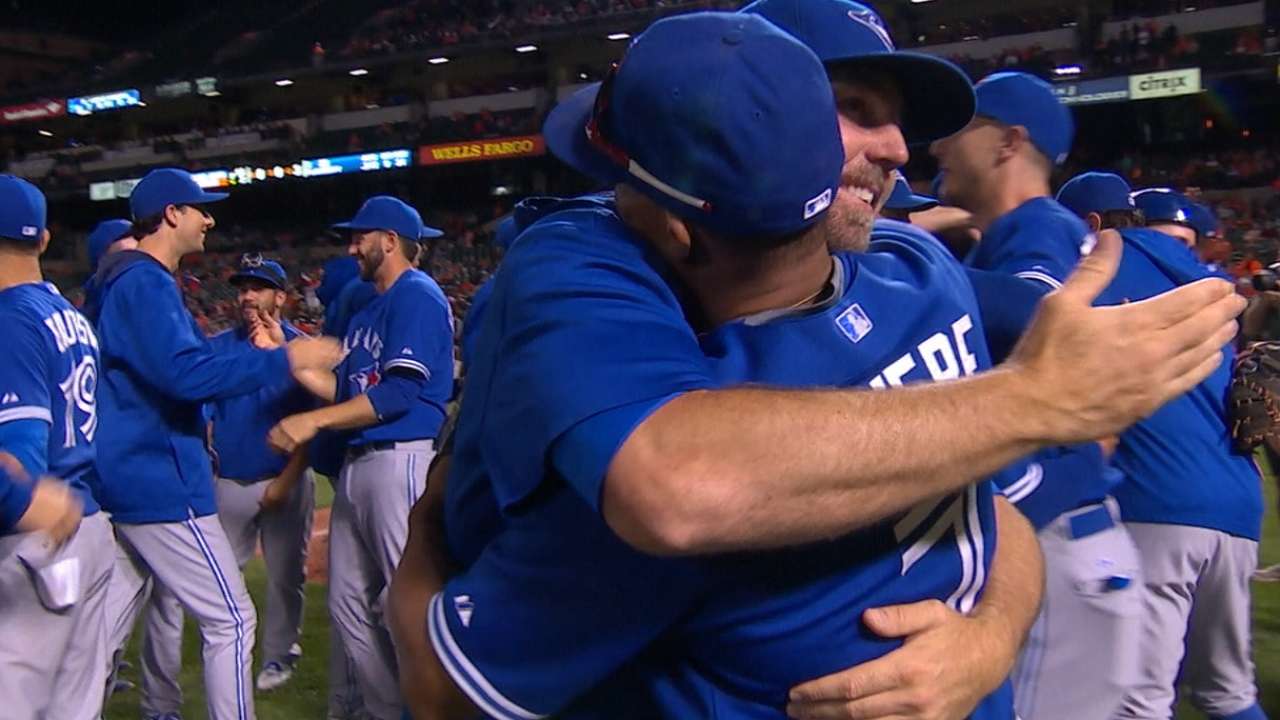 Here are the Top 5 GIFs of the day, courtesy of @MLBGIFs.
1. Stroman in his dancing shoes
When you throw eight innings, allow one run and help your team clinch its first division title in more than 20 years, you deserve to celebrate, and it looks like Jays right-hander Marcus Stroman had no problem doing so.
2. Cardinals squading up after their clinch
With injuries to key players, it took a true team effort for the Cardinals to win the National League Central this season. The team got contributions from everyone in the clubhouse, so what better way to celebrate than with a group picture?
3. Kawasaki's awesome dance
There's plenty of reason to dance and party in Toronto, and to celebrate the festive occasion, Munenori Kawasaki shows off some of his finest dance moves.
4. Castro's great play and getting props for it
When you make a great play it's always nice to get some recognition, just as Starlin Castro did after this diving stop. Not only did Castro's teammate, pitcher Jon Lester, appreciate the effort, but Reds' catcher Brayan Pena was also impressed.
5. Kiermaier's catch against the wall
The warning track is supposed to help prevent players from crashing into the wall too hard, but when there's a ball to be caught, there's not much of a choice -- at least not in the eyes of the Rays' Kevin Kiermaier, who hit the wall hard after this highlight reel catch.
William Boor is a reporter for MLB.com. Follow him on Twitter at @wboor. This story was not subject to the approval of Major League Baseball or its clubs.