Greinke wants full start to cap regular season
Kershaw's final outing to be shortened before NLDS opener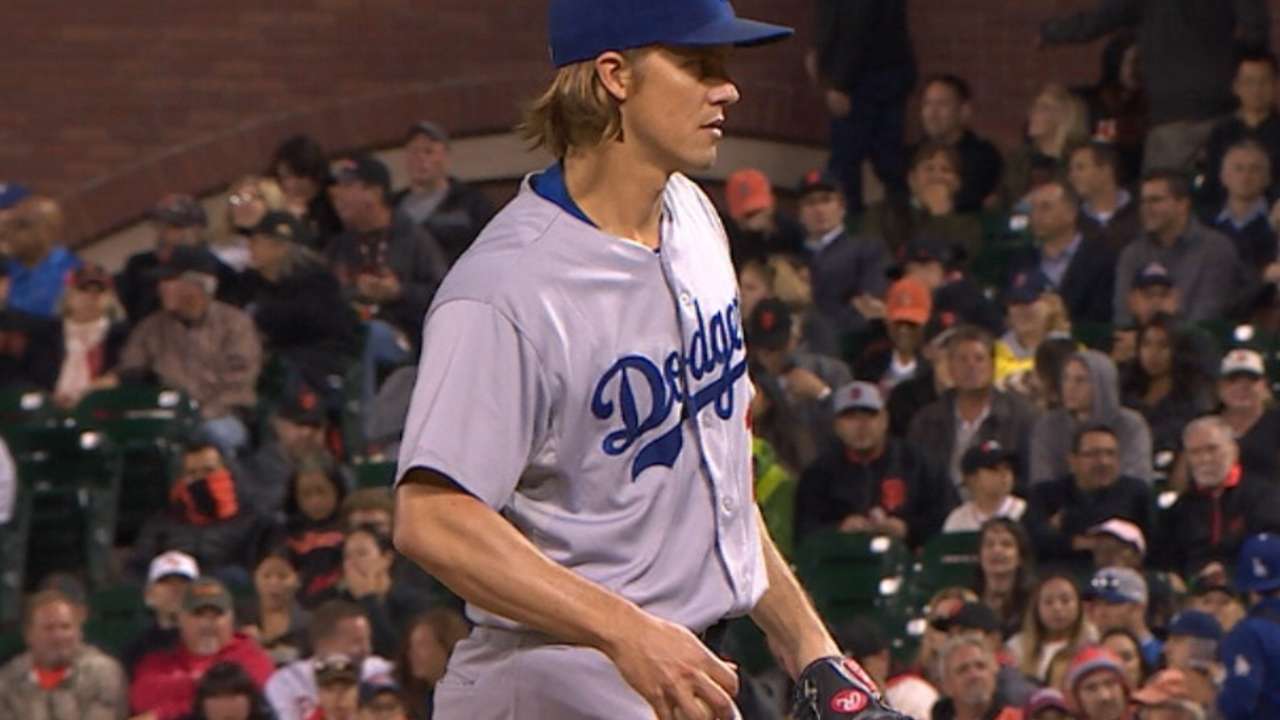 SAN FRANCISCO -- Zack Greinke will make a regular start Saturday, while Clayton Kershaw's Sunday start will be abbreviated, Dodgers manager Don Mattingly said the day after his team clinched the National League West title.
Mattingly wouldn't commit to a Game 1 starter for next Friday's NL Division Series opener against the Mets, although the safe assumption is Kershaw, who then conceivably could start Game 4 on short rest.
"We'll back off Clayton's next start for sure, but Zack wants more of a regular start," Mattingly said. "Zack had the calf thing [missing a start] and had a little rest and he looks like he wants a full start."
Greinke, the 2009 American League Cy Young winner and presumably the stronger NL Cy Young candidate of the two this year, already has a career-high 18 wins and leads the league with a 1.68 ERA and .857 winning percentage.
• Is Greinke #AwardWorthy? Vote now for Best Starting Pitcher
Kershaw, a three-time Cy Young winner, will be coming off his one-hit, 13-strikeout clinching masterpiece against the Giants. He leads the league in innings pitched and strikeouts, needing six strikeouts to reach the milestone 300 mark.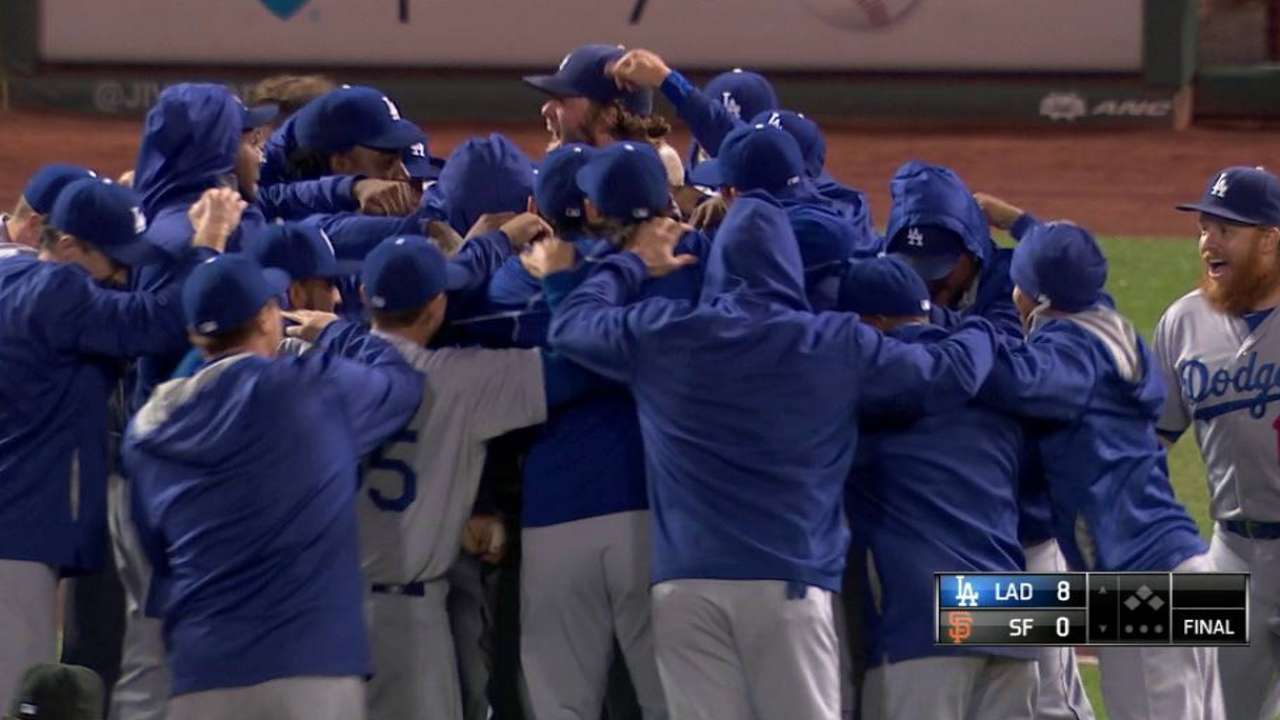 Mattingly said discussions were still ongoing about the duration of Brett Anderson's Thursday start in the series finale against the Giants, which will give him a career-high 31 starts. Anderson is 2 2/3 innings shy of his personal best (175 1/3 in his 2009 rookie season).
Alex Wood is scheduled to start Friday night at home.
Ken Gurnick is a reporter for MLB.com. This story was not subject to the approval of Major League Baseball or its clubs.