Felix won't pitch in final series vs. A's
Seattle ace's 200-K, 200-innings streak ends at 6 straight seasons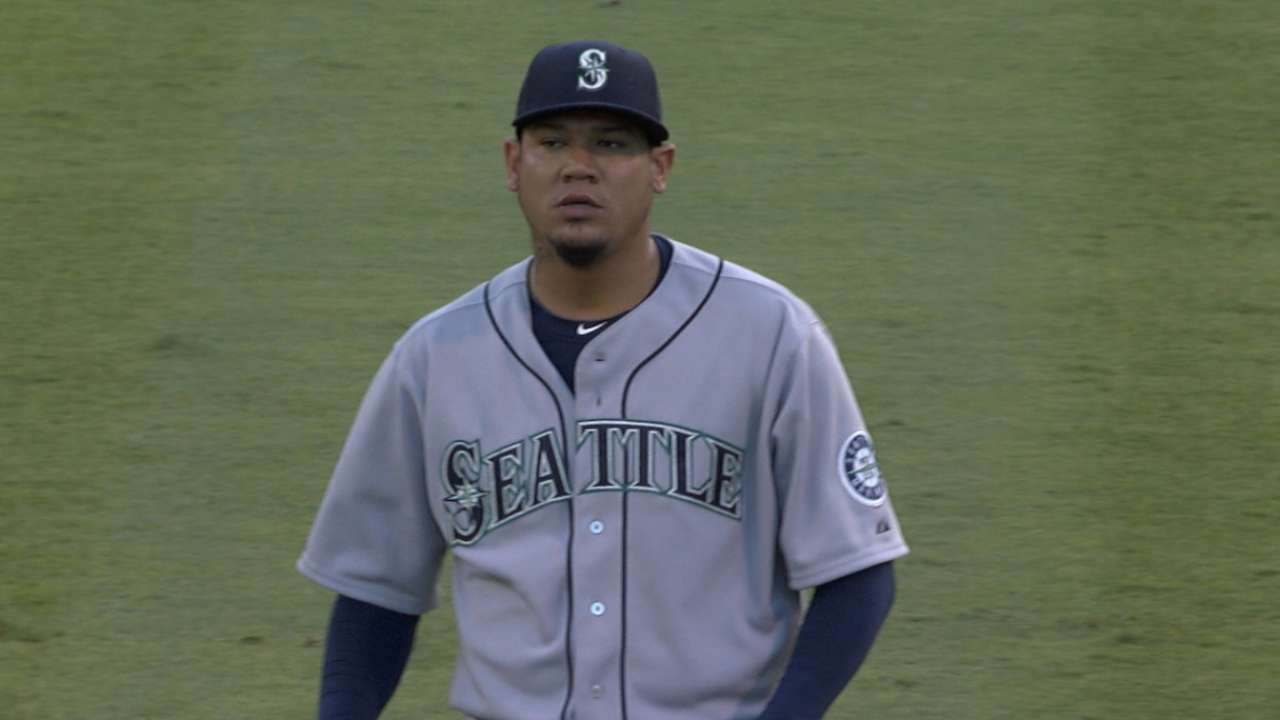 SEATTLE -- Felix Hernandez needed nine more strikeouts to become just the fourth pitcher in Major League history to record 200 strikeouts and log 200 innings in seven straight seasons.
But on Wednesday, Mariners manager Lloyd McClendon announced Hernandez wouldn't get a crack against the A's this weekend, meaning his streak would come to an end. The 29-year-old right hander, who exited 5 2/3 innings into a Sept. 20 start against the Rangers with a stiff right elbow, will be shut down for the Mariners' final three games of the season.
"Felix has given me his heart and soul this year and I just don't want to stress him anymore than I have to," McClendon said. "He will not pitch anymore this season."
If Hernandez was still within reach of 20 wins or if a playoff contender was closing the season out in Seattle, the decision might have come with more of a discussion, but neither is the case. The Mariners and A's have already locked up fourth and fifth place, respectively, in the American League West and Hernandez's would-be 19th win was derailed by a Mike Trout home run-robbing catch at Angel Stadium on Saturday.
"I was holding out some hope that we would get back in this thing but I'm just not going to stress him anymore this year. He's done a tremendous job," McClendon said. "It is what it is and I know it's the right thing to do. Much like with [shutting down Taijuan] Walker, has it cost us a game or two this year? Probably so. The future of this organization is much bigger than one or two games."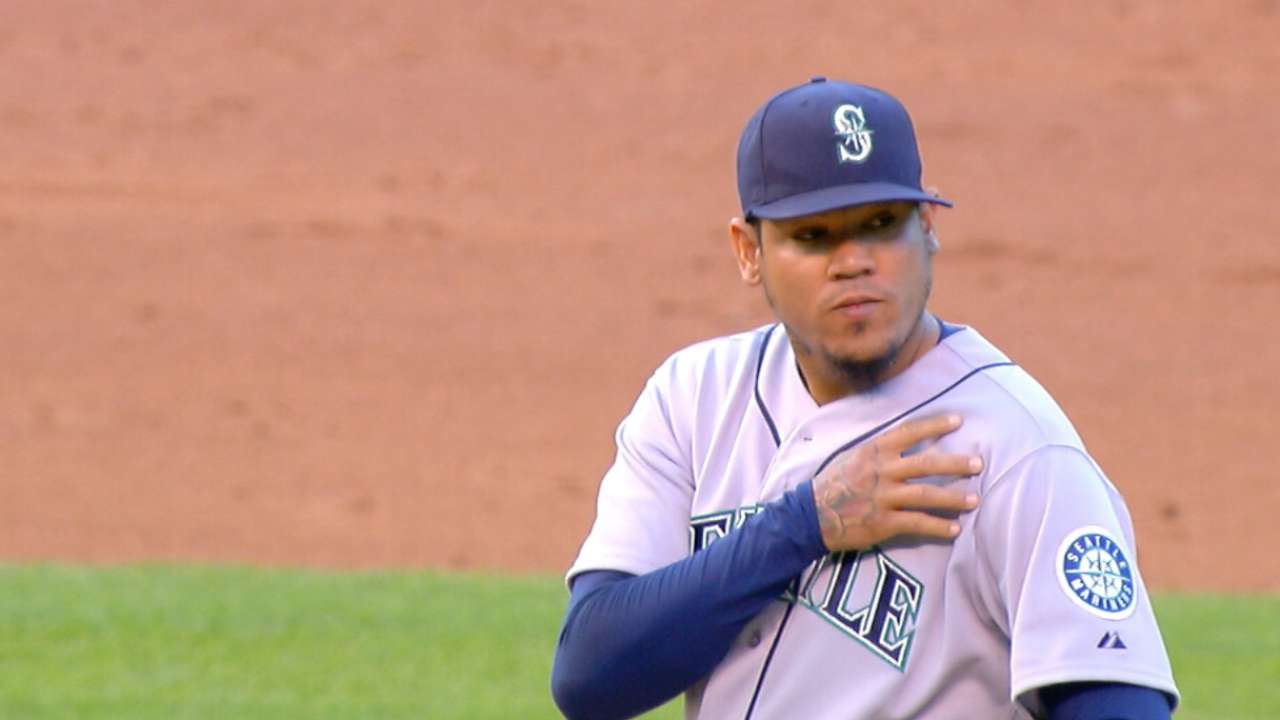 Hernandez said he understood the decision but still wanted to pitch and extend his 200-200 streak. Not being able to make his final start was a footnote on a season he said has been inconsistent both personally and for the Mariners as a whole.
"It's frustrating a little bit. For me, up and down, inconsistent, I'm not happy with what I did this year," Hernandez said. "We've got the right pieces, we were a little inconsistent. I mean when we hit we don't pitch, when we pitch we don't hit. We've just gotta put those things together."
If not for a pair of rough starts in Boston and Houston, Hernandez likely would have been in the thick of the American League Cy Young discussion.
"I had some really bad games this year. Ten runs against Boston, I gave up eight against Houston with one out. That's not me," said Hernandez, who tied a career-high with 23 home runs allowed.
Despite finishing the season with his highest ERA (3.53) since 2007 and his lowest inning (201 1/3) and strikeout (191) totals since 2008, he finished with 18 wins, most since his career-high 19 wins in 2009.
"He's a great teammate, tremendous competitor. I mean my God he won 18 games, you know?" McClendon said. "I think he stacks up there with all the best in the game, so I'm proud to be his manager and I'm proud to be his teammate."
Andrew Erickson is an associate reporter for MLB.com. This story was not subject to the approval of Major League Baseball or its clubs.