Howard unlikely to play before end of season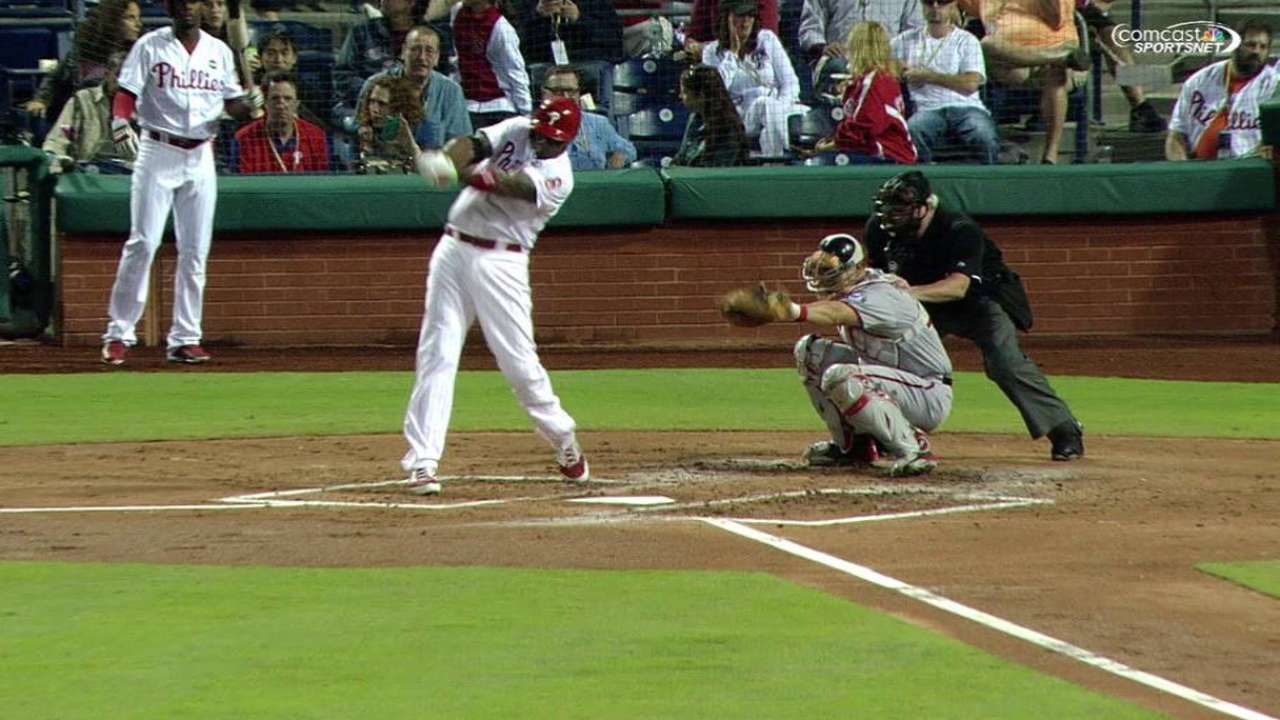 PHILADELPHIA -- Phillies manager Pete Mackanin said Wednesday that it "doesn't look good" for Ryan Howard to play again this season.
Of course, Howard's return to the field before the end of the season Sunday is almost inconsequential at this point. The Phillies entered Wednesday with just five games to play. His return from a bruised left knee will not help the front office, manager or coaching staff learn anything new about him.
But Howard is arguably the greatest first baseman in Phillies history and he is one of two remaining players from the 2008 World Series championship team. His continued absence is noteworthy, especially because he is set to earn $35 million next year, which includes a $10 million buyout on a 2017 club option.
Howard was sick Wednesday, so he was unavailable to comment.
"But I'll see what he wants to do," Mackanin said. "If he wants to play a game, I'll throw him in there."
If Howard does not play again this season, he will finish hitting .229 with 29 doubles, one triple, 23 home runs, 77 RBIs and a .720 OPS in 129 games. He posted a respectable .802 OPS against right-handed pitchers, which ranked 54th out of 144 qualified hitters in baseball. But he posted a troubling .418 OPS against left-handers, which is the ninth-lowest mark in baseball in the past 20 seasons (minimum 100 plate appearances against lefties).
"He put up some productive numbers, but his average is down, not to where we'd want it to be," Mackanin said. "Very similar to last year. So as far as analyzing his performance, it wasn't the best performance, it wasn't the greatest. He needs to get better."
Mackanin said Howard needs to improve his defense, too.
It seems clear that if Howard and Darin Ruf both return next season, that Mackanin will employ a straight platoon at first base, with Howard starting only against right-handers and Ruf starting only against left-handers.
Ruf's 1.092 OPS against left-handers is second in baseball (minimum 100 plate appearances against lefties).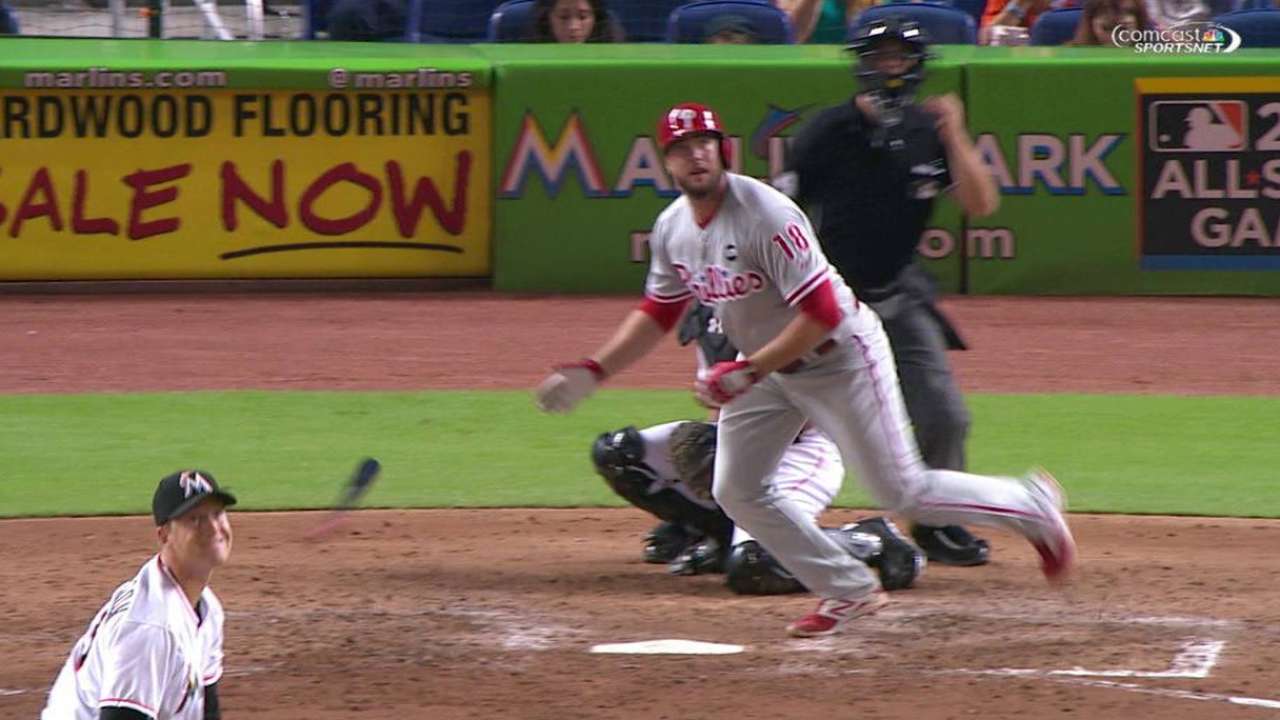 "For me, numbers mean something," Mackanin said. "When I have a player in Ruf who's hitting .370 against lefties and has the [second] highest OPS in the Major Leagues against left-handed pitchers, it only leads me to believe that's the guy we should play against lefties. So I'll just leave it at that."
Asked if this is just who Howard is at this point of his career, Mackanin said, "Possibly. I can't ... I don't want to go there yet. You look at a guy like Raul Ibanez, a guy who was pretty productive when he was 39 or 40. It all kind of comes down to Ryan's health, how healthy his legs are next year. That's going to be a determining factor."
Todd Zolecki is a reporter for MLB.com. Read his Phillies blog The Zo Zone, follow him on Twitter and listen to his podcast. This story was not subject to the approval of Major League Baseball or its clubs.