MLB.com Columnist
Anthony Castrovince
C is for Canada -- and for clinch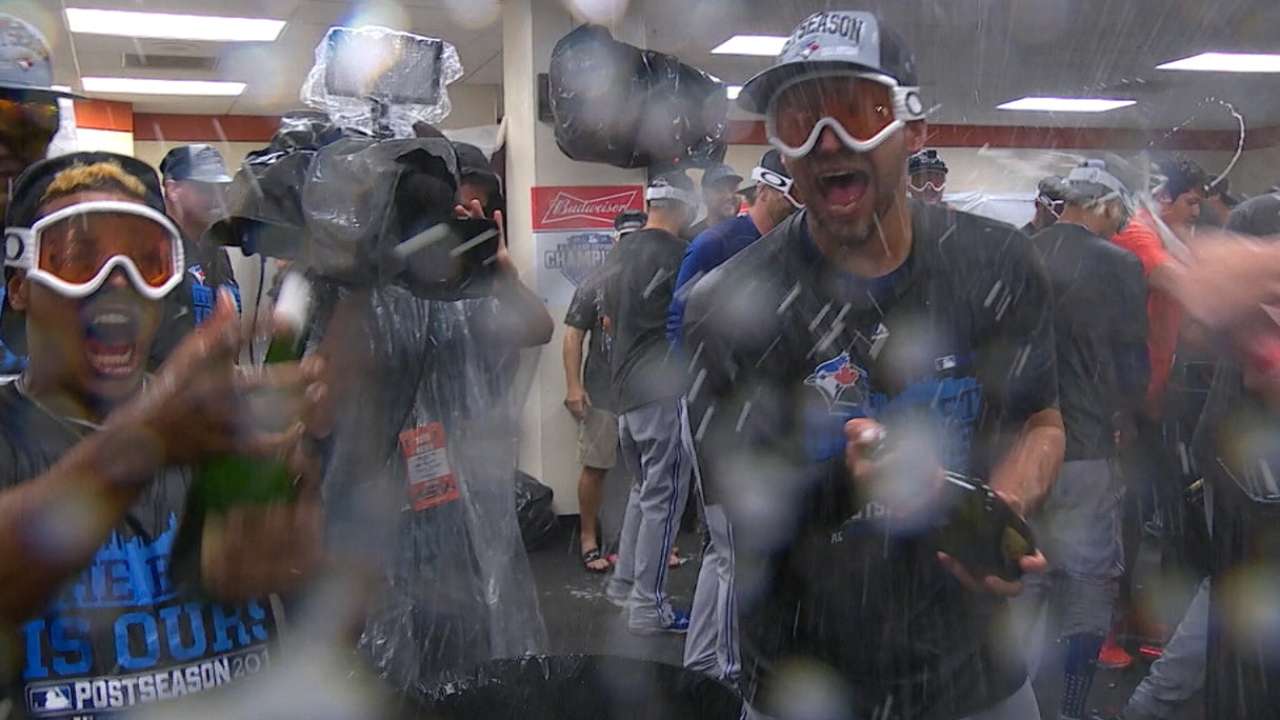 They were due to break through. This much is true. But mere patience alone is not enough to end a division drought the likes of which the Toronto Blue Jays had endured.
You can't just wait for the bouncer guarding the doors to October to back down and let you in. No, this is about aggression, not attrition.
• Shop for Blue Jays postseason gear
For the Blue Jays to be in position to secure their first American League East title since 1993 on Wednesday night with a 15-2 win over the Orioles, they had to bet on and believe in themselves. And the end result is that baseball's only team north of the border has broken the border. The Blue Jays are the dynamos of a division that once devoured them, they are beneficiaries of general manager Alex Anthopoulos' boldness, they are the team that paid the price to get David Price and reaped the riches, they are the club that conquered past yips against the Yankees.
They are champions.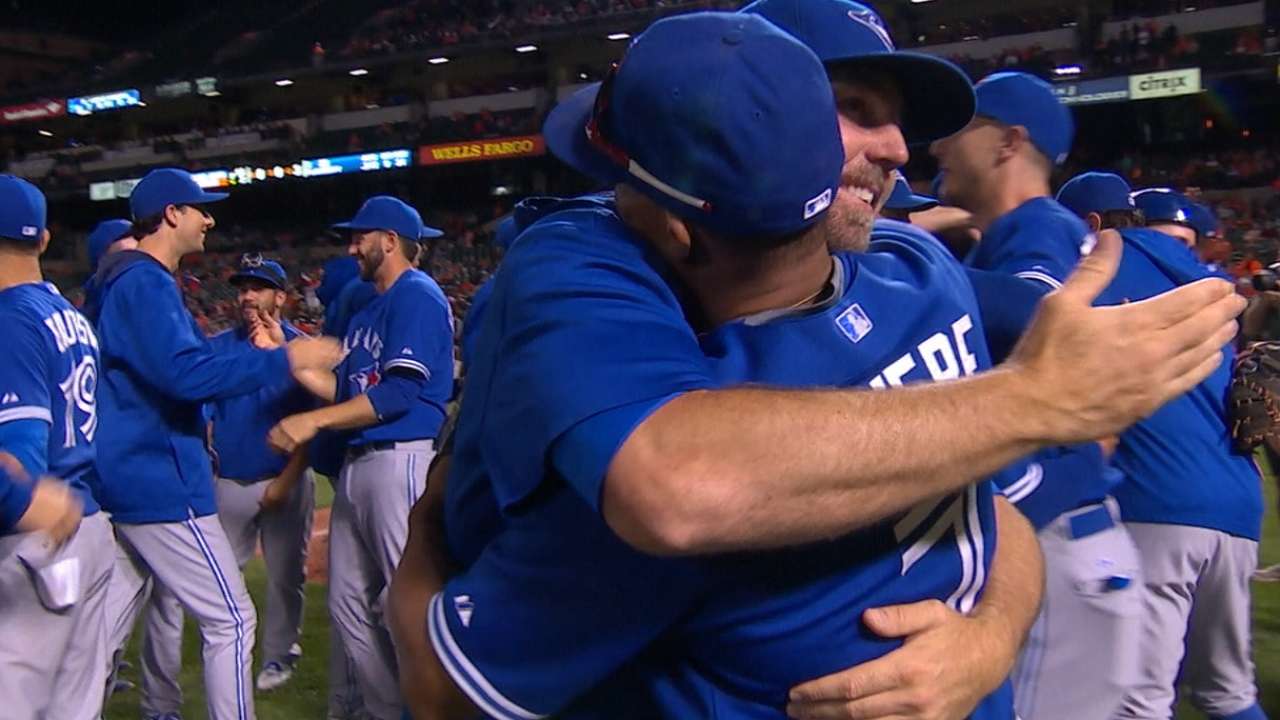 Soak it in, Canada. Lap it up. Because you made this happen, too.
Revitalized by an earnest race, this 2015 season, particularly this second half, proved that this is a team that belongs not just to a city, but also to a country. And the support this team received down the stretch -- the television ratings, the merchandise uptick and, above all else, the Rogers Centre-shaking roar that let out in the increasingly frequent big moments -- has been a beautiful thing to behold.
It will get louder still, if you can imagine that. The Blue Jays have earned the right to line up in their home whites before Game 1 of the American League Division Series and hear a sound 22 years in the making, a sound that's been bottled up basically from the day after Joe Carter's heroic homer landed.
Like the Orioles of 2012, the Pirates of 2013 and the Royals of 2014, the Blue Jays were easy to root for down the stretch, even to those of us with no Toronto ties, no specific affection for Tim Hortons, no maple syrup sophistication.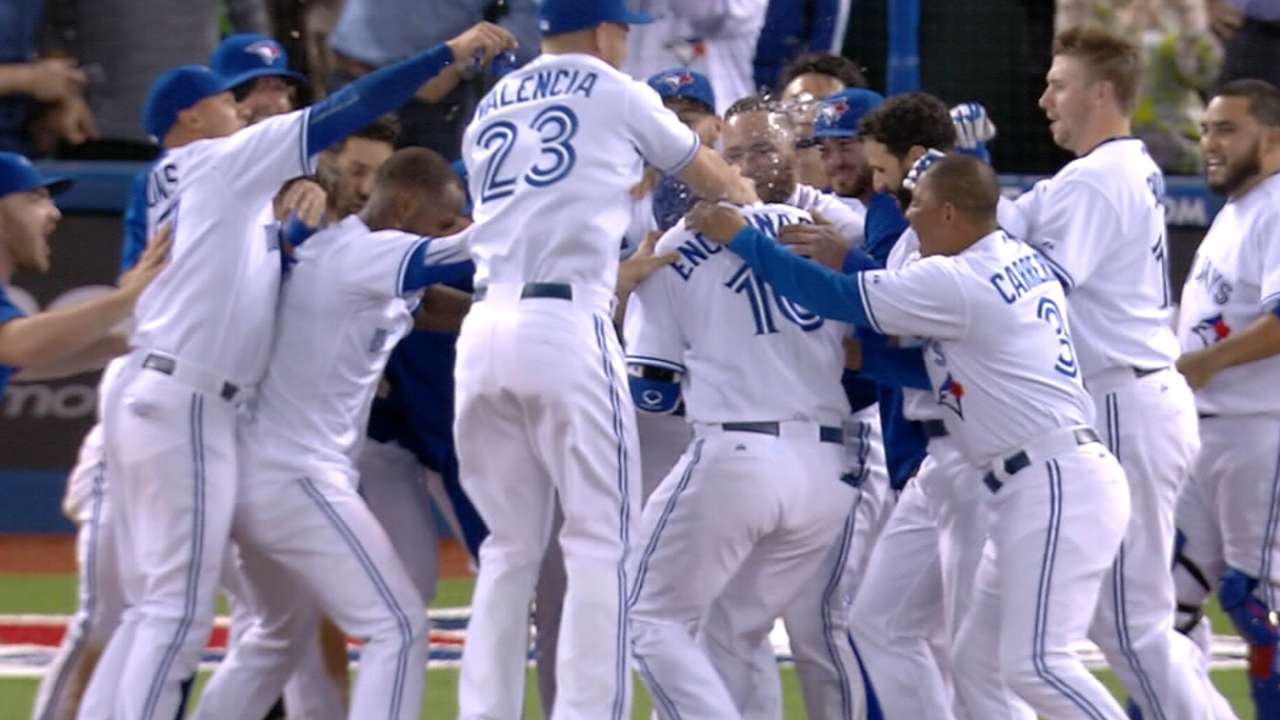 The thing about feel-good stories is that they make you feel good, and sports fans, en masse, are suckers for sports teams that unwillingly enter hibernation and then arise before our eyes.
You could see the Blue Jays coming when they dealt for Josh Donaldson and when they signed Russell Martin. Lengthening an already lethal middle of the order featuring Jose Bautista and Edwin Encarnacion, you figured, is a good thing, and with a bunch of young bodies ascending to and/or assimilating to the big leagues, the Blue Jays looked pretty well-rounded.
Then Marcus Stroman tore his knee ligament during the necessary evil that is a PFP drill, and Michael Saunders wrenched his knee while stepping on a sprinkler head, and it was fair to wonder if the baseball gods had some sort of anti-Canadian bias.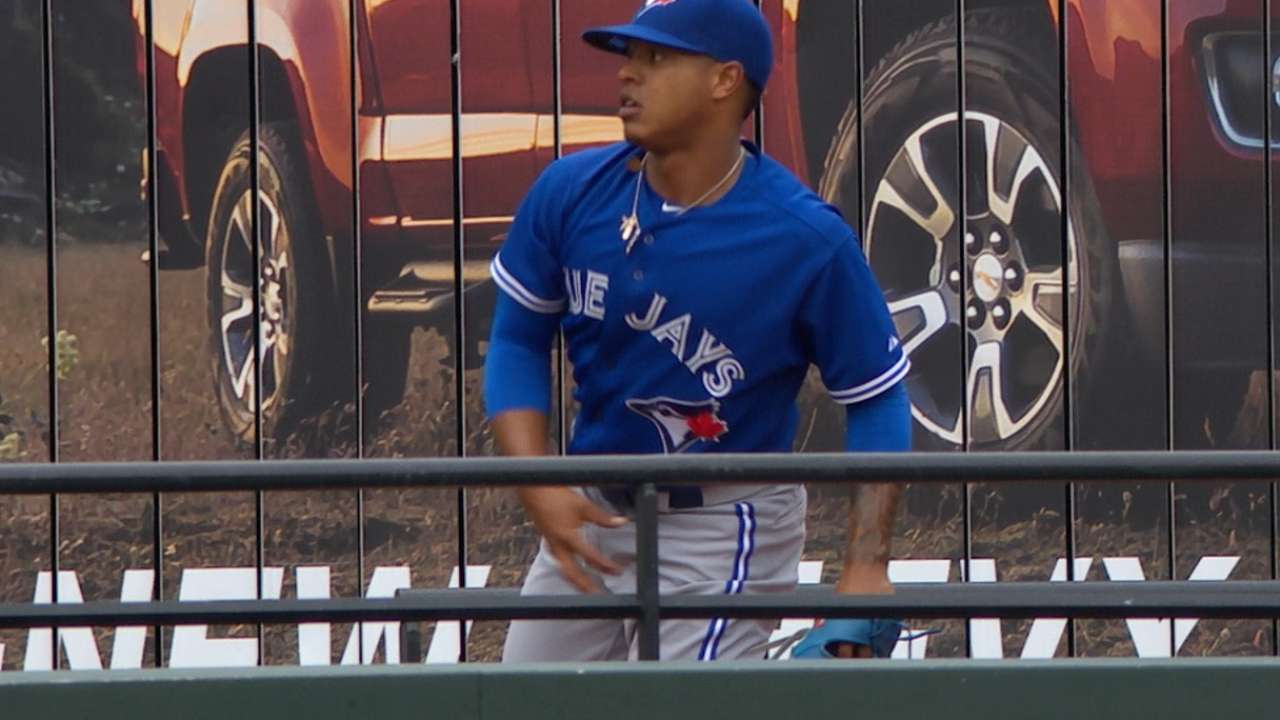 OK, so the Toronto Star headline "Blue Jays no longer contenders minus Stroman" came on pretty strong. But darned if a lot of us didn't wonder if it was true.
Internally, the first half unfolded about as you'd expect for the Blue Jays. They could really, really hit. The rest ranged from a little to a lot less inspiring.
Looking externally, though, the East was totally there for the taking. And because Anthopoulos and Co. (specifically, a company called Rogers Communications, which bankrolled his bravery) saw promise in the run differential, saw the value of averaging well north of five runs per game when nobody else was within a mile (or, in this case, a kilometer) of that mark, the Blue Jays opted to take it.
Nobody -- and I do mean nobody, even in an age of rampant Twitter rumors -- saw the Troy Tulowitzki trade coming. Certainly not Jose Reyes, who wakes up, to this day, still in disbelief that he's in Denver.
The decision to go after Price was less surprising, but no less enthralling. Like CC Sabathia or Randy Johnson before him, here was a lefty rental with the ability to alter the entire calculus of a campaign.
Throw in a Ben Revere here, a LaTroy Hawkins there, and suddenly you've morphed from a fringy contender into a favored one.
From there, the Blue Jays rode the wave, and their fans followed in droves. This will go down as one of those excellent examples of why we baseball fans get all geeky about the non-waiver Trade Deadline.
So, this was a team that took care of business off the field and, of course, on it.
On it, the Blue Jays went 13-6 against the Yankees, after going 27-47 the previous four seasons. They got an unexpectedly amazing season from a 20-year-old closer named Roberto Osuna, who had never before pitched above A-ball. They got the continued excellence of Joey Bats, who will finally shake the label of "best active hitter to have never appeared in the postseason." And, of course, they got a dynamic year from Donaldson, who is likely to beat out the best player in the game for the AL MVP Award. They got all this and more.
What a year. Finally. Thing is, the Blue Jays' long division drought wasn't a product of them laboring in a longstanding tradition of losing seasons. They won 85 or more games five times along the way. It's just that the East was often too cumbersome for them to wrap their arms around, and they never had the extra reinforcements it took to take a title.
This year, they took it. And there's an entire country of people who can't wait to see what they take next.
Anthony Castrovince is a reporter for MLB.com. Read his columns and follow him on Twitter at @Castrovince. This story was not subject to the approval of Major League Baseball or its clubs.