Royals committing to Escobar in leadoff spot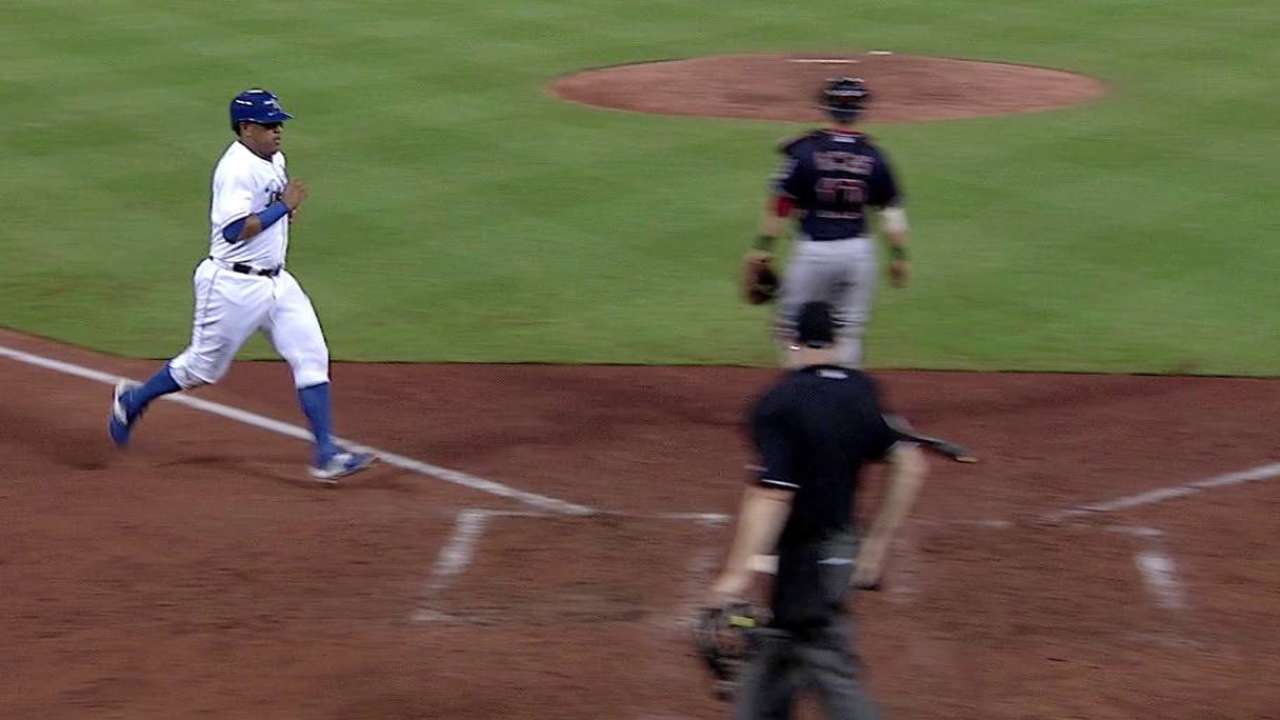 CHICAGO -- Once again, Royals manager Ned Yost has adjusted his batting order and shortstop Alcides Escobar is back on top.
Escobar hit leadoff in a 5-3 win in 10 innings over the White Sox on Wednesday night. Escobar went 0-for-5, but he reached twice on errors.
"I hated switching the order again," Yost said. "But I hate losing more."
Yost removed the struggling Escobar in early September and inserted Ben Zobrist into the No. 1 spot. But Kansas City had gone 10-17 since.
About a week after dropping Escobar down, Yost moved Alex Gordon up in the order as well. But having Gordon and Zobrist in the top two spots hasn't worked, either. The Royals entered Wednesday just 6-11 with that order, and Zobrist hit just .234 and Gordon .206 when the two were paired at the top.
Yost has no explanation for why it didn't work.
"It's just a mystery," Yost said. "You look at the data, and having Gordon and Zobrist up there should work. But it hasn't."
It's not like Escobar has excelled in the leadoff spot. He had hit just .260 with a .298 on-base percentage there coming into Wednesday's game against the White Sox. But the Royals were 39 games over .500, including the postseason, since Escobar took over the leadoff spot last September.
"I'm just trying to get us going," Yost said. "For whatever reason, we win with Esky up there."
Yost met with his coaches and with general manager Dayton Moore earlier on Wednesday and they agreed a change needed to be made.
"You can't explain the chemistry of a batting order and why it works," Yost said. "I've been going against the data all year, but we were 32 games over .500 with Esky up there."
Yost said he plans on sticking with Escobar in the No. 1 hole the rest of the way.
Gordon was dropped to eighth in the order -- he hadn't hit there since 2010. The Royals had a postseason share meeting prior to the game and Gordon was unavailable for comment.
"He was fine with it," Yost said of the switch. "You know Gordo, he's like, 'I'll hit wherever you want me.'"
Jeffrey Flanagan is a reporter for MLB.com. Follow him on Twitter at @FlannyMLB. This story was not subject to the approval of Major League Baseball or its clubs.