Greinke named Campanella Award winner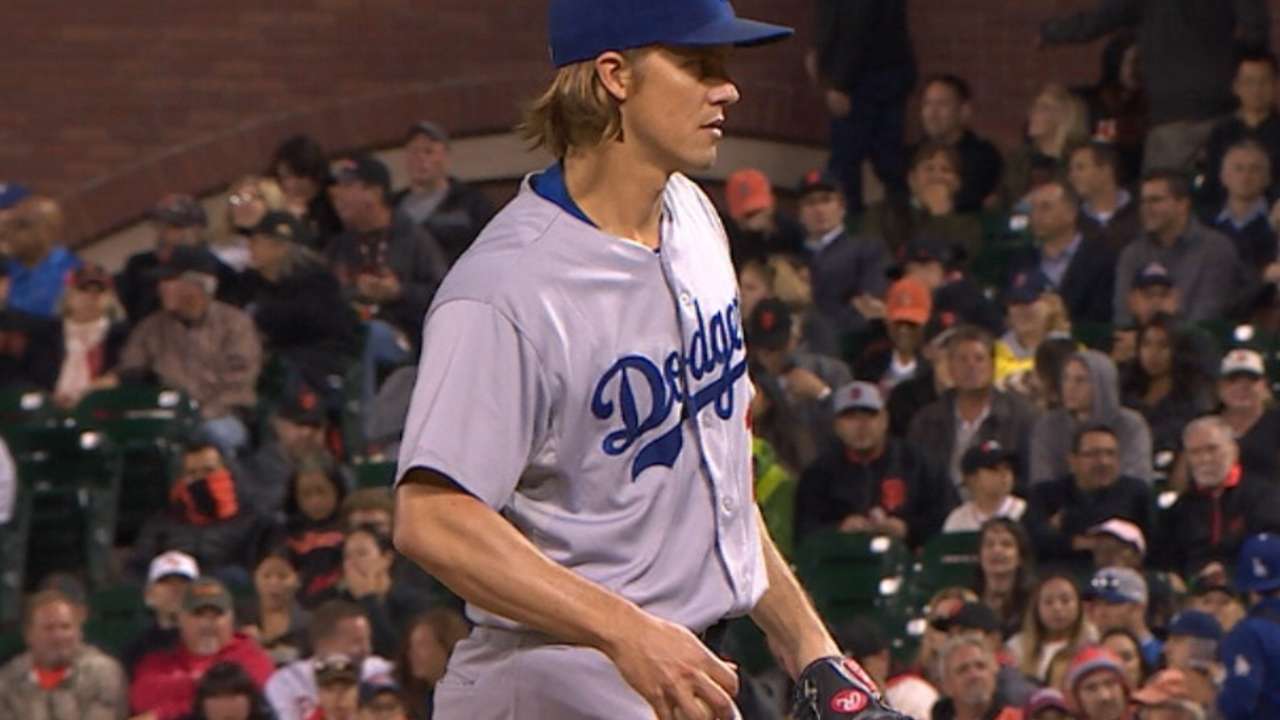 SAN FRANCISCO -- Cy Young candidate Zack Greinke was named winner of the 10th annual Roy Campanella Award, given to the Dodger who best exemplifies the spirit and leadership of the late Hall of Fame Brooklyn catcher.
The award, voted upon by Dodgers uniform personnel, will be presented to Greinke by Campanella's daughter, Joni Campanella Roan, during pregame ceremonies on Sunday.
Previous winners of the award are Rafael Furcal, Russell Martin, James Loney, Juan Pierre, Jamey Carroll, Matt Kemp, A.J. Ellis and Clayton Kershaw (who won the previous two years).
Greinke, the All-Star Game starter, leads MLB with a 1.68 ERA, .857 winning percentage, 0.85 WHIP and 29 quality starts. His 18 wins are a career high and his ERA is on pace to be the lowest in the Majors since 1995 (Greg Maddux, 1.63).
He tied a Major League record, also held by Orel Hershiser and Don Drysdale, with six consecutive scoreless starts, including a streak of 45 2/3 scoreless innings. He has made 11 scoreless starts and allowed one or fewer runs in 20 outings, while pitching at least six innings in each of his 31 starts. The only other pitcher in Los Angeles history with more starts of six-plus innings to open a season was Andy Messersmith (34, 1975).
Campanella, who began his career in the Negro Leagues, was a three-time National League Most Valuable Player, eight-time All-Star and a member of the 1955 World Championship team. He played in five World Series and his 142 RBIs in 1953 set a franchise record.
He never played in Los Angeles after suffering a paralyzing auto accident in the winter before the Dodgers' first season in California. He was inducted into the Baseball Hall of Fame in 1969 and died in 1993 at the age of 71.