Brantley shut down to heal right shoulder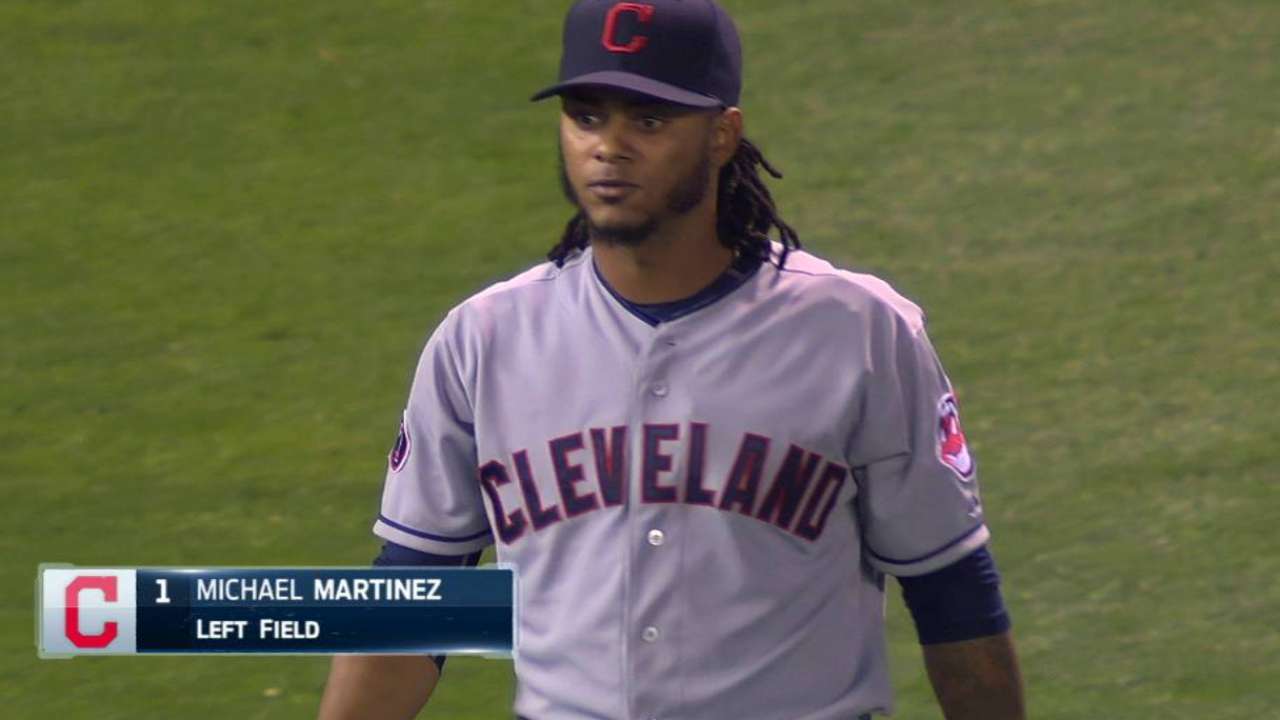 CLEVELAND -- Michael Brantley's season officially came to a close on Wednesday, when Indians manager Terry Francona announced that the left fielder will receive a cortisone shot in his right shoulder after an MRI on Tuesday revealed inflammation.
Brantley, who has dealt with multiple maladies throughout the season, injured the shoulder while diving in the outfield on Sept. 22.
"That will effectively shut him down for the season, but it won't shut him down," Francona said. "What's he's going to do is, when ... the rest period is over, he'll ramp it back up just to make sure everything feels good going into his offseason. That will be a week, 10 days away, just so that we know going into the offseason [that] he's not fighting that and can go back into his normal program."
Brantley began the season with a sore back, and he was nicked and bruised throughout the course of the year, rarely -- if ever -- playing at full strength. Despite that, he never spent time on the disabled list and put up strong numbers, batting .310/.379/.480 with 15 home runs and 15 steals in 137 games. His 3.8 Wins Above Replacement, according to FanGraphs, have Brantley as a top-15 outfielder in the MLB at the time of his shutdown.
"He has given everything he has, and it's the right thing to do now," Francona said. "I think he knows it. I don't think he likes it, but I think he understands it. From where I sit, it's the right thing to do, and I appreciate how much he tried to play. You also have a responsibility to take care of your guys, too."
Coaches and teammates have also spoken out about Brantley's growth as a team leader in the clubhouse, notably in his mentoring of rookie star shortstop Francisco Lindor.
"He's grown by leaps and bounds this year, as far as leadership goes and things like that," Francona said. "I already thought he was good. But I think he, because of all of things he had to face this year physically, I think he handled himself like a pro and he's getting better. That's exciting."
August Fagerstrom is an associate reporter for MLB.com. This story was not subject to the approval of Major League Baseball or its clubs.