MLB.com Columnist
Fred Zinkie
Best bounceback fantasy players for 2016
Rendon, Hanley, Samardzija among top candidates to come back strong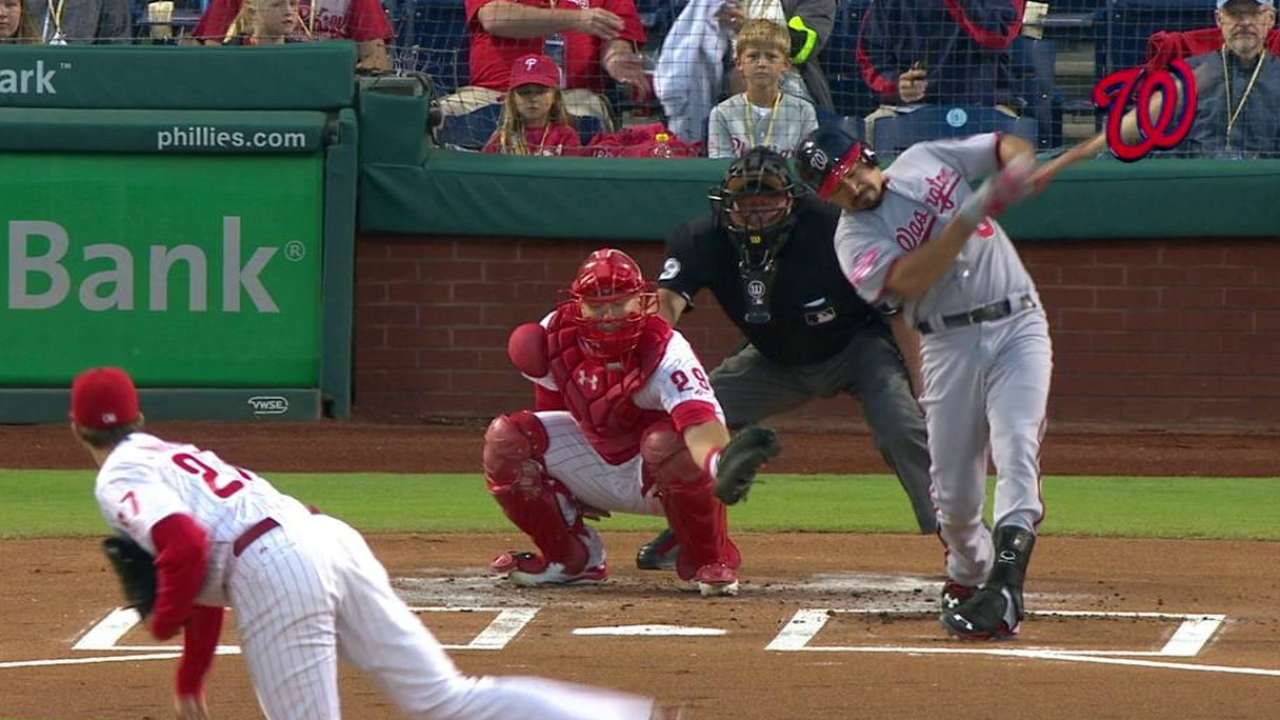 The following players were among the most sought-after commodities in 2015 fantasy drafts, but their end-of-season numbers will leave their owners wanting more. However, struggles from this year could create buying opportunities for astute owners next year, as all of the below players have the necessary skills to bounce back next season.
Catcher, Jonathan Lucroy (Brewers)
A toe injury wiped out the initial weeks of Lucroy's 2015 season, and a concussion sidelined the catcher for most of September. When he was on the field, the 29-year-old posted his lowest batting average (.267) since '11. Lucroy did not enter the 2015 campaign with major durability concerns, so there is every reason to believe that he can hit .290 and swat 15 homers next year.
First baseman, Freddie Freeman (Braves)
A wrist injury and an oblique strain led to a pair of disabled-list stints for the normally durable slugger. When he was healthy, Freeman showed that he still possesses his typical level of power, which tends to lead to 20-25 homers across a full campaign. Surrounded by a Braves lineup that ranks among the worst in baseball in most measurable categories, the 26-year-old had trouble compiling counting stats in 2015. With modest improvements to his supporting cast, Freeman should be able to top 85 RBIs and 80 runs next year.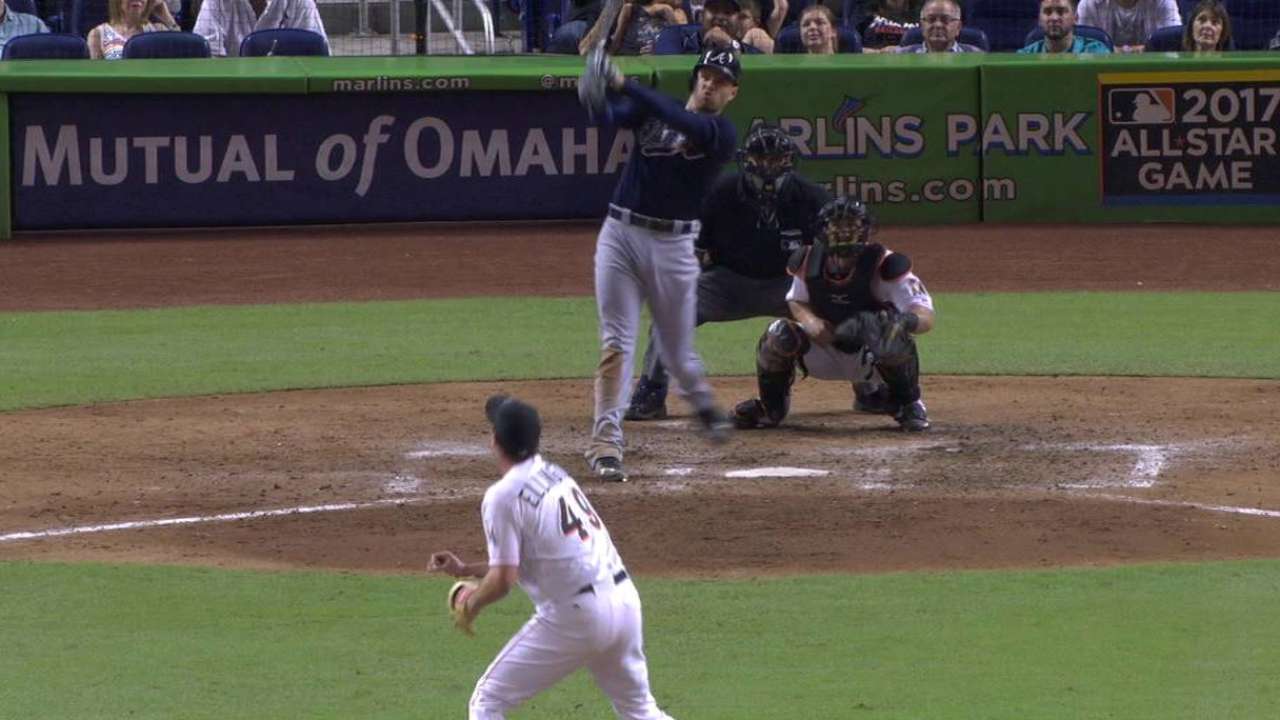 Second baseman, Anthony Rendon (Nationals)
Rendon had been expected to miss just a short amount of time at the outset of the season, but a combination of knee and oblique injuries limited him to just 80 plate appearances prior to July 25. After compiling 21 homers, 17 steals and 111 runs in 2014, the 25-year-old will not reach double digits in homers or swipe more than a couple bases this year. If he can demonstrate that he is healthy during Spring Training, Rendon could be one of the most effective bounceback candidates for '16.
Third baseman, David Wright (Mets)
Injuries are now a notable concern for Wright, who has not played in 135 games in four of the past five seasons. But even with occasional ailments next year, the third baseman may be able to triple his final 2015 output of roughly 40 games played. When healthy this season, Wright has shown that he can continue to be a high-average hitter who can rip his share of round-trippers. Batting in an improved Mets lineup, the 32-year-old could hit .300 with 20 homers next year.
Shortstop, Ian Desmond (Nationals)
Desmond started the season off in disappointing fashion, hitting .211 with a .255 on-base percentage across 348 plate appearances prior to the All-Star break. But since the Midsummer Classic, Desmond has shown marked improvements, hitting .270 with 12 homers and seven steals across 278 plate appearances. Because few players can match Desmond's combination of power and speed, he can be an elite fantasy shortstop when he is playing well. Expected to test free agency, the 30-year-old will be a boom-or-bust pick in 2016 drafts.
Outfielder, Hanley Ramirez (Red Sox)
Expected to flourish as an outfielder at Fenway Park, Ramirez once again struggled with nagging injuries on his way to hitting .238 with nine homers and five steals across 319 plate appearances after May 1. Following multiple seasons with uneven performances, the 31-year-old has likely tested the patience of many fantasy owners for the final time. A position switch to first base could work wonders to keep Ramirez healthy next season, and a healthy Hanley may be good for a .290 batting average, 25 homers and 15 steals.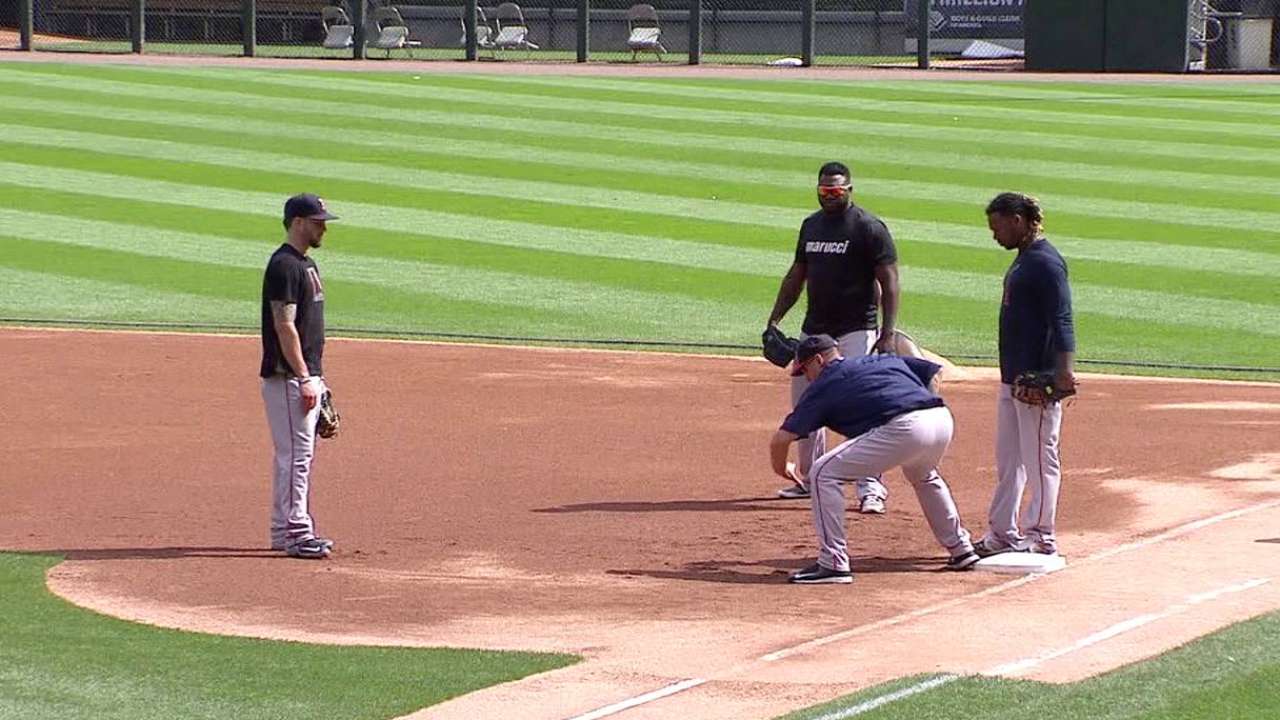 Outfielder, Carlos Gomez (Astros)
After posting 47 homers and 74 steals across the 2013-14 seasons, Gomez struggled with nagging injuries in '15 and may not top the 15-mark in round-trippers or swipes despite logging close to 500 plate appearances. When healthy, the 29-year-old has the ability to compile counting stats that make him worthy of a first-round selection in mixed leagues. He will likely fall outside the initial two rounds of most '16 drafts, making him an attractive option with massive upside.
Outfielder, Jayson Werth (Nationals)
Injuries are a common thread among this season's most underachieving performers, and the 36-year-old is no exception. Werth started the season off on a cold stretch after returning from a shoulder ailment, and a wrist injury landed him on the disabled list before he could heat up with the weather. Finally healthy, the outfielder has hit .260 with seven homers across 100 at-bats since the calendar flipped to September. Because of his advanced age, injuries will continue to be a concern for Werth. But he could hit .280 with 20 homers next season after being selected in the later rounds of mixed-league drafts.
Starter, Julio Teheran (Braves)
After posting a 2.89 ERA and a 1.08 WHIP last season, the right-hander had been expected to anchor the Braves' staff. However, Teheran posted a 4.94 ERA and a 1.40 WHIP across his initial 16 starts in 2015, and his struggles on the road contributed to the majority of his woes. But let's look back a bit while also peeking ahead. The 24-year-old has posted a 3.42 ERA and a 1.23 WHIP across his past 16 outings, and Atlanta's pitcher-friendly home park could aid his efforts to regain No. 2 mixed-league starter status in '16.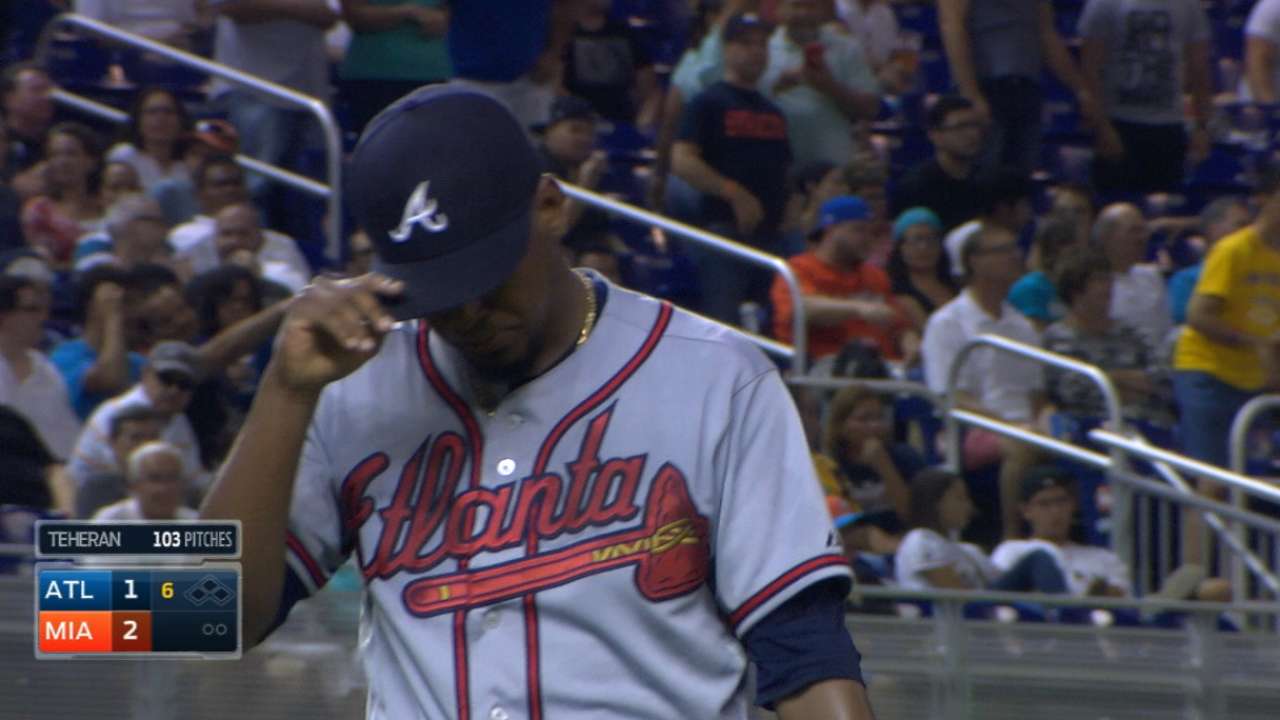 Starter, Jeff Samardzija (White Sox)
Few players have regressed as noticeably as Samardzija, who has produced a 4.96 ERA and a 1.29 WHIP this season after posting a 2.99 ERA and a 1.07 WHIP a year ago. The right-hander has struggled to keep the ball in the yard this year, especially when working at his hitter-friendly home park. He has also spent the campaign working in front of one of the weakest defensive groups in baseball. Slated to test free agency this winter, Samardzija could excel in 2016 if he finds a club with an airtight defense and a pitcher-friendly venue.
Reliever, Cody Allen (Indians)
After posting a 2.07 ERA, a 1.06 WHIP and an 11.8 K/9 rate last season, Allen seemed destined to become a top-tier closer in 2015. But despite blowing just four saves this year, his 3.15 ERA and 1.22 WHIP indicate that he has taken a step back in his development. Astute fantasy owners will notice that after producing a 3.02 FIP last season, he has actually lowered that mark to 1.80 this year. His season-to-date 13.3 K/9 rate is a career high, and his walk rate is nearly identical to the previous two seasons. His ascension to top-tier status could still happen.
Fred Zinkie is the lead fantasy baseball writer for MLB.com. Follow him on Twitter at @FredZinkieMLB. This story was not subject to the approval of Major League Baseball or its clubs.