'Stubborn' Bradley executes perfect squeeze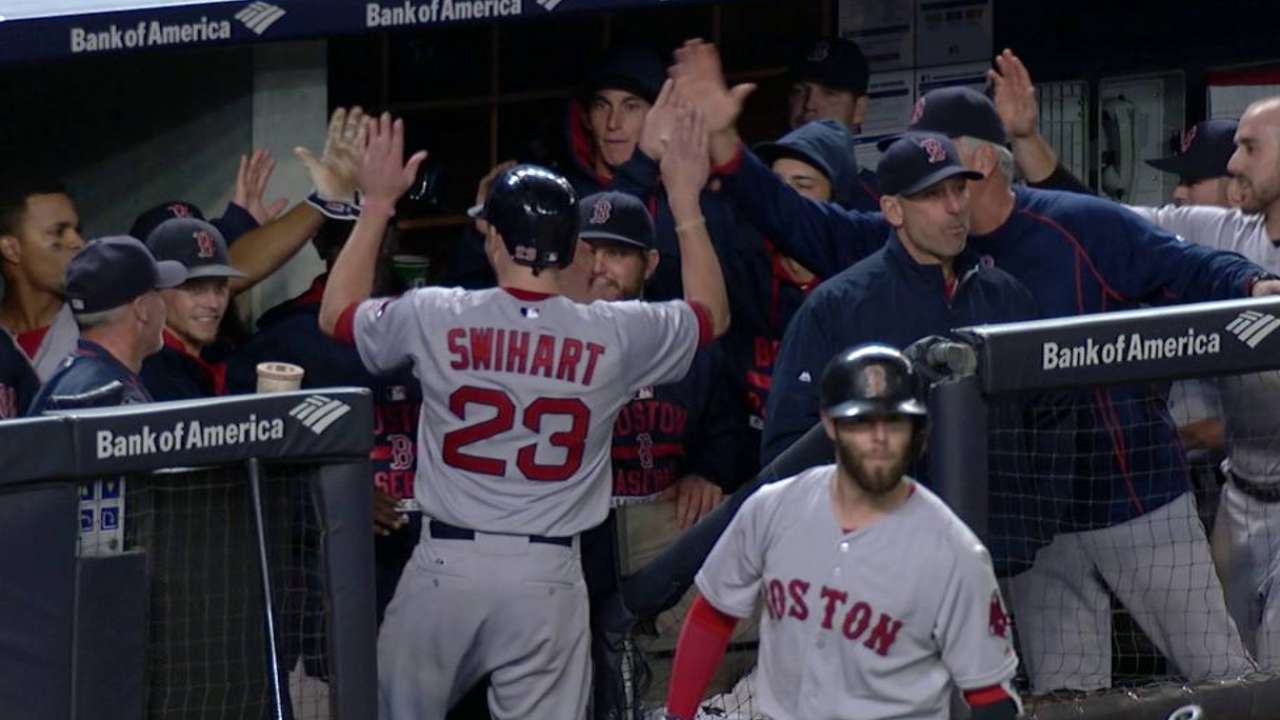 NEW YORK -- The Red Sox had just taken the lead in the 11th inning at Yankee Stadium, and Jackie Bradley Jr. wanted to get another run home with some small ball.
There were runners at first and third with one out, and Bradley told interim manager Torey Lovullo he wanted to bunt the run home.
"Jackie felt like he could execute that type of gameplan," Lovullo said after a 9-5 win by the Red Sox. "I was trying to talk him out of it, but I've learned that when a player feels strongly enough about something, just get out of the way."
In the few weeks Lovullo has managed the Red Sox, he is developing a keen sense of when to defer to his players. This was one of those situations.
"I just needed to alert the baserunner, which I did, told [third-base coach Brian Butterfield] that this could possibly happen at any time during the at-bat and Jackie was comfortable and confident that he could execute, and he did it," said Lovullo.
Bradley put down a perfect sacrifice -- a safety squeeze that scored Blake Swihart.
"Yeah, I guess I was pretty stubborn about wanting to get that run in. I didn't want to take a chance at hitting a hard ground ball somewhere and rolling two," Bradley said. "I wanted to make sure I got that run in."
Avoiding the double play turned out to be even bigger when Mookie Betts followed the sacrifice from Bradley by walloping a two-run homer.
Ian Browne is a reporter for MLB.com. Read his blog, Brownie Points, follow him on Twitter @IanMBrowne and listen to his podcast. This story was not subject to the approval of Major League Baseball or its clubs.