Drew sees concussion specialist in Pittsburgh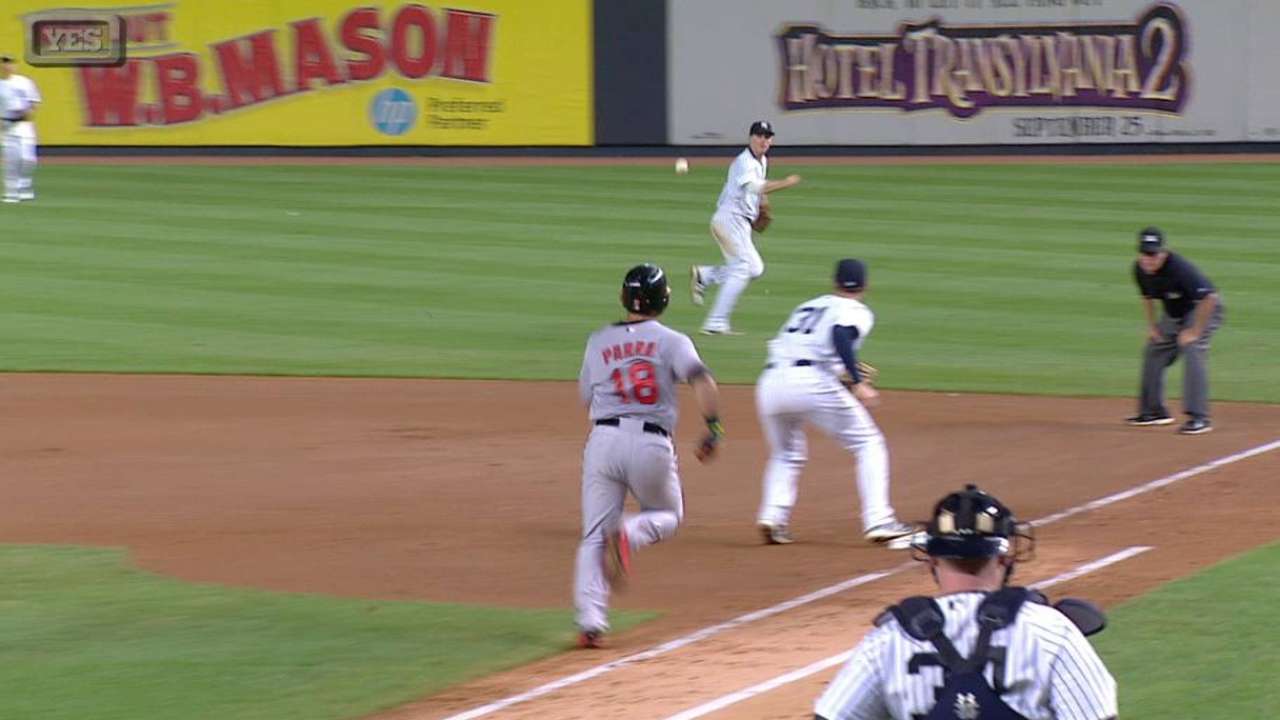 NEW YORK -- A day after Stephen Drew acknowledged that it is possible his season is over, the Yankees' second baseman traveled to Pittsburgh to be evaluated by a concussion specialist.
In 2013 while with the Red Sox, Drew was seen by Dr. Michael Collins at the University of Pittsburgh Medical Center; manager Joe Girardi said that he believed Drew was seeing the same person Wednesday. Drew said Tuesday night that he is still waiting on the results from concussion tests he had done over the last few days, but an MRI Tuesday didn't reveal any serious issues.
Drew took a ground ball to the face earlier this month when he was already dealing with some sinus issues. Consequently, his sinuses made his vestibular system, which controls his balance, more vulnerable than usual. In 2013, his vestibular system was damaged in Spring Training when he had a concussion. It took him three and half months to recover, but on Tuesday night, he still had no timetable for a possible return.
"I remember just waking up one morning and it's gone," he said of the 2013 concussion. "That's how concussions are, that's why they're scary and everybody has it different."
A discouraged Drew said Tuesday night that he hopes whatever it is he's dealing with goes away soon. To date, the dizziness and off-balance feeling hasn't gone away.
"If it's two or three days and this is gone, praise God and then I can get going," he said. "Right now, the number one step is just to get this under control and work on my everyday life, where it's constantly limiting through the day. Trying to get that resolved, and once that goes [away], we can go to the next step."
Grace Raynor is an associate reporter for MLB.com. This story was not subject to the approval of Major League Baseball or its clubs.