Hernandez brings special spark to LA offense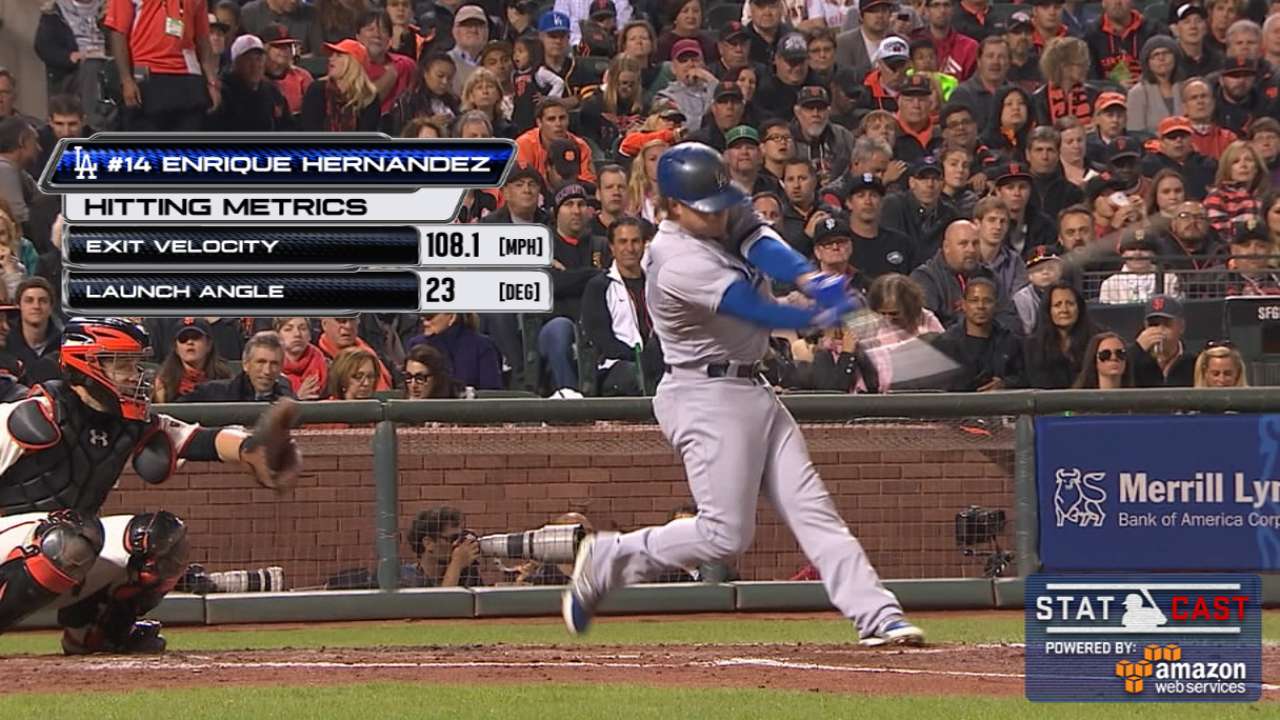 SAN FRANCISCO -- The pregame focus was on Corey Seager replacing Jimmy Rollins at shortstop, but the lineup switch that made the most difference Tuesday night was Kiké Hernandez starting in center field over Joc Pederson.
In his first start since returning from the disabled list, Hernandez homered, singled, scored twice and brought his unique energy to help fuel the Dodgers in an 8-0 win over the Giants to clinch the NL West title.
Hernandez received more attention for his "Rally Banana" persona, but don't let the clown act fool you. He returned to spearhead a clinching offensive outburst that included home runs from Justin Ruggiano and A.J. Ellis, a two-run triple by Andre Ethier and Seager reaching base for a 21st consecutive start.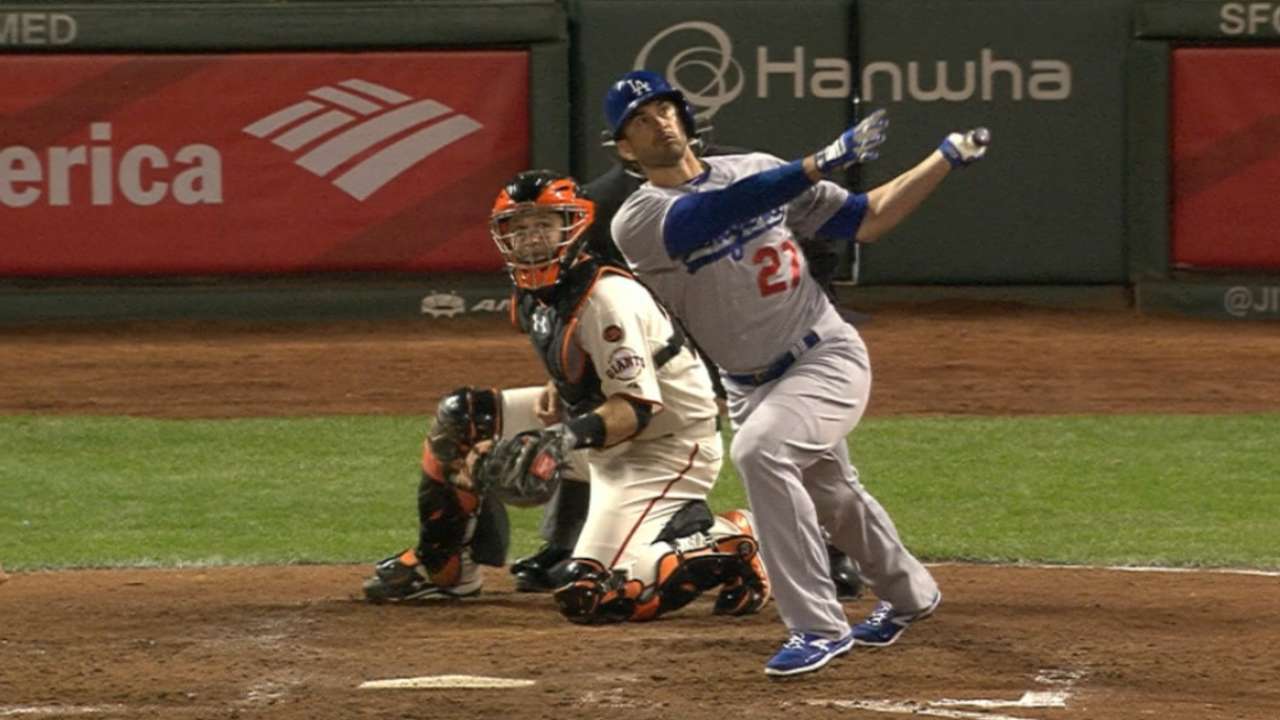 Hernandez thanked the medical department for helping him return from a strained hamstring in time to have an impact on clinching and the postseason. He also thanked the veterans on the club for embracing his outgoing personality, which he learned during a callup in Miami last year was not always the case.
• Castrovince: Unfinished business awaits after LA celebrates
"I learned from my experience in Miami, where I was a little shy and didn't show my true colors and was a little intimidated," said a beer-drenched Hernandez in the midst of the clinching clubhouse celebration. "The veterans here welcomed me. They've allowed me to be myself. I'll never forget and will always be thankful for that."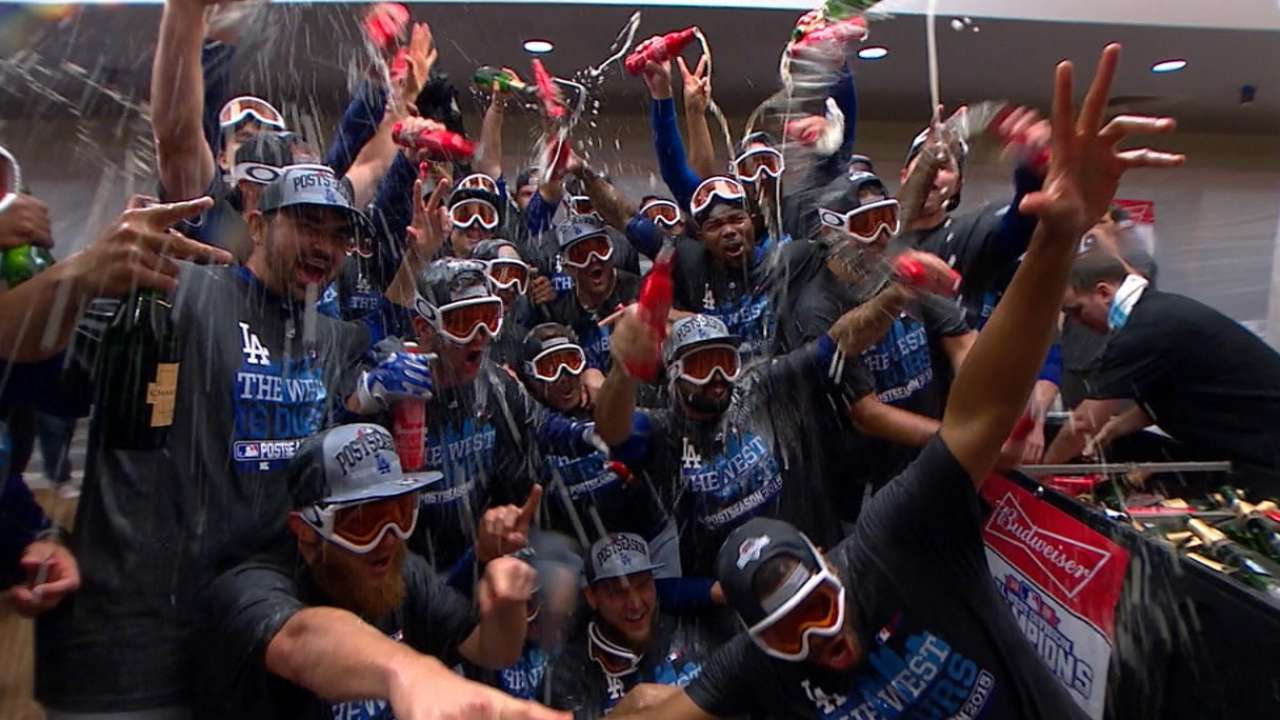 Hernandez said his confident personality has been a contributing factor to his success this year, as well as in particular Tuesday night against Giants ace Madison Bumgarner.
"It's just part of who I am," he said. "I've got respect for the guy, he's been great for a long time. But it's baseball and you can't be intimidated. We're all in the big leagues. We face aces every day."
Ken Gurnick is a reporter for MLB.com. This story was not subject to the approval of Major League Baseball or its clubs.