Kershaw's nasty curve highlights top GIFs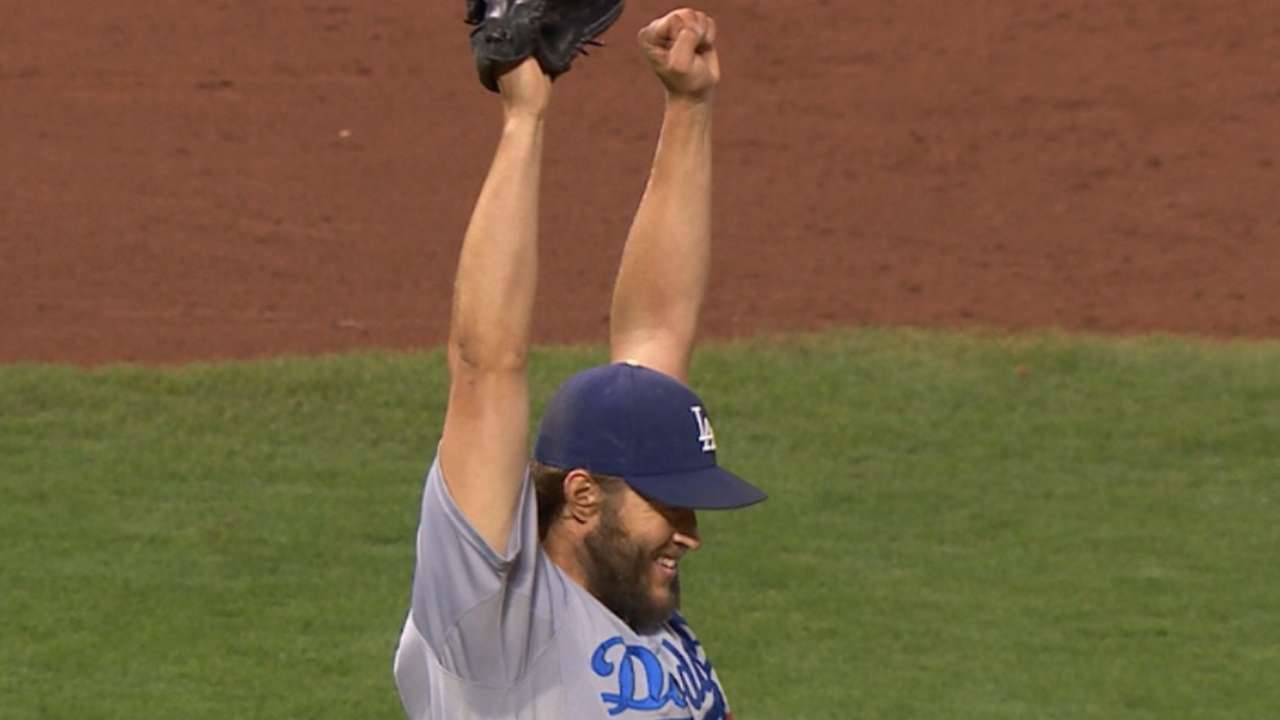 1. Kershaw's crazy curve
Clayton Kershaw unleashes a nasty curve against Jarrett Parker en route to a one-hit shutout in the division-clinching victory.
2. Rizzo joins 30 HR-30 HBP club
Anthony Rizzo becomes the second player in Major League history to hit 30 home runs and be hit by a pitch 30 times, a feat not lost on his teammates in the Cubs' dugout.
3. Pujols steals a bag
A rare sight from Albert Pujols as the veteran steals his fifth bag of the year.
4. Kershaw's final out and celebration
The Dodgers rejoice upon beating the defending champs and bringing a third consecutive National League West title to Los Angeles.
5. Kershaw K's six in a row
It was all Kershaw in this one. The Dodgers ace struck out 13 in his one-hit shutout, including six straight.
Chad Thornburg is a reporter for MLB.com. This story was not subject to the approval of Major League Baseball or its clubs.