Gosselin making the most of his opportunity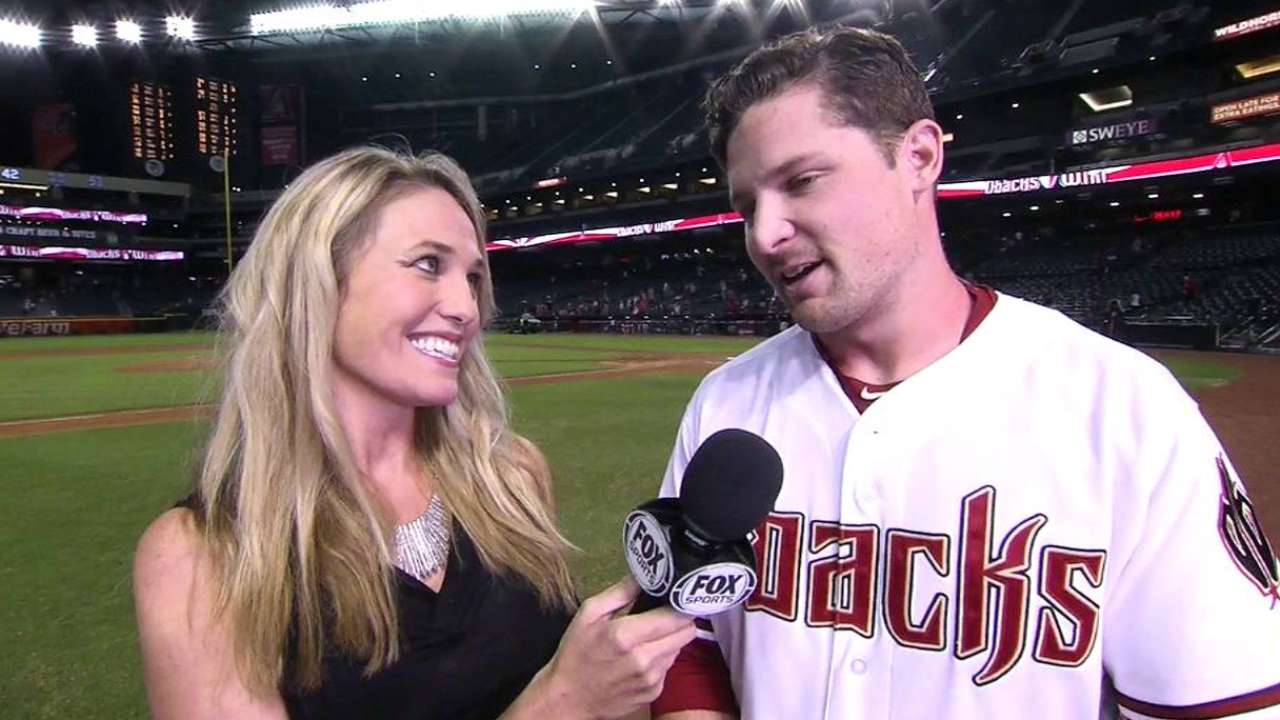 PHOENIX -- When the D-backs acquired infielder Phil Gosselin in a deal with the Braves in late June, he was on the disabled list. He was not able to play until Aug. 31, but in the span of just a few weeks, Gosselin has played himself into the conversation about the 2016 roster.
Gosselin delivered a one-out, walk-off single in the 11th inning Tuesday night to lead the D-backs past the Rockies, 4-3.
In 56 plate appearances for the D-backs this month, he has hit .265 and his ability to play second, third and a little shortstop make him an intriguing player for a National League team.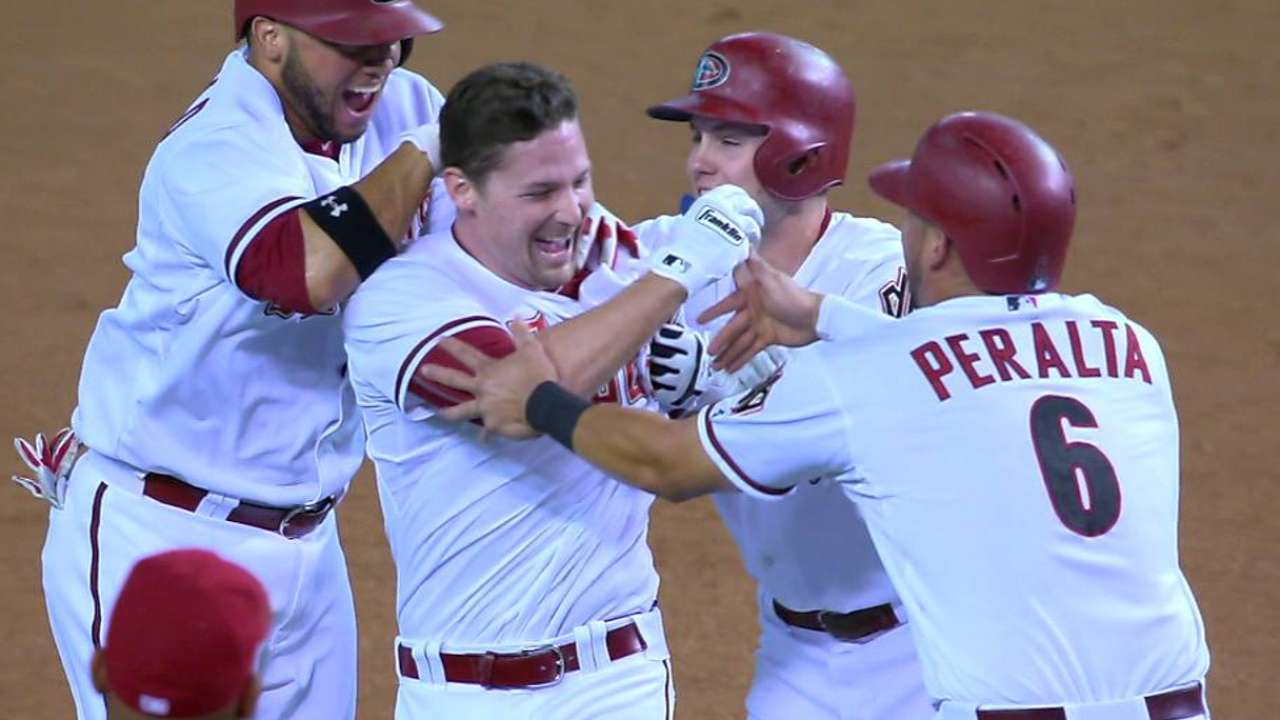 "He's done a nice job," D-backs manager Chip Hale said. "Goss has got a very workable swing as a Major Leaguer. He's got a short swing, he's got really good pitch recognition, he's got good recognition of the strike zone, knows what he wants to do. So he can hit up here. He could be a very valuable piece for us."
Hale had the confidence to send Gosselin up to bat for the left-handed hitting Jake Lamb against southpaw Christian Friedrich with the bases loaded Tuesday. Gosselin managed to hit a grounder to the right side through the drawn in infield to score Paul Goldschmidt from third.
"Anytime you can come through, I think it's big," Gosselin said. "We're trying to finish the season out strong and set the tone for next year because I think everybody is seeing the direction we're headed in, and we're going to have a very good team next year. Just to be able to help out and get a win for the team is awesome. Especially when you're still the new guy a little bit."
Steve Gilbert is a reporter for MLB.com. Read his blog, Inside the D-backs, and follow him on Twitter @SteveGilbertMLB. This story was not subject to the approval of Major League Baseball or its clubs.