Hamels battles, thankful for lift from bats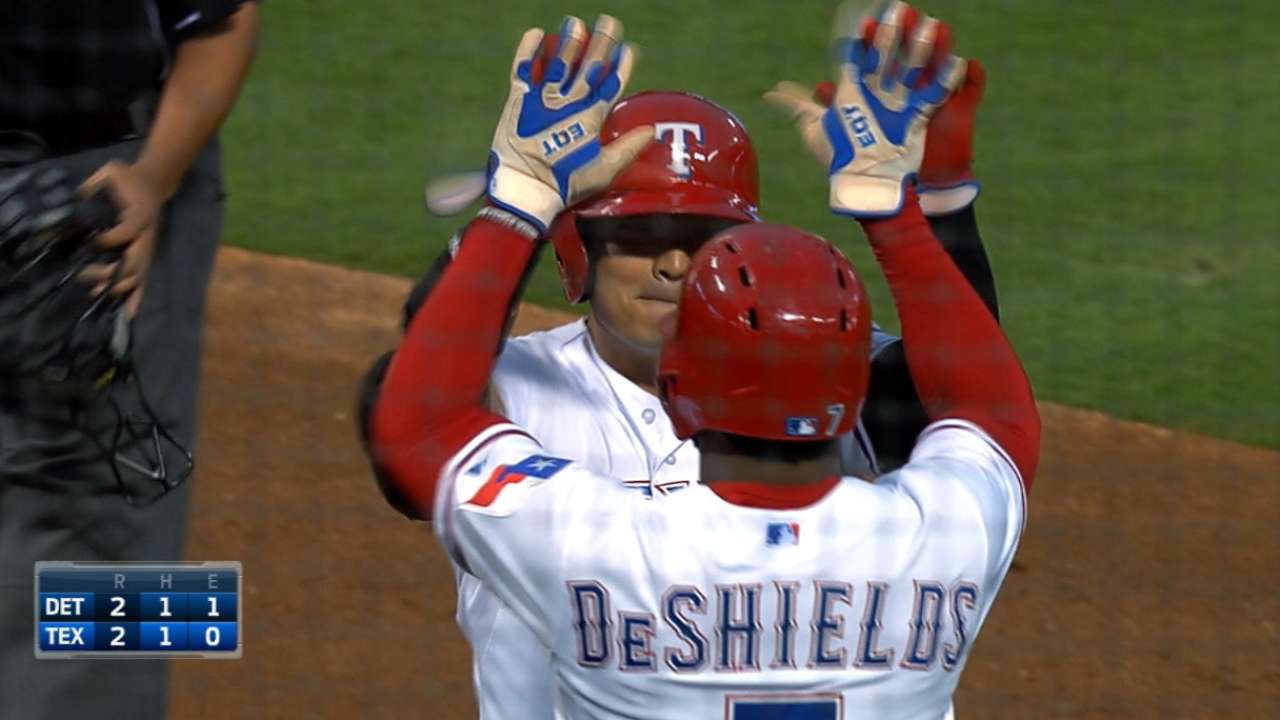 ARLINGTON -- Cole Hamels was supposed to come in and save the Rangers on Tuesday night, but his teammates wound up saving him in a 7-6 win over the Tigers.
Riding a three-game losing streak and hanging on to a thin lead over the Astros in the AL West, the Rangers hoped Hamels, their left-handed ace, would put a stop to their slide.
Hamels usually doesn't require much run support -- he is 20-2 since 2014 when his team scores at least three runs for him -- but he needed every run his offense gave him vs. Detroit. Hamels allowed all six Tigers runs in six innings, the most runs he's allowed and the fewest innings he's pitched in a start as a Ranger.
"It's not what you want to be able to do at this time," Hamels said. "Especially with the way things have been going and the way I've been feeling, not to be able to go out there and put up the type of performance I would expect. It's a team game and these guys came up huge and I can't be more thankful for that."
The Rangers are now 9-0 in Hamels' last nine starts, but none was more difficult for him than Tuesday night's victory. Hamels hadn't allowed more than four earned runs in any of the previous eight Rangers wins he started.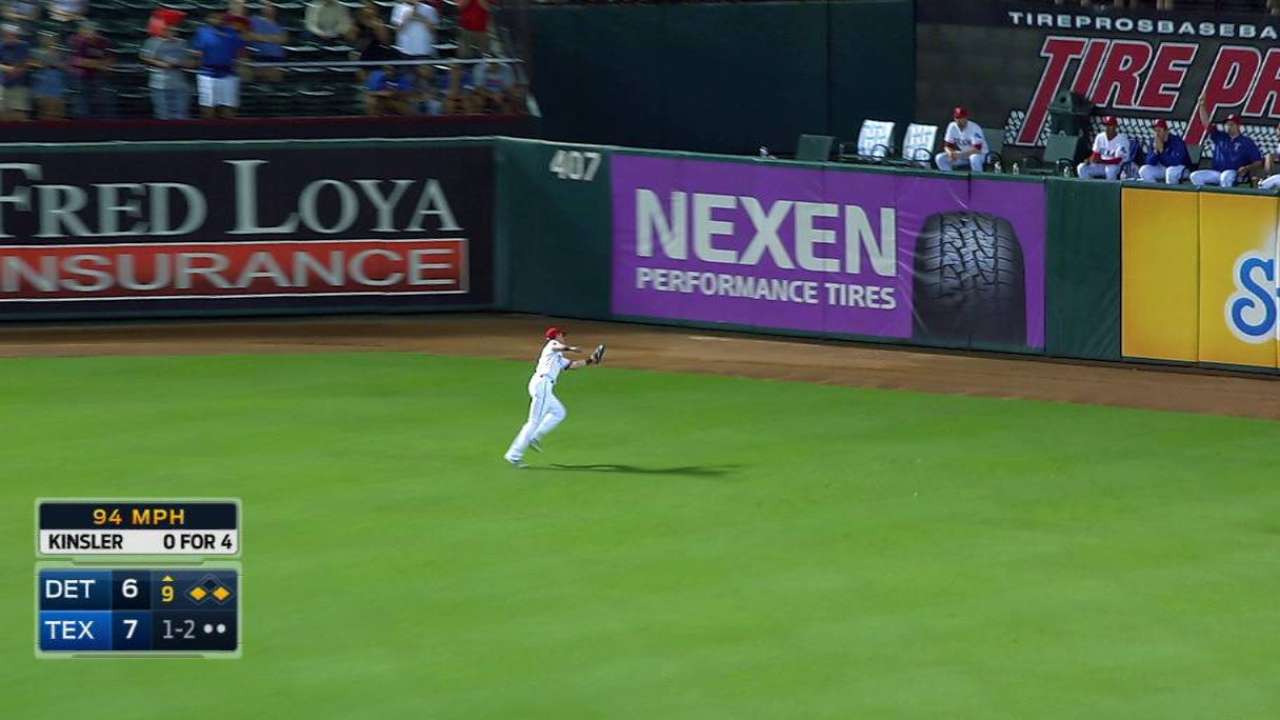 Hamels allowed two runs each in the first three innings Tuesday. He righted himself with a 1-2-3 fourth and then, after the Rangers got him a 7-6 lead in the bottom of the fourth, Hamels retired six of the next seven batters to earn the win.
Hamels struck out eight Tigers, including three of the final four hitters he faced in the sixth. He said the main adjustment he made before the fourth was to keep it simple.
"I was trying to go back to that mentality and relax a little bit and let everything happen," Hamels said.
Every time Hamels did get in trouble, he did so with two outs. In the first, he walked Miguel Cabrera with two outs and then allowed a two-run homer to J.D. Martinez.
He allowed two more runs in the second when Bryan Holaday hit a two-out solo homer and Anthony Gose singled, stole second and scored on Rajai Davis' single.
In the third, Hamels struck out the first two Tigers hitters before walking J.D. Martinez, hitting Andrew Romine with a pitch and surrendering an RBI single to Jefry Marte and an RBI double to Dixon Machado.
"You want to be able to go out there and put up good numbers and get guys out quickly and sometimes when you try to do that you're overdoing it, you're pushing and you're not able to be the type of pitcher that you're capable of being," Hamels said.
Hamels will likely make one more start this season, in Sunday's regular-season finale against the Angels, but if the Rangers clinch the division title before then, his next start could be in the postseason.
Dave Sessions is a contributor to MLB.com. This story was not subject to the approval of Major League Baseball or its clubs.