MLB.com Columnist
Marty Noble
Torre shares memories at Yogi's funeral
Many former players, coaches gather to honor Yankees Hall of Famer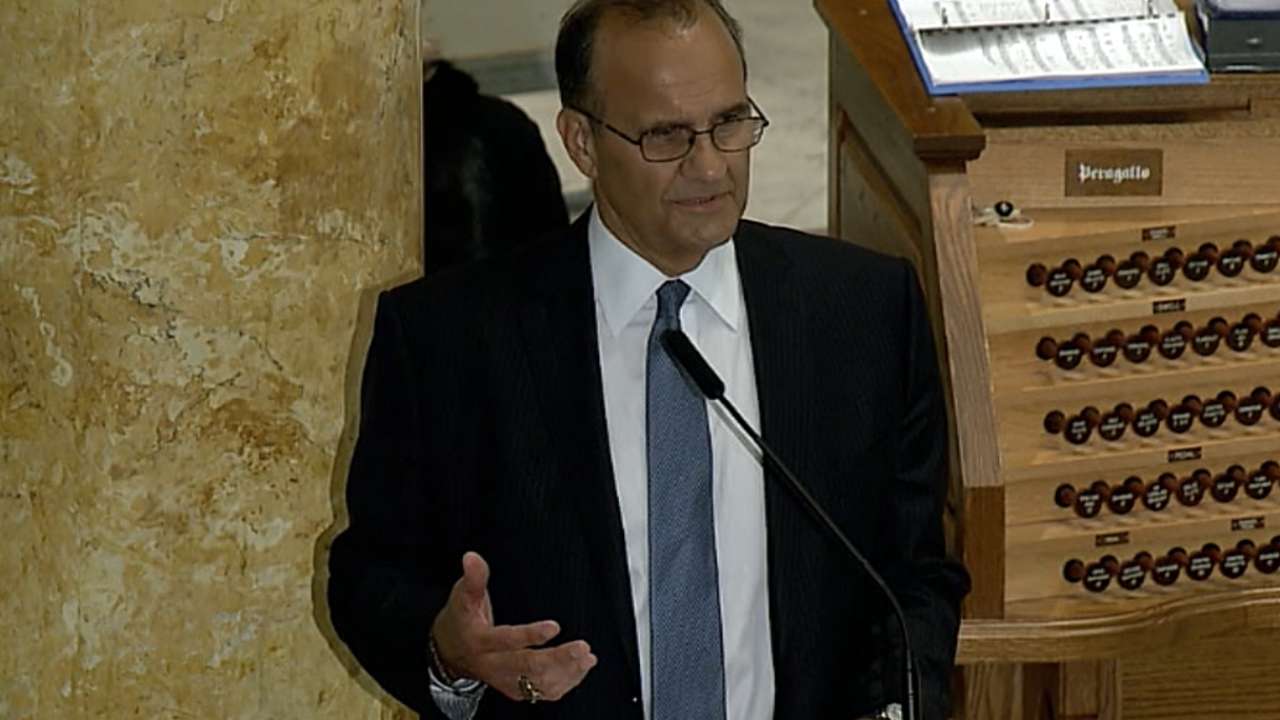 Montclair, N.J. -- Yogi Berra was without even the slightest pretense. An anecdote Joe Torre shared during his splendid eulogy Tuesday morning said as much. Torre noted that while he was managing the Yankees, Berra made every Spring Training trip, even the seemingly endless trip from Tampa to Fort Myers, Fla.
"We'd drive and follow the [team] bus," Torre said. The passengers included Berra, the late Don Zimmer, Mel Stottlemyre and Ron Guidry. "At that time, Yogi was the same age I am now [75]. I can tell you, you don't pass up bathrooms very often. Well, we had to stop, and Yogi was out of the car quick. He just walks into a 7-11 and asks, 'Where's the men's room?' He's in his uniform, No. 8, walking into a 7-11.
"Absolutely priceless."
* * * *
Torre says he can't recall the specifics of his first meeting with Berra. "I don't think we were formally introduced. I was a first baseman [with the Cardinals] and he was the Mets' first-base coach. By the second inning, I thought we were good friends."
* * * *
Dale Berra, the youngest of Yogi's three sons, spoke first and briefly at the church and made a point of mentioning Joe Garagiola, the former NBC-TV baseball announcer and big league catcher who had grown up with Berra on Elizabeth Street in St. Louis. "Friends for 85 years," the son said. Late Hall of Fame announcer Jack Buck also lived on Elizabeth, subsequently renamed Hall of Fame Place.
Garagiola, 89, was unable to travel and didn't attend the mass for Berra.
Dale also said his dad had known for two weeks before his death that he was "in the on-deck circle of life."
* * * *
Torre also noted Berra's Midas Touch and recalled how he had debated with himself "what thing to take West" as he packed for the Yankees' trip to Oakland after they had lost the first two games of the best-of-five American League Division Series in 2001. He had a variety of caps from the days that followed the 9/11 attacks, from the New York City Police and Fire Departments and so many other services.
The one he chose was one from Yogi's museum, with these words: "It ain't over till it's over." The Yankees won the next three games.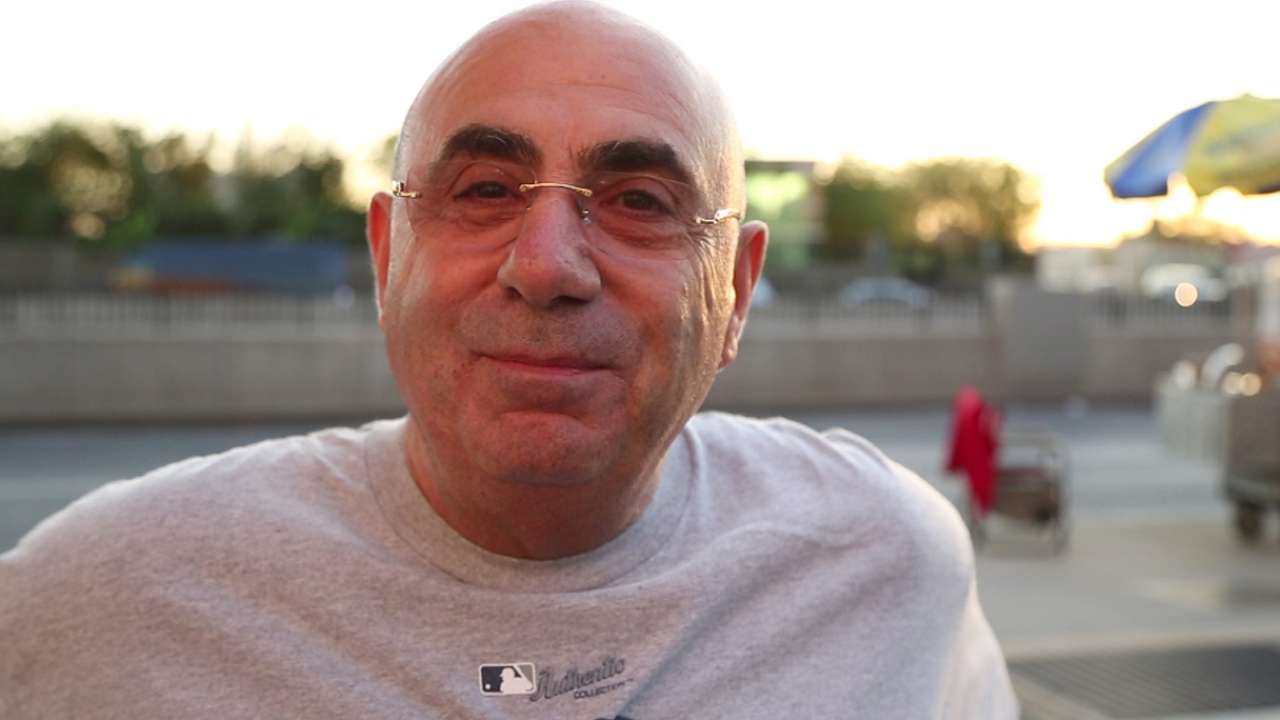 Marty Noble is a columnist for MLB.com. This story was not subject to the approval of Major League Baseball or its clubs.