Niese takes lesson from bullpen appearance
Trying to make postseason roster as reliever, lefty allows one run in 1 2/3 innings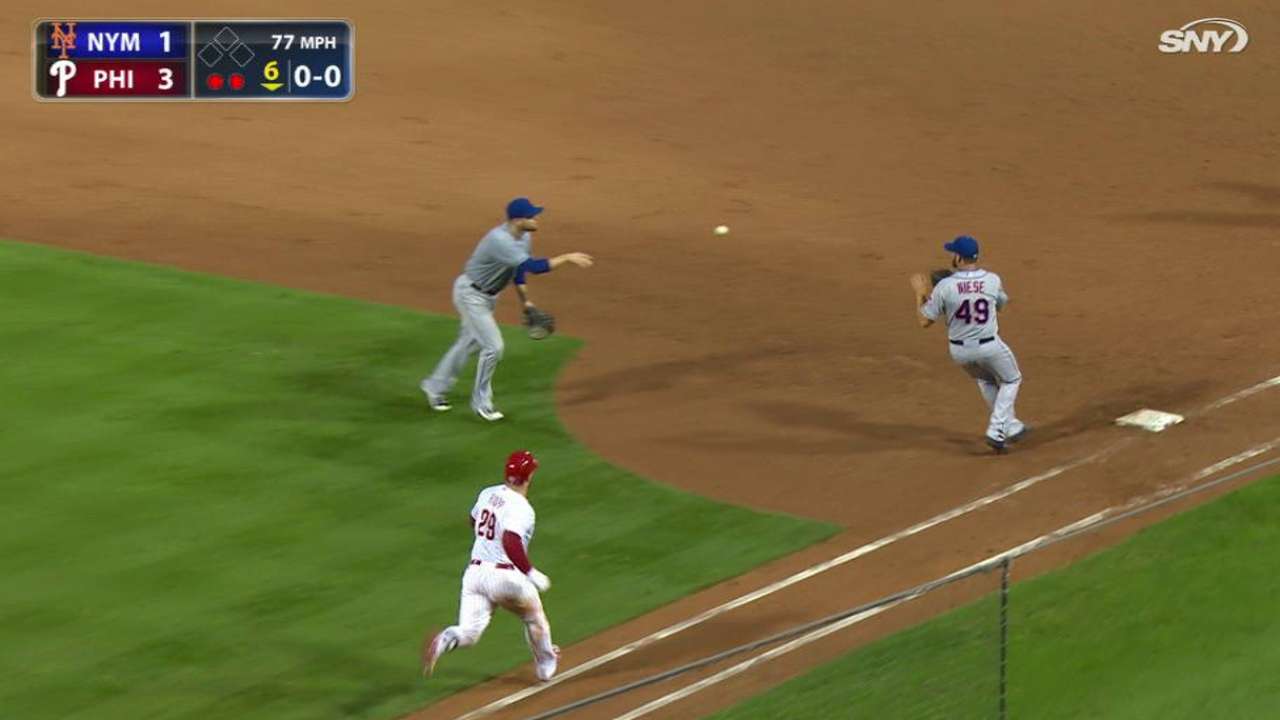 PHILADELPHIA -- In the bullpen, Jon Niese knows, he will not see opposing batters more than once in a game. In the bullpen, Niese now understands, he will not need to vary his repertoire to any great extent.
Consider it a lesson learned for Niese, who bemoaned "getting cute" Tuesday in his first relief appearance of the season and just the second of his career. Two singles against Niese in the seventh inning of the Mets' 4-3 loss to the Phillies resulted in an inherited run, the only one that Niese allowed in 1 2/3 innings. The Mets' home-field advantage lead for the National League Division Series is one game over the Dodgers, who defeated the Giants on Tuesday night to win the NL West. The Mets hold the tiebreaker in that race.
"You expose a weakness and you don't really have to trick anybody," Niese said. "As a starter, you have to face them three times. Here, you only go through a lineup maybe once, if that. You just go with what works. It's going to be a learning process. It's going to be something I'm going to have to get used to. But it was a good step today."
Unlike Bartolo Colon, who took the loss Tuesday and is still ostensibly a member of the rotation, Niese has already accepted his bullpen assignment for October. That does not necessarily mean he will be in the postseason 'pen; the Mets will spend their final five regular-season games evaluating him, hoping to use him on back-to-back nights this week. But it does give Niese, one of the longest-tenured Mets, a chance that he otherwise would not have had to make the roster.
"I want to see how he's going to go about getting some guys out," manager Terry Collins said. 'It might be a little different in relief. Is he going to throw strikes? Is he going to try to pitch like a starter?"
One thing that does not worry the Mets is Niese's ability to loosen quickly. Though the team gave him a bit of notice in Tuesday's game, it was significantly less warmup time than he received as a starter. Niese said he felt plenty comfortable with the process, responding with "really good stuff."
His outing started out inauspiciously, with a Cody Asche single up the middle. But Yoenis Cespedes threw out Asche attempting to stretch his hit into a double, and Niese retired his next four batters in succession.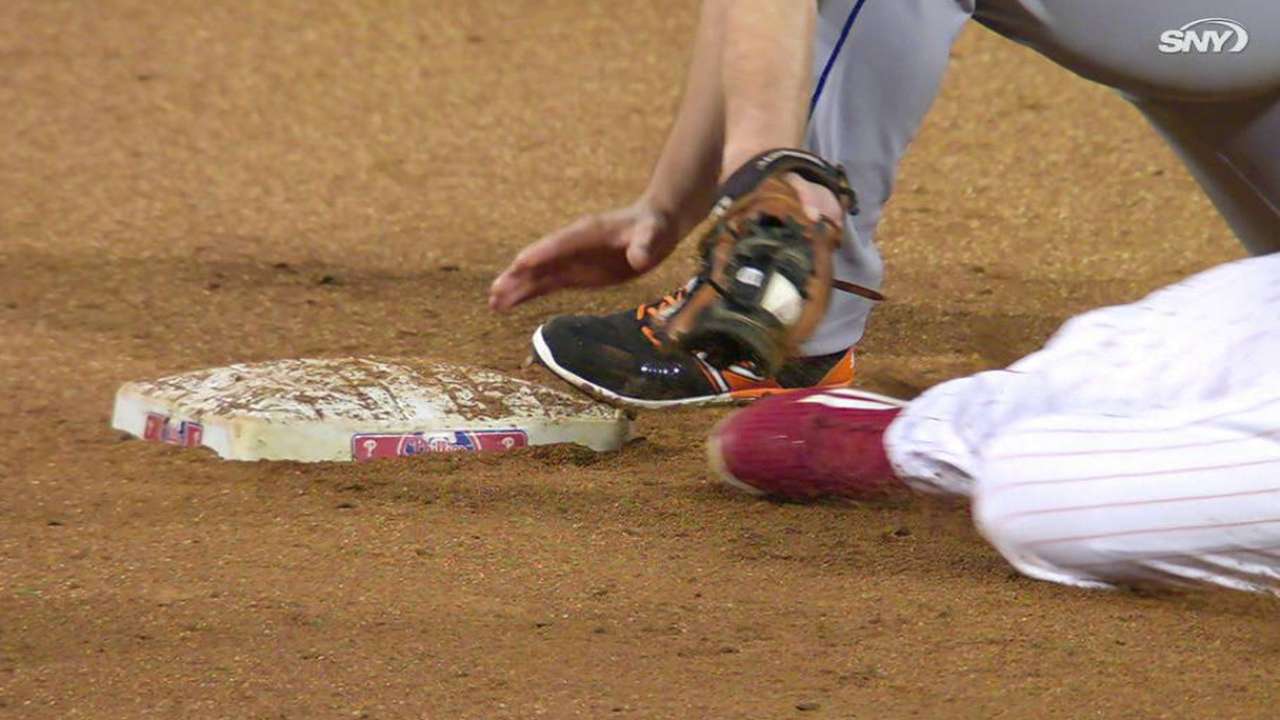 Just when it looked as if Niese would cruise through a second inning, taking to this relief role nicely, a pair of two-out singles ended his night. Reliever Erik Goeddel then gave up an RBI single to his first batter, Aaron Altherr, putting an earned run on Niese's line.
"I just need to stick with what works," Niese said, "and not throw pitches I have no business throwing."
Anthony DiComo is a reporter for MLB.com. Follow him on Twitter @AnthonyDiComo and Facebook, and listen to his podcast. This story was not subject to the approval of Major League Baseball or its clubs.