Zito excited to make one more start
A's lefty hasn't made it official, but likely to retire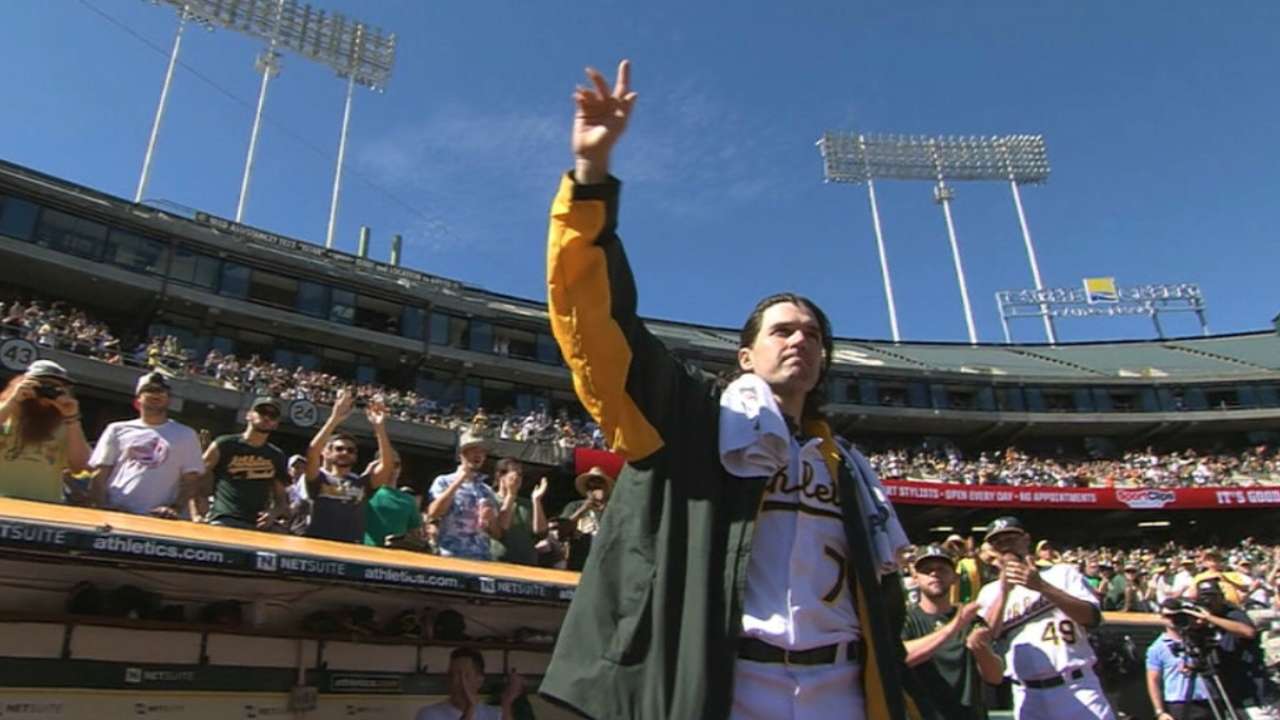 ANAHEIM -- Before A's lefty Barry Zito could seek out Bob Melvin to inform his manager he'd be up for another start after Saturday's showdown with fellow Big Three member Tim Hudson went awry, Melvin beat him to it.
"Obviously I didn't throw the ball the way I wanted Saturday, so I wanted to come up and tell him, 'Hey man, if you have a slot available and you need a guy, I'm all in for a start,'" Zito said Tuesday. "Before I could even do that, he called me into his office Sunday morning and just pointed to the schedule where it said, 'Anaheim, 4 p.m.' He said, 'How does this sound?"
Zito's eyes widened.
"I was like, 'Yeah, let's do it,' he said. "I thought I had made my last start, which is why I was so frustrated after that. I was definitely going to say, 'Hey, I'm hot in the bullpen.' I didn't just want to sit around for the week, so the fact I'm getting a start is so cool."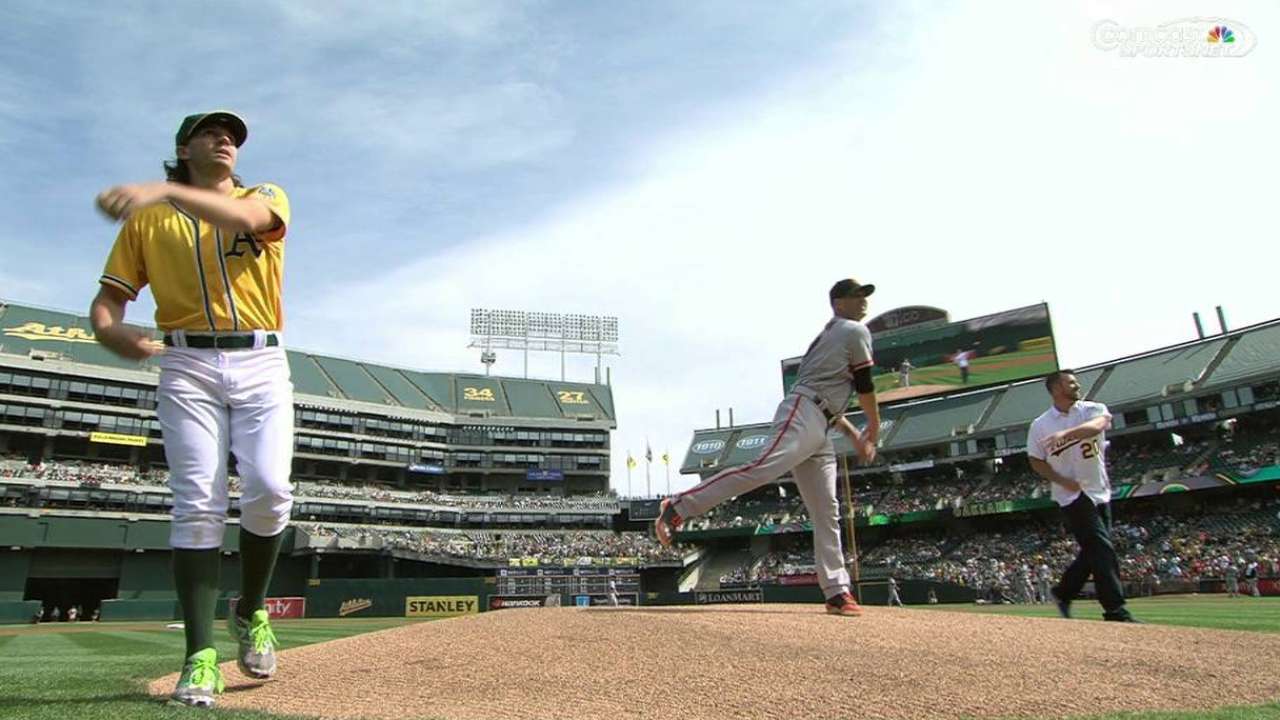 Zito, who will be opposed by Garrett Richards in Wednesday's finale in Anaheim, will be making what will likely be the final start of his career just a couple of hours from where he grew up in San Diego. He'll have an intimate circle of family and friends on hand for the affair, which might not have included Zito had he thrown up zeros Saturday.
Instead, he allowed the Giants four runs on six hits in two-plus innings in his first big-league start since September 2013.
"I probably would've been good," Zito said. "I think it was just hard, because I wanted to enjoy the festivities and get into that whole thing, but at the same time, you've got to compete. So it was a different situation. I had never been a part of something where there's so much focus on a player. There was part of me that wanted to soak it in as a fan Saturday, so I look forward to getting back out in a kind of focused situation here."
Retirement may soon follow.
"I haven't made anything official, but I know where my mindset was for the nine days before I came back," he said. "I was really enjoying being with my family and starting to do some music and things like that, so I can't say for sure, but I sure know I was enjoying my life without knowing that training was coming around the corner three weeks later."
Jane Lee is a reporter for MLB.com. Read her blog, Major Lee-ague, and follow her on Twitter @JaneMLB. This story was not subject to the approval of Major League Baseball or its clubs.