Seager starts at short over Rollins vs. Giants
'Corey gives us the best chance to win,' Mattingly says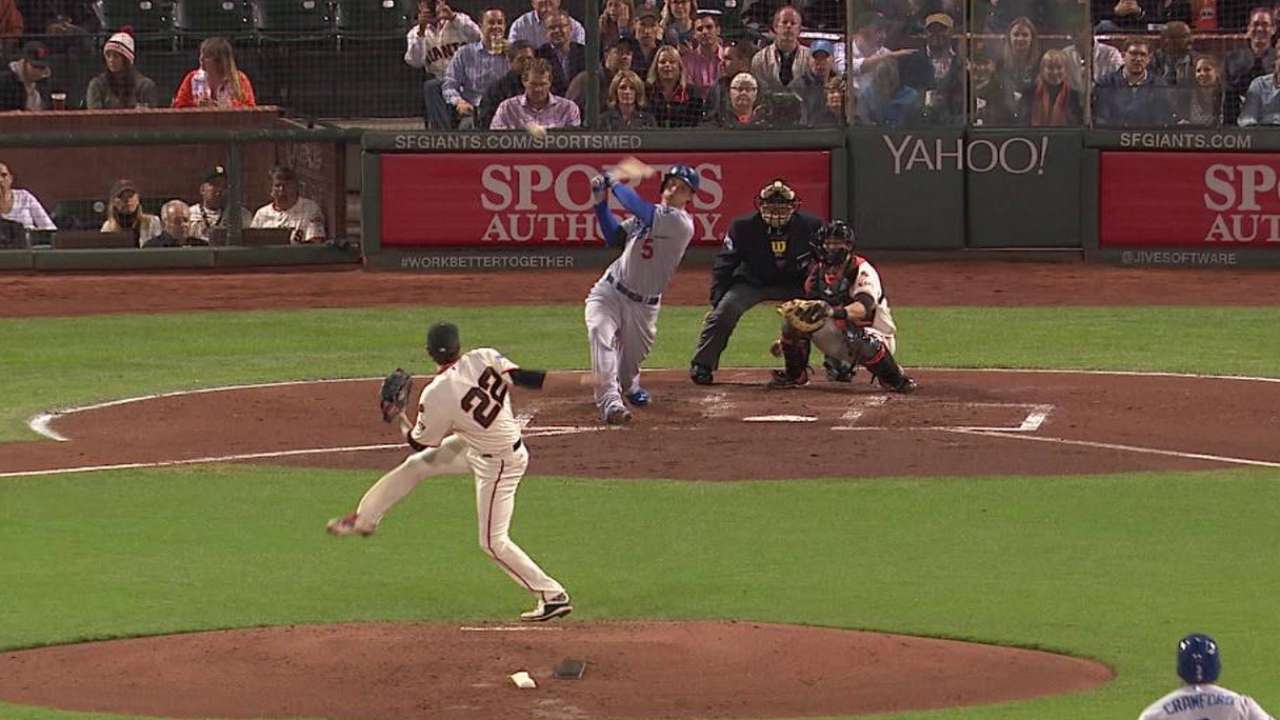 SAN FRANCISCO -- Dodgers manager Don Mattingly wouldn't say the mantle of starting shortstop had been officially passed from Jimmy Rollins to rookie Corey Seager on Tuesday, but his starting lineup did.
Mattingly started the left-handed hitting Seager against San Francisco left-handed ace Madison Bumgarner in the Dodgers' 5-4, NL West-clinching win, then offered his standard explanation when he doesn't want to explain a starting lineup decision.
"I'm not thinking about tomorrow's lineup," Mattingly said. "Today's decision is that Corey gives us the best chance to win at short. He's been really good, I don't think there's any denying that."
Mattingly said he met with Rollins to explain the decision.
"It's definitely a conversation, that's for sure," he said. "Out of respect to him and his career, what he's done and also I feel like he's been a huge part of the club, where we are now. His leadership not only in the middle of the diamond but in the clubhouse. He's been a rock.
"Nothing like this is ever easy. I have a ton of respect for who Jimmy is. You don't do this and not get attached to guys and love who they are and what they bring and have respect for how hard it is to do what they do."
Mattingly conceded that had Rollins not jammed his right index finger on Sept. 6, providing Seager with immediate playing time at shortstop, "we might not be having this conversation."
"Opportunity knocks," he said.
Mattingly said Seager has been able to hit effectively against left-handers because of his hitting approach.
"He's flat through the strike zone," he said. "He seems to pick up spin early, that always helps. He sees spin from the left side, when the ball moves away from you. He uses the whole field, that's one of the things you like about Corey."
Ken Gurnick is a reporter for MLB.com. This story was not subject to the approval of Major League Baseball or its clubs.