Franco could rejoin Phillies for final series
Third baseman has been out since August due to a fractured left wrist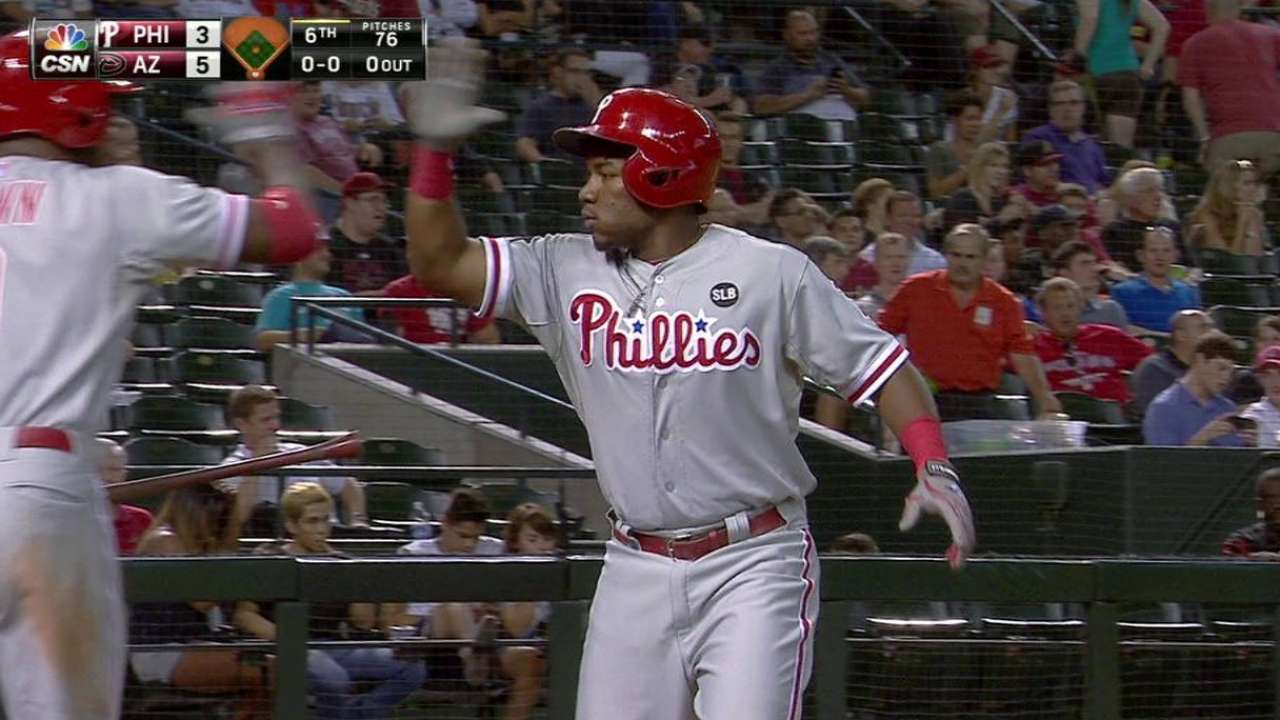 PHILADELPHIA -- Phillies third baseman Maikel Franco should return to the team this weekend "if all goes well," manager Pete Mackanin said Tuesday.
Franco, who has not played since Aug. 11, when he got hit with a pitch and fractured his left wrist against the D-backs, appeared in his second rehab game at the Phillies' facility in Clearwater, Fla., on Tuesday, and he was slated to play again Wednesday.
Mackanin noted that the 23-year-old rookie was feeling fine swinging the bat. Unless there are any complications, Mackanin anticipated Franco rejoining the team Thursday and being available for its final three-game series of the season this weekend against the Marlins.
The Phillies and Mackanin view the opportunity for Franco to rejoin the club before season's end as a good way for him to tune up before he plays winter ball. Franco was hitting .277/.340/.490 with 13 homers and 48 RBIs in 77 games this season before the injury.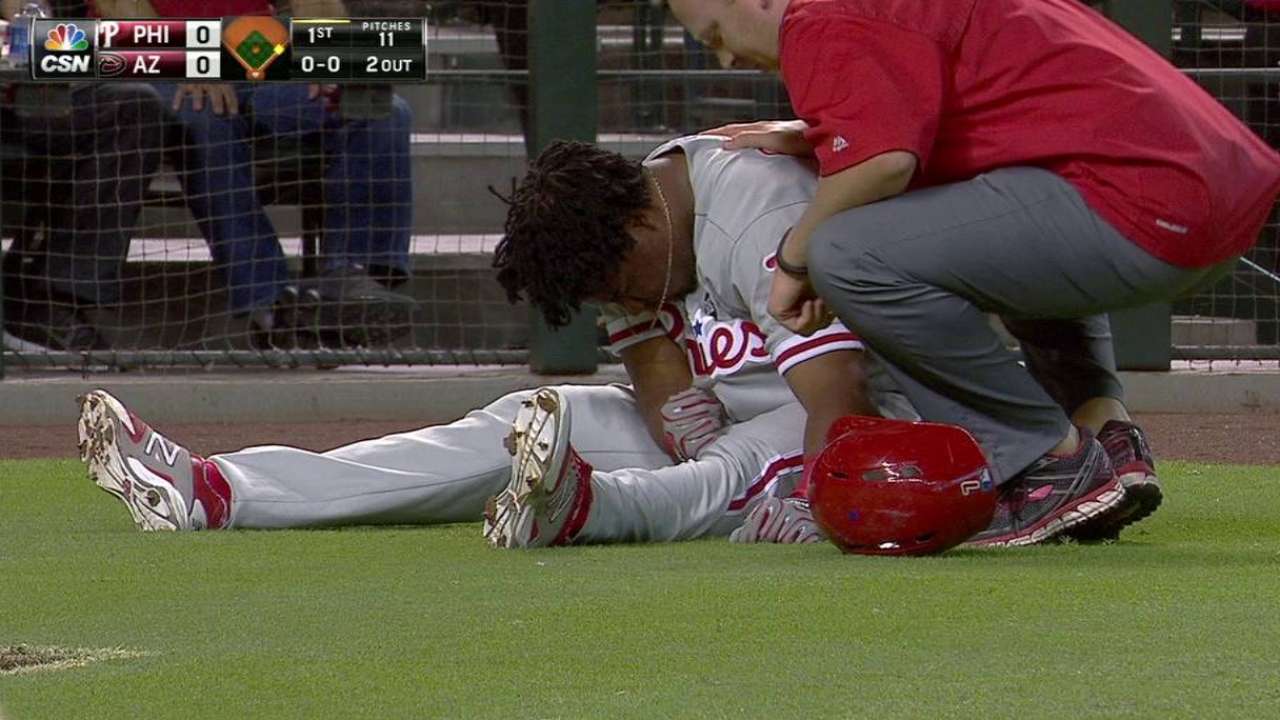 "If he was feeling pain, we wouldn't have him swing the bat," Mackanin said. "There's obviously no pain, and I think it'd be good for him to finish up playing the last three games of the season, feeling good leaving here to go play winter ball and into next season."
Mackanin added that he's been able to view video of Franco and said that he has been "swinging the bat with authority."
Worth noting
• Andres Blanco was not available for Tuesday night's game against the Mets due to the birth of his child. Blanco's wife gave birth to a baby boy on Monday, and the infielder will return to the team Wednesday, Mackanin said.
Stephen Pianovich is a contributor to MLB.com. This story was not subject to the approval of Major League Baseball or its clubs.