Dipoto wants McClendon to share his vision
New Mariners GM will spend time with manager to quickly determine future with club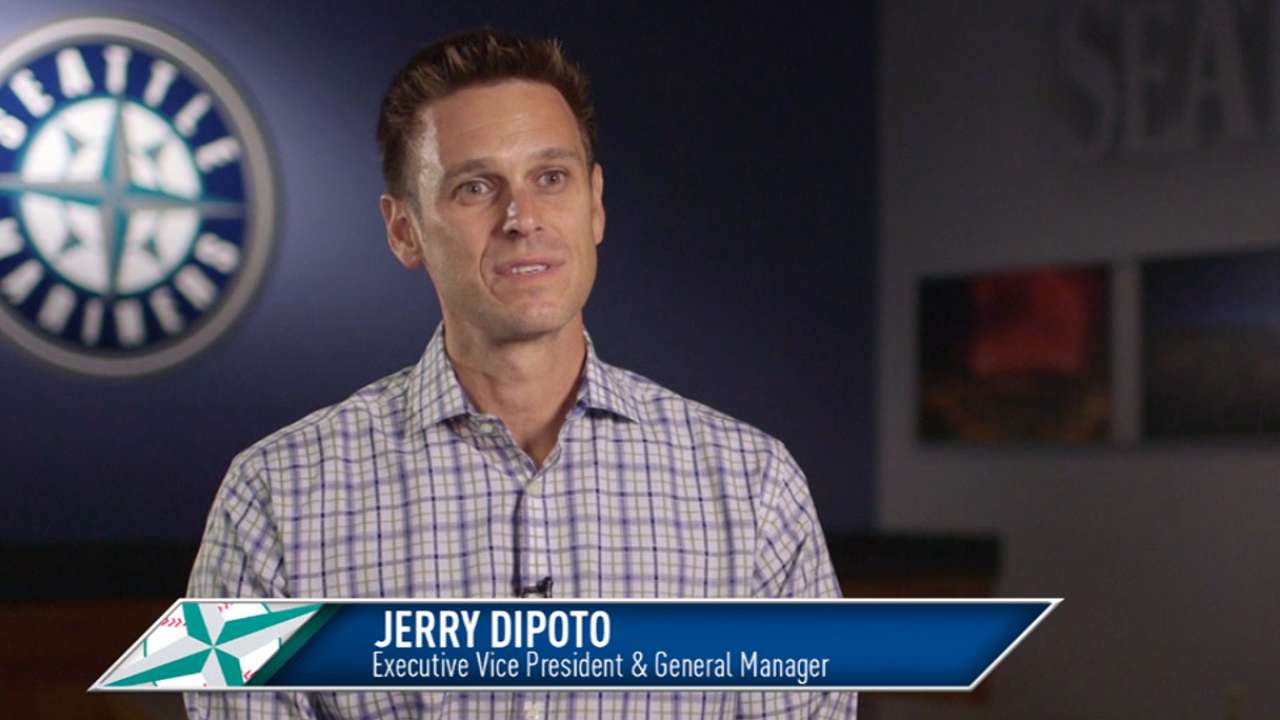 SEATTLE -- Among the first orders of business facing new Mariners general manager Jerry Dipoto will be determining whether manager Lloyd McClendon is a good fit going forward. And Dipoto said that process will move quickly.
McClendon and Dipoto met for about two hours on Monday, before official word was even released that the 47-year-old was taking over the team's front office. They'll continue to meet this week as Dipoto determines whether the two are on a similar page.
• Dipoto: Mariners' GM post a 'dream job'
That's an important issue for Dipoto, who resigned from the Angels on July 1 in large part because of issues with long-time manager Mike Scioscia.
"My time yesterday with Lloyd was great," Dipoto said. "Lloyd is a great baseball guy. He's been around the game a long time. I've come across Lloyd many times in our career journeys, but I've never spent much time with him. So I think the fair answer to that question is this week will be a very important one for Lloyd and I to spend time together.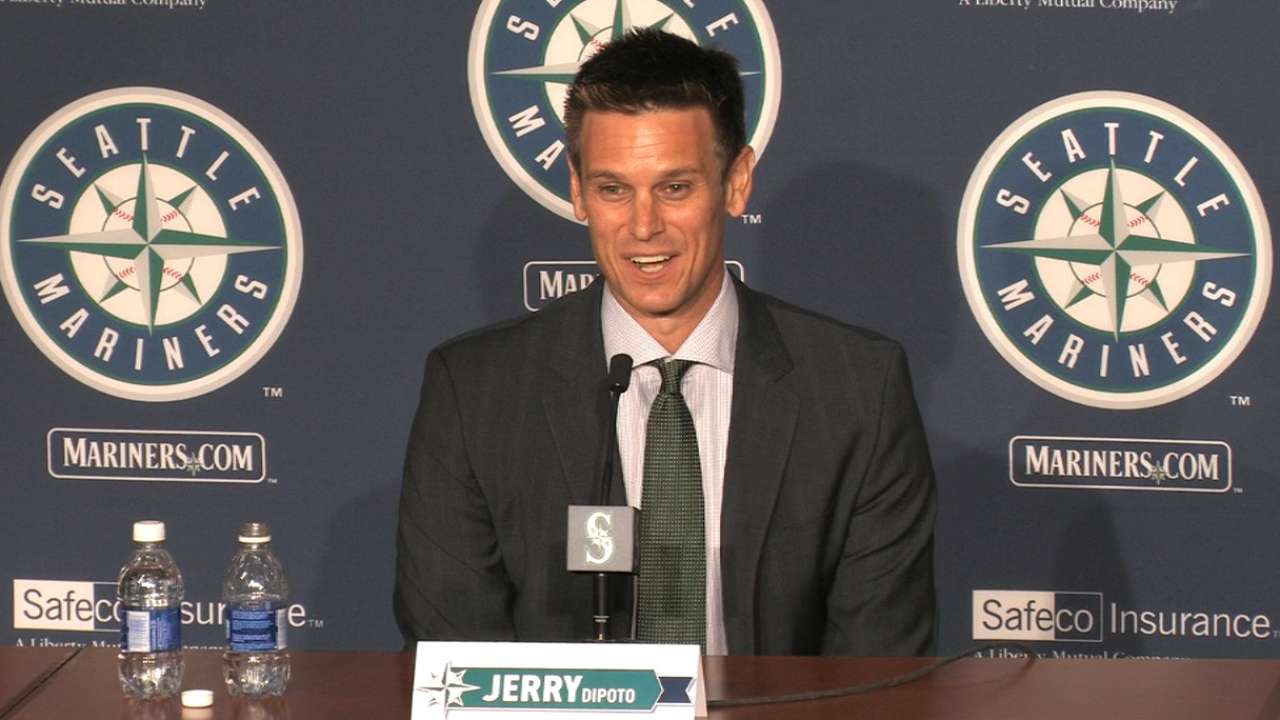 "We decided that we'll spend time each day to sit down and talk and mostly get to know one another's baseball, for lack of a better way to put it. Personality-wise, I think we both found out yesterday, we're not going to have a problem getting along. We seemed to hit it off pretty good. That doesn't scare me in the least.
"Lloyd is a good person. He's had a challenging career path to get here and deserves consideration for anything moving forward. But the best marriages are ones where you fall in love and get married rather than somewhat arranging it from a thousand miles away. So we will take the time to get to know one another, and I look forward to that."
Dipoto said his issues in Anaheim don't lead him to thinking he needs to bring in "his own guy" to manage a club, but did reinforce the need for a cooperative situation.
"To have someone that I believe in, that I trust and who trusts me and believes in what I'm doing is terrifically important, and I think that's the foundation to all that you do," he said. "In this game and particularly the position I hold, you communicate up and down and laterally. And to me, the manager of the Major League team more than any other, is a partner.
"We are partners in what we do and building an organization and trying to create a dynamic that puts players in a position where they can succeed day in and day out. That's his job and that's my job and when we do it together we'll succeed. When there's a divide, there'll be problems.
"Over the course of the next week or so, we'll get to know each other better and I'm sure we'll be more comfortable answering that question, sooner rather than later."
McClendon, who has gone 161-158 in two seasons with Seattle, said he felt Monday's initial meeting went well. But he fully understands the situation.
"I'm under contract to manage next year, and hopefully I'll manage the club," McClendon said. "So beyond that … if you're looking for security in this game, you're in the wrong business. That's me and every other manager."
CEO Howard Lincoln and team president Kevin Mather both have expressed support for McClendon, but they also indicated it will be completely Dipoto's decision.
"Jerry is looking at this thing the right way, which is to get to know Lloyd, spend time with him and then make a decision after he's gathered all of the facts," Lincoln said. "Whatever decision he makes, I will support."
Greg Johns is a reporter for MLB.com. Follow him on Twitter @GregJohnsMLB, read his Mariners Musings blog, and listen to his podcast. This story was not subject to the approval of Major League Baseball or its clubs.