Dodgers feel good despite delayed celebration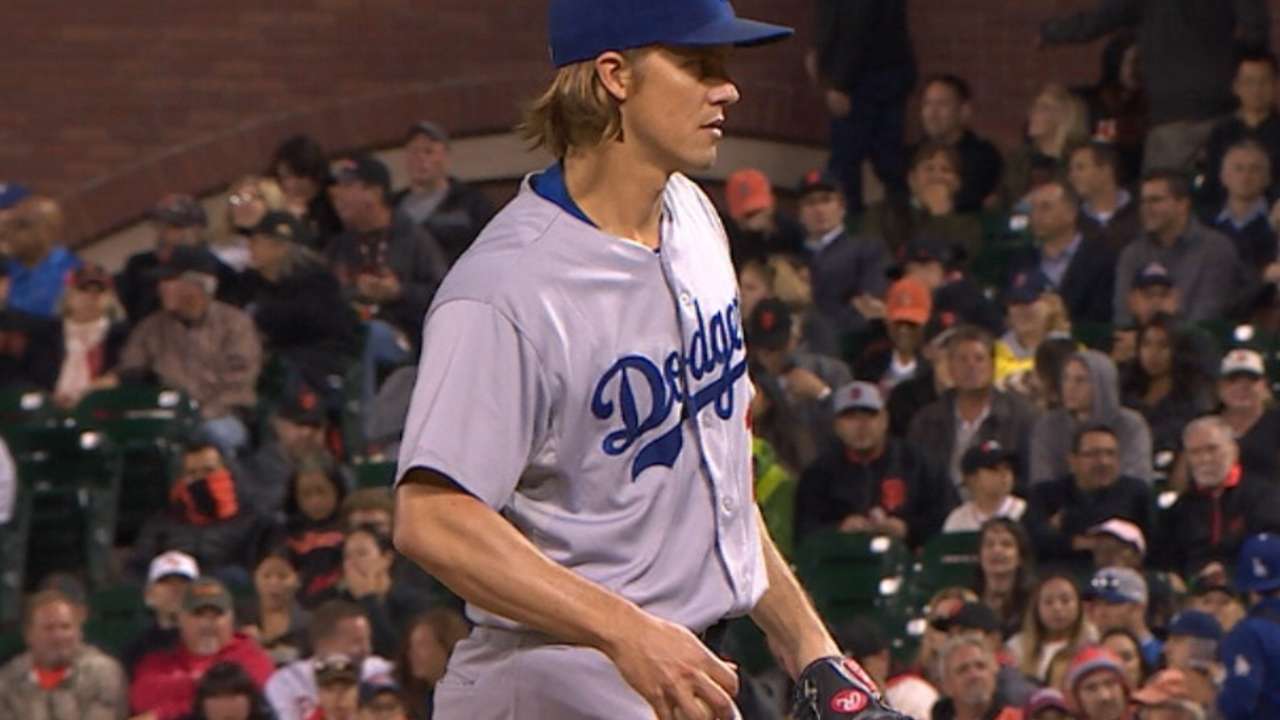 SAN FRANCISCO -- Of all places for the Dodgers to try to clinch the division, the schedule brought them Monday night to AT&T Park, where they hadn't won all year.
Still haven't.
Alejandro De Aza's walk-off sacrifice fly in the bottom of the 12th inning over a five-man infield gave the Giants a 3-2 win and the Dodgers their seventh consecutive loss here this year. The Dodgers haven't endured a stretch that dreadful in this enemy's territory since 1961.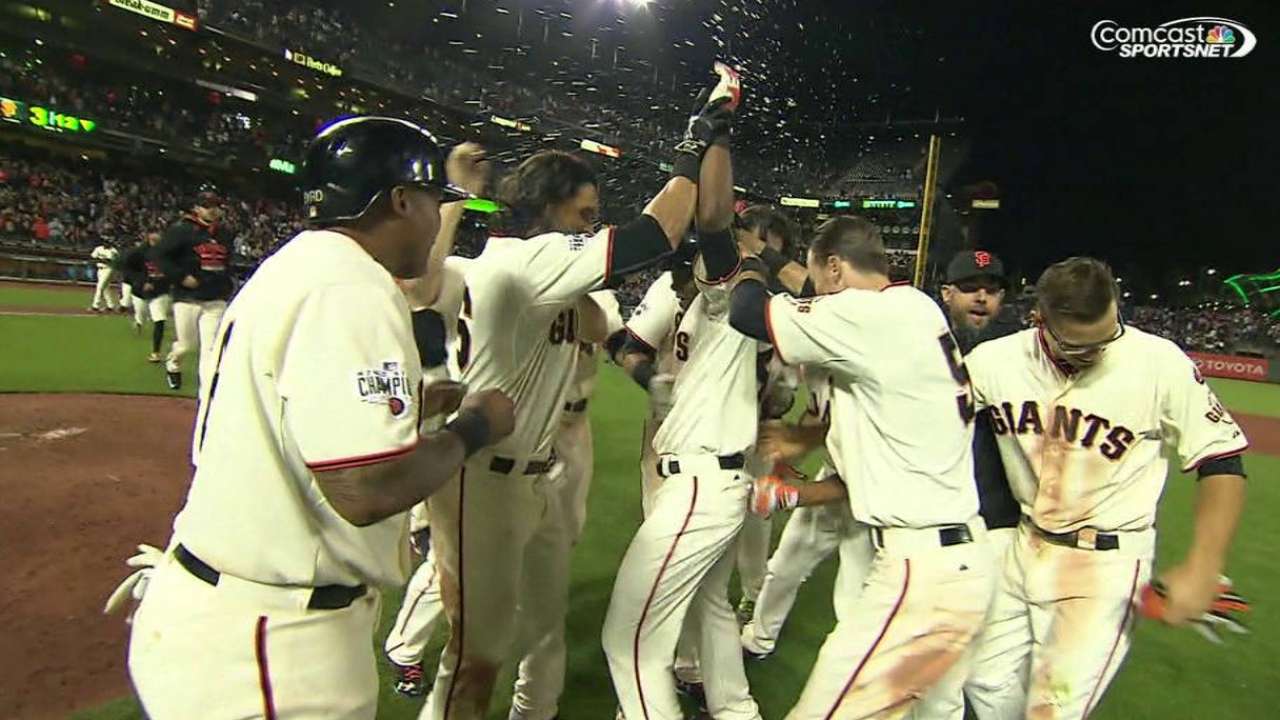 So the magic number to clinch a third consecutive division title remained stuck at two for a fourth day, as long as the current losing streak. But even in defeat for the eighth time in the last 10 games, the Dodgers found some positives.
"We played really good today," said Zack Greinke, who matched Giants starter Jake Peavy in a seven-inning no-decision. "We played poor in Colorado. Besides that, I feel we've done well. Everyone wants to get another win and we're playing as good as we can, kind of how I feel. We're playing really focused baseball, that's the key."
• Is Greinke #AwardWorthy? Vote now for Best Starting Pitcher
Asked his concern level that the club is pressing more with each loss, Greinke said it was "extremely low." Manager Don Mattingly voiced the same message.
"It was a tough one to lose, but actually I felt pretty good about the game itself," he said. "It's what we've been wanting, a clean game and playing to our potential, and it just didn't work out. I felt better and better as the game went on. Felt we played a little like that [pressing] in Colorado, just trying to finish it. As the game went on, I felt better and better about all that."
He felt good that after Greinke spotted the Giants a lead on rookie Trevor Brown's two-run double, the Dodgers scored on Corey Seager's third-inning RBI single and tied the game in the ninth after singles by Seager and Adrian Gonzalez, who returned after two days' rest for a pinched nerve in his back.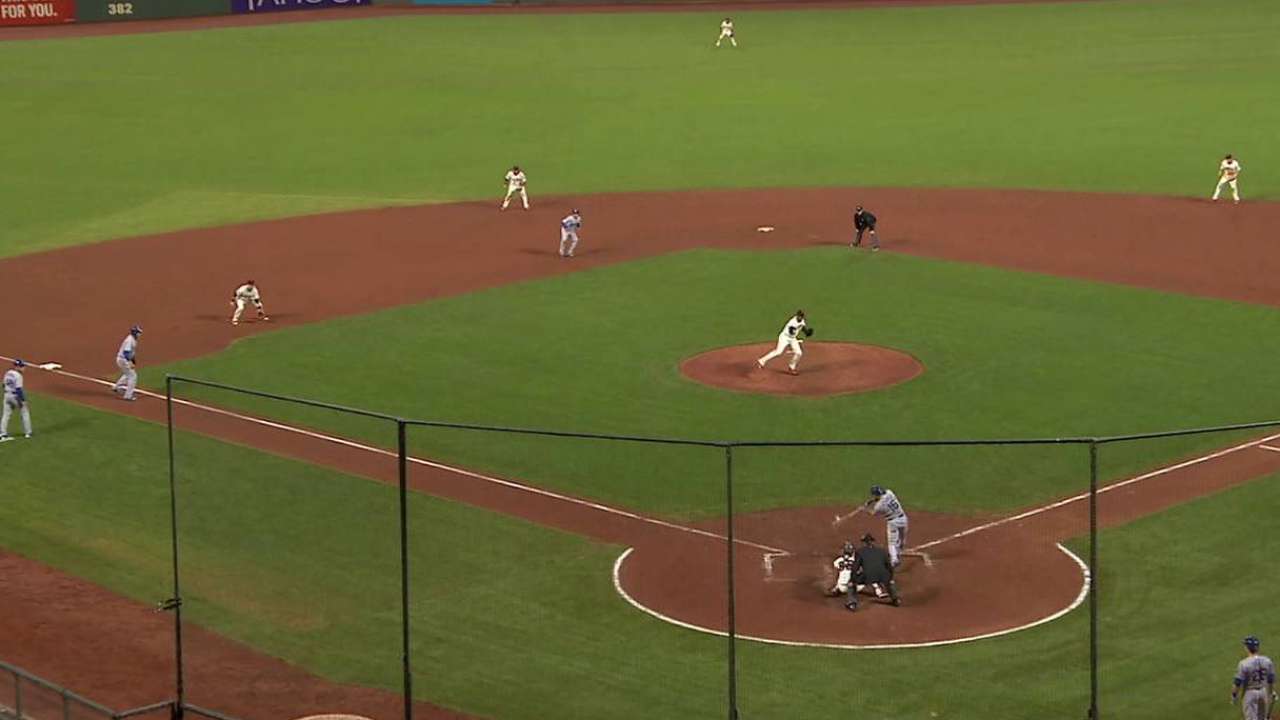 Mattingly felt good about the four scoreless innings his bullpen turned in until Yimi Garcia allowed singles to Marlon Byrd and Kelby Tomlinson to set up De Aza's game winner.
Mattingly also had to feel good about getting Kiké Hernandez back after almost a month sidelined by a strained hamstring. Inserted in a double-switch in the eighth inning, Hernandez picked up where he left off with a pair of hits and a tricky running catch in center field in the 10th inning to extend the game.
"I'm just glad I got in the game today; I'll start tomorrow against [Madison] Bumgarner," said Hernandez, who had taken the starting center-field job before he was injured. "We're going through a bit of a rough stretch right now, but what we did tonight, to come back and tie the game at their place, you can tell it's the start of something good. Tomorrow we've got the best pitcher in the game [Clayton Kershaw] going against their pitcher. It's exciting."
Ken Gurnick is a reporter for MLB.com. This story was not subject to the approval of Major League Baseball or its clubs.