Kershaw-MadBum among tonight's marquee matchups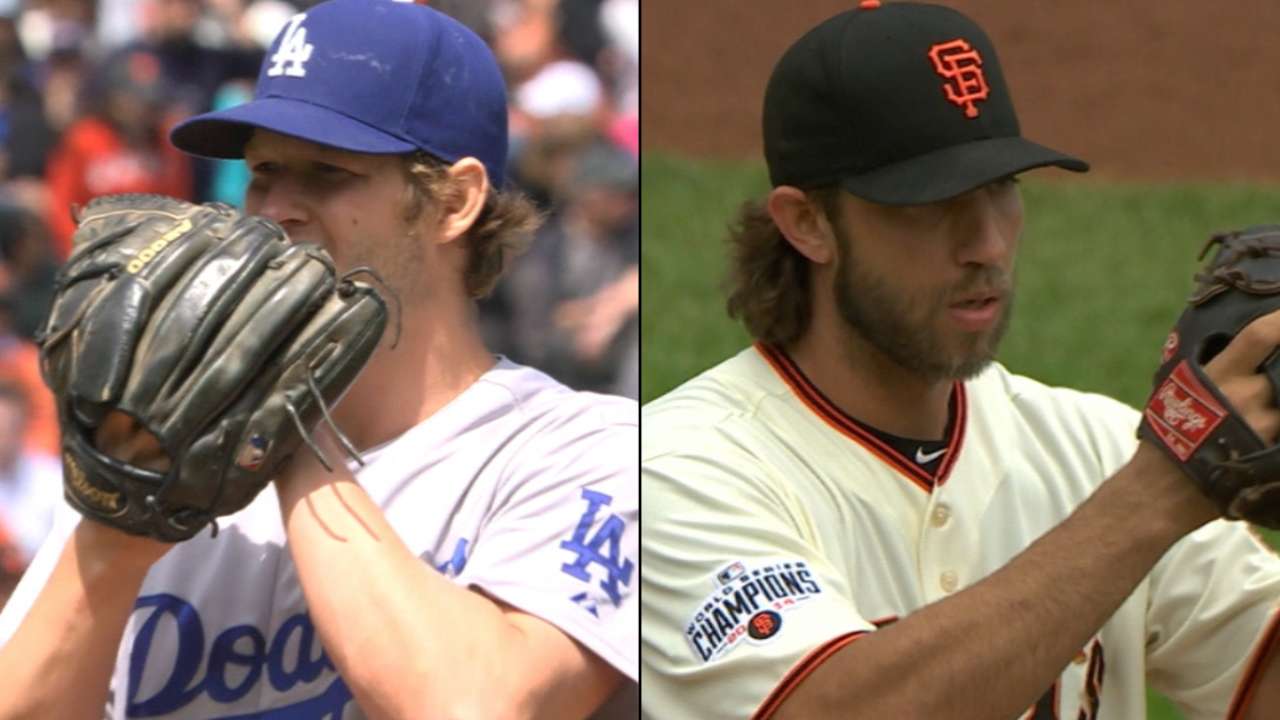 The playoff picture has continued to take shape over the past few days, but there's still plenty of dust to settle. Who will have home-field advantage? Who will step up and clinch the division and who will be left for the one-game Wild Card?
Lots of questions to be answered, with plenty on tap for Tuesday. Here are five things to watch for:
Battle of aces: LAD @ SF, 10:15 p.m. ET
As the Dodgers try again to clinch the NL West, they'll have a particular postseason hero to deal with Tuesday. With Dodgers star Clayton Kershaw on the mound, the Giants will counter with Madison Bumgarner, who helped lead San Francisco to last year's title. The Dodgers entered Monday with the opportunity to clinch the NL West with a victory against the rival Giants, but fell, 3-2, on Alejandro De Aza's walk-off sacrifice fly in the 12th inning. Kershaw struck out 15 Giants on Sept. 2, while Bumgarner is 2-1 with a 1.63 ERA in 27 2/3 innings against L.A.
All eyes on PNC: STL @ PIT, 7:05 p.m. ET
Not long ago, it seemed like a foregone conclusion that the Cardinals would run away with the National League Central. It hasn't been that easy. With both teams safely in the postseason, the Pirates have kept the pace all year and still have a shot if they can bounce back from a series-opening loss. Both starters -- Michael Wacha and Charlie Morton -- could use a little boost after their recent performances. Wacha has given up 15 earned runs in his last 20 innings, while Morton has given up 19 hits in 8 1/3 over his last two starts (with an 11.88 ERA).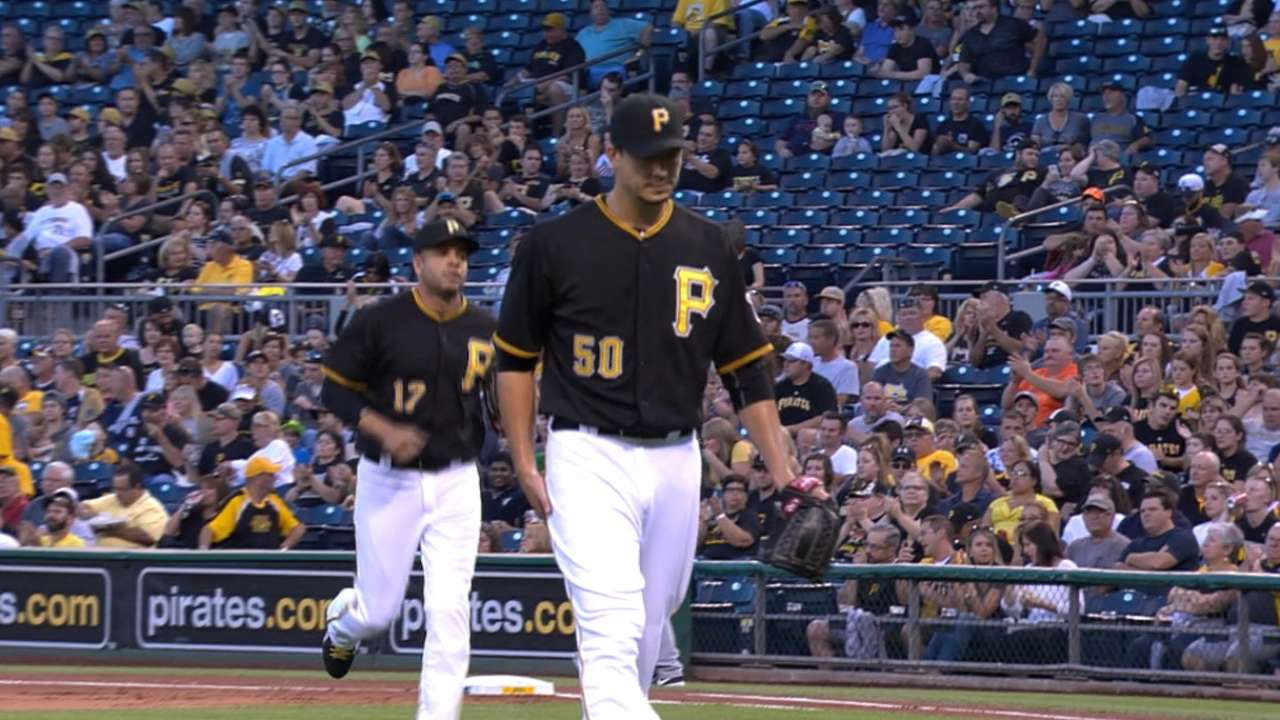 Crowned in the AL East?: TOR @ BAL, 7:05 p.m. ET
No one saw their Trade Deadline moves bear fruit like the Blue Jays did, and they got another second-half gift when Marcus Stroman returned from a torn right ACL injury on top of his game. He has won each of his three starts since returning, and has the opportunity to help the Blue Jays clinch their first AL East title since 1993 on Tuesday. The Orioles will welcome back right-hander Miguel Gonzalez for this game, set to make his first start since Aug. 30 (right shoulder tendinitis).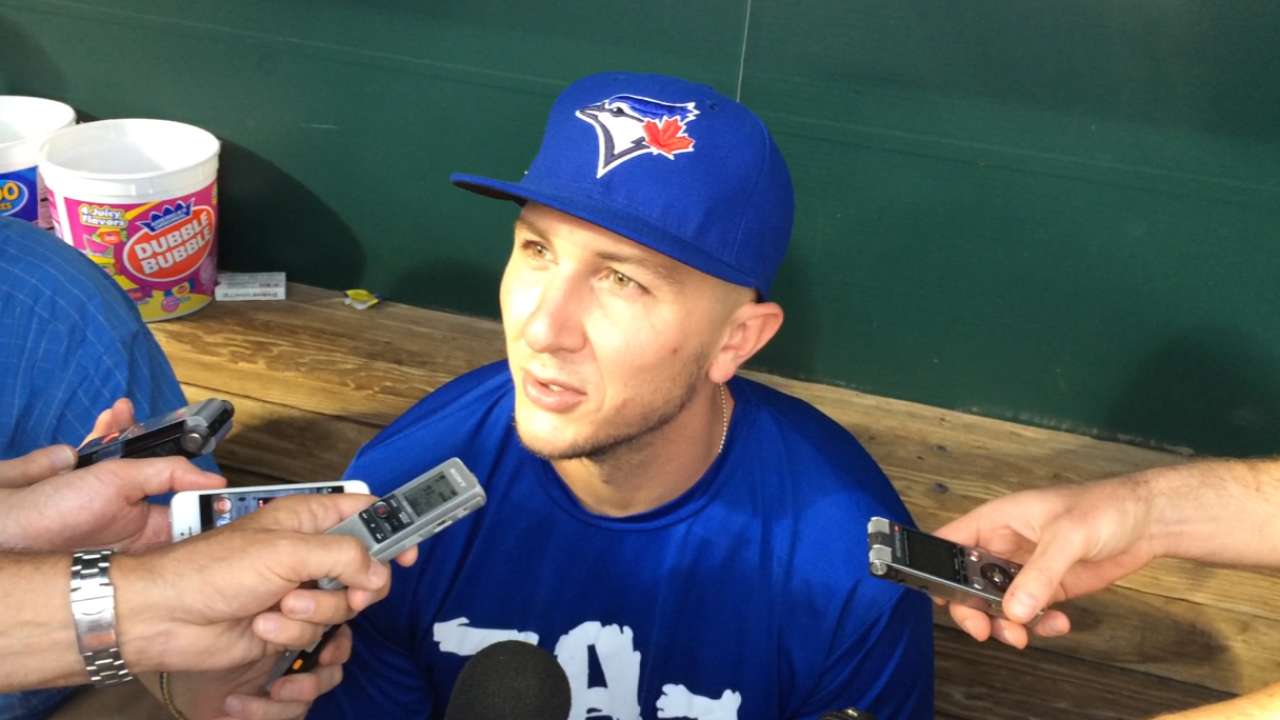 Yankees trying to return to the postseason: BOS @ NYY, 7:05 p.m. ET
The Red Sox are out of postseason contention, but still have the opportunity to play spoiler Tuesday night at Yankee Stadium as New York looks to return to the postseason for the first time since 2012. The Yankees had the opportunity to clinch a postseason berth Monday night with a win, a Twins loss, a Rangers loss and an Angels loss, but New York fell to Boston, 5-1, while Minnesota and Los Angeles were both winners. Tonight, the Yankees need a win, a loss by the Twins and a loss by either the Rangers or Angels to clinch a spot. Rick Porcello takes the mound for Boston, while the Yanks will start Michael Pineda.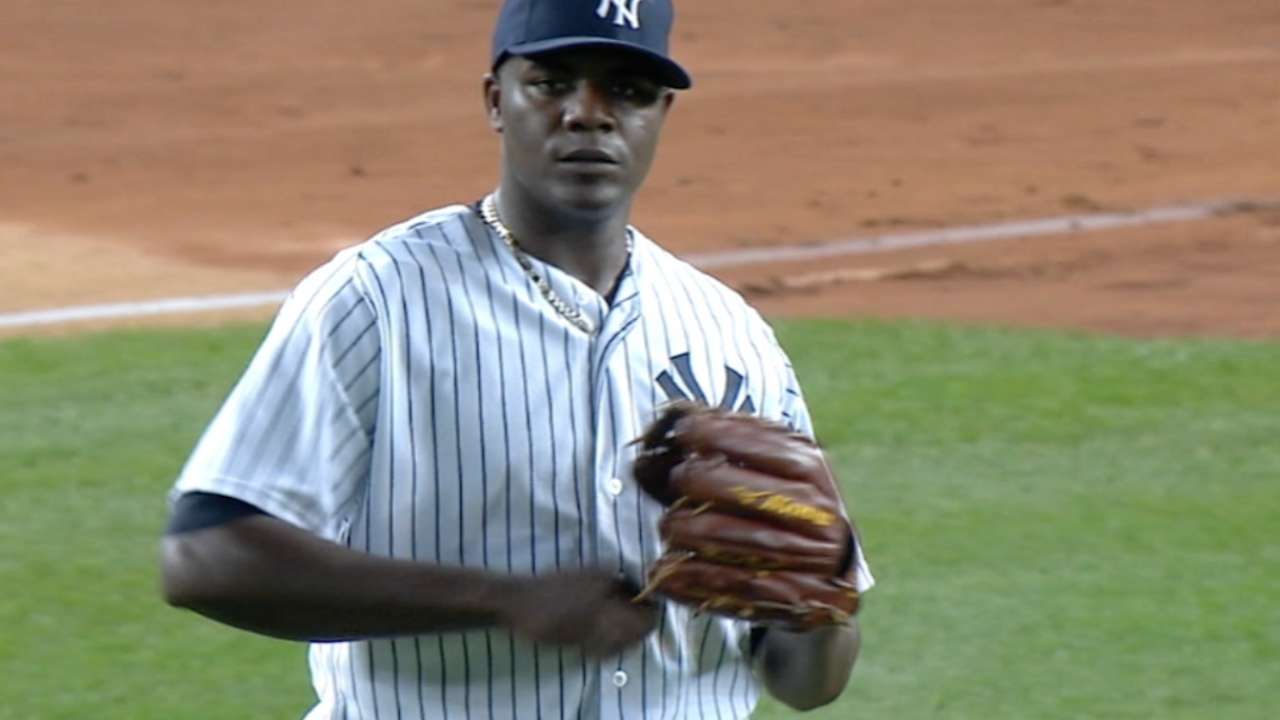 AL Central teams not done yet: MIN @ CLE, 7:10 p.m. ET
While the AL Central title has been locked up by the Royals, the Twins and the Indians entered this week with a fighting chance for the second AL Wild Card behind New York, Houston and Anaheim. Kyle Gibson and Cody Anderson will take the mound trying to push their respective clubs in the right direction Tuesday. Since returning from the disabled list, the rookie Anderson has gone 4-0 with a 1.98 ERA in 36 1/3 innings (over six starts).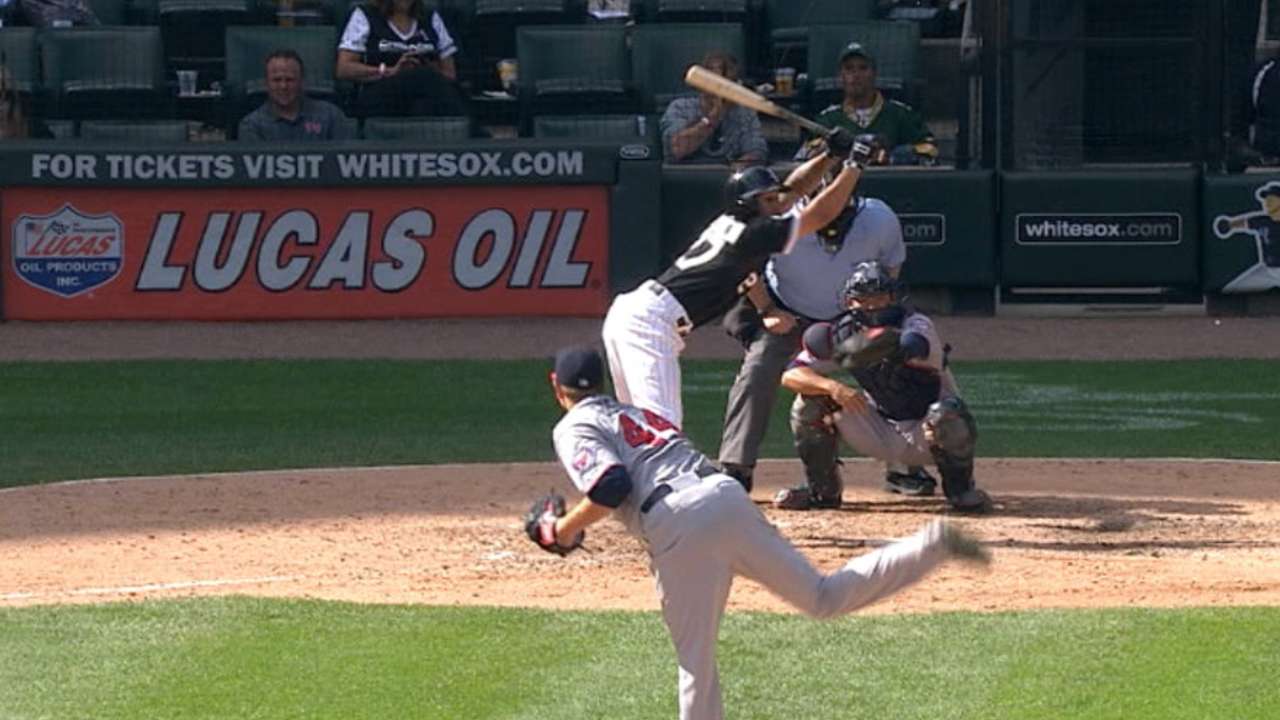 Joey Nowak is a reporter for MLB.com. Follow him on Twitter at @joeynowak. This story was not subject to the approval of Major League Baseball or its clubs.