Kluber battling inconsistency since return to rotation
Right-hander allows four runs over six innings in loss to Twins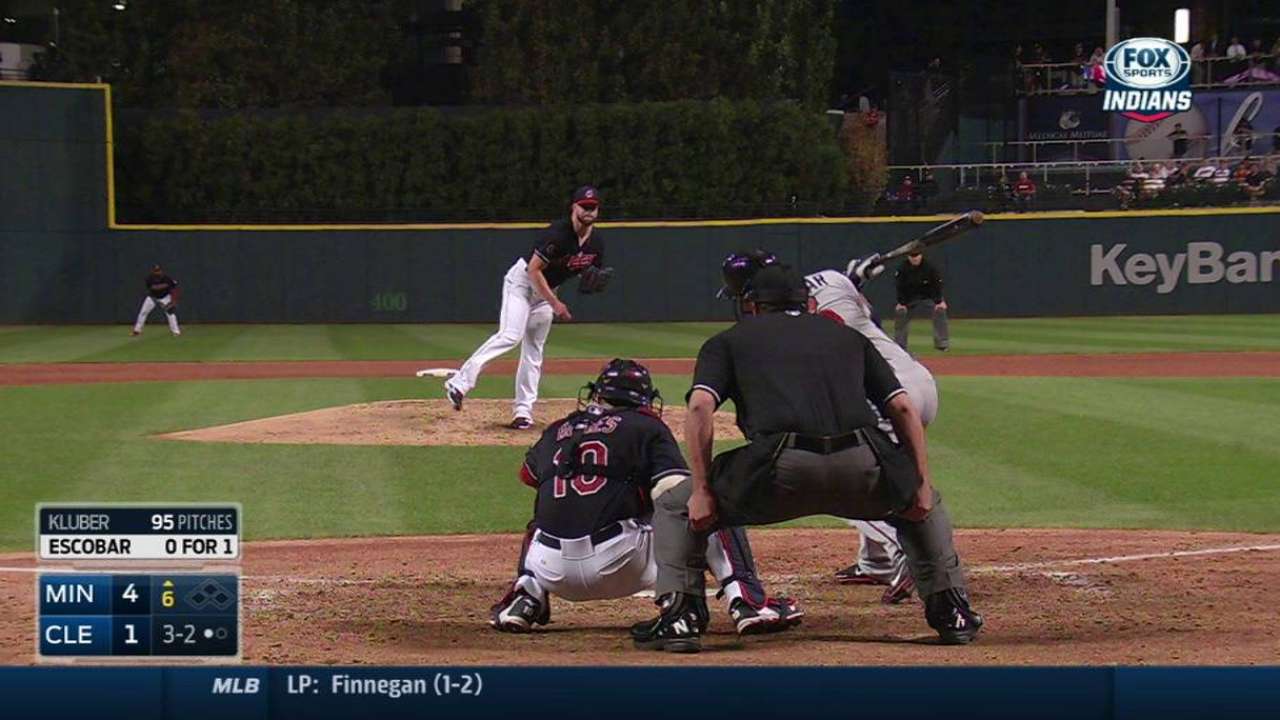 CLEVELAND -- As the Indians entered the stretch run, the return of Cy Young Award winner Corey Kluber served as a beacon of hope. They had already been inching towards a Wild Card spot without their ace, as he remained sidelined for more than two weeks with a strained hamstring.
The problem is, Kluber has not provided the boost the Indians had hoped to get.
Kluber allowed four earned runs in six innings in Monday's 4-2 loss to Minnesota. The righty has now allowed 10 earned runs in just 13 2/3 innings (6.62 ERA) since his return, as the Indians fell 4 1/2 games behind Houston for the American League's second Wild Card.
"I think that pushing off with that leg is probably not exactly perfect," Indians manager Terry Francona said. "I totally get that. He still competes his [tail] off. It's still pretty good stuff, it's just at times it's not as consistent as he's been or will be. It's not lack of effort or lack of trying."
It was evident early in Monday's game that Kluber was not his typical self, as the Twins jumped out to a quick 3-0 lead. After retiring the first two batters, Kluber allowed doubles to Joe Mauer and Miguel Sano before a two-run home run by Trevor Plouffe. Elevated pitches by Kluber led to balls that came off the bat at velocities of 104, 108 and 104 mph, respectively, according to Statcast™.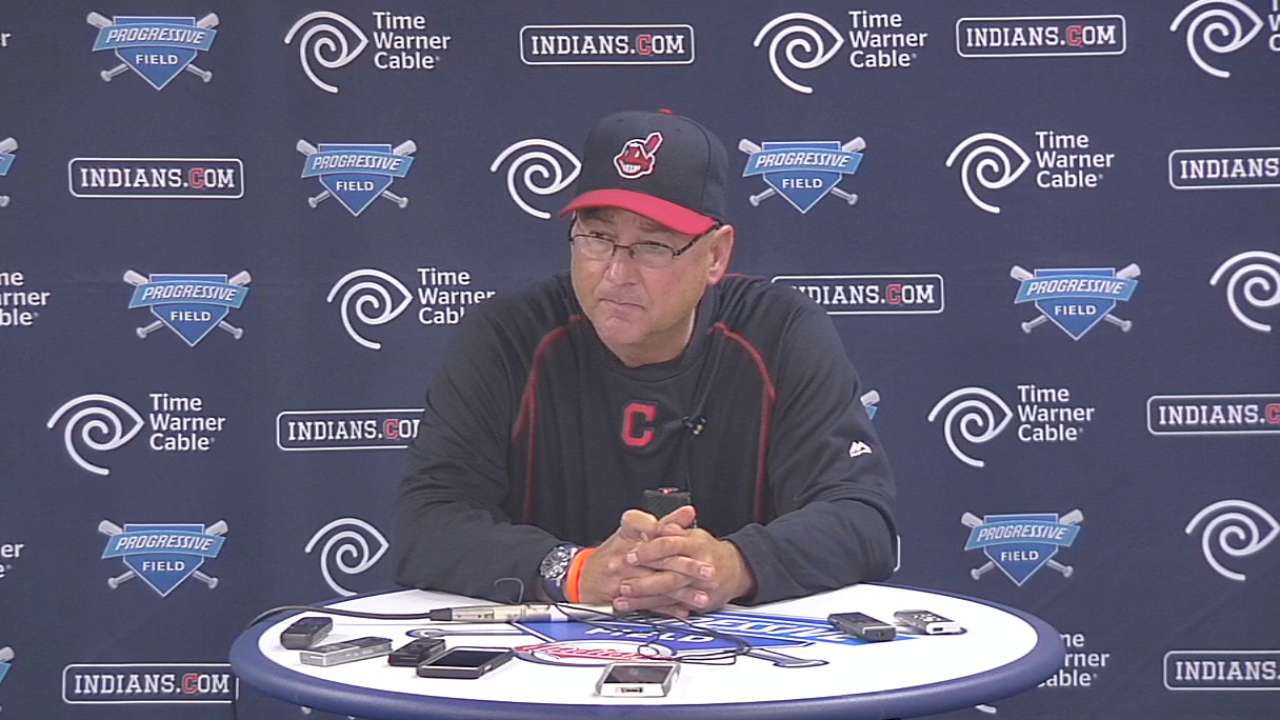 "He just made some mistakes up that he really paid for," Francona said. "Even the other hits during the game were balls that he just got a little more up in the zone than normal."
Though Francona and teammate Jason Kipnis said that Kluber isn't pitching at full health, the hurler would not use the injury as an excuse.
"I think [I have] just been battling to get a little bit of command since I've come back," said Kluber. "It hasn't been spot on and I think that's when I have made mistakes, it's been elevated, which obviously plays into a hitter's hand."
Though the Indians haven't received what they'd hoped from Kluber as their playoff hopes fade, the fact is that they needed from him whatever they could get. With Trevor Bauer struggling at the back end of the rotation and a lack of depth past what was at the Major League level, they needed their trusty ace taking the ball every fifth day.
"He thought he was good enough to go and I'll tell you what, I'll take him at 80 percent over a lot of guys at 100 percent," Kipnis said. "You tip the cap because he's fighting through it not all healthy."
August Fagerstrom is an associate reporter for MLB.com. This story was not subject to the approval of Major League Baseball or its clubs.